Women of Calgary Cuisine: She Travels the World to Serve the Best Wine
Leslie Echino, the owner and director of Blink, doesn't interfere in the kitchen but takes complete ownership over the restaurant's wine list.
By Elizabeth Chorney-Booth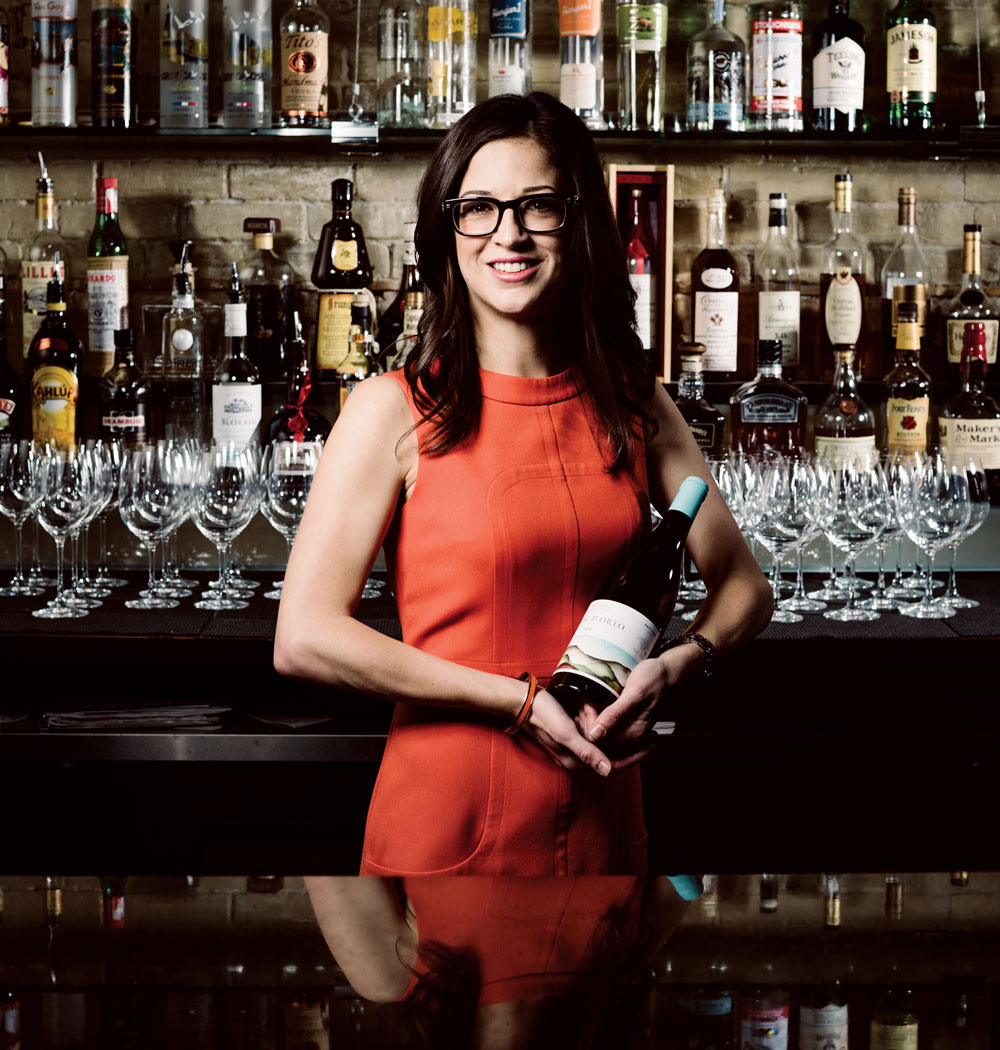 photograph by jared sych
Leslie Echino is not ashamed to admit she doesn't like to cook, but she has been working in and around restaurants since she was a pre-teen, making her the perfect leader for the team at Blink.
Echino took over the space on the Stephen Avenue strip when, after being laid up because of a serious car accident, she decided to buy what was then the Blink Supper Club, a restaurant her father was an investor in. She already had a business plan for a fine-dining restaurant she had wanted to open in Kelowna, so she took the plunge and, after an extensive three-month renovation, reopened the restaurant as Blink.
While Echino doesn't interfere much in the kitchen, she is involved in the restaurant on a daily basis. Much of her staff, including chef Chris Dewling, have been at Blink for several years, with Dewling there since it opened. Echino has come to see them as family.
"I've never wanted kids, so the restaurant is basically my kid," she says. "If I'm not here to love and care and create, why should anyone else bother? This is my creation. This is my art."
While Echino makes sure her kitchen is putting out food made from the very best and most ethically sourced ingredients, her personal passion is to take care of the other key element that makes for a great meal: the wine. Echino travels to countries like Spain to seek out family-operated wineries that serve ethically produced, delicious and affordable wines. While Blink as a whole is her baby, the restaurant's wine list has a special place in her heart and is part of what keeps bringing the discerning downtown crowd to her restaurant.
"People and wine are the most exciting part for me. I love food, but Chris and I have worked for so long together that I can trust him with the food," she says. "No one's allowed to touch the wine list. I'm obsessive about it. It's a true reflection of me."
Blink, 111 8 Ave. S.W., 403-263-5330, blinkcalgary.com
---
Leslie Echino's favourites
Comfort food: Grilled cheese sandwich and popcorn
Ingredient: Right now, squash
Least favourite food: Calamari
Drink: White wine – Burgundy and chardonnay
Way to relax: I do show jumping – I'm extremely obsessed with riding a horse
Music: Chill electronica music, Paul Simon, Tom Petty
Place to travel to: Spain
Local restaurant that is not your own: Avec Bistro