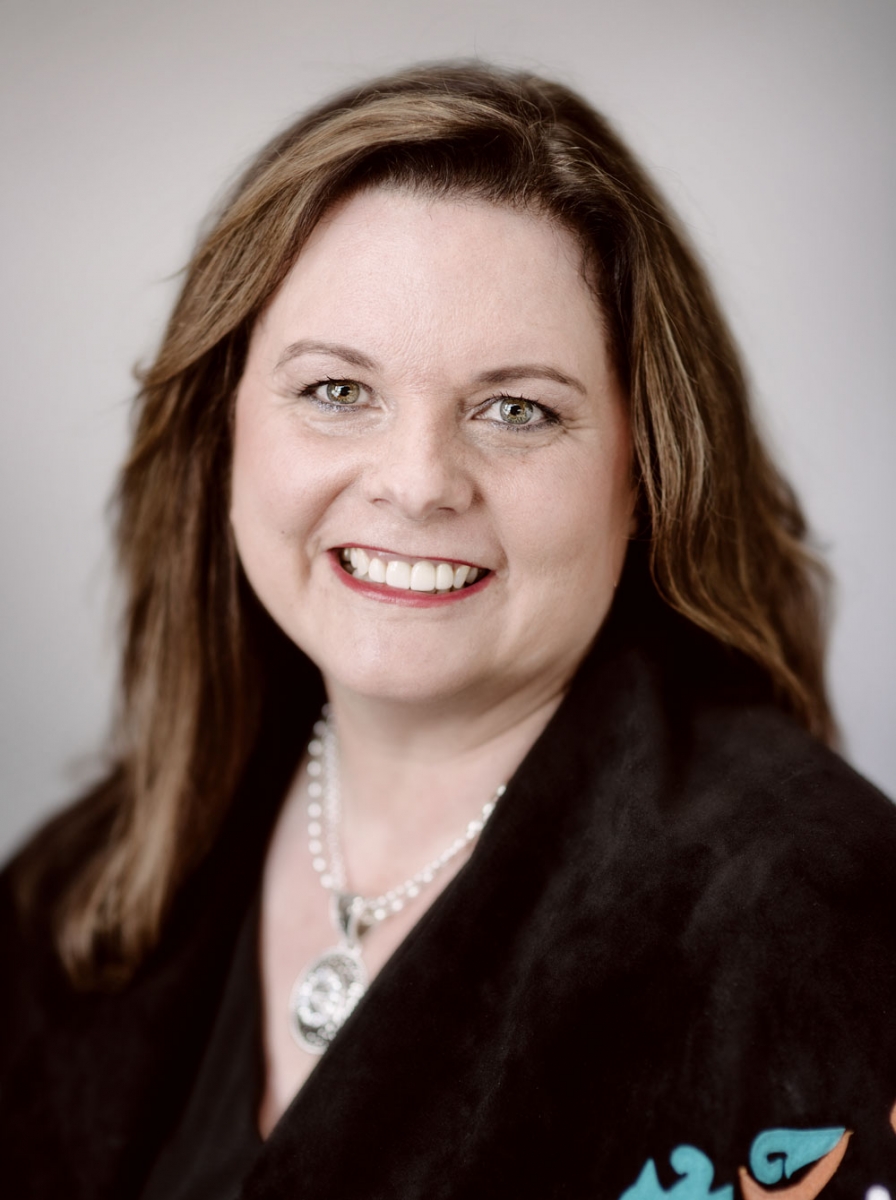 photograph courtesy of janine stabner
Apart from a brief stint as a denturist, Janine Stabner has been a slave to her sewing machine for more than 35 years. Her obsession began when she was 12, making Barbie clothes with her mom out of fabric scraps. Under Janine's Custom Creations, she crafts custom clothing designs for the Calgary Stampede's Indian Princess, Stampede Queen and others. The seamstress-designer says she's continually inspired by her hometown of Calgary, and loves bringing new visions to life.
Here are 10 things she can't live without.
There's no going back to regular scissors after these things. I use them every day. When you close them, they spring back open, so you use half the effort and the cutting goes way faster.
It's funny, because I was kind of a tomboy growing up, so I never knew how to use makeup. But, two years ago, I finally found The Aria Studios [inquire at 403-246-6018]. The Number 718 lipstick is my go-to – it stays on forever.
My Home Studio
In my basement studio, I have photographs of my previous work and thank-you notes on the walls. I also have my leather hide room filled with racks where I hang my hides. It's my little creative cocoon.
The Big Beehive and Little Beehive trails in Lake Louise are so peaceful. It makes you feel calm to know you're such a small thing in these majestic mountains.
My hometown is a huge inspiration for me, and the Calgary Stampede is very close to my heart. The city comes together like a big family. I mean, how often do you see a city where everyone dresses up in costume for a week?
Candy Crush Saga
After a long day of sewing, my favourite thing to do is play Candy Crush – it just zones me out. I also have a competitive streak in me, so I get hooked.
I have almost all the past seasons on DVD, and I can't get enough. I love the creativity they get out of the people in challenges, and it pumps your creativity when you're watching it, too.
I can't do without it. If I'm feeling stressed out, I love to sit on the couch with a cup, look out the window and just relax.
Bad Hair Day Cap
Everyone has a bad hair day cap, don't they? A black army cap has been mine for years. I'm on No. 3 right now.
Every year, on my birthday, I have to go to Peters' and get my licorice shake and single cheeseburger. When I was a kid, my friends and I would ride our bikes there on the weekend and it became a tradition.