There's something right about a shop dedicated to all things cozy opening just as the cold weather began to set in over Calgary.
In early November, Veronica Murphy, owner of local yarn shop STASH Lounge in Inglewood, opened a new shop called 28 Blankets just two doors down down from her other store. Murphy had been wanting to open a shop like this for awhile, so when the space formerly occupied by Blooms on 9th became available in September, she moved fast.
"We had so many people who loved craft, who loved coziness, who were coming into STASH looking for finished goods related to textiles and handmade and we had no room in our store for it," Murphy says. "So I just saw a really great need for a store that was going to bring in soft, whimsical, warm items."
28 Blankets is largely focused on finished fibres goods and handmade items from around the world. Tartan blankets from Scotland, hand-dyed slippers from Morocco and macrame wall hangings from Calgary are just a few of the products shoppers will find here, not to mention warm mittens, scarves, baskets, pillows, candles and more. The majority of the items are artisan made and ethically sourced.
And while cozy and comfortable products may be ideal for winter, the qualities are applicable to other seasons as well – many items in the shop could be used year-round, and Murphy plans to bring in items like hammock and picnic blankets for the spring and summer months.
1317 9 Ave. S.E., 403-263-8088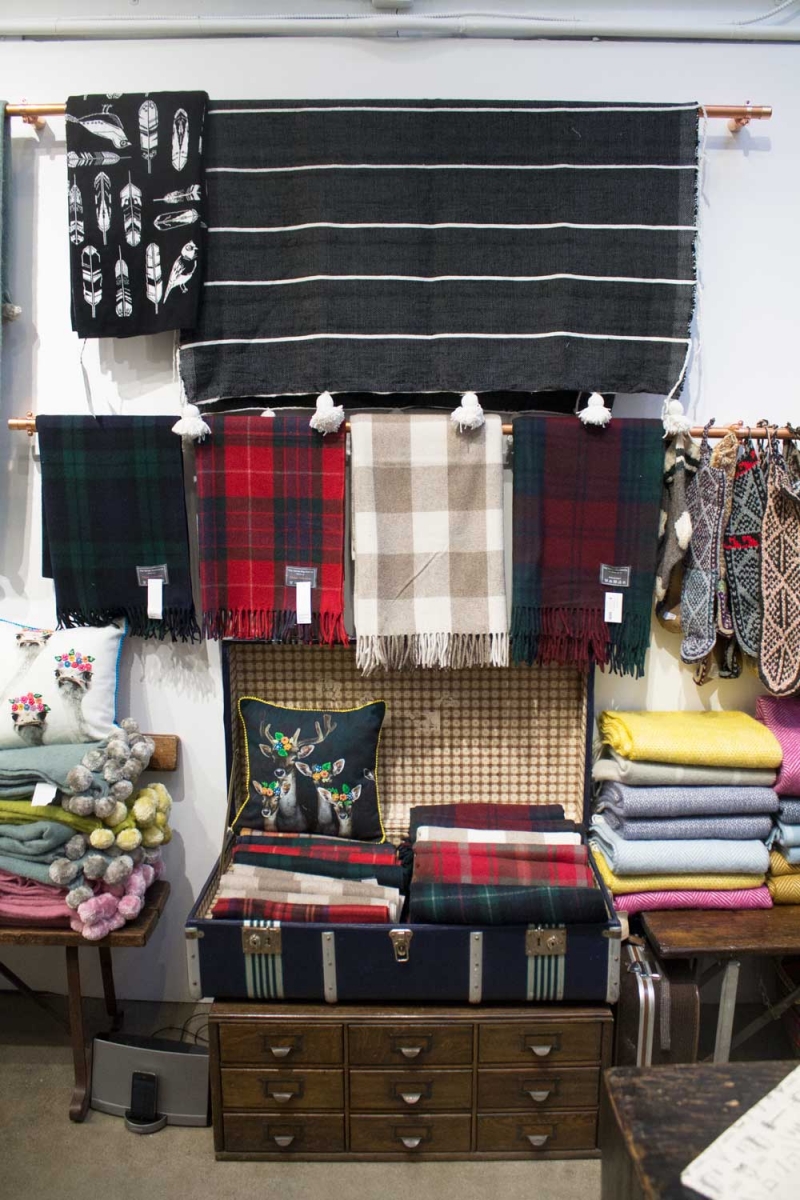 photograph by alana willerton
As one would expect of a place named 28 Blankets, there are tons of cozy blankets available in-store. The shop stocks traditional tartan blankets and made-to-order wool blankets from The Tartan Blanket Co. in Scotland, as well as virgin wool blankets from MacAusland's Woollen Mills in Bloomfield, PEI.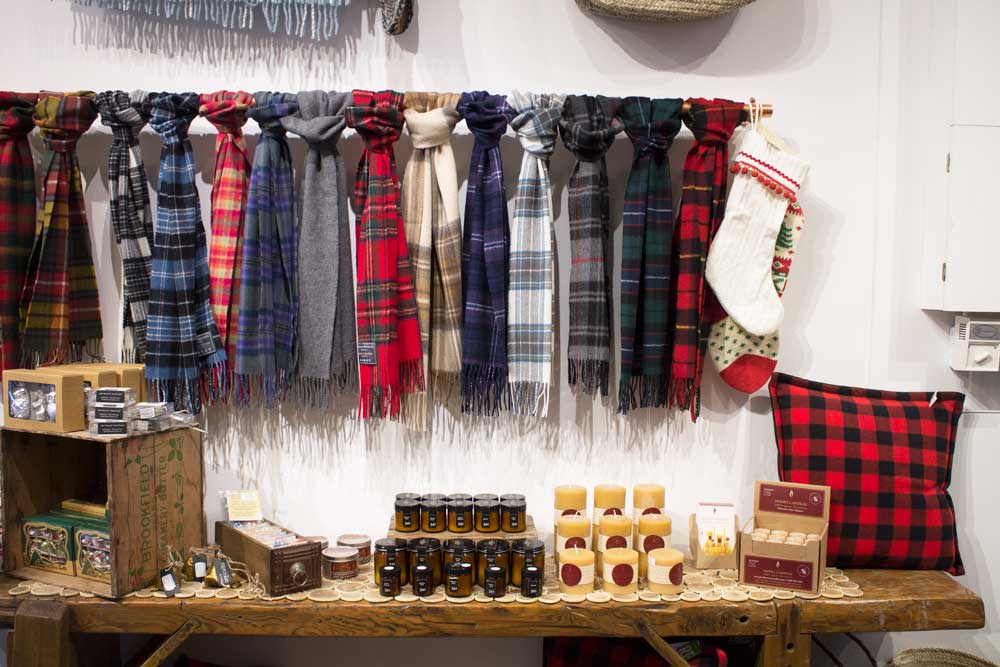 photograph by alana willerton
Keep your neck warm with one of these tartan wool scarves from The Tartan Blanket Co. in Scotland, as well as hand-poured candles from 341 Candles on Vancouver Island and beeswax candles from B.C.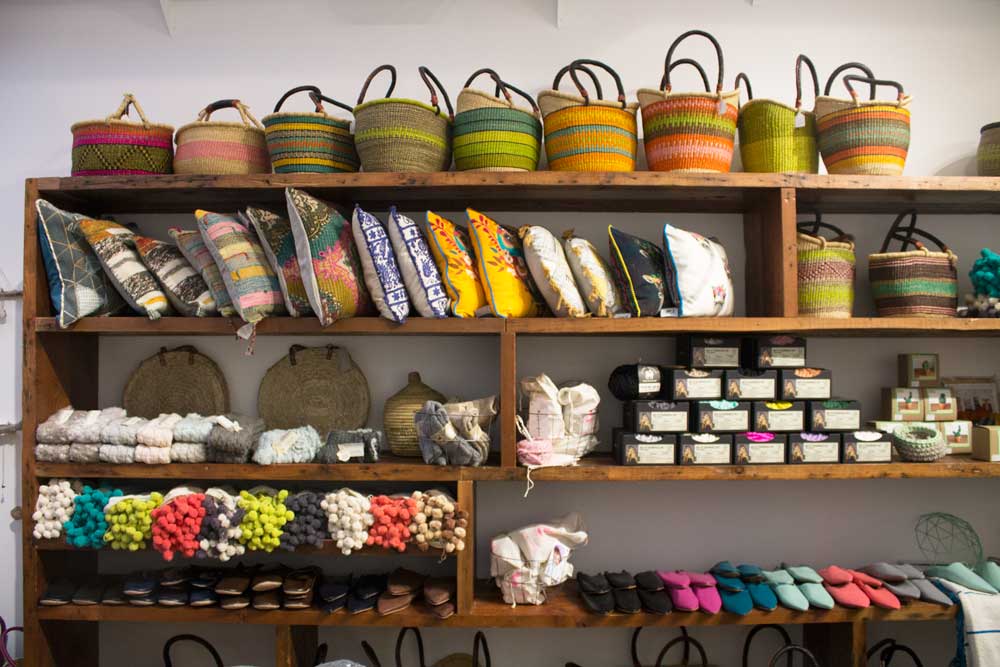 photograph by alana willerton
These wooden shelves run across almost the whole wall on one side of the store. On them, you'll find handwoven baskets from Ghana, colourful pillows, babouche slippers, hand-painted tiffin lunch boxes, knitting kits that teach you how to make your own merino wool beanie and more.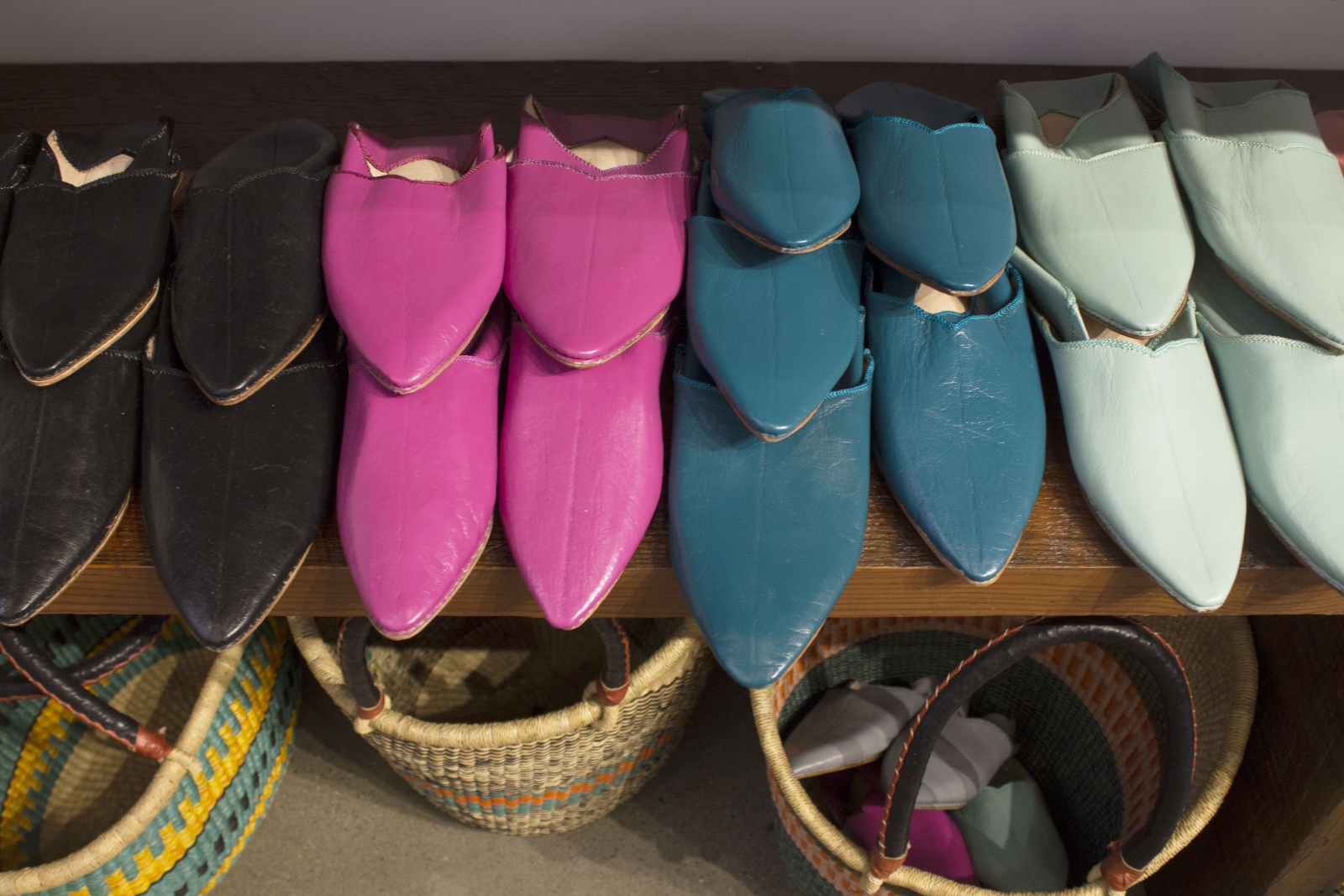 photograph by alana willerton
These leather babouche slippers from Morrocco are hand-dyed in bright colours and can be worn both indoors and outdoors.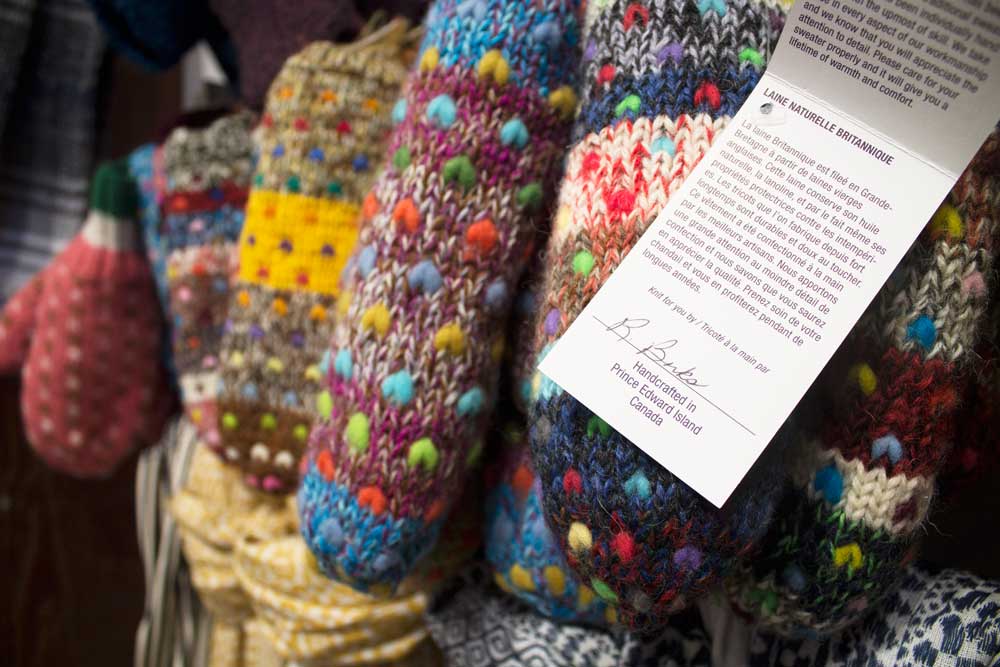 Photograph by alana willerton
These colourful, handknit mittens are from Northern Watters Knitwear in PEI. Each pair comes with a tag that has been signed by the person who knit it.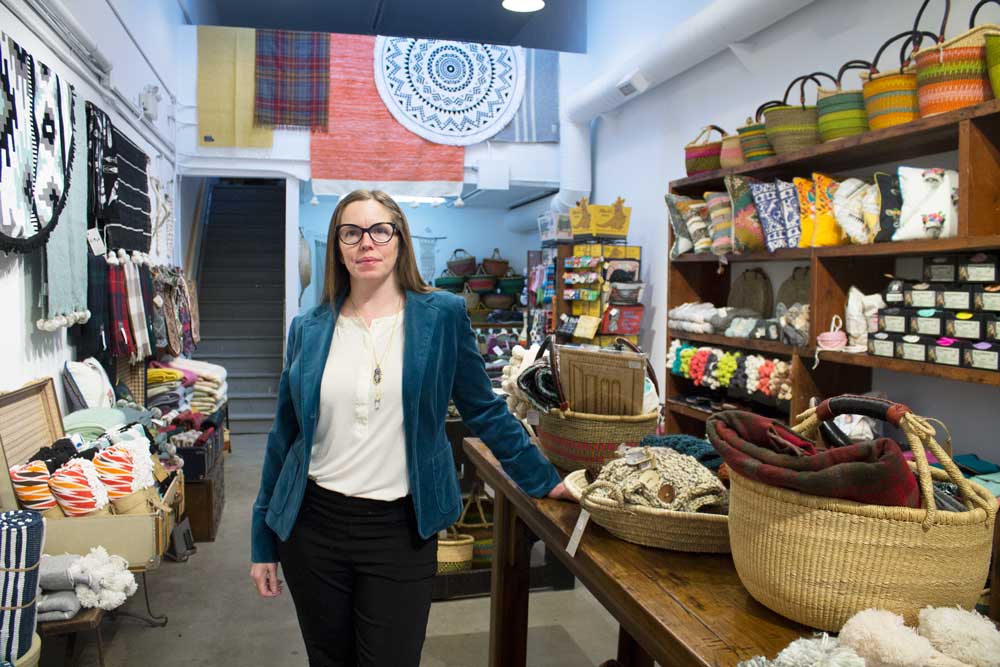 photograph by alana willerton
Owner Veronica Murphy hopes that the atmosphere and products in 28 Blankets bring "a little bit of joy" to the day of those who visit the shop.