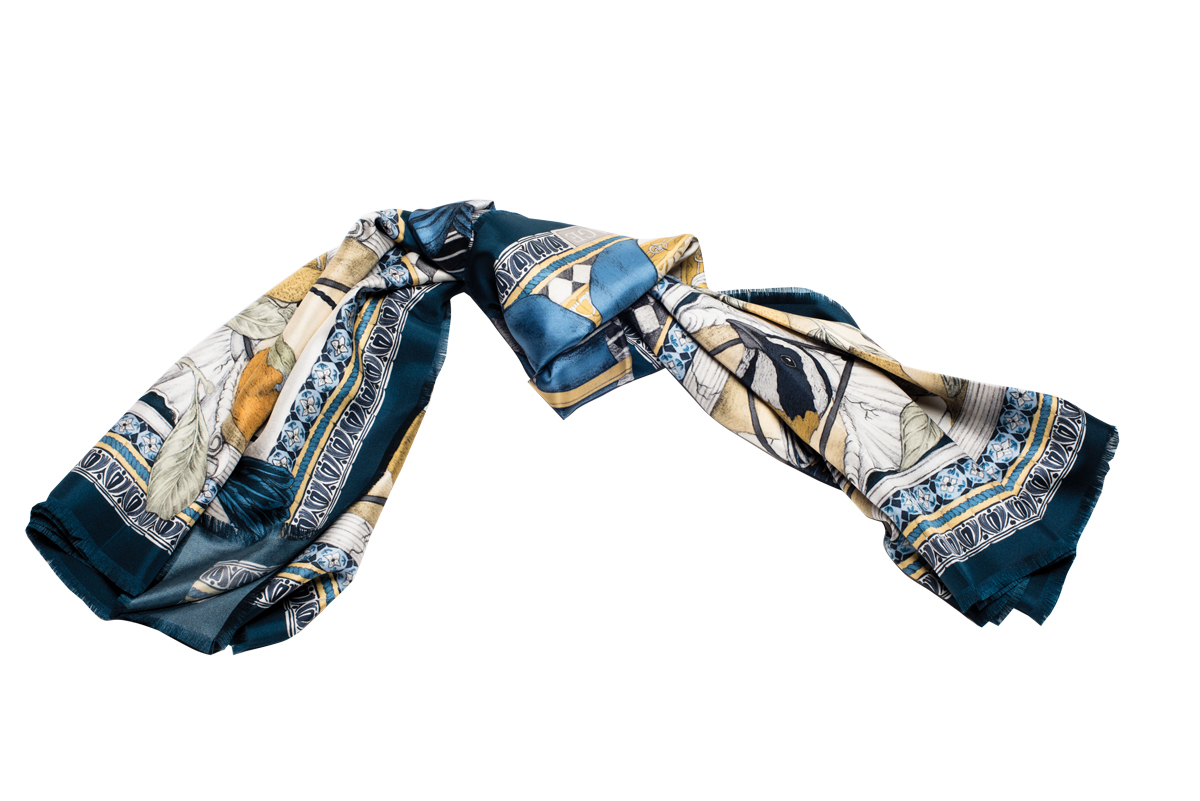 You'll be amazed by the craftsmanship and detail of all of the kerchiefs, ascots and shawls in store at Beyond Scarf, but the collection by Sabina Savage, a designer based in London, England, stands out even here. Produced in Como, Italy, with high-quality silk, wool and cashmere, and inspired by traditional silk-scarf design, all of the scarves in Savage's spring/summer 2018 collection are hand-rolled or fringed. The Avarium Maria design features a beautiful and detailed illustration of a swan queen, reminiscent of an opulent Mother Goose tale, in rich tones of indigo and ochre. The Avarium Maria design is available as an oversized (135-centimetre square) scarf for $595 and as a 42-cm pocket square ($145), for the gentleman looking to add a bit of panache to his suit.
Beyond Scarf, 110, 815 17 Ave. S.W., 403-984-8888, beyondscarf.ca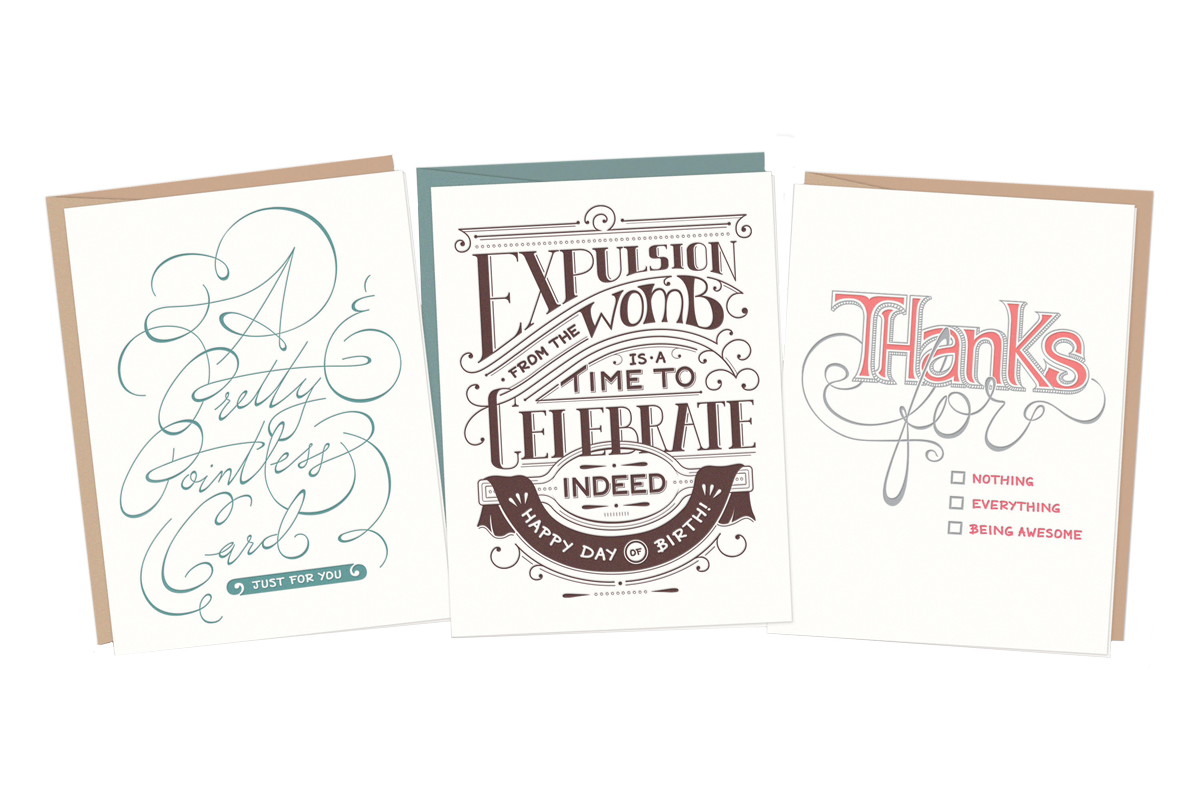 Local graphic designer and artist DeAnne Bedier has a big space in her heart for the slow-and-steady technique of letterpress printing, which she describes as a "labour of love." (Think of it as slow stationery.) Bedier has dedicated her practice to the technique, which involves sketching a design in pencil, rendering it on the computer and then creating photopolymer plates for pressing each individual card in her 66-year old letterpress, which she has affectionately named "Bob." Her witty greeting card designs ($7.50 per card) add quirky levity to the sometimes prosaic and repetitive occasion cards given out on Valentine's Day, anniversaries and birthdays.
DeAnne Bedier Design, deannebedier.com/shop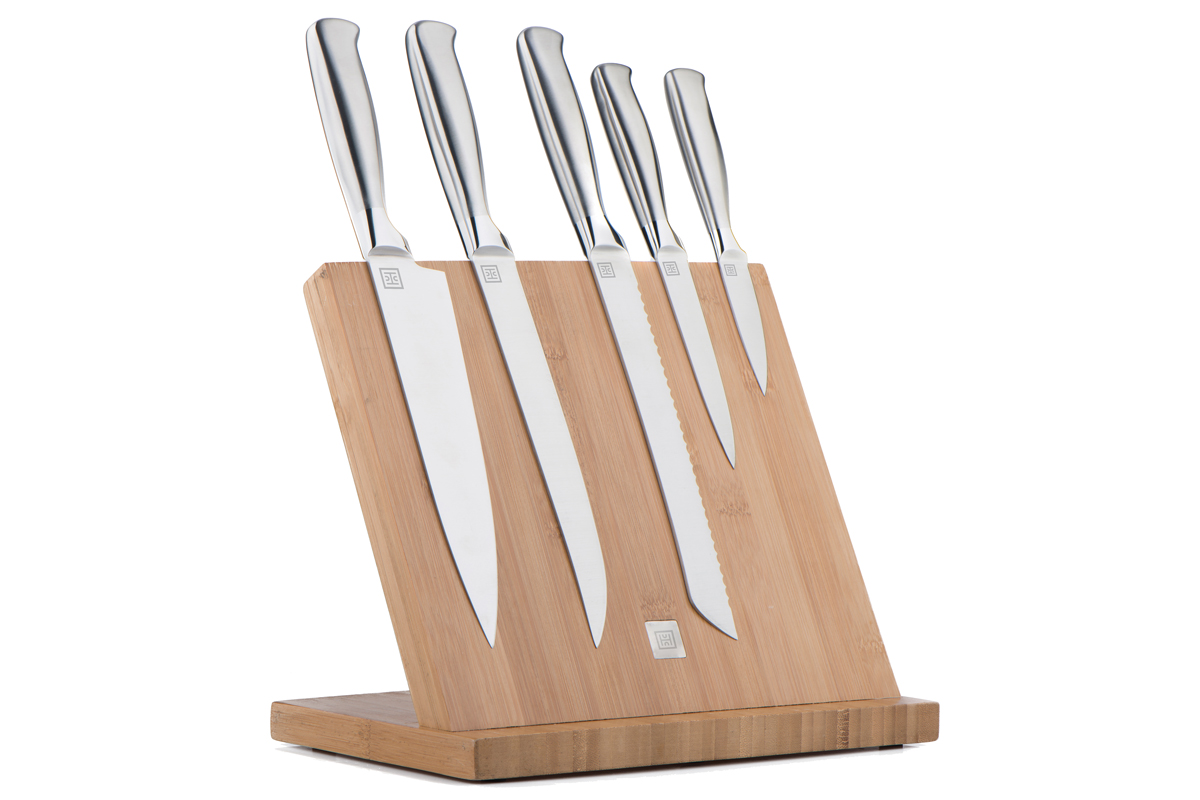 Calgary-based kitchenware company Hutch Kitchen has everything you need to transform your kitchen into something worthy of Jamie Oliver or Nigella Lawson – or, at the very least, your own Instagram account. With its professional-grade stainless steel blades and sleek minimalist design, the seven-piece knife set and bamboo magnetic knife block ($249.99) is a Hutch bestseller. The magnetic bamboo block keeps countertops clear, while keeping your knives within easy reach. The set includes a chef's knife, bread knife, utility knife, meat fork, smaller utility knife, paring knife and honing knife.
Hutch Kitchen, by appointment, 4135, 7005 Fairmont Dr. S.E., 403-253-8882, hutchkitchen.com 
Calgary chiropractor Robin Scholz created the Lschn Method after he saw the results of implementing soft-tissue restoration techniques on the face of one of his patients who was experiencing swelling, redness and puffiness. Using a smooth, metal tool, the non-invasive process improves lymphatic flow across the face and neck. Immediate results make the skin look like it has more volume and can include a sharpened jawline, enhanced cheekbones, a softer forehead, fuller lips and even hidden cheek dimples. Single treatments start at $52.50; or $535.50 for a package of 12 treatments.
Westside Chiropractic, 22, 7337 Sierra Morena Blvd. S.W., 403-686-7242 and Citizen Salon Studios, Room 332, 300-508 24 Ave. S.W., 587-889-2223, loschn.com