Co-founded by two Calgarians, Endy is an online-only retailer that promises a new way to find the perfect balance of comfort and support in your bedroom. The company's first product was The Endy Mattress (starting at $675) and was the result of CEO Mike Gettis's quest to make a mattress that was designed and manufactured entirely in Canada. Since then, Endy has developed two other products – The Endy Pillows (starting at $80 each) and The Endy Sheets (starting at $120). The pillows feature removable pieces of bamboo-charcoal memory foam so that you can adjust the height for comfort. The sheets are made from 480-threadcount, sateen-weave cotton and are available in soft white in six sizes. As with similar companies, such as Casper, Endy offers its mattress on a 100-night trial. If you don't like it within the trial period, Endy will pick up the mattress and provide a full refund.
Available at endysleep.com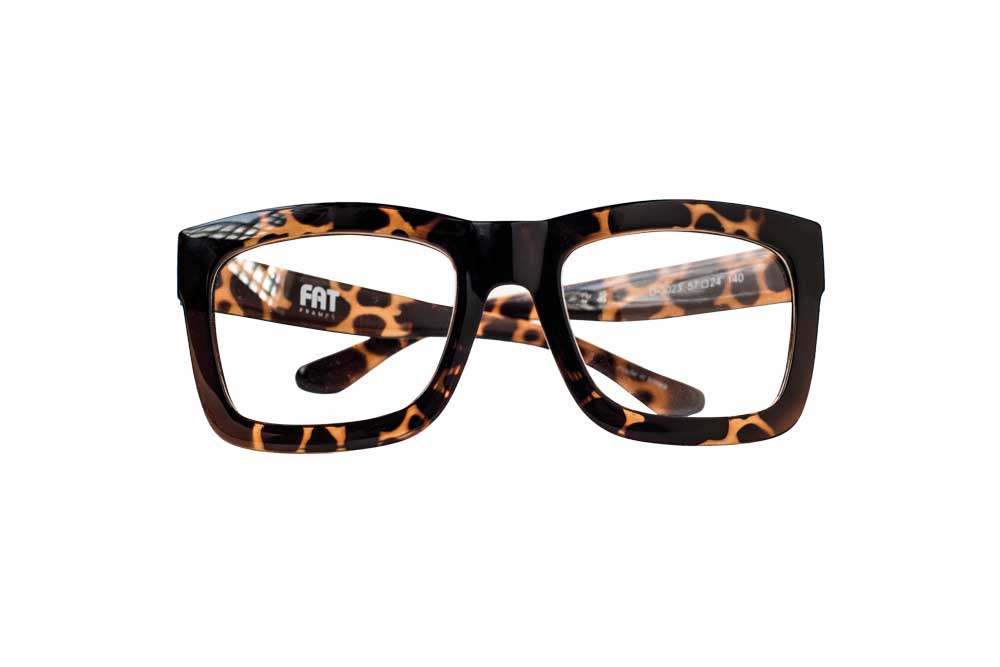 photograph by jared sych
Large-format, thick-framed glasses are part of Calgary-based architect Walker McKinley's trademark look. So when he found that what was available wasn't quite cutting it in terms of the quality and style he demanded, he decided to branch out from designing buildings and interiors and dream up his own line of specs. "I've always had a sense that many people are afraid to look different, to have character, to be themselves," says McKinley. "Fat Frames are an expression of character and uniqueness in a classic eyewear style." His first prototypes looked great, but were too heavy. Switching to a higher quality, more flexible plastic allowed McKinley to make Fat Frames, well, thin and more importantly light weight while being very sturdy and of course stylish. McKinley believes that a great pair of glasses can add an extra bit of punchy panache for anyone and that his Fat Frames "surprisingly, look great on everyone." Based on the images of stylish Calgarians wearing the glasses on the @officialfatframes Instagram account, McKinley seems to be right. Currently Fat Frames come in two styles and four colours – black, tortoiseshell (shown), translucent brown and clear.
Available at fatframes.ca
Matchstick Wax Co.
It is often said that scent is the sense most strongly related to memory. That concept is part of the inspiration for the husband-and-wife candle-making team of Shaylea and Tyler Tessier, owners of Matchstick Wax Co. "While we are entrenched in the physical art of candle making, we also like to think of ourselves as memory makers," says Shaylea. If wafting scents of jasmine, peppermint, neroli, balsam and tobacco all evoke certain memories or moments for you, Matchstick Wax's sweetly fragranced candles (starting at $17) will certainly assist you in creating magical new ones. The Calgary-based candle brand currently offers nine decadent scents with names such as In Bloom and At The Cabin.
Available at The Livery Shop, 1130 10 Ave. S.E., 403-453-7711, theliveryshop.com 
When you have a strap-snapping, underwire-poking, constantly-in-need-of-re-adjusting brassiere, the only redeeming aspect is the relief you feel when you finally get to take it off. Like the foot pain associated with high heels, bra discomfort is often seen as the price women must pay to look the way they want to. A bra that ticks off all of the boxes – quality, comfort and style – is an elusive find, indeed. But Calgary's BraTopia lingerie boutique has taken the guesswork out of bra shopping with onsite fit experts and a wide selection of beautiful undergarments ranging in band sizes from 28 to 48 and cup sizes from A to N. Each customer is professionally measured and provided with a curated selection of bras that meet their needs, so that finding the ideal combination of fit and look is much less uncomfortable.
102A 1409 Edmonton Tr. N.E., 403-457-1303 and 210, 8560 8A Ave. S.W., 403-217-2767, bratopia.ca