If Pinterest teaches us anything, it's that there are many cool DIY projects to be attempted – and even more reasons why most people won't try. If you're one of the many who doesn't know the first thing about glue guns, then Maker is for you. Maker breaks down the barriers to your next awesome DIY project through hosting regular workshops and supplying all the materials you'll need to make your DIY dreams a reality.
Co-founder Kathryn Kozody says the workshops are for every skill level, and hopes to draw out everyone's creative side. "There's this idea that you can't make art if you're not an artist," she says. "I wanted to encourage people to be creative more often because I think it extends into every part of your life, helps you open your mind and is really enjoyable too."
Here are five things you can make at upcoming Maker workshops:
Terrariums
Though you won't be building the terrarium itself, this workshops lets you piece together your own miniature garden using different plants, soil, rocks and tiny toys. "I think people like getting their hands a little dirty," says Kozody. "Working with plants and organic materials is really fun."
Next workshop: April 5, 7 p.m. at 80th and Ivy Modern Kitchen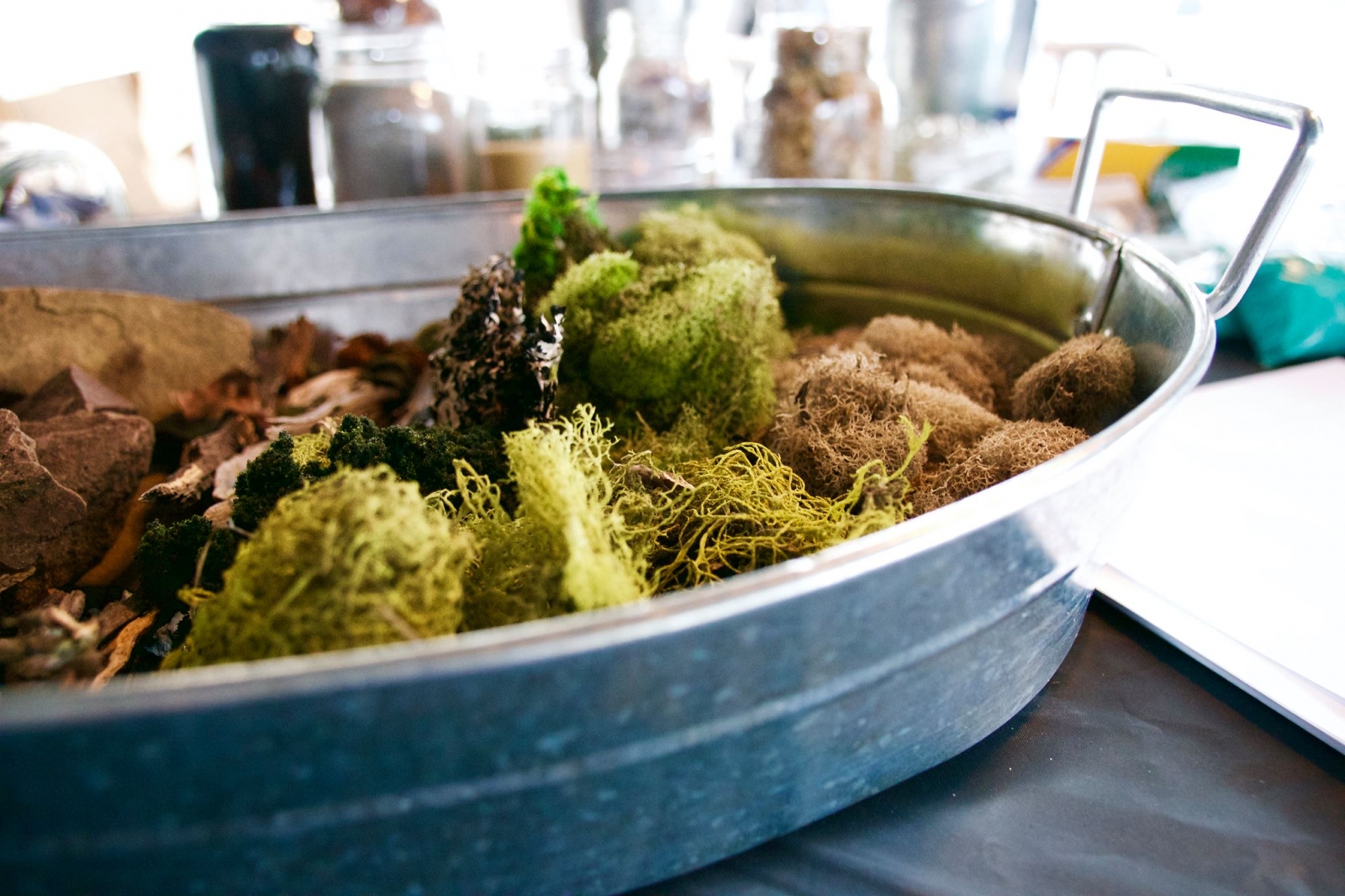 Photo courtesy of Kathryn Kozody
Watercolour Pillow Cases
Using acrylic paints, you can create your own custom painted pillowcase based on provided look books, or using your own designs. "Every one leads to something completely unique and original; I've never seen the same thing twice," says Kozody. "It's amazing, it's like people's creative side just explodes."
Next workshop: March 14, 7 p.m. at National on 8th
Wire-Wrapped Jewellery
Learn the techniques you need to make wire wrapped jewellery using natural crystals like quartz and rose quartz.
Next workshop: March 7, 7 p.m. at Bank and Baron Pub
Brush Lettering
Like calligraphy with a marker pen, brush lettering teaches you to create beautiful letters you can use for anything from wedding invitations to art prints. "It's kind of a lost art, especially in the computer age," says Kozody. "There's something really meditative to the flow of creating letters and hand writing, you kind of get lost in it"
Arm-Knitted Infinity Scarves
For those with a fear of needles, but an interest in knitting, the arm-knitted scarf is the perfect compromise. Instead of using classic knitting needles, you're using your arms as the needles and making much bigger loops using a ball of yarn, and in about an hour you'll have your very own handmade scarf.
Bonus: Ugly Christmas Sweaters
Though the season is no longer upon us, last year's ugly Christmas sweater workshop was such a runaway success that Kozody says there's a strong chance this popular craft will return next holiday season. "We're probably going to look for a bigger space to try and accommodate more people since we had to turn a lot of people away due to space, unfortunately," says Kozody. "We had about 72 people packed into Wurst beer hall in the basement making these sweaters, and it was awesome."
For more information, visit makeryyc.com.