When: March 20 to April 11
2021 marks the Festival of Animated Objects' 10th anniversary and this year's festival is already underway. The festival features plenty of digital fun over the course of three weeks, including DIY puppet workshops, online interviews, short film screenings and more.
When: April 1 to May 1
Inglewood's Rouge restaurant has reached its 20th anniversary, and the team will be celebrating this achievement all month with a special throwback menu that revisits some of its most popular dishes. The $110, six-course tasting menu includes dishes like beef short rib with cauliflower fritters and black candied breast of duck. Wine pairings are also available for $75.
1240 8 Ave. S.E., 403-531-2767, rougecalgary.com
View this post on Instagram
When: April 3 and 17
The Calgary Philharmonic Orchestra has been streaming virtual concerts throughout the pandemic. Its next series of virtual concerts is called City Spaces and features classical performances done inside iconic Calgary buildings. There are two upcoming performances this month: one at Contemporary Calgary on April 3 and another at the Fairmont Palliser on April 17. Register online to stream them for free.
Easter arrives earlier than usual this year on April 4, and while it may be our second pandemic Easter, you can still make the most of the weekend with some celebratory treats. From giant chocolate eggs to Mini Eggs ice cream, there's no shortage of local goodies to buy.
Read more: 5 Easter Treats to Try in Calgary
When: April 6, 16 and 24
Avenue previously wrote about Calgary's Reading With Royalty program, wherein local drag queens, kings and monarchs lead a family-friendly story time at the Calgary Public Library. The program is still taking place virtually right now, and this month, you can register for three 45-minute story times throughout the month.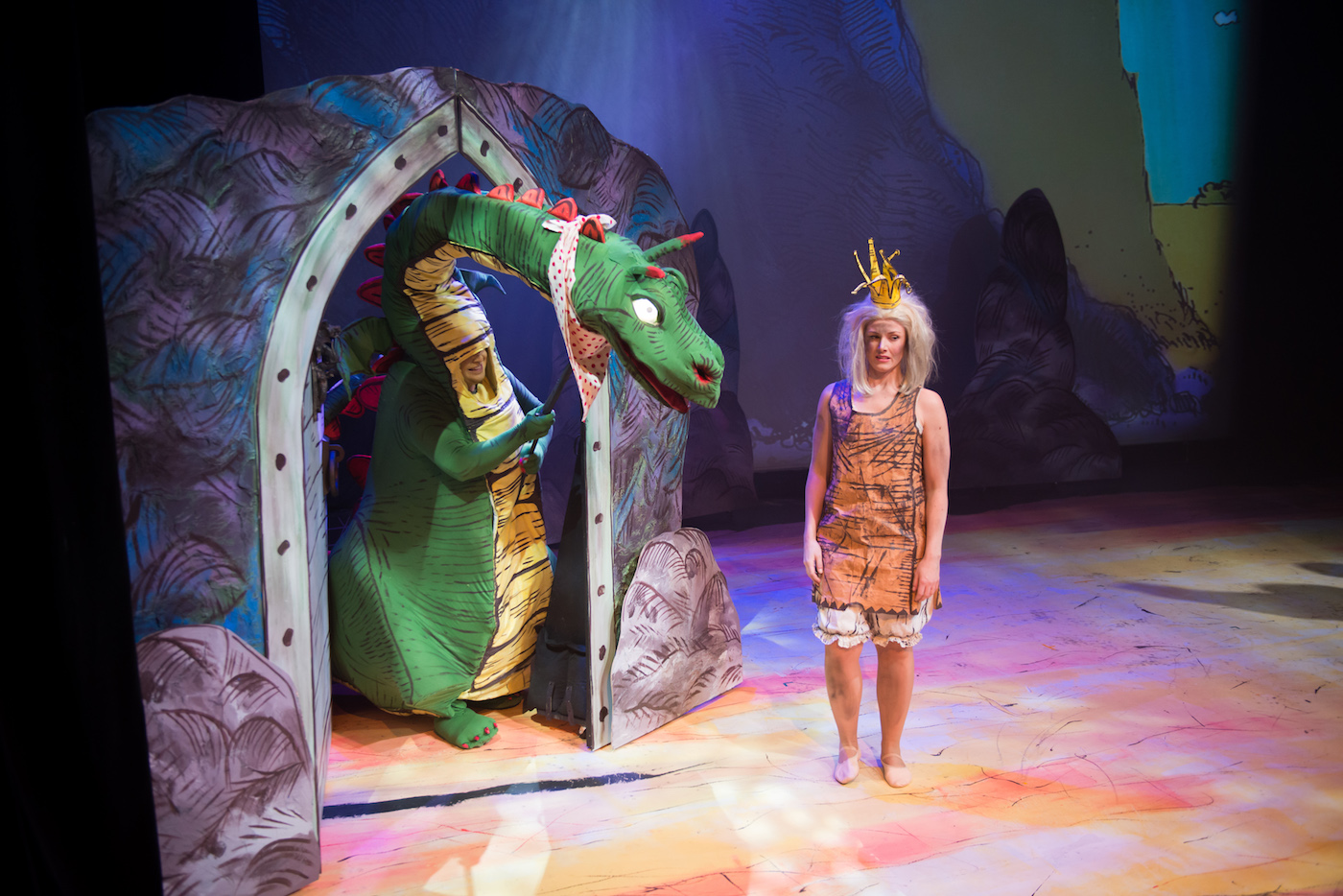 When: April 9 to 25
For its latest musical, StoryBook Theatre is taking on the story of The Paper Bag Princess and presenting it as an online production. Based on Robert Munsch's book, the musical follows a princess named Elizabeth as she sets off to battle a dragon after it destroys her kingdom and kidnaps her prince. Scheduled online streaming is offered on weekends from April 9 to 25 and viewing codes are $32 each.
Telus Spark is temporarily closed at the moment, but you can still rent one of its Dome Theatre documentaries for only $1.30 to view at home right now. Current film selections include Dinosaurs Alive!, Wild Ocean, Dark Universe, Wonders of the Arctic, Mummies: Secrets of the Pharaohs, The Last Reef, Waking the T.Rex and Mysteries of China. Most of the films also come with a free learning guide, too.
When: April 11
Originally scheduled for February, Strawberries & Peaches: A TD Black History Month Cabaret is now taking place this month on April 11 and you can tune in to the online watch party for free. The cabaret is curated and hosted by Lemba (Misha Maseka) and presents performances from six Black femme artists from Calgary: Dallas Hayes-Sparks, Natasha Korney, Sabrina Naz-Comanescu, Morountodun Okedara, Amanda Okafor and Chenelle Roberts. Be sure to register in advance.
View this post on Instagram
Canadian restaurant franchise Sugar Marmalade opened its first Alberta location in Crescent Heights in February. Sugar Marmalade describes itself as a "fusion Hong Kong-style dessert house," and while there are savoury dishes, the Instagrammable desserts are the main draw here. Pop in to try treats like the shaved ice, mango roll supreme, egg waffles, sago mixed desserts and more.
1120 Centre St. N.E., 587-354-1120, sugarmarmalade.com
When: Fridays from April 16 to May 29
Alberta Theatre Projects is launching a new series of play workshop readings this month called the Playwrights Projects. Starting on April 16, you can tune in each Friday night to hear a new Canadian play that is currently in development. The workshop readings are $10 each or you can watch them all for $50 total. Complete the at-home theatre experience by adding a special three-course dinner for one or two people from Deane House.
Hotel Arts recently launched its new Golf Studios, which allow you to virtually play 50 golf courses from around the world with the help of a simulator bay and projection screen. Single households can now book one to four hour sessions in the Golf Studios, with sessions starting at $50 for 55 minutes. You can also order food and drinks from the hotel while you play.
119 12 Ave. S.W., 403-266-4611, hotelarts.ca
View this post on Instagram
When: April 23 to May 1
Poutine fans, rejoice! Poutine With Purpose returns this month and 20 Calgary restaurants have signed up to participate so far. These restaurants will be offering a special poutine creation from April 23 to May 1, and each time one of the poutines is ordered, Mealshare will provide a meal to a youth in need. If you ever needed an excuse to eat more poutine, this is it.
When: April 23 to May 2
The Calgary Underground Film Festival is back this month with a full lineup of streamable films. The official lineup will be revealed in early April, but you can expect plenty of online films, Q&A sessions, panels and more.