Visiting Calgary can be a rich cultural experience if you know where to go. Here is Avenue's guide to spending one day in the Heart of the New West.
Start in Calgary's Little Italy. First established in the 1880s by Russian and German immigrants, by 1908 the predominant populations were Ukrainian and Italian. Only a 10-minute drive from downtown, Bridgeland has lots of trendy boutiques and plenty of places to eat.
This 40-seat diner often has lineups out the door, but the wait is worth it. The restaurant's menu offers a variety of items, from a coconut curry vegan scramble to the Albertan Omelet, made with a homemade bison chili and Sylvan Star aged cheddar cheese. Many of Blue Star's suppliers are local farms and producers.
809 1 Ave. N.E., 403-261-9998, bluestardiner.ca, @bluestar_yyc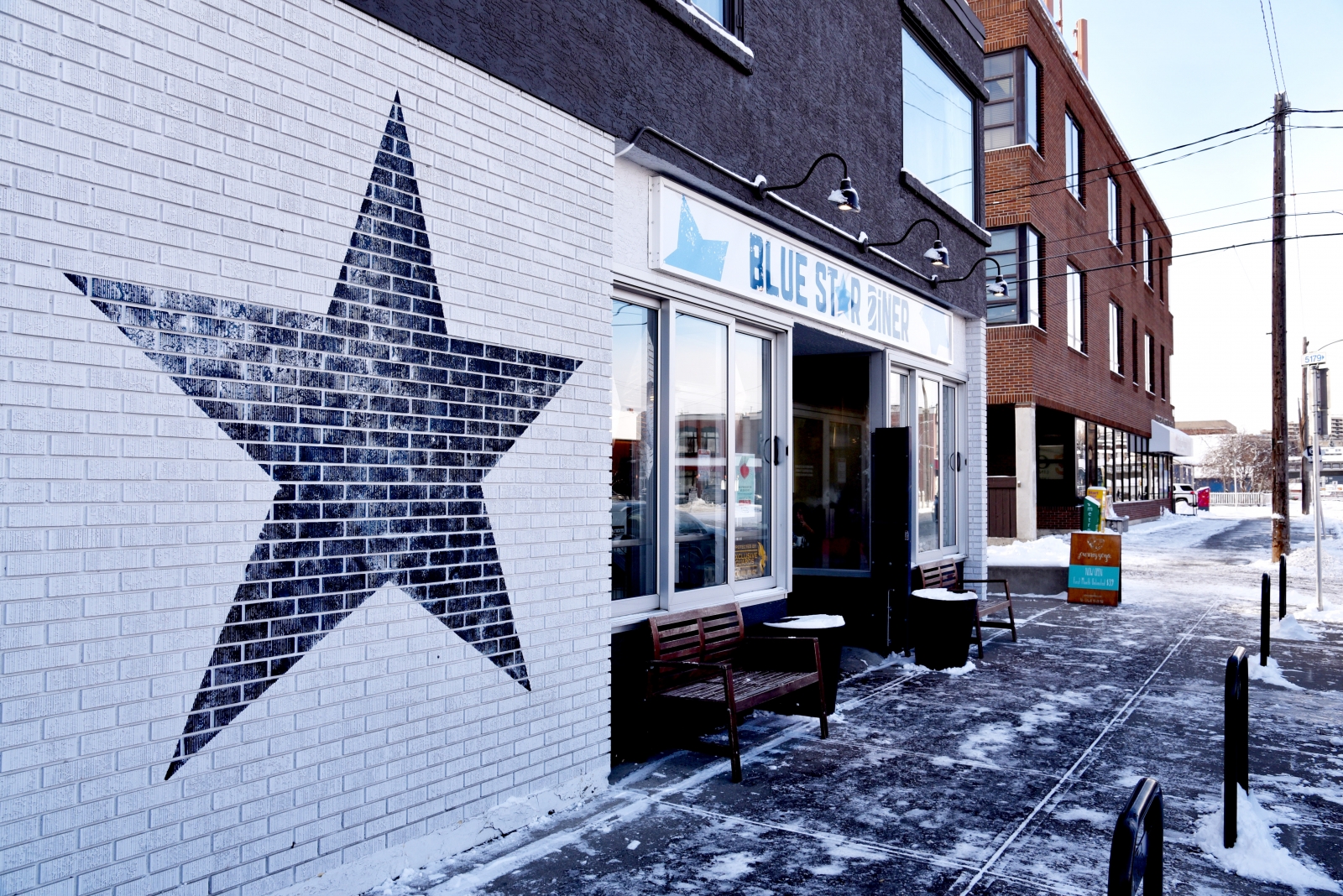 Blue Star Diner is one of the city's favourite places for brunch.
This small, locally owned grocer sells a collection of Calgary-made goods and in-house baking. Spend some time meandering through the market and get a taste of the close-knit, small-town feel in Bridgeland.
1104 1 Ave. N.E., 403-269-2381, bridgelandmarket.com, @bridgelandmrkt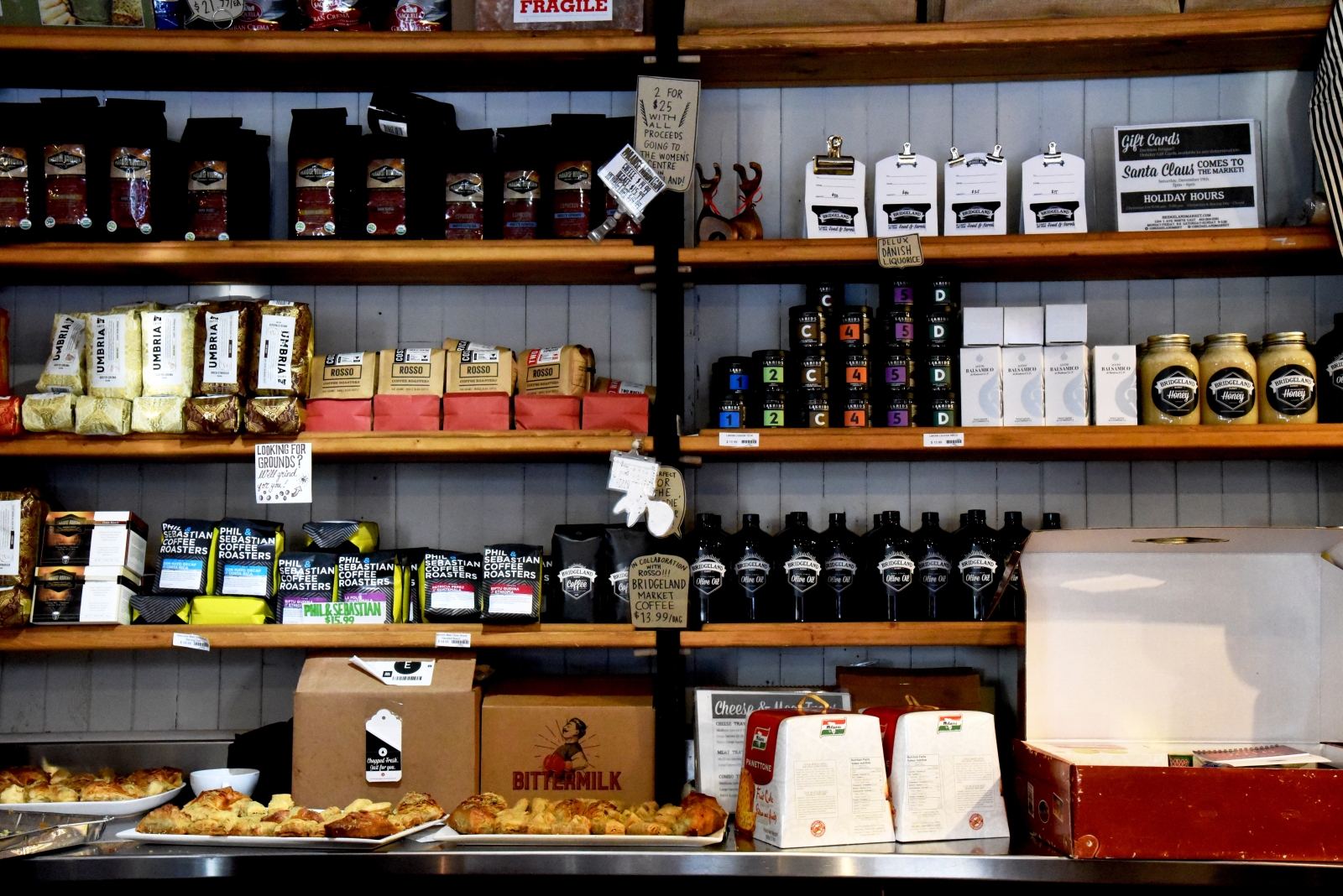 The market also sells fresh, in-house baking and locally roasted coffee.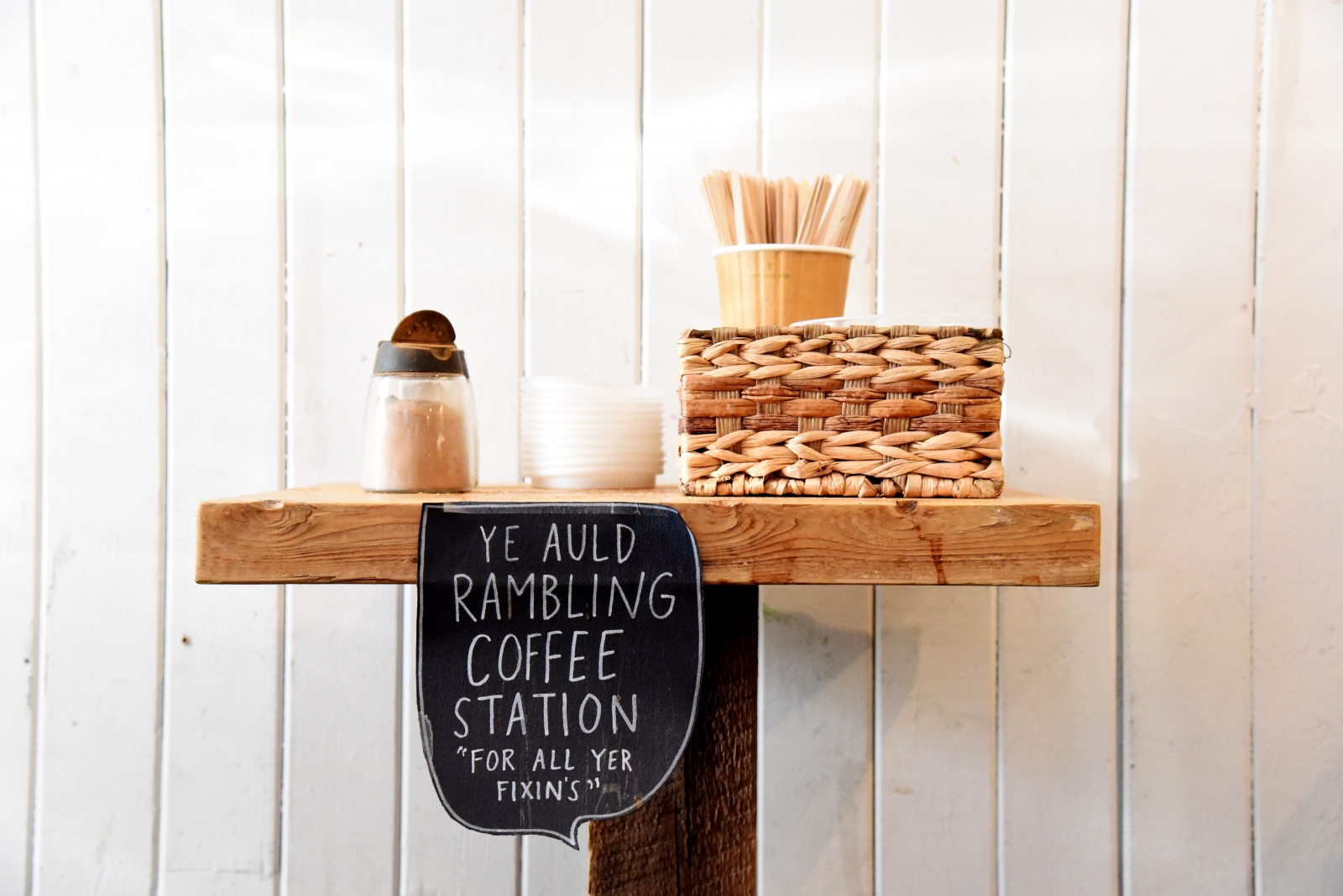 Start your morning with a strong cup of Joe.
Head 1 Avenue. N.E. to Edmonton Trail and take a right onto Memorial Drive. It's just a five-minute commute to Kensington. The community's main shopping districts are Kensington Road and 10 Street. You'll find plenty of stores, neighbourhood pubs and Calgary's longest running movie theatre, the Plaza Theatre, which was constructed in 1935.
For those with an adventurous spirit and a yearning for the great outdoors, Meraki Supply Co. provides aesthetically pleasing outdoor gear from Alberta-made brands such as The Woods Adventure Co. and 6Streets.
305 10 St. N.W., 587-333-6320, merakisupplyco.com, @merakisupplyco
This store started off as a table at one of Calgary's farmers' markets. Find treasures ranging from cat-superhero graphic tees created by the shop's founder Young Sil Kong, to straw hats to Gentlemen's Hardware shaving products.
106A 10 St. N.W., 587-353-1340, silladesigns.com, @silladesigns
Pages carries more than 10,000 different titles, stacked from floor-to-ceiling across the store's three floors, including a basement where the best bargains are. This building was a branch of the Calgary Public Library in 1947.
1135 Kensington Rd. N.W., 403-283-6655, pageskensington.com, @pagesbooksyyc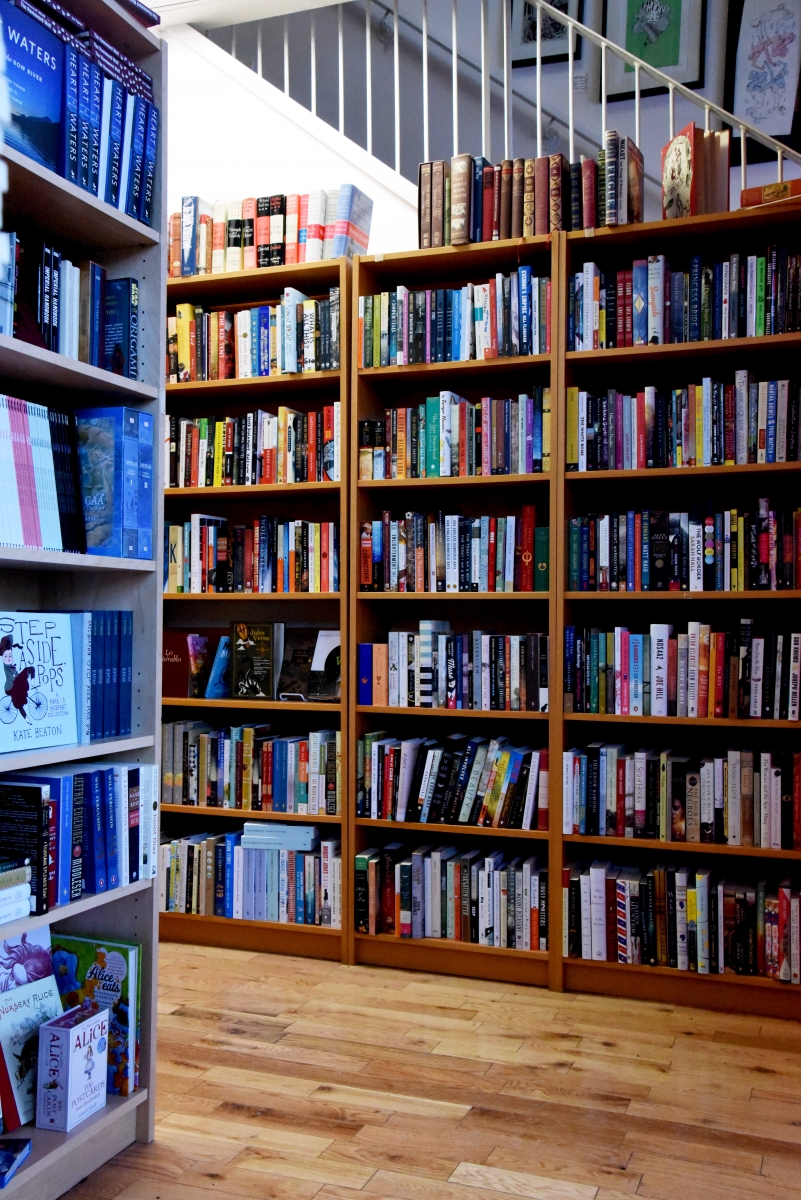 There's not much that can't be found – or ordered in – at Pages.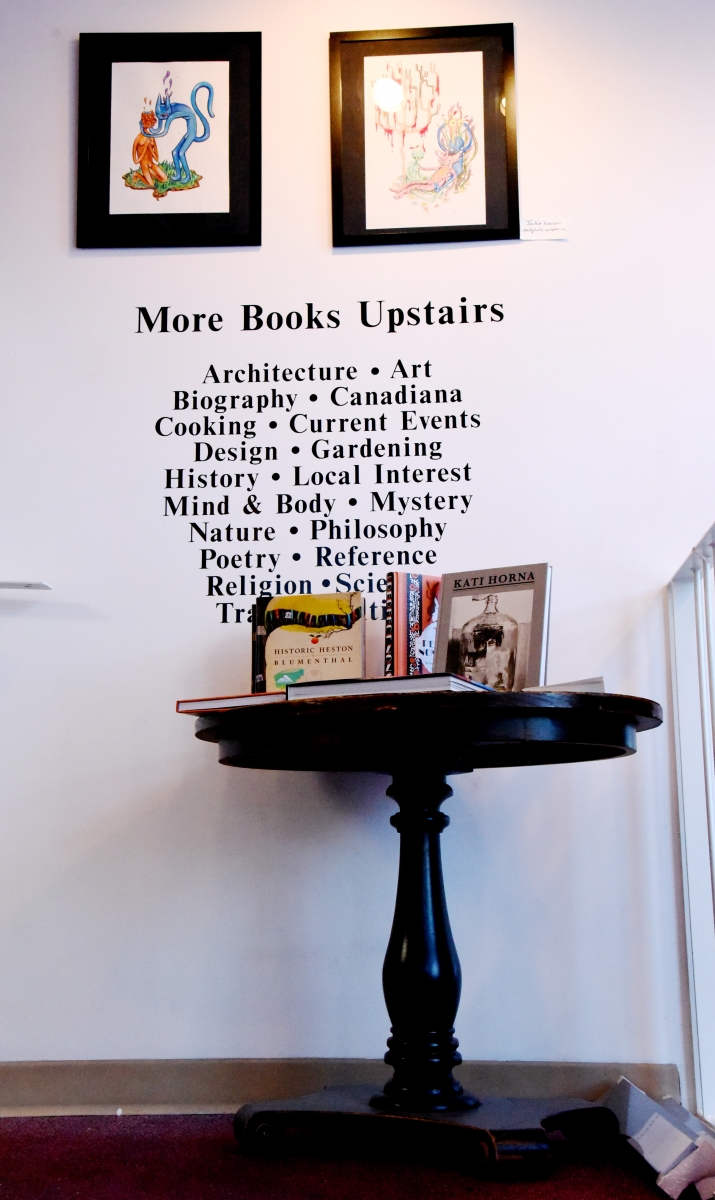 Pages has three floors of reading material.
Higher Ground's warm interior has been a haven for the city's coffee drinkers, avid readers and social butterflies alike for more than 30 years. With tables tucked into cosy nooks and crannies, local art featured on the walls and organic coffees on the menu, grabbing a mid-afternoon pick-me-up here is an experience you'll want to repeat.
1126 Kensington Rd. N.W., 403-270-3780, highergroundcafe.ca, @highergcafe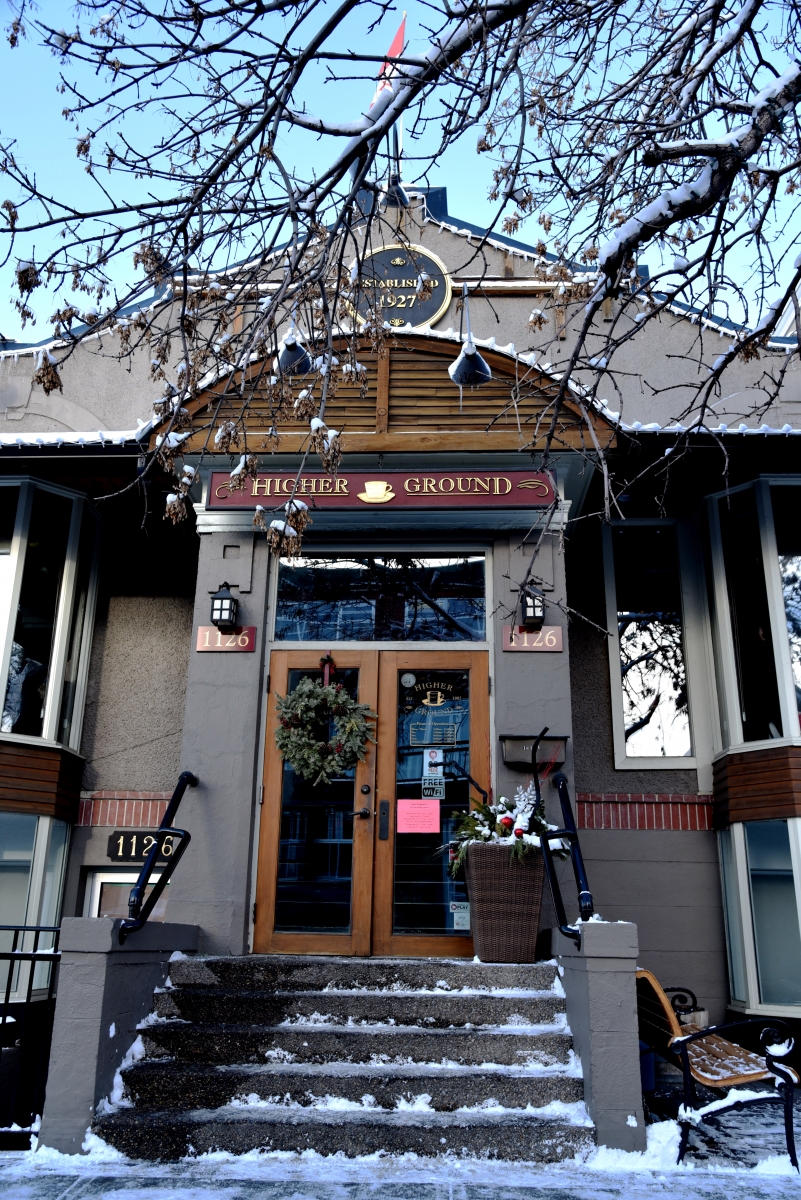 Head up the stairs and through the doors to discover Higher Ground Cafe's cosy interior.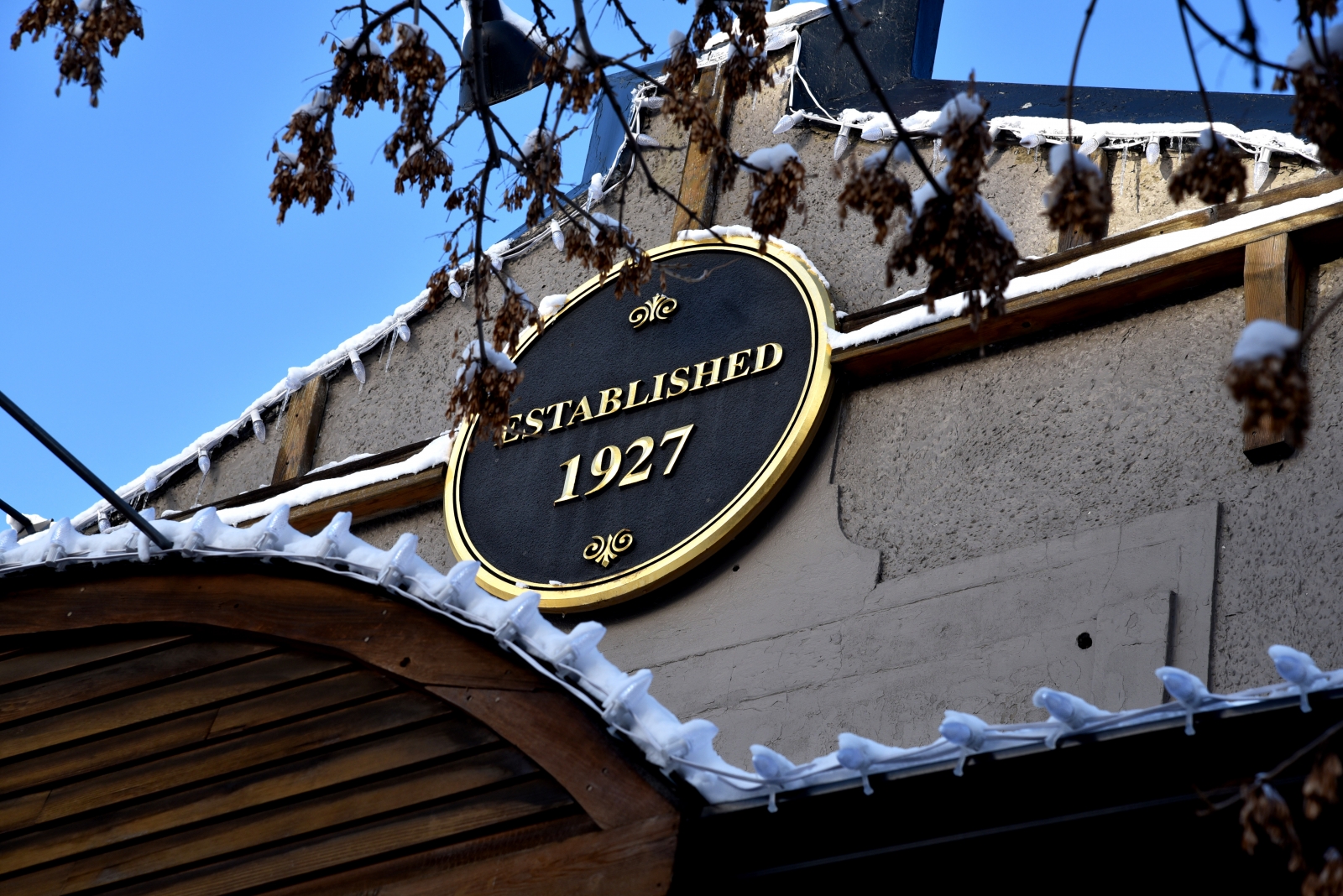 The cafe is in a building built in 1927.
The East Village is a quick 10-minute-drive across the river from Kensington. In 1906, the East Village was a vibrant community with a blend of residential, commercial and industrial activity. The area fell into decline and by 1941 had been declared a "skid row." The revitalization of the East Village began in 2008.
Take your Higher Ground coffees and wander along East Village's RiverWalk. Admire the public art then cross the George C. King Bridge to St. Patrick's Island. The 31-acre park has a playground, picnic areas and a public art piece named Bloom. There is also a nine-foot, multi-purpose landmark called The Rise – it has a firepit at the top and offers great views of the city.
This two-storey brick building, built in 1912, once operated as a mattress factory. Today the Simmons Building is home to Phil & Sebastian Coffee Roasters, Sidewalk Citizen Bakery and Charbar, an Argentine-cuisine inspired restaurant. After working up an appetite exploring St. Patrick's Island, Sidewalk Citizen is the perfect pit stop for some sandwiches.
Simmons Building, 618 Confluence Way S.E.; Charbar, 403-452-3115, charbar.ca, @charbar_yyc; Sidewalk Citizen Bakery, 403-457-2245, sidewalkcitizenbakery.com, @avivfried; Phil & Sebastian Coffee Roasters, 587-353-2268, philsebastian.com, @philandseb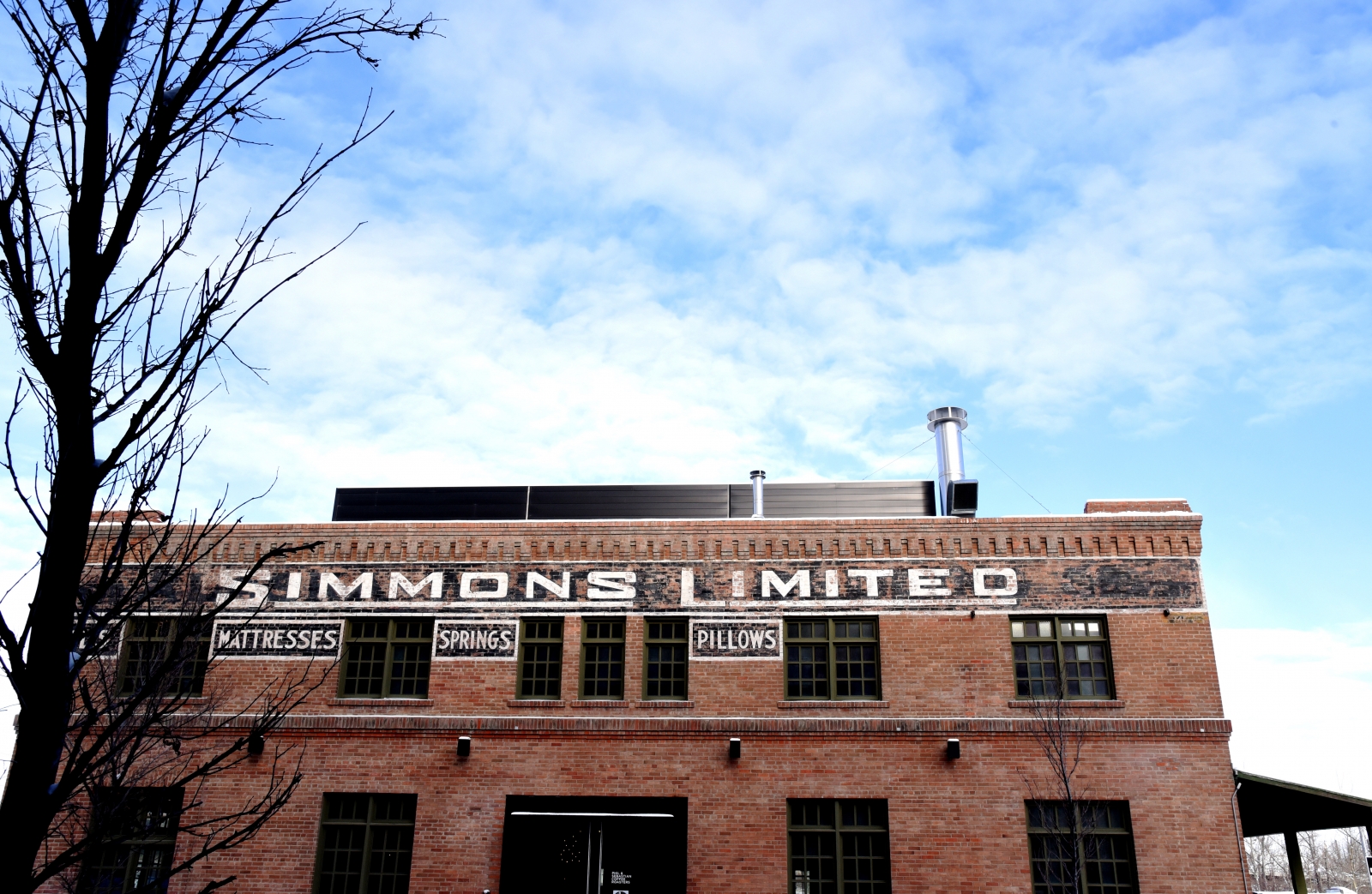 The refurbished Simmons building is home to Phil & Sebastian Coffee Roasters, Sidewalk Citizen Bakery and Charbar.
Five minutes east of the East Village is Inglewood, Calgary's oldest neighbourhood. It was first established in 1875 and is situated next to Fort Calgary. Today, the community is a vibrant arts and culture centre with more than 100 shops and restaurants. The area also is home to the Esker Foundation art gallery, the Calgary Zoo and the Inglewood Bird Sanctuary.
This company is both an architectural and interior design firm and a black-walled art gallery. DaDe's gallery curates work by contemporary artists from Canada and the United States. Check out works by artists such as Tyler Hochhalter and Michelle Miller.
1327 9 Ave. S.E., 403-454-0243, dadeartanddesignlab.com, @dadegallery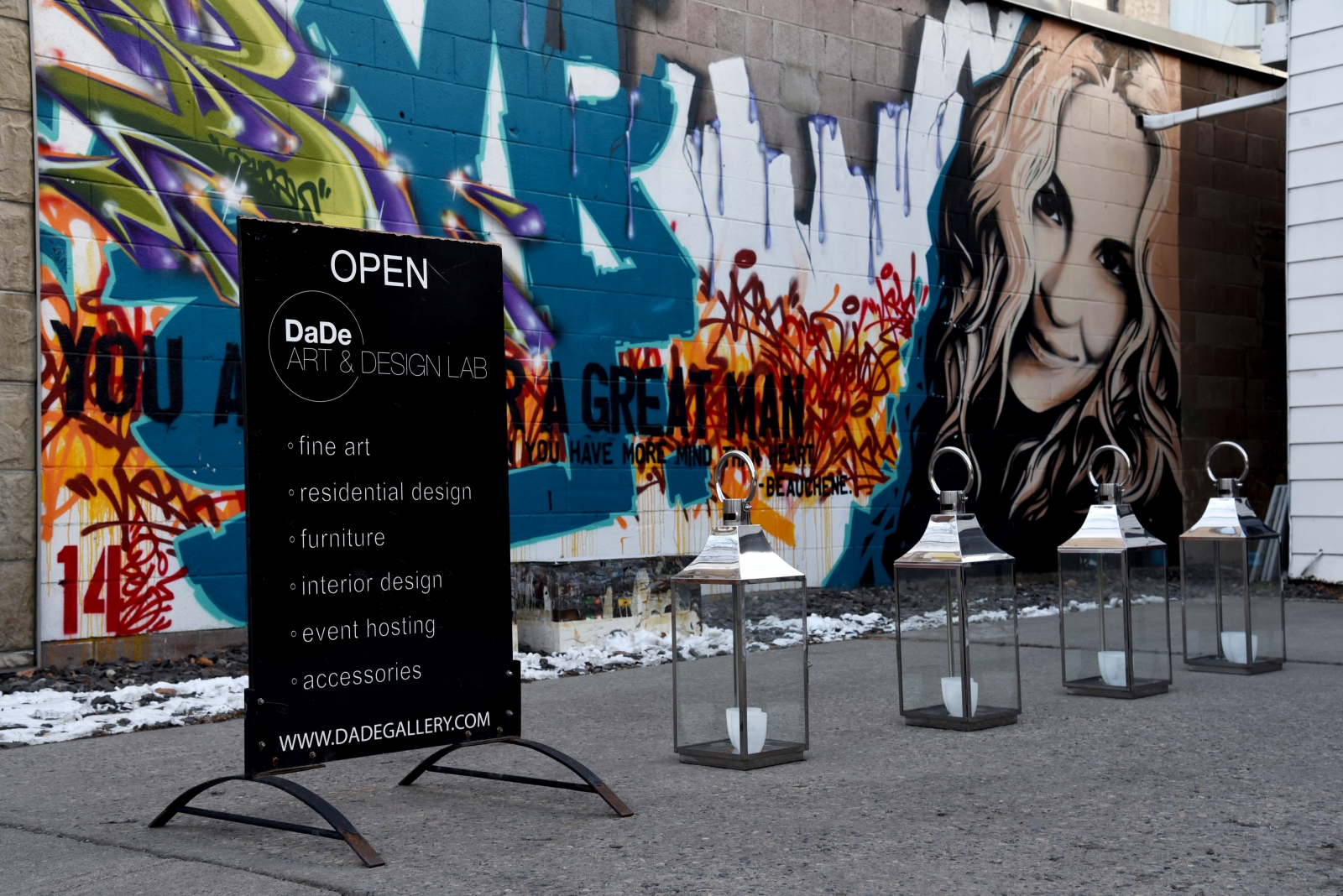 DaDe is a gallery with an architecture and design firm.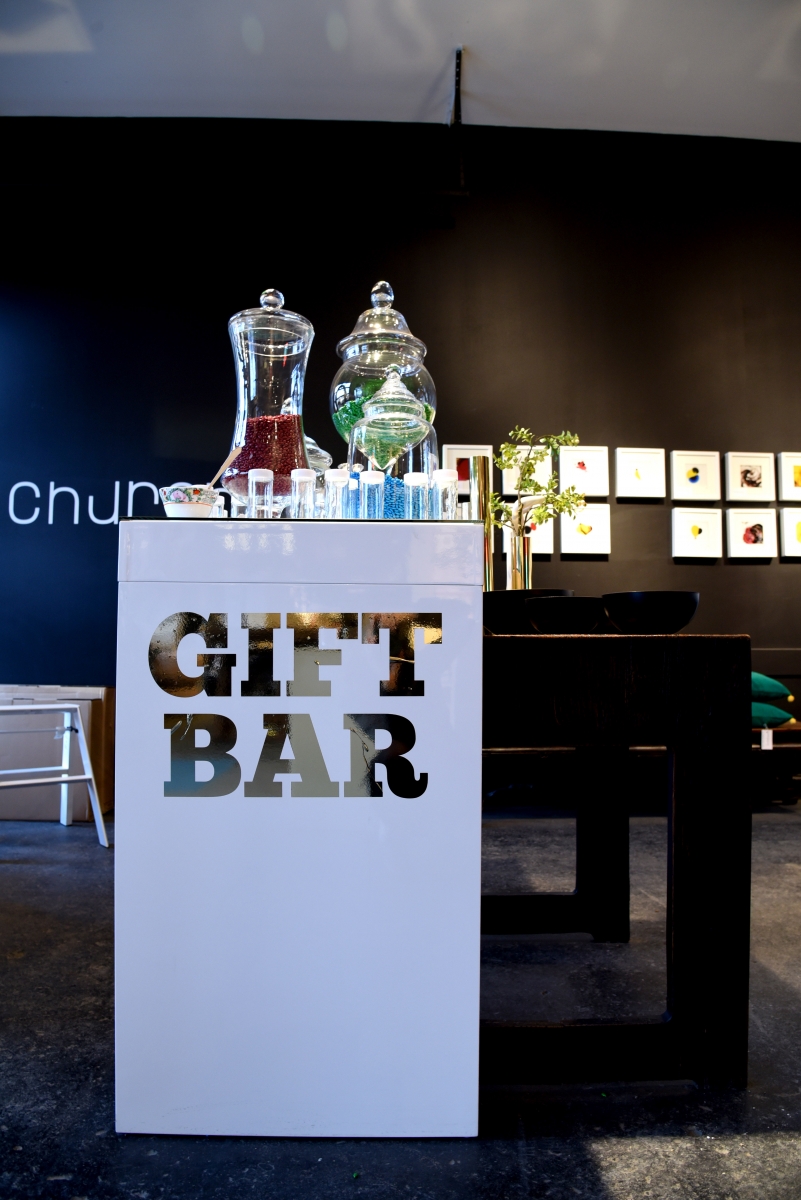 Do some shopping or just browse DaDe's distinctive gifts.
Silk Road Spice Merchant sells a range of spices, herbs and chilies from all over the world, including cardamom, saffron and coriander. The store also stocks special, blended-in-house spice blends, such as the Bow River Fish Blend or Chai Masala.
1403 9 Ave. S.E., 403-261-1955, silkroadspices.ca, @silkroadspices
The Silk Road Spice Merchant is the place to buy spices and special blends.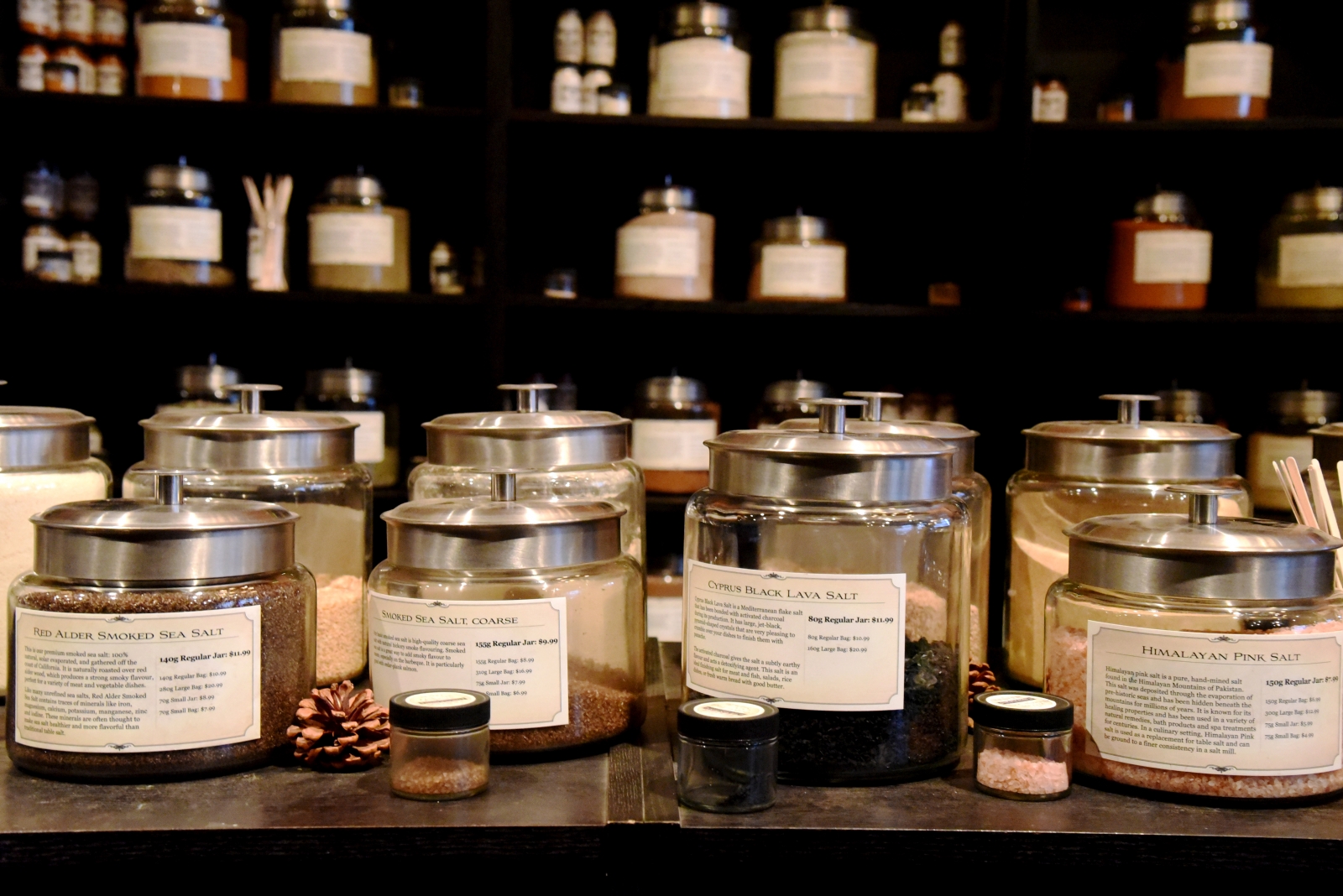 Spice up your cooking with freshly ground seasonings.
Kent of Inglewood sells funky products that every man needs or wants, including razors, brushes and axes. Mustached employees share their knowledge of the store's range of products.
1319 9 Ave. S.E., 403-457-1595, kentofinglewood.com, @kentofinglewood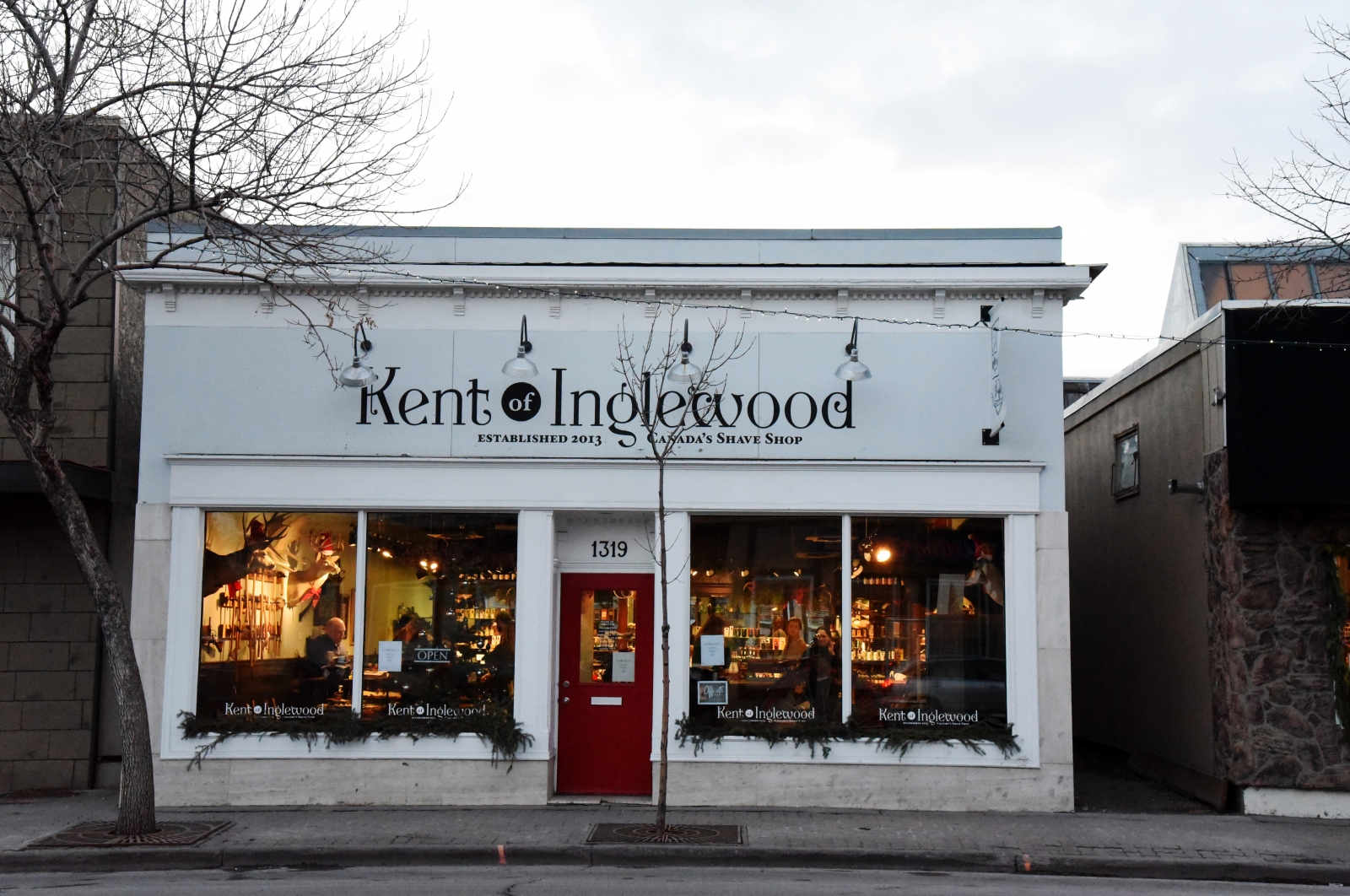 Kent of Inglewood sells products for all your shaving needs.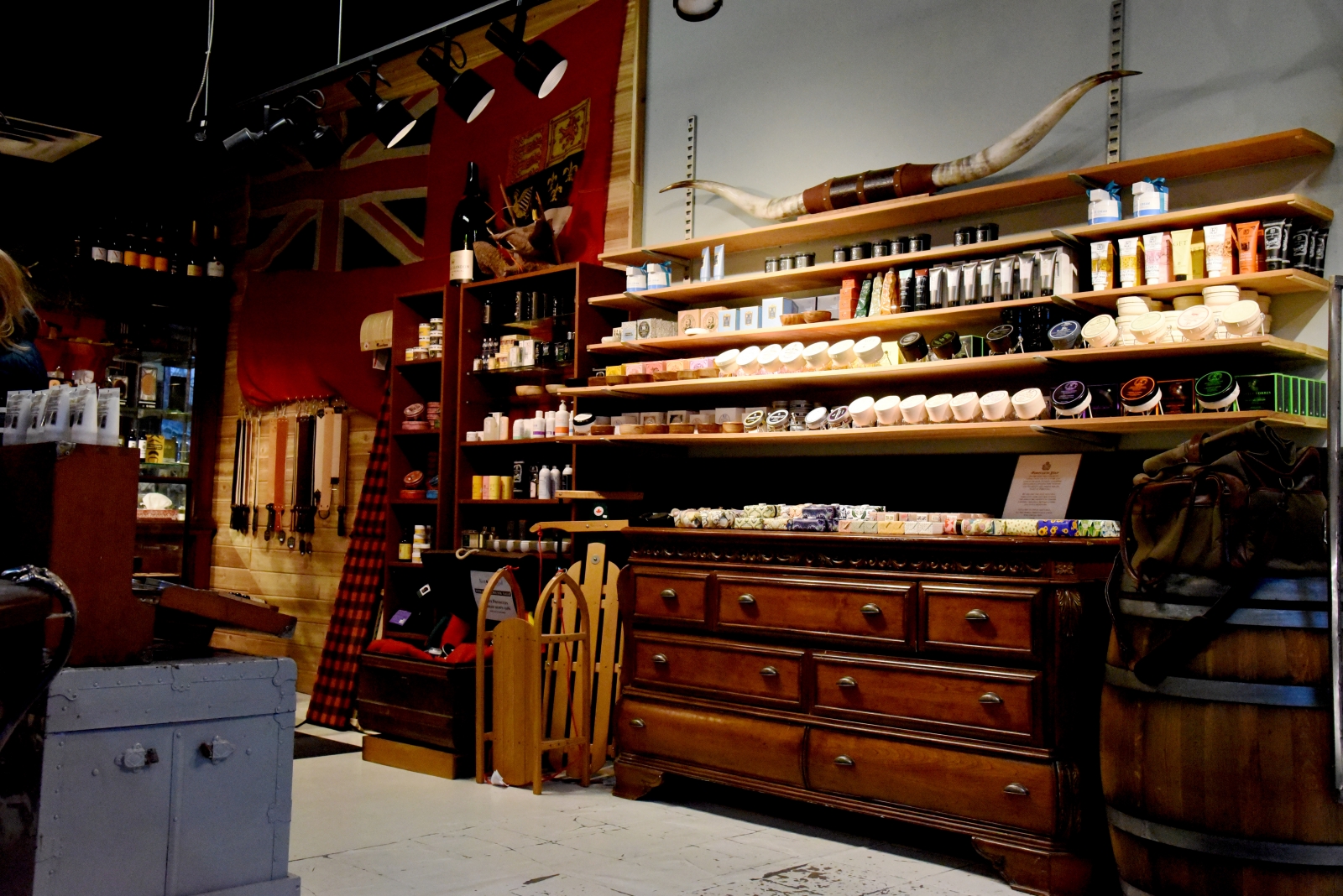 Kent of Inglewood's extensive collection of personal grooming products, axes and everything in between.
Calgary's first Chinatown was officially established in 1890 on the eastern fringes of the town centre. It consisted of two restaurants, two grocery stores, a laundry and a rooming house. Between 1910 and 1920, Chinatown was relocated to its current location and has grown extensively. The community is now filled with shops, restaurants, the Chinese Cultural Centre and the Sien Lok Park. It is a 10-minute drive from Inglewood.
The Chinese Cultural Centre is modelled after the Temple of Heaven in Beijing, China. Shaped like a pagoda, the building's interior is decorated with red columns covered in gold lotus motifs and a domed, blue-and-green patterned ceiling. The Chinese Cultural Centre is also one of the hosts of Market Collective, a shopping event where local artisans sell their work.
197 1 St. S.W., 403-262-5071, culturalcentre.ca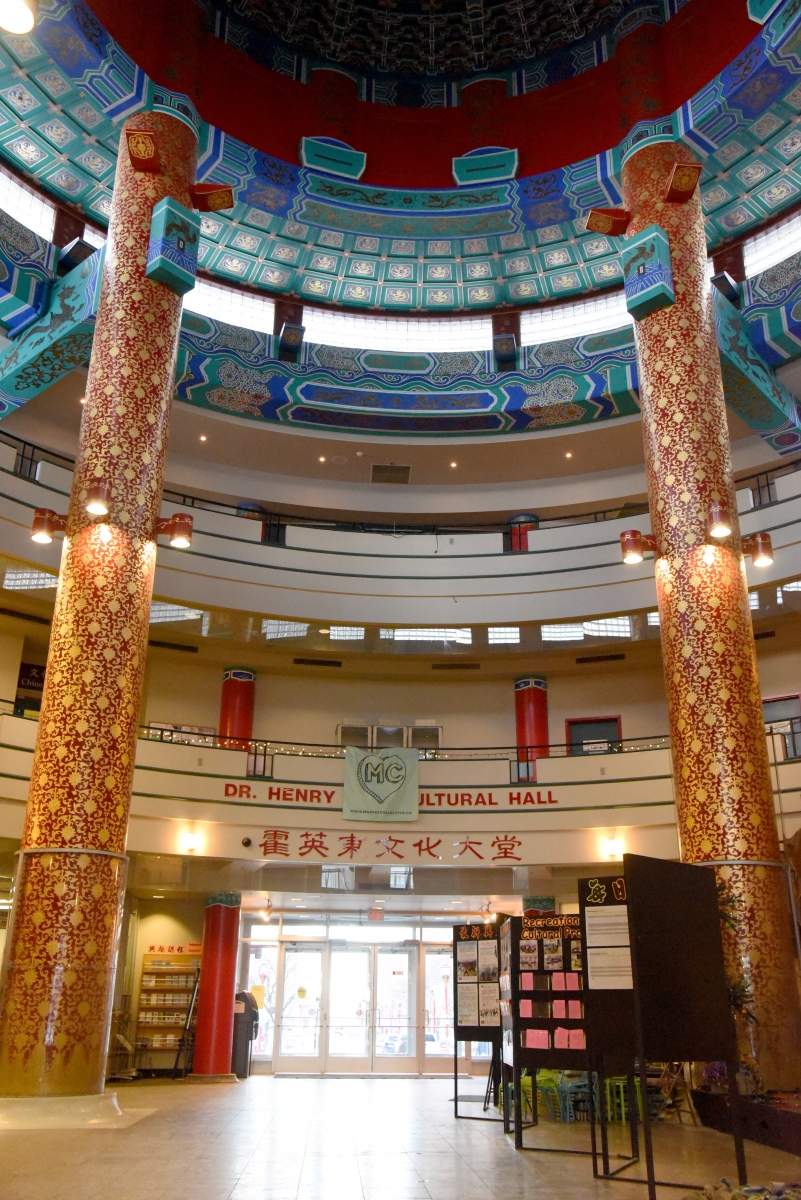 The Chinese Cultural Centre hosts many events, from Market Collective to dragon dances during Chinese New Year.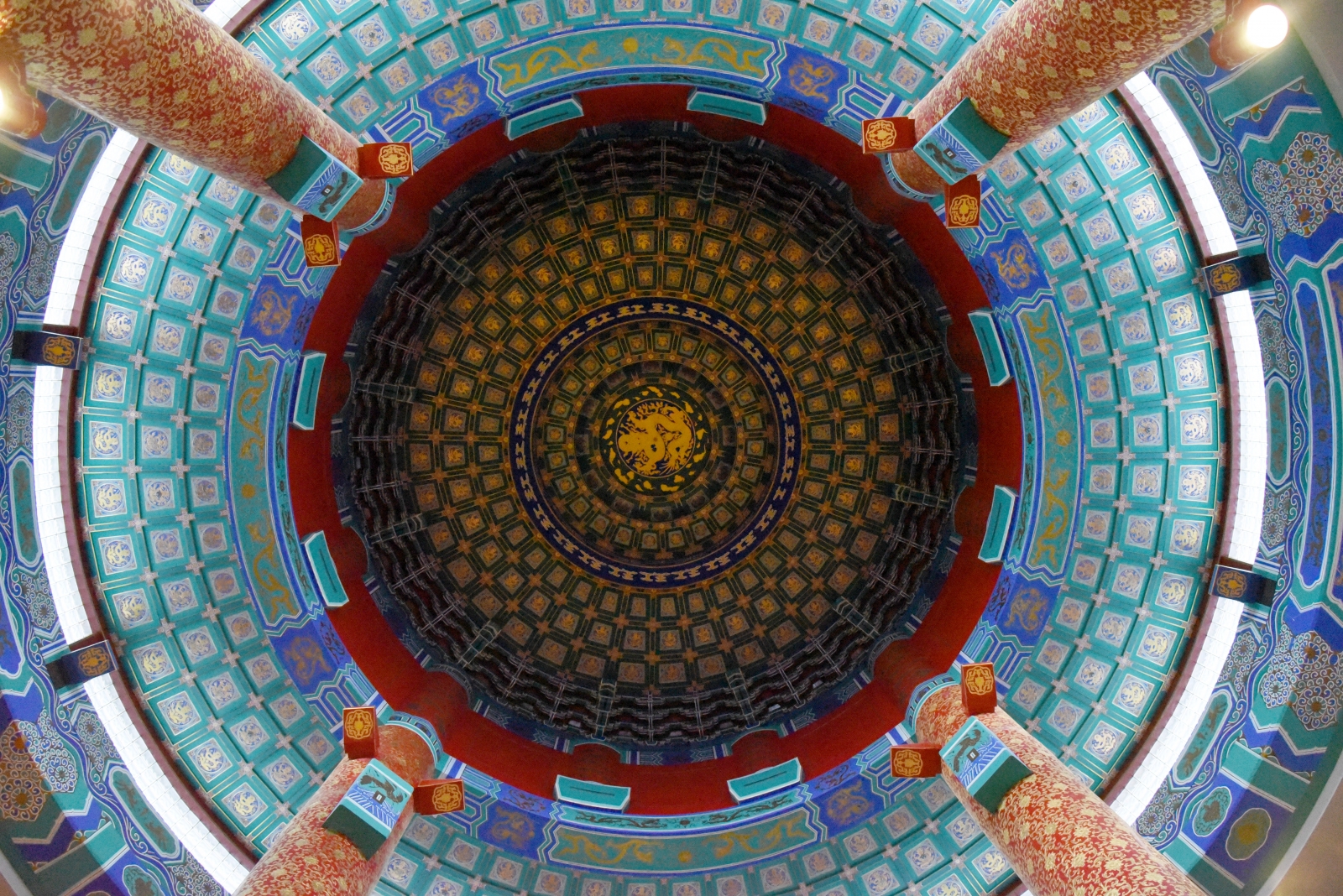 The Chinese Cultural Centre dome.
11 Avenue S.W.
11 Avenue S.W. used to be known as Calgary's party spot – the strip was dubbed Electric Avenue during the '80s and early '90s. Only a five-minute drive away from Chinatown, today the area is known as Calgary's Design District. The area is packed with boutiques, art galleries and furniture stores.
Last Best Brewing & Distilling is one of the newer breweries in the city. It also operates as a brewpub with drafts offered at the pub's two bars are brewed in the same building. Enjoy a pre-dinner pint of one of the brewery's many flavourful beers. We recommend the Last Best IPA or There Will Be Porter.
607 11 Ave. S.W., 587-353-7387, lastbestbrewing.com, @lastbestbrew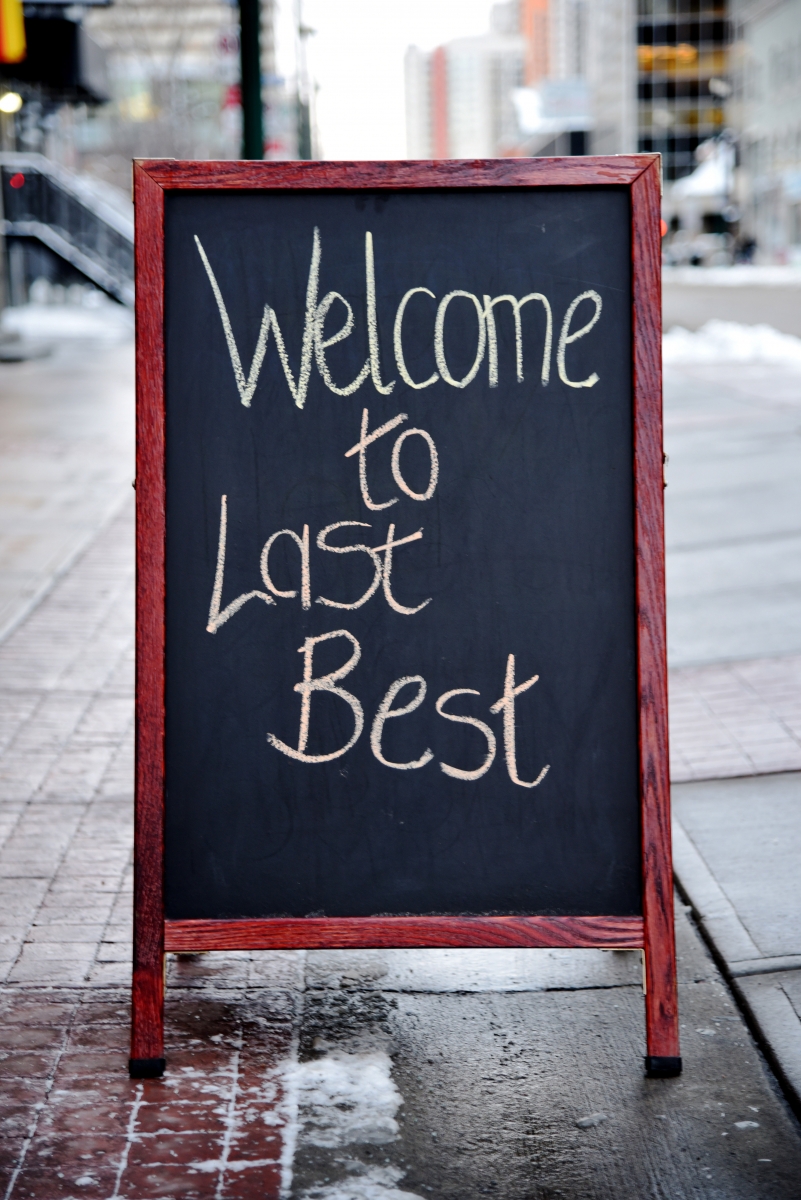 Last Best Brewing & Distilling is a retreat from the cold for all beer-lovers.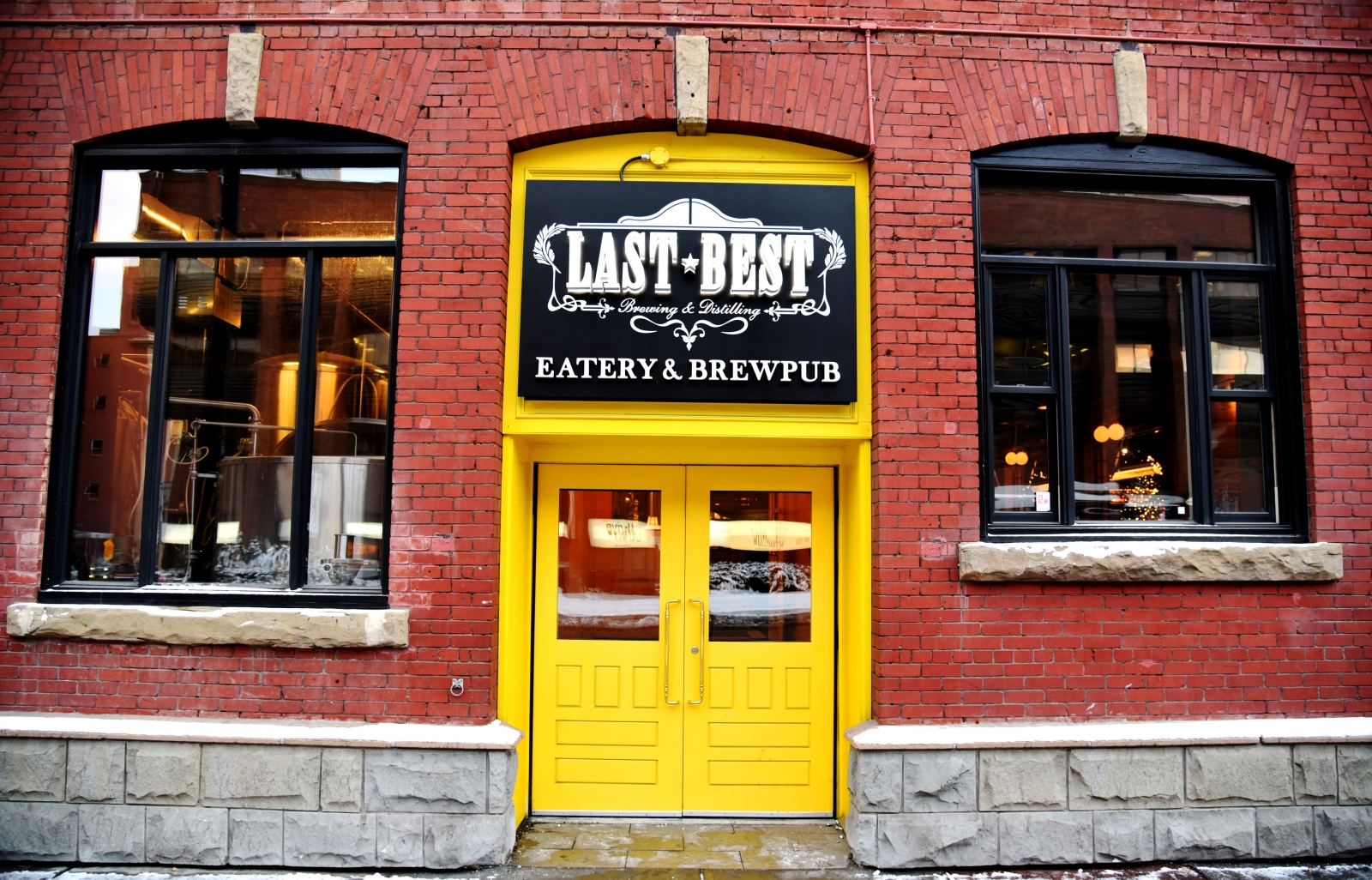 All the brewpub's ales are made in-house.
Central Memorial Park
A five-minute walk away from 11 Avenue S.W., Central Memorial Park is Calgary's oldest green space. It was constructed in 1912 and underwent renovations in 2009 to restore its landscape back to how it would have looked nearly a century prior. The park is also home to the Memorial Park Library, a historic sandstone building established in the early 1900s.
7:30 p.m. Dinner at Boxwood
Also found in Central Memorial Park is Boxwood, a local restaurant specializing in farm-to-table cuisine. In the summer months, Boxwood grows its own vegetables and herbs in a compact garden next to the building. We recommend ordering the locally sourced rotisserie chicken or the porchetta.
340 13 Ave. S.W., 403-265-4006, boxwoodcafe.ca, @boxwoodcalgary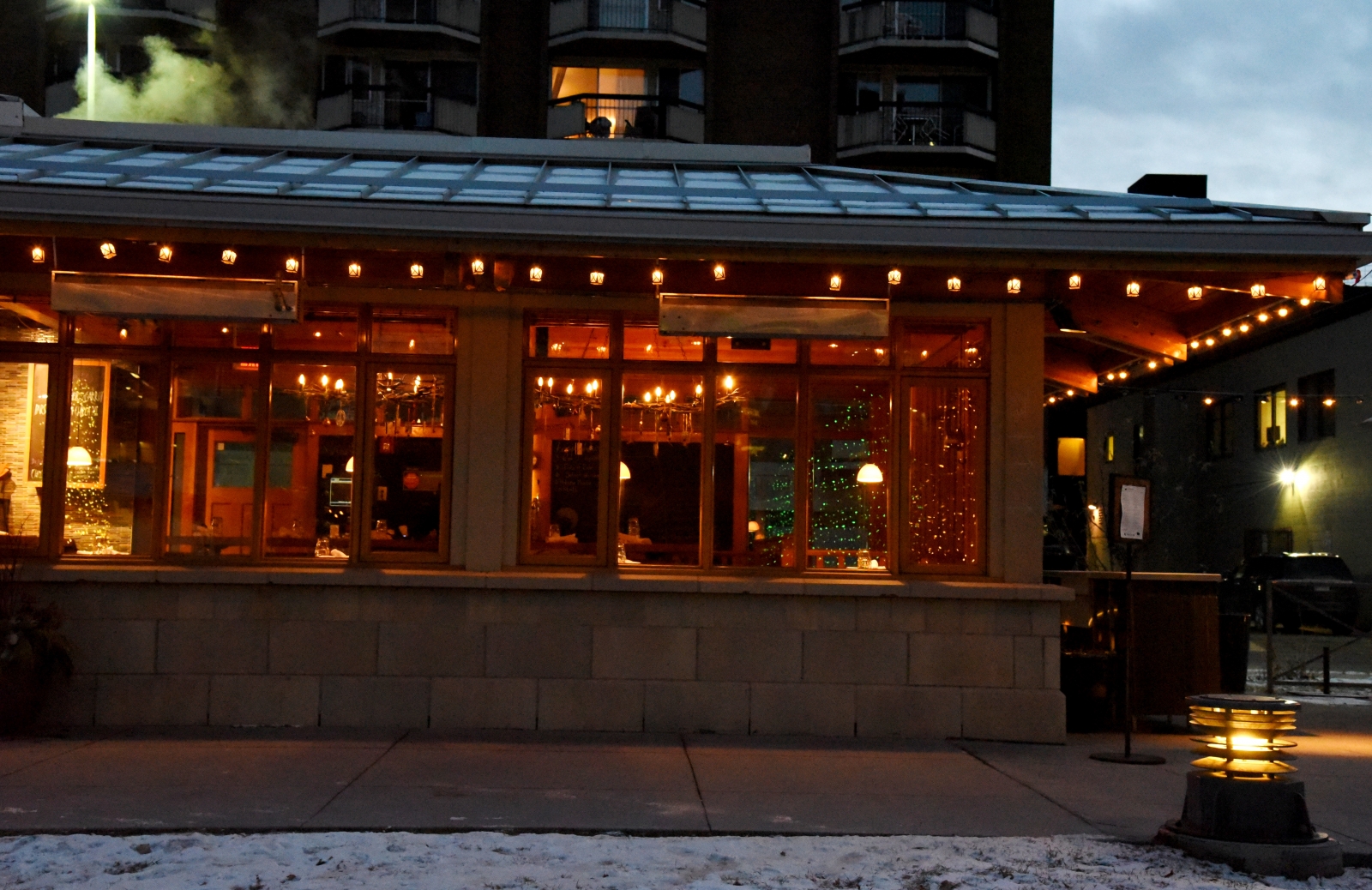 Boxwood is a beautiful and intimate space perfect for a night out.
After filling up at Boxwood, walk another five-minutes to Victoria Park. Like many of Calgary's older communities, golden years during the early 1900s turned to decay during the mid-century. Also like many of Calgary's earliest neighbourhoods, the community worked together to revitalize Victoria Park. Now a variety of shops, restaurants, pubs, clubs and bars are breathing new life into the area.
9:00 p.m. Cocktails at Proof
Proof is one of Calgary's newest cocktail bars. Its interior can be described as a Victorian gentleman's club meets a 1920s speakeasy. Proof's extensive cocktail menu is organized by alcohol. End the evening by sipping on New York sours or try a Proof original, like the gin-based Angel Eyes. If you're up for it, head to the nearby Hifi Club or Bamboo Lounge afterward.
1302 1 St. S.W., 403-246-2414, proofyyc.com, @proofyyc