University of Calgary Drama Students Work with Daniel MacIvor
They collaborated with the award-winning playwright for this month's production of Inside.
By Shelley Arnusch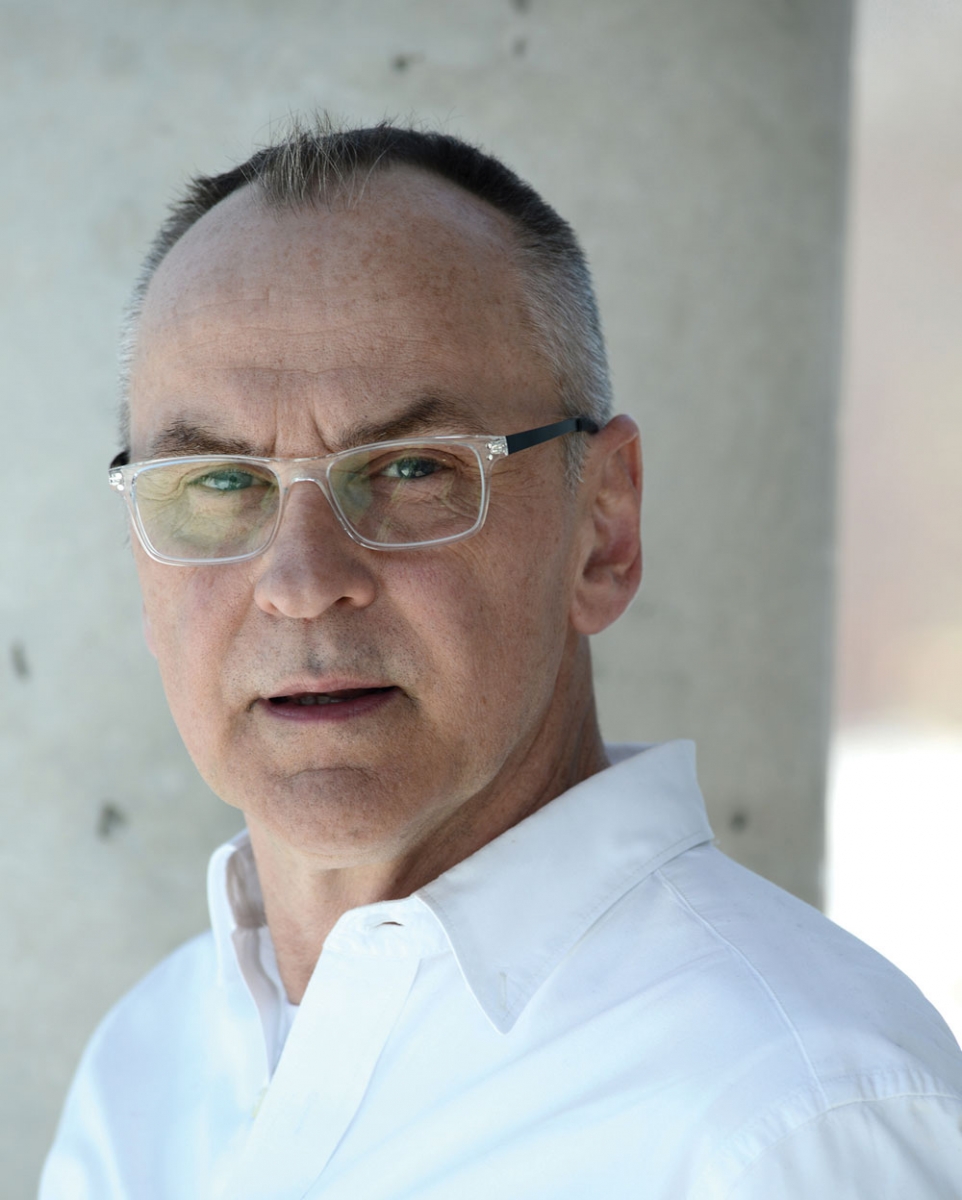 photograph by Guntar Kravis
Daniel MacIvor.
The student actors in the University of Calgary's drama program didn't have to guess what Toronto-based playwright Daniel MacIvor was thinking when they were preparing this month's production of Inside. With MacIvor on hand as the show's director, they could just ask him.
It's not the first time Inside has been performed by students. MacIvor created the play with students in mind. It was first used as a workshop piece by the graduating class of the National Theatre School and has also been performed at the University of Victoria.
The contemporary work follows the intersecting lives of young urban dwellers, and MacIvor adapts the play for each student cast. It makes for a lot of writing, but the playwright welcomes the challenge.
"I've always believed that a play is a living thing and so, with each new version, Inside grows and discovers itself more," he says.
MacIvor is no stranger to Calgary audiences. His first professional acting job was playing Tom in a late 1980s Theatre Calgary production of The Glass Menagerie. More recently, he appeared at the 2013 High Performance Rodeo with his solo show, This Is What Happens Next, a co-production with Alberta Theatre Projects.
Even with his wealth of professional experience, the Governor General's Award-winner enjoys his stints working with student actors.
"The students are open and eager and approach the work with freshness," MacIvor says. "It's wonderful because [they] aren't wrapped up in managing their careers yet. Their focus on the play is singular – and that's what makes theatre great."
Inside runs Nov. 24 to Dec. 5 at the U of C's Reeve Theatre. For tickets, call 403-210-7576 or go to scpa.ucalgary.ca.