FOOD | Reliably, authentically Italian.
VIBE | Airy, approachable and fuss-free.
ORDER THIS | Ricotta gnocchi with braised AAA beef and caramelized onions.
KNOW THIS | On Sundays you can have pasta for two and a half-litre of house wine for $40 from 2 p.m. until close.
AVERAGE PRICE | $20 per pizza or pasta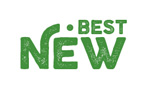 Overlooking Aspen Woods Lake, Allora is a refreshing addition to the southwest, with a modern, Instagram-able aesthetic served alongside authentic homestyle Italian fare in the former Redwater Rustic Grille space. A Vintage Group restaurant, its philosophy is defined by a simple approach to dishes, handmade from ingredients that are locally sourced or imported from Italy.
The approachable and family-friendly menu offers the expected pizzas and pastas in addition to elevated entrees such as spicy Italian risotto and a 10-ounce prime striploin with truffle butter. The allure of the roomy restaurant lies in the fact that guests can make their visit as casual or as special as they like. Stop by for a quick rugola salad with limoncello vinaigrette on a weekday. Or linger longer on the weekend and share the house-made focaccia and aged prosciutto and figs with friends while sipping one of the many cocktail creations.
Gluten-free foodies need not shy away either, as Allora has a robust menu of options safe for gluten-sensitive and celiac guests. (All the equipment used in pasta-making is thoroughly sanitized and fitted with dedicated plates when making gluten-free pasta.) The Italian essence is fully extended into the restaurant's wine cellar where most by-the-bottle offerings are regional specialties like Orvieto, Valpolicella or Barbera. The by-the-glass list leans heavily on Italy with a smattering of other international varietals to please any palate.
326 Aspen Glen Landing S.W., 403-686-6731, allorarestaurant.com