FOOD | Family-style Italian.
VIBE | Mid-century modern village kitchen.
ORDER THIS | Mozzarella, tomato and basil pizza (the litmus test for any Italian restaurant).
KNOW THIS | Annabelle's also does takeout. Grab an Aperol spritz at the bar and chat with your neighbours while you wait.
AVERAGE PRICE | $19 per pizza or pasta.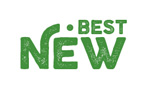 When the space that used to be Anew Table in Marda Loop came up for grabs last spring, local restaurateur Leslie Echino knew it would make an ideal home for her vision of a perfect little neighbourhood Italian restaurant. And how right she was. Since opening in August, 2019, Echino has attracted an enviable stable of bona-fide regulars that span several demographic groups: business diners, parents with young kids, stylish couples and ladies who lunch.
Perhaps it's Echino's reasonable prices (mains hover around $20, wines by the glass around $11). Perhaps it's executive chef Chris Dewling's concise, uncomplicated menu of antipasti, pizza and pasta that showcases his ability to balance traditional preparations and ingredients with fresh and new flavours and techniques. (Think ravioli with winter squash, hazelnuts, crispy sage and brown butter.) Maybe it's the small-but-mighty wine, beer and cocktail list, expertly curated by Echino to showcase the best of budget-friendly Italy. Or maybe it's the room itself. Designed by McKinley Burkart, the 40-table space is feminine without being too frou-frou and is as comfortable and welcoming as the proverbial nonna's kitchen, with its collector plates on the walls and seafoam-green accent colours.
Taken all together, the restaurant strikes the exact balance Echino (who also owns Blink Restaurant & Bar and Bar Annabelle) was going for — a neighbourhood gathering place where folks can come whether they're dressed up or down to enjoy high-quality food and drinks without breaking the bank.
3574 Garrison Gate S.W., 403-454-0268, annabelleskitchen.ca