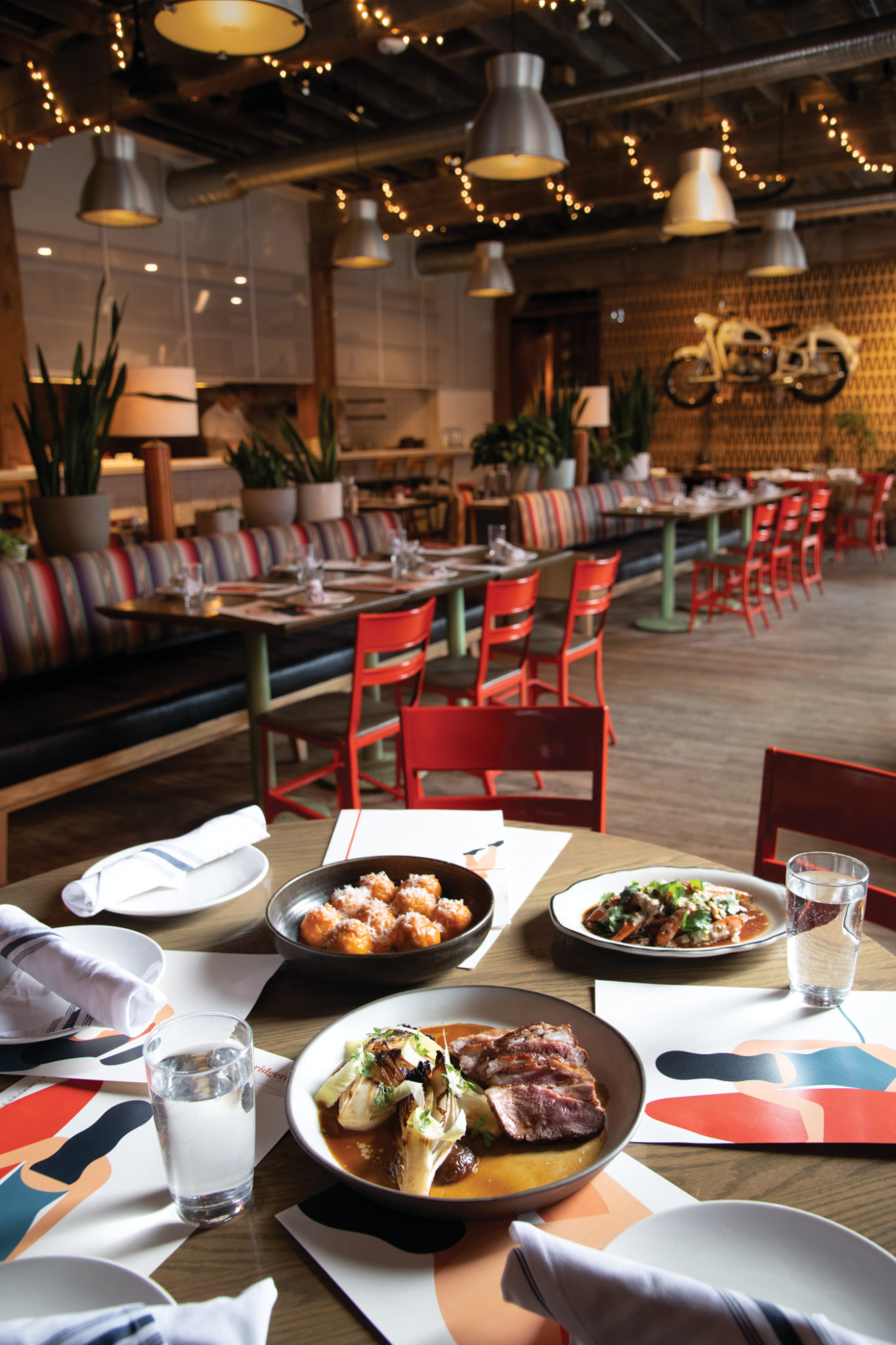 Food: Contemporary comfort food.
Vibe: Hipster rec room.
Order this: Grilled farm chicken with chicken sausage, dill gravy and fries.
Know this: The bathrooms are stocked with ultra-cool Bridgette-branded matchboxes that you'll want to take regardless of whether you smoke.
Average Price: $15 per small plate, $37 per large plate

With its exposed brick walls, mid-century shabby-chic furnishings, hipster macramé and buzzy vibe, walking into Bridgette feels a bit like arriving at the ultimate loft party. Except at this party you're eating really well. Chef JP Pedhirney and his team have mastered their kitchen's wood-burning oven and grill, turning out family-style platters built around impeccably roasted and grilled meats and deeply flavourful veg dishes drizzled with lively sauces — the roasted cauliflower, always a hit, is served with green harissa yogurt, while the humble carrot comes wood-grilled and flavour-boosted by chili dressing, spiced almonds and tahini. It's food that's comforting but still exciting, like the best marriages.
739 10 Ave. S.W., 403-700-0191 (text message only), bridgettebar.com