FOOD | Elevated steakhouse dining.
VIBE | Rat Pack swank.
ORDER THIS | 36-ounce porterhouse for two, but start with the tiny foie gras sandwich with Saskatoon-berry jam on brioche.
KNOW THIS | Enjoy live local music every Friday and Saturday in the lounge.
AVERAGE PRICE | $56 per entree.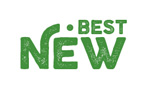 In a restaurant economy where everyone seems to be zigging, Chairman's Steakhouse is definitely a zag. Unabashedly swank, opulent and formal, this 192-seat restaurant in the southeast feels defiantly at odds with the casual dining wave that has swept much of Calgary.
Plush and luxurious chairs allow you to settle in for an evening of grown-up dining, surrounded by soft grey, gold, black and marble accents. There's also a lounge, a private dining room plus two expansive patios that are perfect for sunny evenings.
The professional wait staff is attentive without being overbearing, knowledgeable without being condescending. Yet despite all the formality, the restaurant doesn't suffer from stuffiness.
Chairman's serves the best cuts of Canadian Prime beef, with a full complement of rich sides, including pomme purée, asparagus and cauliflower au gratin. Salads include a Waldorf and a Caesar (which is in the running for best in the city), and you can top your steak with the likes of a Hennessy peppercorn jus or a foie gras-mushroom sauce. There are a variety of other signature mains like a butter-poached Sunterra pork tenderloin and plenty of hot and cold appetizers. And with an extensive wine list, plus expertly prepared classic cocktails, you certainly won't go thirsty.
Located on Mahogany Lake in Westman Village, the restaurant is the brainchild of Jay Westman, chairman and CEO of Jayman Built, in partnership with Vintage Group. While the restaurant holds obvious appeal to community residents, this is undoubtedly special-occasion, destination dining that will draw patrons from all quadrants of the city.
2251 Mahogany Blvd. S.E., 587-291-9898, chairmans.ca