FOOD | Tennessee barbecue and bourbon.
VIBE | Welcoming and lively with communal tables bathed in warm red light.
ORDER THIS | Hot chicken.
KNOW THIS | Half-price meats after 10 p.m. daily.
AVERAGE PRICE | $13 meat by the half-pound, $5 per side­.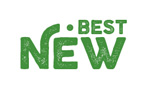 Co-owners Jared and Aja Kichula added a Tennessee twist to Calgary's barbecue scene when they opened Comery Block in July, 2019, a sister restaurant to Hayden Block in Kensington.
The differences between Comery's West-Tennessee approach and Hayden Block's take on Texas barbecue lie largely in the rubs and house-made sauces, along with the wood used in the smoking. Using the harder, Ontario-sourced hickory, rather than the apple wood used at Hayden, Comery's meats benefit from a deeper smoke, infused into fall-apart-tender brisket, ribs and turkey over the course of 10 to 14 hours. The deep smoke is especially notable in Comery's tender pork dishes and in its Nashville hot chicken. Sides include southern favourites such as grits, collard greens and yam casserole.
While whiskies of the world fill the drink menu, bourbon is king. It's offered neat, on the rocks or in cocktails designed to make the spirit more approachable for the uninitiated.
Inspired further by Nashville nightlife, Comery Block recently announced that a music venue is taking shape in the basement to further amplify the dynamic vibe. From the corner lot on 17th Avenue S.W., which previously housed Fiore, this Calgary take on Tennessee eats offers an over-arching energy evident even from the sidewalk.
638 17 Ave. S.W., 403-453-7636, comeryblock.com