FOOD | Contemporary Canadian.
VIBE | Modern country club casual.
ORDER THIS | The fish feature is flown in direct from Iceland, from ocean to your plate in as little as 36 hours.
KNOW THIS | Sunday brunch ($49) has a buffet, omelette station and served hors d'oeuvres. Kids 12 and under eat for their age times $2.
AVERAGE PRICE | $35 per entree.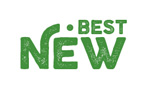 Named to pay homage to the surrounding trees and for the "first lady of the Stampede" Flores LaDue, Flores & Pine opened in the summer of 2019. The space was previously occupied by the Bears Den, which true to its name, was all dark wood panelling and very masculine in tone. While the panelling and some of the custom bronze reliefs were maintained in the redesign by Amanda Hamilton Interior Design, the space is now swathed in white and feels fresh and welcoming to everyone. Circular banquettes and tiled green accent walls add visual interest. The restaurant has also been overhauled to create private event space that is sure to be in high demand, including a banquet hall, patio and an upstairs bridal preparation suite.
The attention to detail in the design is indicative of the passion the new owners, Kristin Romeril and Mahyar Khosravi, have put into revitalizing this Bearspaw institution.
The Venus Century espresso maker is one of only 100 made by Victoria Arduino, with the first in the series owned by the Pope. The kitchen also features a first-in-Alberta Lainox Neo that allows for baking, proofing, blast chilling and shock freezing (a process that results in smaller ice crystals, which protects the consistency of the product being frozen) and more all in one Wi-Fi connected machine. But it is all in service of the overall dining experience where the great space is the backdrop to a creative and comforting seasonal menu that is sure to delight.
254028 Bearspaw Rd., 403-241-7611, floresandpine.com