FOOD | Inventive vegetarian with global influences.
VIBE | Restrained modern dining room.
ORDER THIS | Vegan Caesar salad made with whatever greens are in season.
KNOW THIS | Nearly everything on the menu can be made vegan and adjusted to accommodate allergens like gluten.
AVERAGE PRICE | $11 (small plates), $18 (large plates).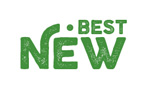 While the worker cooperative model certainly isn't a new concept, eating at a restaurant where everyone is an owner does feel novel in Calgary. None of that would matter much, though, if the food served at The Allium wasn't excellent. Thankfully, it is.
The Allium is a vegetarian restaurant that veers from using soy and other meat substitutes to focusing on dishes made from honest-to-goodness vegetables, nuts, seeds, cheeses, herbs and fine spices, sourced as locally and ethically as possible.
The menu of small and large plates span flavour profiles from around the globe, with a penchant for Mediterranean and Middle Eastern ingredients and textures, as well as French, Italian, Asian and Latin American influences. The menu changes seasonally to ensure high-quality, in-season produce, meaning dishes may be reimagined with new ingredients over the seasons. The Allium is also waste conscious and working toward becoming a zero-waste restaurant.
The small dining room sports dark wood, a staff-painted mural and a variety of cascading greenery. It is humble, cosmopolitan, thoughtful and modern, which represents both the ownership's principles and the natural elegance of the menu.
211A 12 Ave. S.W., 403-264-5416, theallium.ca