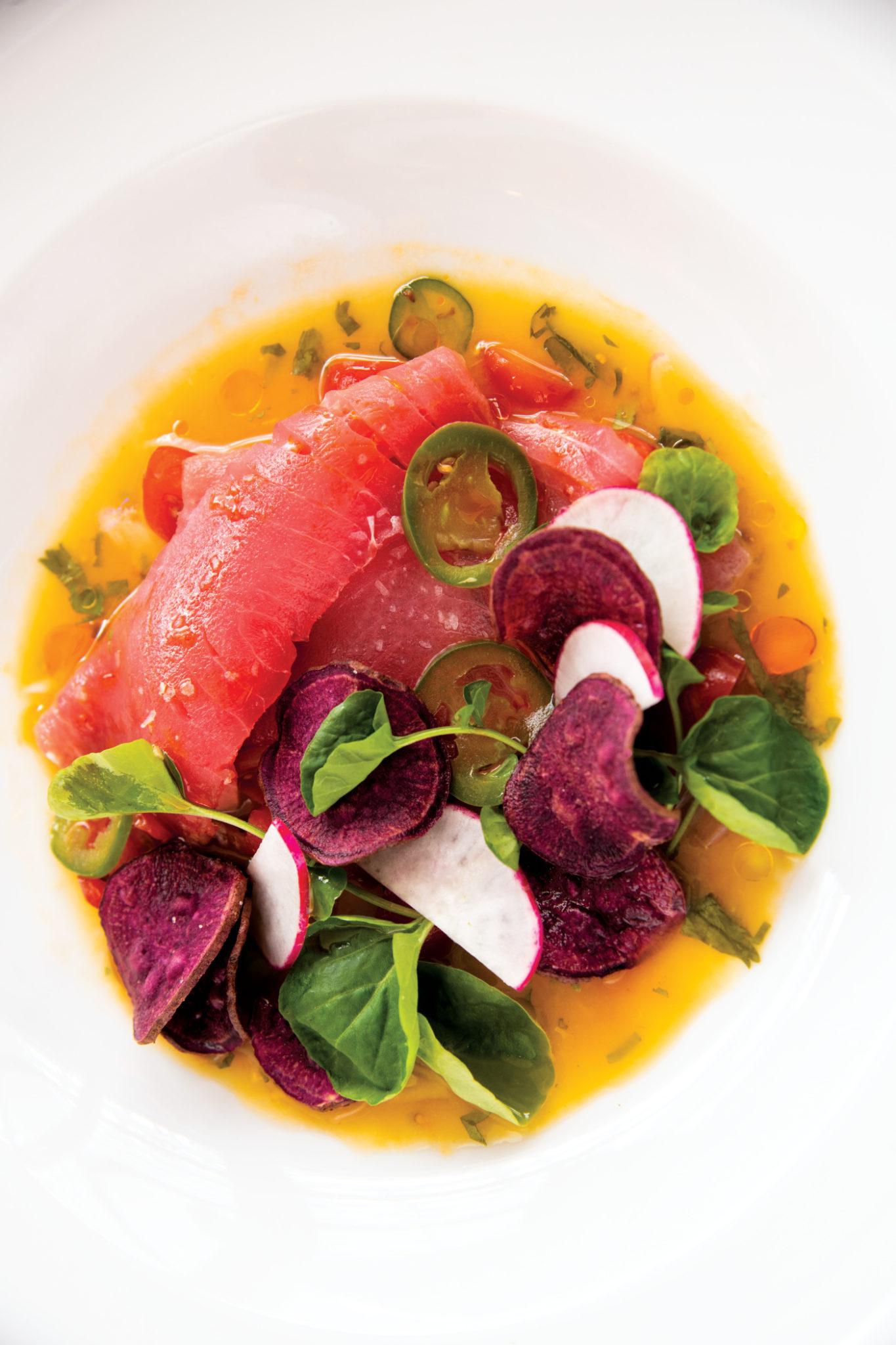 Food: Fine global fusion.
Vibe: Upscale easy-going chic.
Order this: Lamb chops with arugula and dijon pesto, mascarpone polenta, sautéed kale and sour cherry gastrique.
Know this: There's plenty of free parking and the location is more convenient than you think.
Average Price: $40 per entree

The elegant, airy and casually cool interior is a diamond in the rough — the rough being its location in the Manchester industrial area. But with plenty of free parking, a location that's easy to get to via major roads and virtually no direct competition nearby, time has shown that the unlikely choice of location works. What also works are chef and co-owner Rogelio Herrera's inspired dishes, which are as beautiful as they are flavourful. The menu is influenced by Mediterranean, Asian and Latin American flavours (Herrera grew up in Colombia) and enhanced by a commitment to using the best local and seasonal ingredients available. The experience of dining at Alloy is further enhanced by co-owner Uri Heilik's front-of-house expertise and the excellent cocktail and wine lists he curates. Taken all together, the result is a restaurant that is a paragon of reliability and excellence.
220 42 Ave. S.E., 403-287-9255, alloydining.com