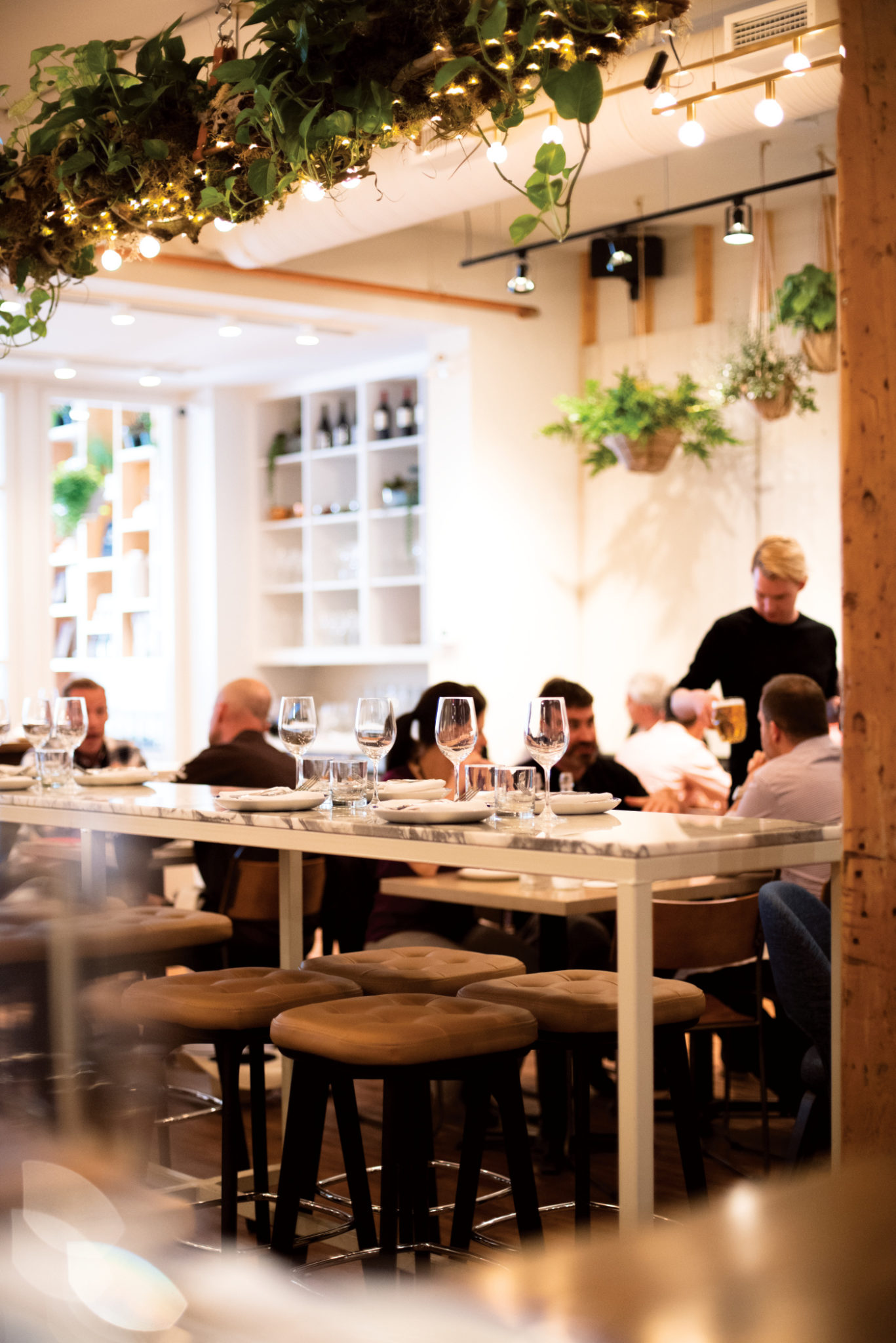 Food: Modern vegetable-centric.
Vibe: Humming with pretty people and progressive conversations.
Order this: Brussels sprouts with ponzu, bonito flakes and crispy vermicelli.
Know this: Family-style brunch is offered on weekends, and the restaurant takes reservations.
Average Price: $19 per entree.

Eating your veggies is easy at this inviting and coolly casual restaurant that coaxes serious flavour out of the lowly carrot and its ilk. While vegetables are the central focus, meatatarians ought not to fear they'll go hungry, as there is a small but mighty selection of fish, chicken and beef creations that are great on their own, or as supplemental protein for the table. Dishes are designed to be shared, family-style, and the menu features a variety of flavour profiles representing the cultural mosaic that is Canada. Though it has been open for a while now, Ten Foot Henry still feels fresh and new.
1209 1 St. S.W., 403-475-5537, tenfoothenry.com