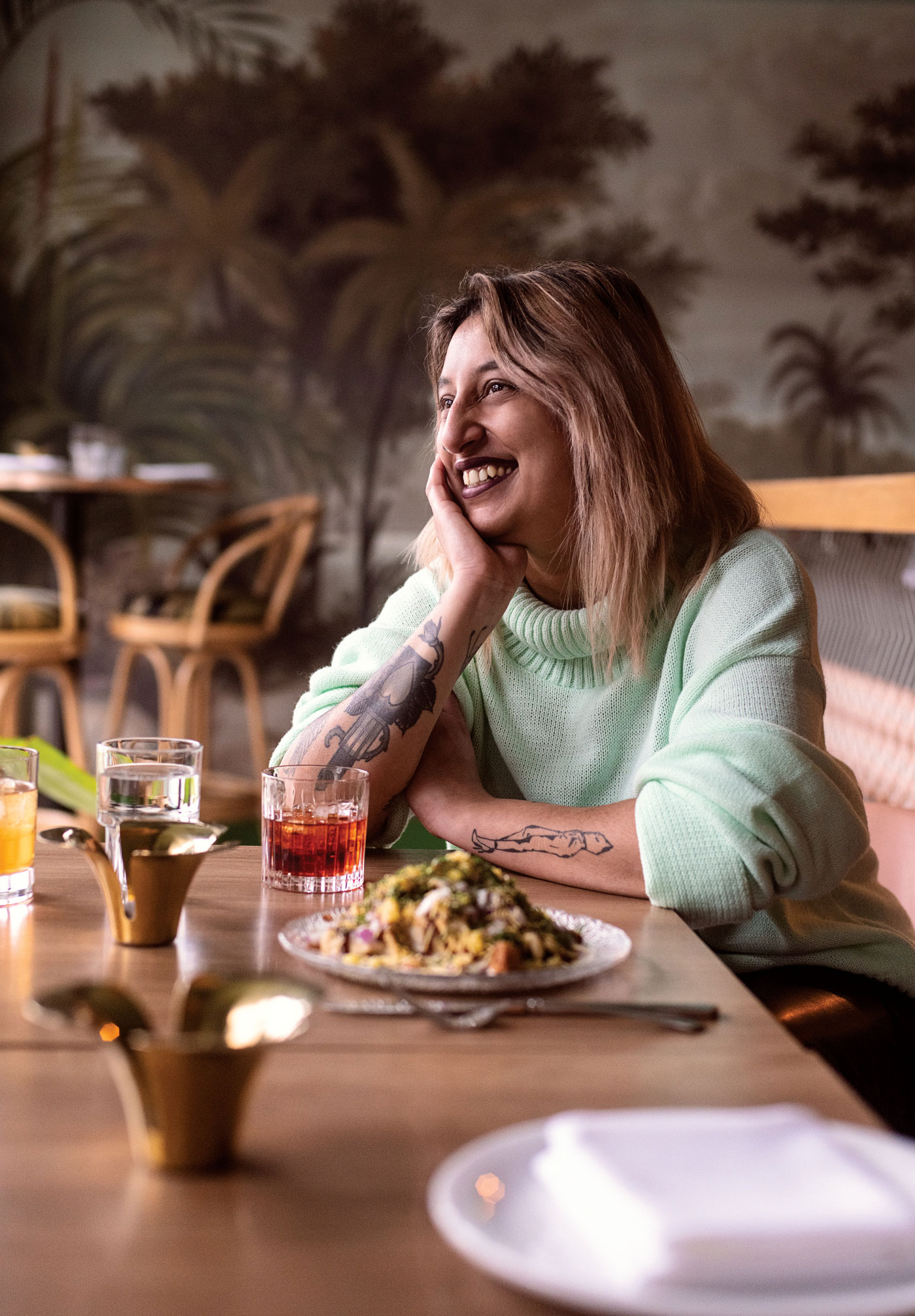 The Food Inventive contemporary updates to Indian standards.
The Vibe Posh Raj-era sporting club.
Order This The Keralan black pepper mushrooms.
Know This Whenever you see "Chettinad" on a menu, order it. The fusion of cuisines in the signature dishes of this region are lip-smackingly good.
Kolkata (formerly Calcutta) is a cosmopolitan city with a strong feminine energy, where residents pursue joyful interaction and debate with vigour at the city's many private clubs. All of these factors inform the vibe at Calgary's Calcutta Cricket Club (CCC). Tropical palm-covered walls meet pink velvet chairs and cricketers oversee the action from framed portraits on the walls. Conversations spark over crisp India Pale Ales and smooth gin cocktails. On the menu, street foods intersperse with Indo-Chinese Hakka fusion and Kolkata's famous kathi rolls as chef Amit Bangar reinvents staples for a little transcendental dining pleasure. Since the pandemic, all but the tasting menu is available to go. CCC has also maintained its relationship with the anti-hunger charity Mealshare and donated 10 per cent of proceeds at Christmas to the Calgary Food Bank.
340 17 Ave. S.W., 403-719-1555, calcuttacricketclub.com, @calcuttacricket