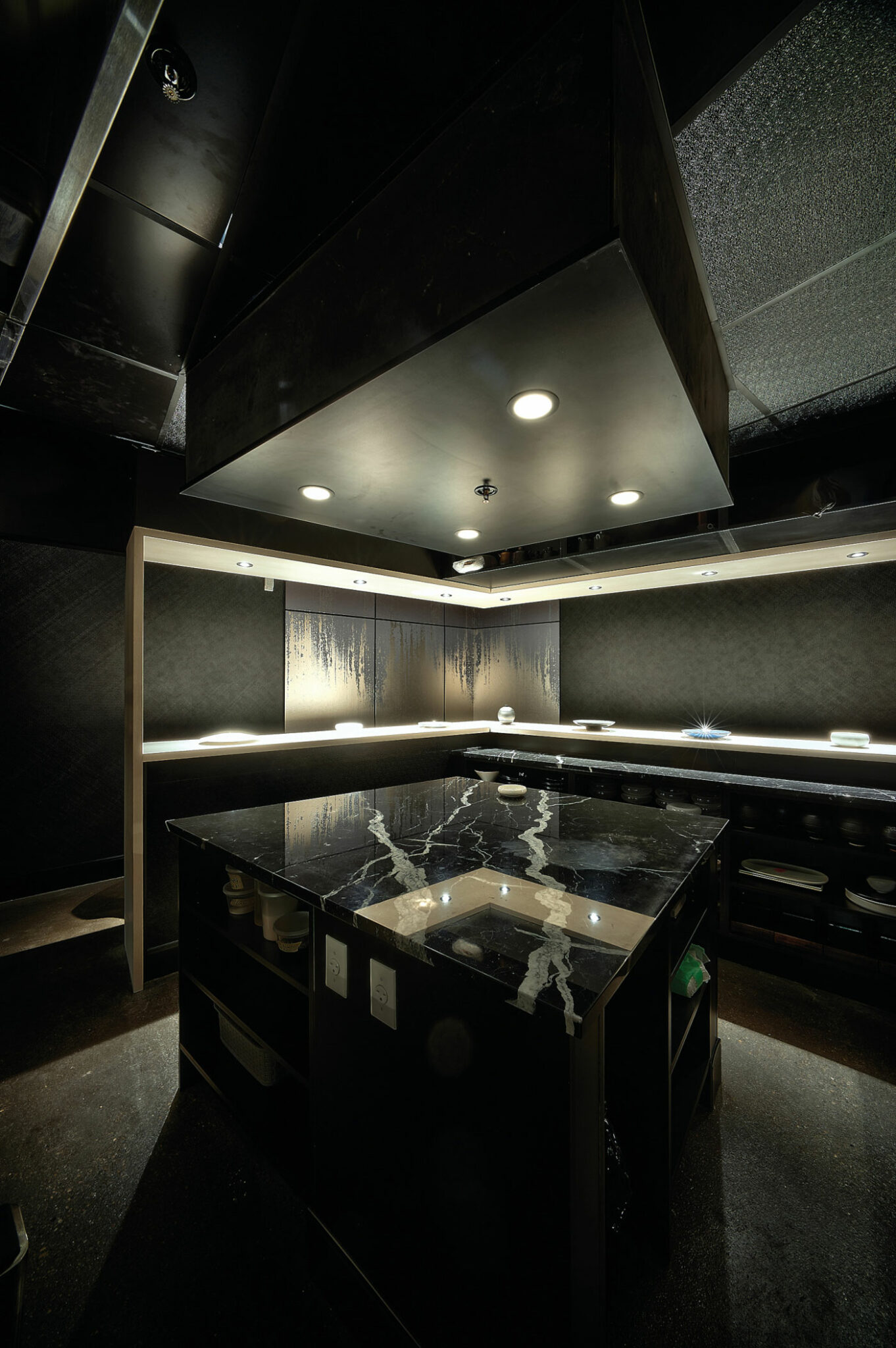 The Food Local Canadian culinary mosaic.
The Vibe Intimate, dynamic and interactive.
Order This Eight does not have an à la carte menu, just a tasting menu that changes daily.
Know This Reservations are in the form of non-refundable tickets and are released in two-month blocks that sell out quickly. No photos are permitted.
If you are lucky enough to secure a reservation at Eight you will be one of only eight guests seated at an intimate, theatre-style chef's table overlooking the kitchen as chef/owner Darren MacLean and chef de cuisine Mitsuru Hara craft your multi-course meal. The restaurant is run as a three-times-weekly ticketed experience hosted by MacLean, and many ingredients are sourced from a farm he runs on land south of Calgary. Throughout the evening, MacLean weaves a story describing the courses drawn from the Canadian cultural and culinary mosaic, detailing the source and history of ingredients and techniques, and making Eight the delicious pinnacle of interactive farm-to-table dining in Canada, even the world.
631 Confluence Way. S.E. (within Alt Hotel), 403-457-2153, eightcdn.ca, @eight_cdn