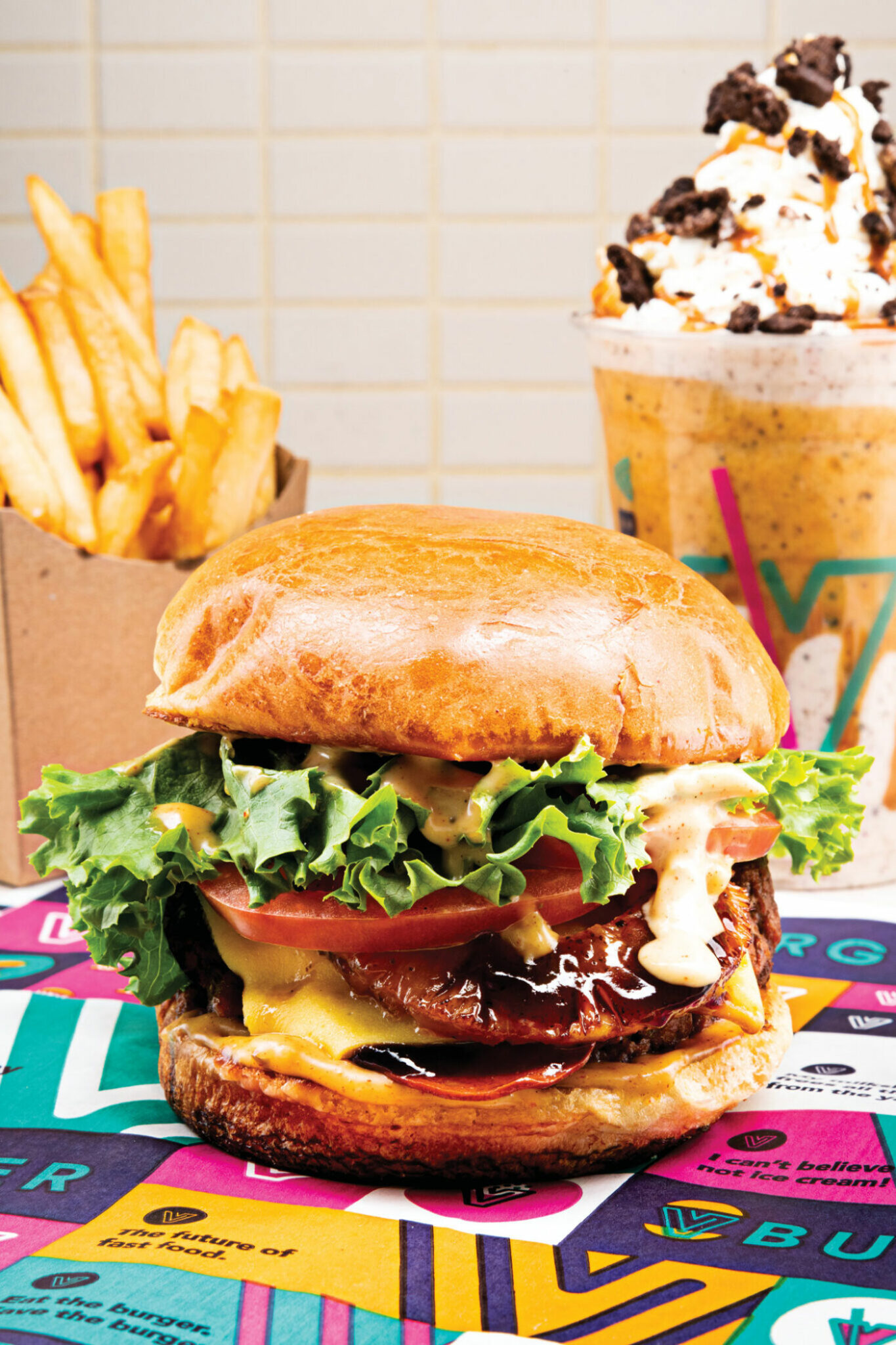 If you see yourself as a burger connoisseur, then you'll want to make a point of visiting Boogie's Burgers. Both of its locations offer all types of loaded burgers featuring classic beef, chicken and salmon, as well as veggie burgers like the "It's Not a Phase Vegan Burger." If you need a good drink to wash everything down, look at the selection of local beer or choose from the extensive milkshake menu.
A-908 Edmonton Tr. N.E., 403-230-7070; 2129 33 Ave. S.W., 403-454-2902; boogiesburgers.com, @boogiesyyc
Quality ingredients with locally sourced beef are at the heart of Lil' Empire Burger. The Empire with Cheese and spicy Korean chicken burgers will set a new bar for your burger standards, while accompaniments like the dirty fries topped with cheese sauce and hot dog "croutons" complete the experience. To balance your meal with something green, order "The Only Salad," which is literally the only salad available.
4323 1 St. S.E. (inside Annex Ale Project), 403-453-8994; 1105 1 Ave. N.E., 403-455-4007; lilempireburger.com, @lilempireburger
Ever been to a 100 per cent plant-based burger joint? Because that's what V Burger offers, and that doesn't just mean the burgers. Everything on the menu here is plant-based, including the fries, sides, burgers, chick'n bites and even the milkshakes. Eat your way through the menu and see if you can taste the difference (spoiler alert: we can't).
819 17 Ave. S.W., 587-387-7272, heyvburger.com, @heyvburger
Clive Burger offers a classic menu of double and triple burgers, house-made custard shakes and crinkle fries that is sure to please. You can customize your burger with different sauces and veggies, or add special toppings like a fried egg for a small charge.
736 17 Ave. S.W., 403-229-9224, cliveburger.com, @cliveburger
When it comes to burgers and sandwiches, Alumni has something for everyone. There's the double burger with American cheese, the hot chicken sandwich for spice fans or the newest addition to the permanent menu, the saucy meatball sub. Whatever your mood or preferences, you won't be disappointed.
725 17 Ave. S.W., 403-455-7255, alumnisandwiches.com, @alumniyyc