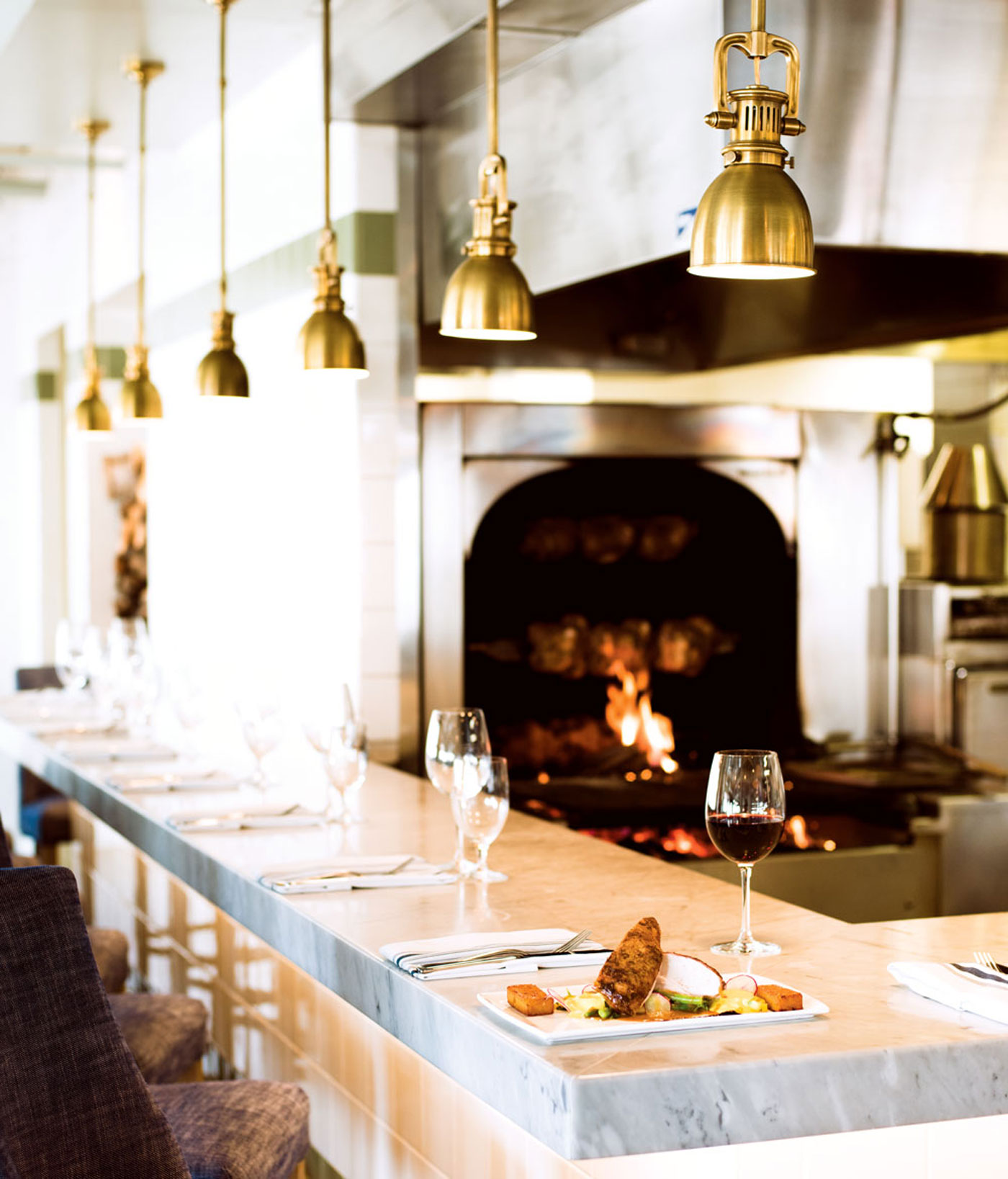 The Nash has made a name for itself with its wood-fired rotisserie meats and gourmet comfort foods. One of the coolest things about the restaurant is its space inside the refurbished National Hotel, which was vacant for years until it became The Nash's home. The result is a charming, chic and upscale space that both stands out and fits right in with the Inglewood community.
925 11 St. S.E., 403-984-3365, thenashyyc.com, @thenashyyc
Charcut was the original Calgary restaurant collab for co-chefs/owners John Jackson and Connie DeSousa, who have since expanded and opened Charbar, Chix Eggshop and Connie and John's Pizza as well. Charcut celebrated its 10-year anniversary in 2020 and continues to be one the city's premier spots for gourmet comfort food. The menu features a solid selection of veggies and pasta, but what Charcut is really known for is meat, which is enjoyed in a rustic room with reclaimed barn wood paneling and mason jar chandeliers.
101, 899 Centre St. S.W., 403-984-2180, charcut.com, @charcut
Open since 2016, Klein / Harris has been serving "coast to coast Canadiana" cuisine on Stephen Avenue for almost five years and continues to be an innovative and exciting lunch and dinner spot. The menu is split into sections such as "roots/stalks" (salads and grain-based items), "tides/currents" (seafood such as scallops and grilled humbolt squid) and "wild/farm" (proteins including candied pork belly and a sausage and bell pepper skillet).
110 8 Ave. S.W., 403-262-8100, kleinharris.com, @klnharris
Using local ingredients to create beautiful and innovative dishes that blend Asian, Indian and Mediterranean flavours, owner Uri Heilik and co-owner/chef Rogelio Herrera have moved Alloy into the upper echelon of Calgary dining. Alloy fosters a comfortable, intimate dining experience to enjoy must-try dishes like the vanilla-braised beef short rib served with parmesan cheese risotto and roasted vegetables.
220 42 Ave. S.E., 403-287-9255, alloydining.com, @alloydining
With its casual vibe and wide-ranging food and drink menu, Craft Beer Market offers an approachable yet suitably professional space for a lunchtime meeting. Both Calgary locations serve a menu of elevated pub food featuring everything from chicken sandwiches to ahi poke bowls. The massive drink menu, which is divided by types of beer, is not only a learning experience but also allows beer drinkers to explore and find the perfect drink for them.
345 10 Ave. S.W., 403-514-2337; and Southcentre Mall, 403-216-2337, craftbeermarket.ca, @craftbeermarket, @craftyycsouth