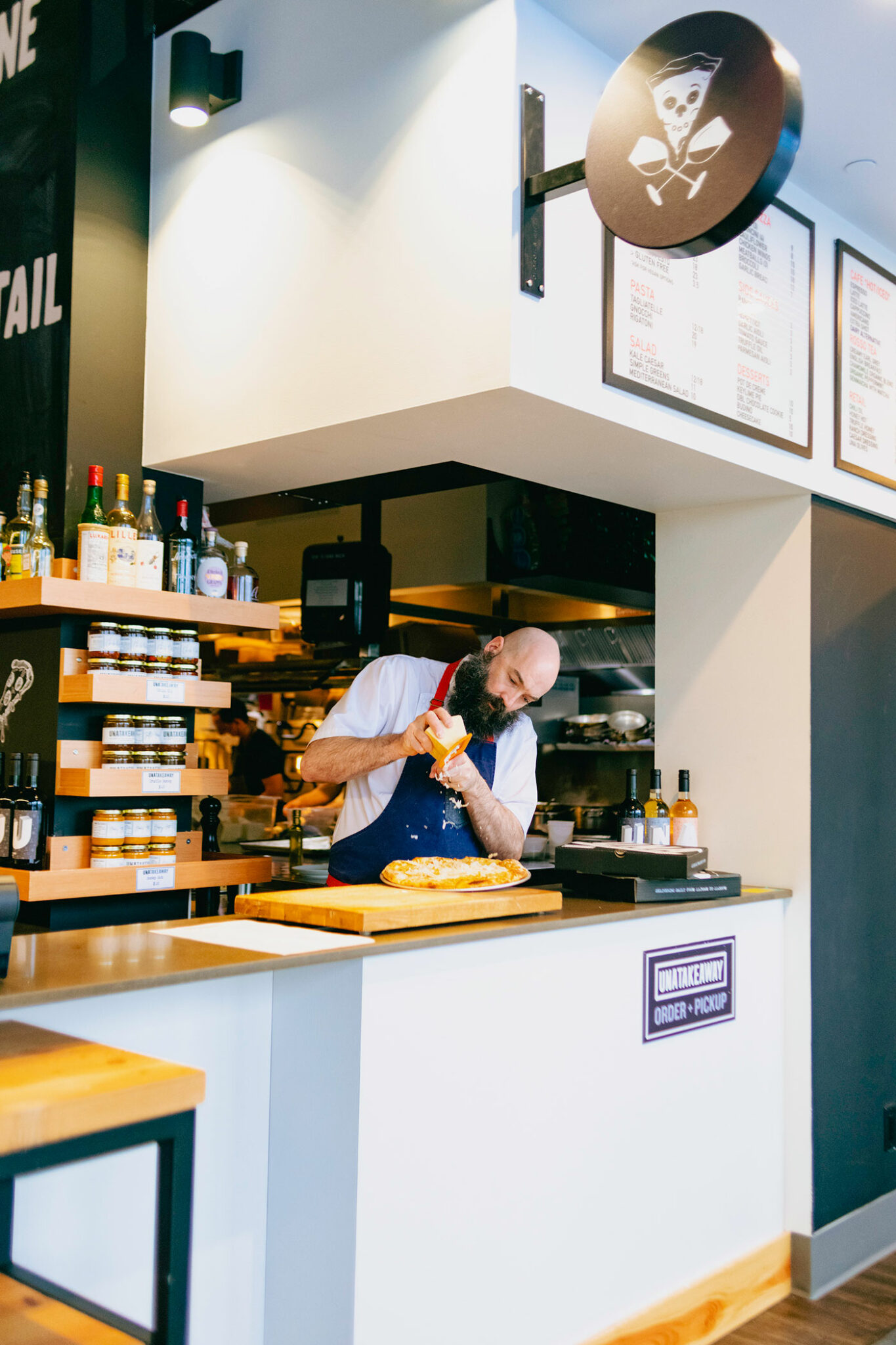 Each year, we ask our readers to weigh in on the best restaurants in Calgary with an online voting ballot. Here are the winners and runners-up for Best Chain Restaurants in Calgary
Winner
Since it opened more than a decade ago, Una Pizza + Wine on 17th Avenue S.W. has become a home-grown success. Una continues to be consistently packed with patrons enjoying delicious pizza, pasta and other dishes like the famous kale Caesar salad. So, it's no surprise, really, that other corners of the city wanted a piece. There are now four Unas: West Springs, Bridgeland and a location in Banff, along with the 17th Avenue S.W. location (six if you count Saskatoon and the Una Takeaway counter next to the original).
Three Calgary locations (plus Banff), unapizzeria.com, @unacalgary
Runners-up
With the first location opening in Calgary in 2009, OEB quickly became one of the top places for high-quality breakfast. OEB uses fresh, seasonal ingredients in all its dishes, which range from morning classics to inventive options like the French toast trifle or the nine breakfast poutines that come smothered in brown butter hollandaise.
Four Calgary locations, eatoeb.com, @oeb_breakfast
Cactus Club Cafe offers a casual fine-dining atmosphere with an emphasis on approachable fresh food and great cocktails. The menu offers something for everyone with options like a crispy tofu bowl, Szechuan chicken lettuce wraps, the spicy ahi sushi roll or the butternut squash ravioli with prawns, not to mention cocktails like the classic frozen peach bellini.
Three Calgary locations, cactusclubcafe.com, @cactusclubcafe
Kinjo's seven Calgary locations offer delicious Japanese food in a casual, comfortable environment. The menu features authentic Japanese dishes like tempura, chicken karaage and takoyaki, not to mention a huge range of sushi and sashimi offerings.
Seven Calgary locations, kinjosushiandgrill.com, @kinjo_sushi
This well-known chain offers a wide variety of tempting dishes and cocktails in an elevated atmosphere. The steak and sushi combo, Chicken Hunan Kung Pao and ahi tuna poke bowl are just some of the dishes you may want to try on your next night out. If you can, try to stop by one of the eight Calgary locations during the chain's popular happy hour.
Eight Calgary locations, earls.ca, @earlsrestaurant