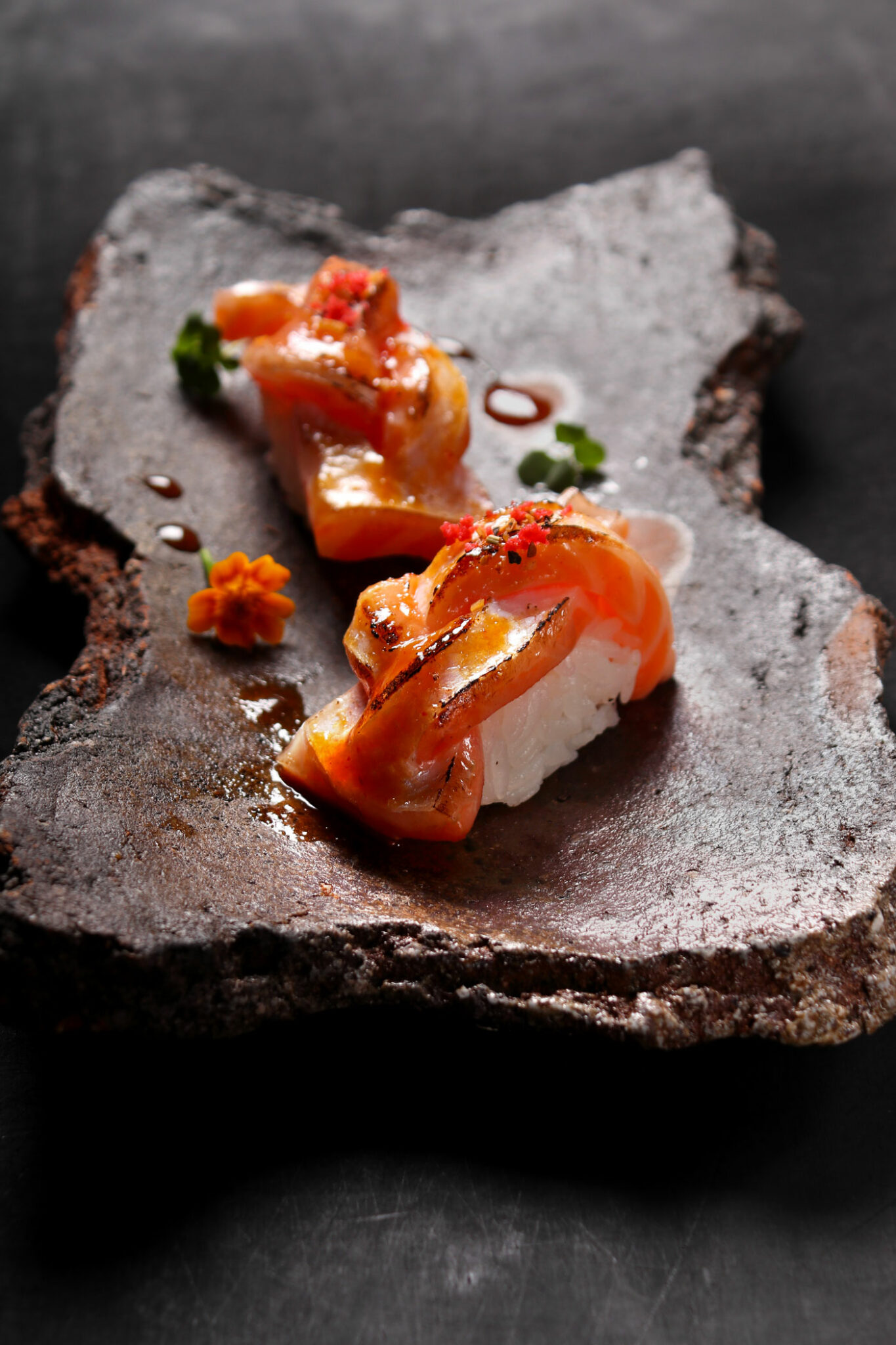 Big Catch Sushi Bar blends culture and history into the art of making sushi by preparing traditional Japanese ingredients using new techniques for an educational experience. The scallop carpaccio shooter with cold shucked Hokkaido scallop and yuzu mango vinocari is just one of many aesthetically pleasing dishes featuring a myriad of colours, textures and flavours.
8835 Macleod Tr. S.W., 403-708-5555, bigcatchcalgary.ca, @bigcatchcalgary
This hip Japanese joint serves top-notch sushi, ramen, teriyaki and more. The interior features a green garden wall and a custom painted mural that blends Japanese-style artistry with nods to the Ang family and their Calgary roots, so don't be surprised if you're snapping more than just food photos here.
111, 12100 Macleod Tr. S.E., 587-352-5595, fujiramenandsushi.com, @fujiramenandsushi
Shiki Menya is the place to be for a lively, energetic vibe and delicious ramen bowls. The popular Bridgeland spot famously serves a limited amount of its sought-after ramen to maintain the freshness of the tonkotsu. But don't worry if you miss the cut off time, because you can head right into its First Avenue Corner Store to snag a takeaway ramen kit for home.
824 1 Ave. N.E., 403-454-2722, shiki-menya.myshopify.com, @shikimenya
This contemporary Japanese restaurant by chef Darren MacLean (contender on Netflix's The Final Table) marries classical techniques like using authentic binchotan (charcoal) from Japan for grilling with creative dishes. The menu features a large selection of yakitori as well as dishes like cold shucked scallop, kamo (duck) gyoza, chicken karaage and more.
2016 4 St. S.W., 403-229-3444, shokuninyyc.ca, @shokuninyyc
This Calgary staple has grown to six locations, all of which are known for serving quality Japanese dishes in a fun, friendly atmosphere that keeps customers coming back for more. All of the locations also have a grab-and-go Kinjo Express that offers fresh food and drinks if you're looking for something quick.
Multiple locations, kinjosushiandgrill.com, @kinjo_sushi