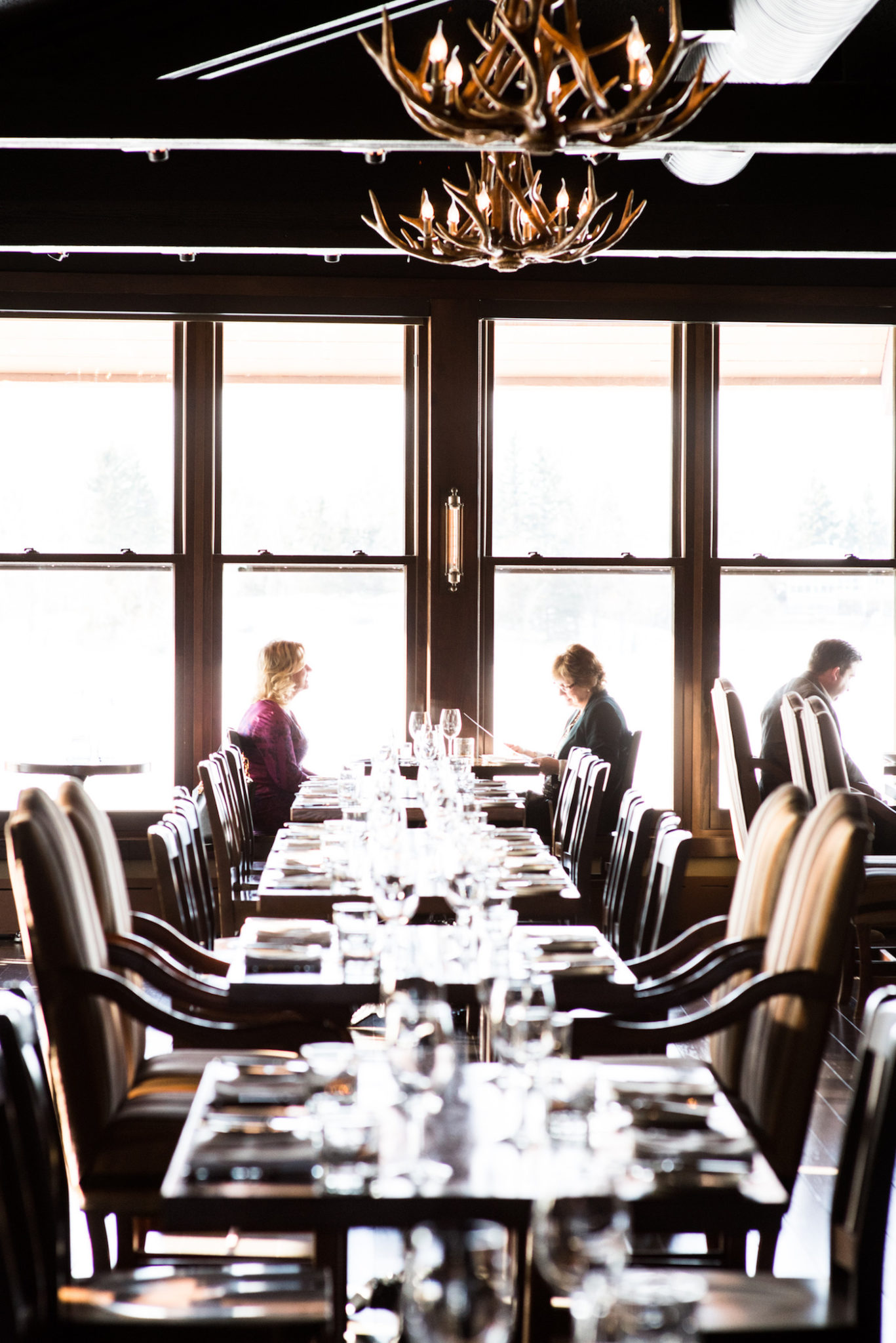 Located in one of Canada's largest urban parks, Bow Valley Ranche Restaurant's beautifully made Canadian cuisine is the perfect accompaniment to the picturesque surroundings. The menu features several nods to local and Canadian producers, from the Rangeland Farm elk tartare to the sautéed scallops and Waterford Farm prawns. The restaurant also offers brunch and afternoon tea on Saturdays and Sundays.
15979 Bow Bottom Tr. S.E., 403-476-1310, bvrrestaurant.com
It's not hard to see why this Canadian Rocky Mountain Resorts restaurant is both a popular wedding and event venue and dining destination. The combination of the lovely space with elk antler chandeliers, the Lake Bonavista views and the locally-inspired fare like grilled Angus beef ribeye makes it a perfect little escape without leaving the city.
747 Lake Bonavista Dr. S.E., 403-225-3939, lakehousecalgary.com
Re-experience Calgary's most iconic building over brunch, lunch or dinner at Sky 360 Restaurant & Lounge. Located 155 metres from the ground inside the Calgary Tower, the revolving restaurant pairs sophisticated yet approachable fare with a panoramic view of the city skyline. Try one of the restaurant entrees, which range from Kuterra salmon to beef short rib, to have your tower elevation fee waived.
101 9 Ave. S.W., 403-532-7966, sky360.ca
*Listed in alphabetical order.