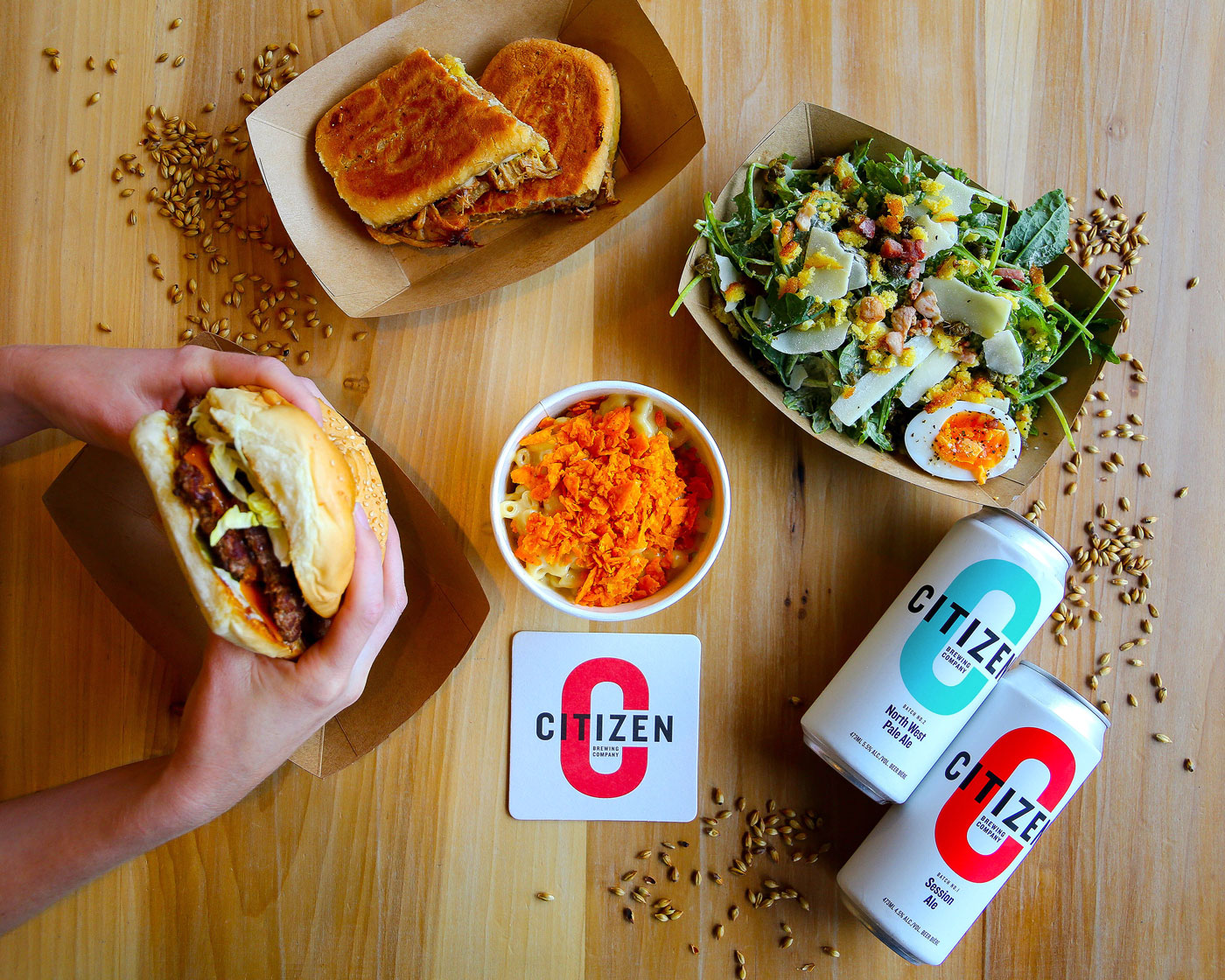 For great local beer with satisfying snacks to match, check out Citizen Brewing Company. The food menu has a top-tier burger and hot chicken sandwich, and when it comes to beer, you can't go wrong with either the Batch One session ale or Batch Two northwest pale ale. Come summer, you can sip them on the brewery's impressive 150-seat, dog-friendly patio.
227 35 Ave. N.E., 403-474-4677, citizenbrewingcompany.com, @citizenbrewingcompany
The tom yum kai and cashew stir-fry are standout dishes at White Elephant, but you can't really go wrong with anything off this authentic Thai restaurant's lunch or dinner menus. The mural of a beautiful Thai beach and the ocean makes this small dining space in Vista Heights feel welcoming and cozy.
1808 19 St. N.E., 403-457-1172, whiteelephantcuisinecalgary.com
If you're a Calgary vegan or vegetarian, you're probably familiar with Hearts Choices. Owners Nan Thammanatr and Eahly Shirly are regarded by many as pioneers of Calgary's vegan food scene, and their Thai-inspired vegan cuisine and market goods are among the best in the city. The eatery carries a wide range of amazing frozen vegan goods such as spare ribs, bac'n and Thai curries.
4127 6 St. N.E., 403-276-2163, heartschoices.com, @heartschoices
Named after the Filipino word for a cool northeast wind that occurs in the Philippines, Amihan Grill + Bakeshop opened in northeast Calgary in October 2020. Focusing on Filipino street food and barbecue, the menu features starters like fish balls and kikiam, beef and pork belly bowls, and several mouthwatering barbecued mains made with your choice of pork, chicken, beef, kingfish, prawns and more.
208, 3132 26 St. N.E., 403-455-6050, amihan.ca, @amihan_grill_bakeshop
With more than 45 years in business behind it, Atlas Pizza & Sports Bar has a long history of serving its popular pizza to Calgarians. Run by the Theodossopoulos family, Atlas serves 35 flavours of pizza thoroughly covered in golden, melted cheese, as well as ribs, top-notch steak and pasta out of its Marlborough Park location.
6060 Memorial Dr. N.E., 403-248-3344, atlaspizzasportsbar.com, @atlas_pizza_calgary