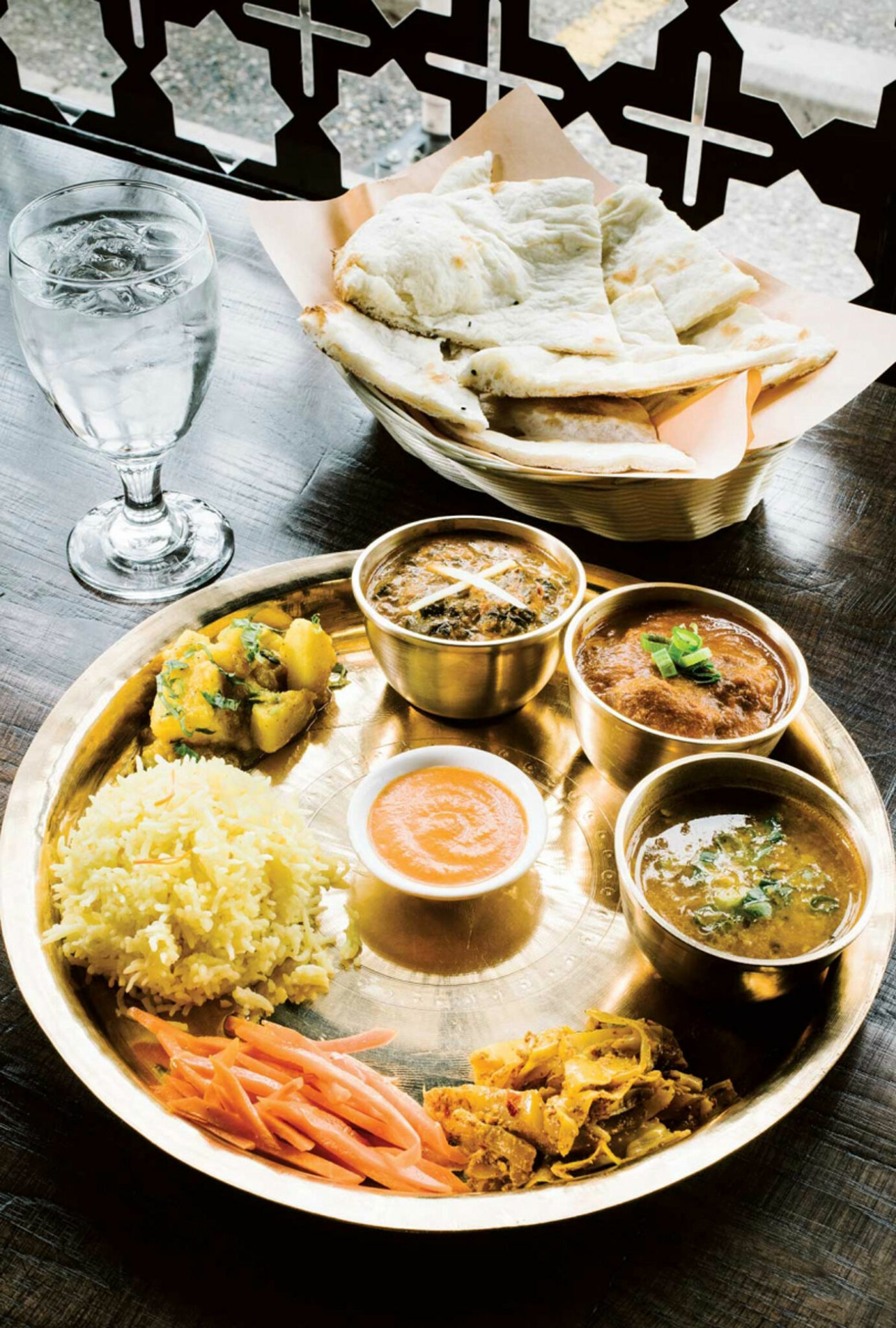 Each year, we ask our readers to weigh in on the best restaurants in Calgary with an online voting ballot. Here are the winners and runners-up for Best Restaurants in Calgary's S.W. Suburbs.
Winner
The Himalayan serves authentic Nepali cuisine that includes momos (a classic Nepali dumpling filled with pork, chicken or veggies), meats like New Zealand lamb and basa fish roasted in a clay oven and a variety of curries and stir-fried noodle dishes. The Himalayan has plenty of vegetarian options as well, making it a great option for everyone.
3218 17 Ave. S.W., 403-984-3384, himalayancuisine.ca
Runners-up
Cassis Bistro is a little piece of the South of France located in the heart of Calgary. Order one of the restaurant's signature pasta dishes or the popular steak frites featuring Alberta beef striploin, mixed salad and pommes frites. The Alberta beef cheek á la bourguignonne is another local take on a French favourite.
2505 17 Ave. S.W., 403-262-0036, thecassisbistro.ca, @cassisbistro
Mercato West delivers the ultimate Italian dining experience. Located in West Springs, the restaurant's open theatre kitchen offers guests an exciting glimpse at the care that goes into the cooking process here. The menu features Italian classics such as the Fiorentina-style steak and tagliatelle pasta paired with an ever-evolving selection of fine Italian wine.
873 85 St. S.W., 403-263-6996, mercatowest.com, @mercatowest
Una's West Springs location offers all the pizzeria's beloved favourites. Pop by with some friends or family to enjoy the restaurant's famous kale Caesar salad and thin crust pizzas like the popular 4-maggi that comes with four cheeses and smothered in Una's truffle honey.
8529 Broadcast Ave. S.W., 403-453-1183, unapizzeria.com, @unacalgary
Modern Ocean is by the team behind Modern Steak and it specializes in seafood. The restaurant serves dishes like freshly shucked oysters, grilled Spanish-style octopus with beef chorizo and a Grand Seafood Platter featuring lobster, crab, prawns, tuna tartare and more. Plus, there are some great Alberta beef steaks to pair with your seafood.
10606 Southport Rd. S.W., 403-300-1424, modernocean.ca, @modernoceanca