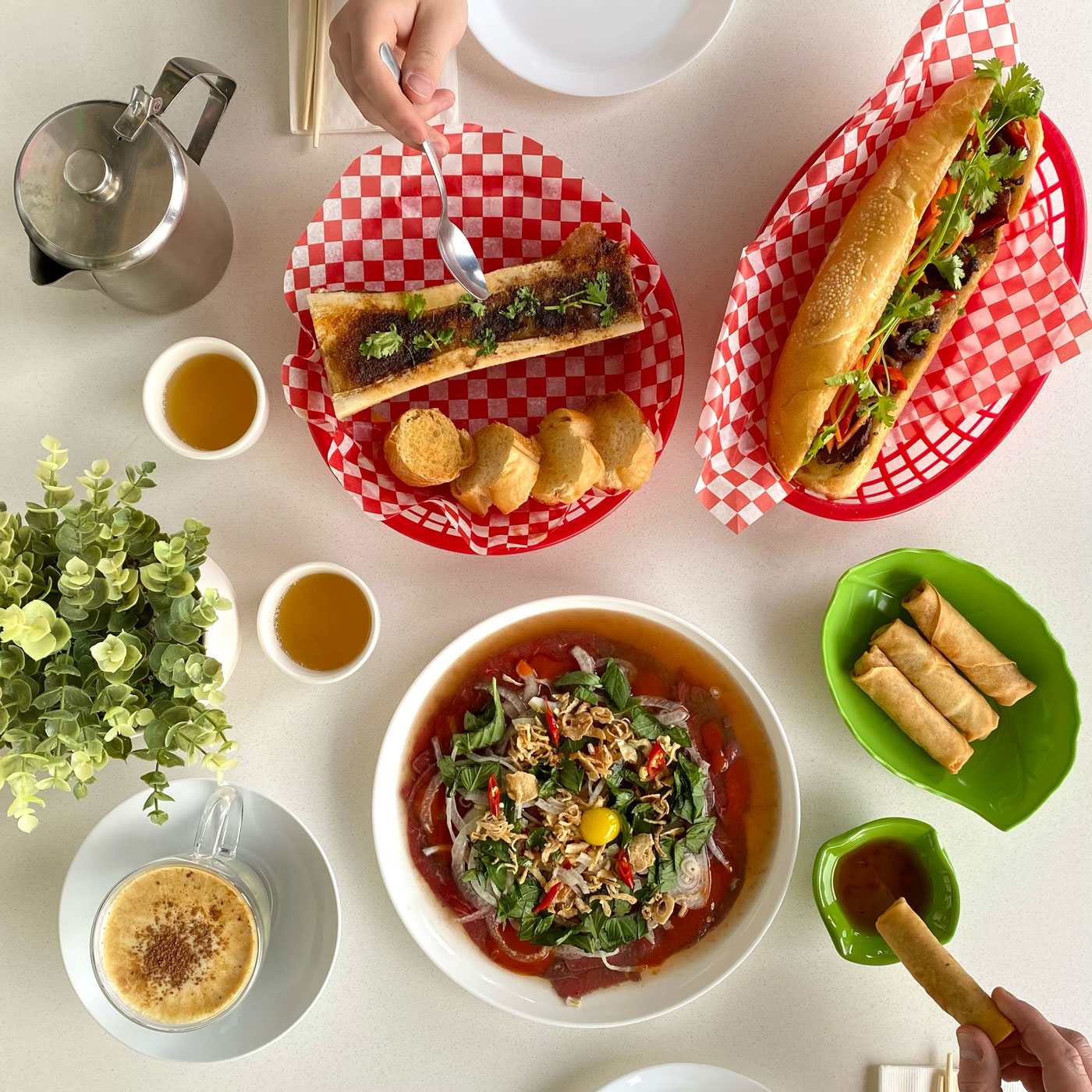 Each year, we ask our readers to weigh in on the best restaurants in Calgary with an online voting ballot. Here are the winners and runners-up for Best Vietnamese Restaurants in Calgary.
Winner
Since 2008, Calgarians have frequented this Forest Lawn restaurant for its namesake, pho, which comes in 16 tasty varieties. But its vermicelli bowls, rice dishes and sharing plates like bo tai chanh also score big. Pho Dau Bo is also the sister restaurant to Một Tô.
4909 17 Ave. S.E., 403-272-5160, phodaubovietnamese.com, @phodaubo
Runners-up
Many Calgarians have popped into the 17th Avenue location of Golden Bell for a wonton soup or a banh mi on the go. The most popular dish at any of its locations, however, is the restaurant's savoury satay peanut noodle soup, which comes with your choice of beef, chicken, pork or seafood.
Three Calgary locations, goldenbell.ca, @goldenbellrestaurant
A literal hidden gem, this Vietnamese cocktail bar is discreetly tucked away in the basement of a building in Chinatown. Once you find it, snack on shrimp crackers or beef carpaccio or dig into dishes like pineapple stir fry, pork belly skewers or banh mi, all while sipping refreshing cocktails such as Morning in Hanoi, made with coffee-infused Tito's vodka, cold brew, Kahlúa, condensed milk, coconut, banana and pineapple.
115 2 Ave. S.E. (downstairs), 403-457-7765, paperlantern.ca, @paperlanternyyc
The family behind Van Son is a fixture in the Vietnamese dining scene with more than 20 years of experience in operating Vietnamese restaurants across Saskatchewan and Alberta. At this location, you can try the weekday lunch special combo with chef's choice of vermicelli, a shrimp salad roll and drink, or opt for the featured dish, the Van Son ultimate vermicelli bowl with satay chicken, beef, grilled shrimp, spring rolls and all the fixings.
308 16 Ave. N.W., 403-276-9990, vansoncuisine.ca, @vanson16th
Every broth, sauce and marinade on the menu at both locations of this family-owned and operated restaurant is made from scratch and slow cooked from the Du-Huynh matriarch's secret recipes. Head to Oriental Phoenix for comforting and traditional recipes that highlight seafood, beef, pork and chicken with French, Chinese and Indian influences, based on the family's south Vietnamese regional roots.
104 58 Ave. S.E., 403-253-8189; and 105, 401 9 Ave. S.W., 403-262-3633, orientalphoenix.net