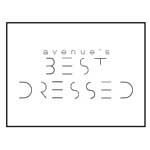 Sisters and hip-hop artists Contra and Eboshi of Cartel Madras have made a splash with not only their music but also their personal style, which has proven 
so popular, they've had several articles 
of clothing stolen at gigs and parties.
The sisters describe their look as bold and eccentric, though they also stand out from each other in certain ways. Contra describes her style as more feminine and Eboshi as more experimental and androgynous. "It's been a really interesting identity-building exercise to figure out how can we take how we feel about being Indian, about being immigrants and growing up in Canada, and then bring that forward visually. We are telling a story with how we rap, but we also try to tell a story with how we look," says Contra.
"Our music is loud, aggressive and identity driven, much like our personal styles," says Eboshi. "In the same way our musical influences are vast and varied, we pull from a large and international array of inspiration for our aesthetic choices."