The results of Avenue's Best Neighbourhoods survey are based on what the respondents say they value most in a neighbourhood. Each year we adjust the amenities and characteristics we ask about based on previous responses and available data, but try as we might, the answer to the question what makes a neighbourhood great has proven to be both subjective and personal. Although our results show the average response, in truth there seems to be very little consensus. The lowest-ranked neighbourhood this year perfectly exemplifies why.
With no public schools, no library, no grocery stores nor restaurants of any kind — indeed, no business licenses registered in the entire community — the lowest-ranked neighbourhood is so devoid of action that it doesn't even have a Walk Score or a Transit Score. In many places it doesn't even have sidewalks.
The neighbourhood is Bel-Aire and it's not only the last-placed neighbourhood this year, it was last year as well. And far from being what most Calgarians would agree is the worst, it is in fact one of the city's toniest addresses. "It's considered to be one of the most prestigious 'old money' areas in the city," says Rachelle Starnes, president and CEO of The Starnes Group of Coldwell Banker Complete Real Estate. "Many famous philanthropists call Bel-Aire their home."
Sandwiched between Elbow Drive and the Glenmore Reservoir, with Mayfair (with which it shares a community association) to the south and the Calgary Golf & Country Club to the north, Bel-Aire is at the outer reaches of what is considered "inner city."
While there are some recreational facilities and small green spaces and access to North Glenmore Park, it ranks about in the middle for these things compared to other areas of the city. However, when we talked to Bel-Aire residents, they told us one of the main attractions was that the neighbourhood doesn't have the very amenities our survey asks about, and that are the main draw for so many other areas of the city.
Bel-Aire residents are a fiercely loyal group and they pay dearly to live in the neighbourhood. In fact, it has the highest median residential tax assessment of any community in the city. At the time of writing, the lowest-priced property for sale in Bel-Aire was listed at $1,595,000. It is also a very homogenous neighbourhood, not only in the sense that it is completely residential but also that there are no multi-family homes and almost 90 per cent of the homes are owner occupied.
The neighbourhood is quiet. There is no cut-through traffic and very few cars parked on the streets. It also happens to be beautiful, featuring large lots with expensive homes that owners clearly take pride in maintaining. The Starnes Group currently shares top billing for the number of sales of homes in Bel-Aire with a value over $2 million over the last 15 years, and Starnes notes that buyers value the mature landscaping and huge yards.
Bel-Aire does rank in the top half of neighbourhoods in our measure of engagement. "The big draw is the sense of community," says Doug Lavoie, who has lived in Bel-Aire for 15 years. "It's a sort of old-style of neighbourhood. There's a sense that people are looking out for you."
It is clearly a very desirable community for those who live there — but also clearly one that is out of reach for the vast majority of Calgarians. It also isn't the kind of neighbourhood that you can build a city full of — one with nothing inside of it, but lots within reach of it.
Fortunately for Calgarians, while we rank the city's Best Neighbourhoods, what we've found over the past years is that there is a lot to offer in Calgary as a whole and that this is, overall, a great place to live. Because there is so much difference in what Calgarians are looking for in a great neighbourhood, this year we created an online tool where you can rank your own criteria and get your own Best Neighbourhoods results. Try the filter at AvenueCalgary.com/YourBestNeighbourhood.
Bel-Aire Numbers
Population (2018 Census): 376
Population Growth Rate (2015 to 2018): -0.06%
Density (people per sq. km): 1,253
Walk Score: No Data
Transit Score: No Data
Commuters Who Walk or Bike to Work: 5.94%
Dwellings that are Occupied by the Owner: 89.24%
Total Dwellings Under Construction: 1.90%
Dwellings that are Single-family Homes: 100%
Engagement Score: 76.53
Overall Score (index divided by sum of weights): 7.36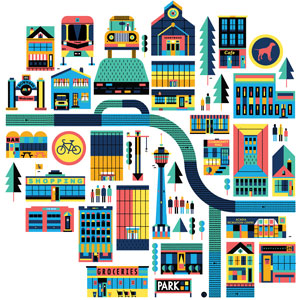 Sponsored by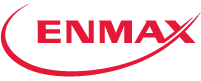 This content was produced by Avenue Magazine. The advertiser had no influence over this editorial.