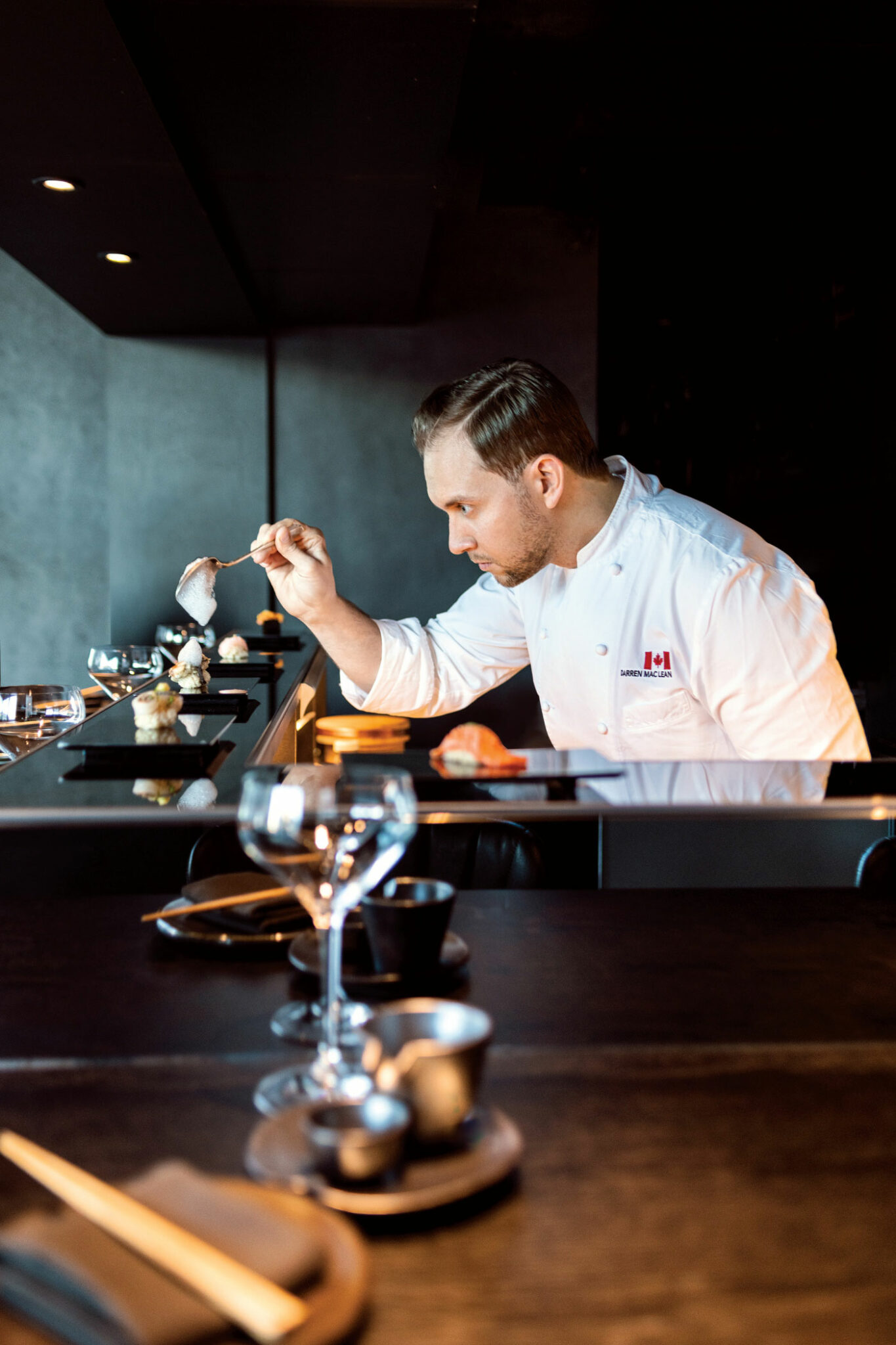 The Food Japanese-style, plant-forward cuisine (no meat is served) with incredible sushi.
The Vibe Minimalist decor inspired by Alberta's landscape.
Order This Grilled Fogo Island squid with tableside squid-gut coconut curry.
Know This Advance reservations for the omakase are required as it is limited to 16 guests per night over two ticketed seatings.
Nupo pays homage to chef/owner Darren MacLean's mother — in name (her maiden name is Nupponen) and in her love of vegan food, fish and sushi. Nupo is the first Calgary restaurant to offer a premium omakase counter sushi experience, a style of Japanese fine-dining similar to a chef's tasting menu, but on an even more intimate level. MacLean conceives the daily 17-course omakase menu in collaboration with chef Maki Kojima, the first female omakase sushi chef in Canada, who oversees the nightly execution. Sustainable sushi offerings include fish aged in house for seven days in a fish dry-aging chamber. Artisanal cocktails include "mar-tea-nis" made with Matsu Kaze teas from Calgary-based Michiko Ono, a certified tea sommelier, while the extensive sake list includes exclusives to Nupo, as well as Japanese whisky and Canadian and Old-World wines.
631 Confluence Way S.E. (Alt Hotel), 587-353-1388, nupo.ca, @nupoyyc