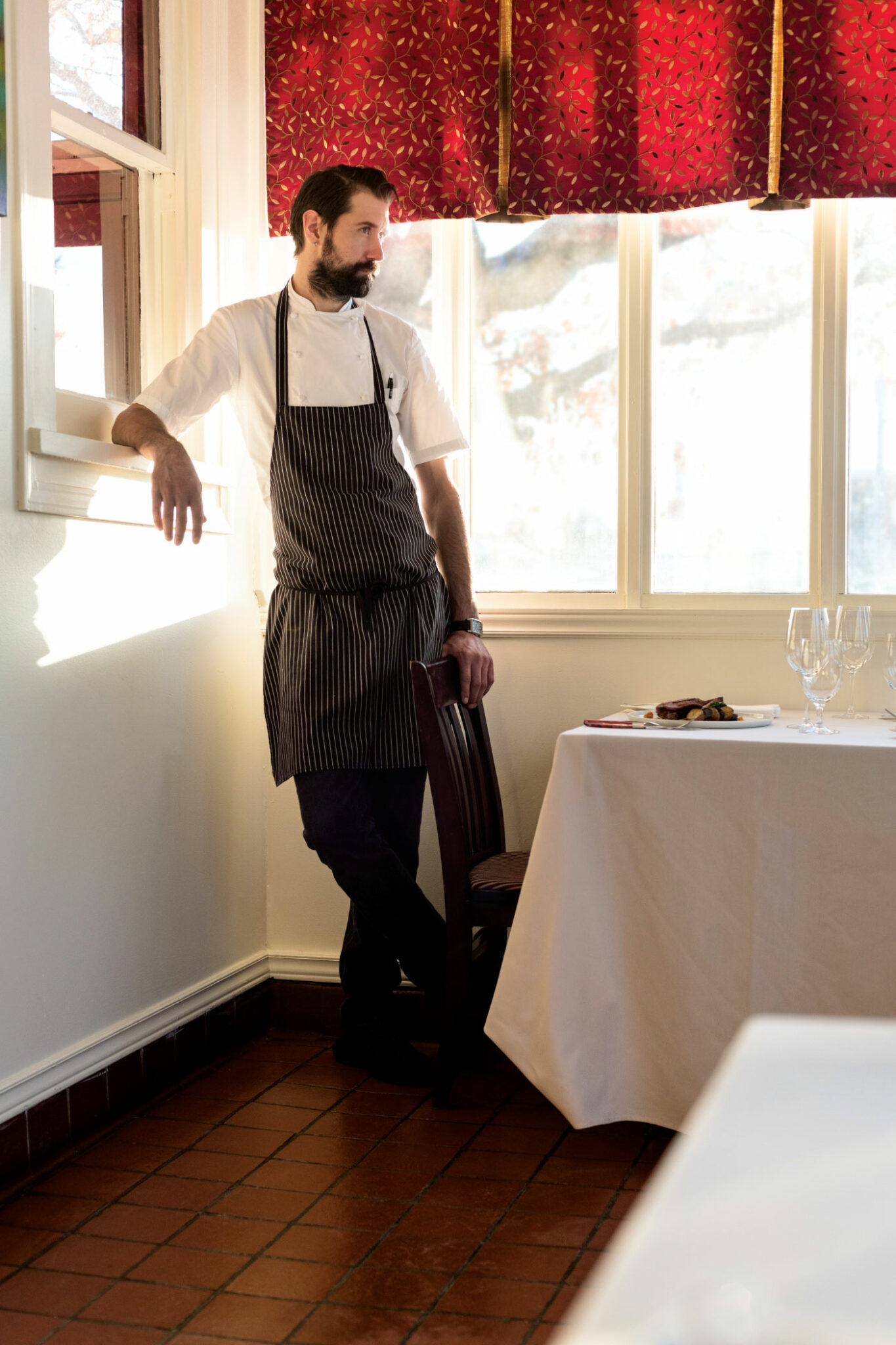 The Food Upscale garden-grown and locally sourced; now wild and foraged, too.
The Vibe Intimate and dignified, this is the place to get the deal done, whether romance or business.
Order This It's rare to find novel tastes executed in a creative contemporary fashion, so splurge for the chef's tasting menu.
Know This No matter the season, there will always be something on your plate, either fresh or preserved, from Rouge's garden.
At Rouge, there is always whimsy on the plate and now there are foraged finds there, too. Culinary director Paul Rogalski's stint on the TV series Les Stroud's Wild Harvest has resulted in a "wild to table multi-course tasting experience" incorporating his discoveries: reindeer moss gnocchi, sorrel sauce verte and Douglas fir resin caramel have all been featured. Sous chefs pluck chives from the garden. Honeybees buzz around nasturtiums that will turn into garnishes. Squash leaves coil up an old ladder, while scarlet runner beans arch over the garden walkways. And while the first lockdown saw Rouge making sandwiches and pizzas for kids' lunch programs, the second had the team serving up Rouge at home dinners to go for equally delighted diners.
1240 8 Ave. S.E., 403-531-2767, rougecalgary.com, @rougerestaurant