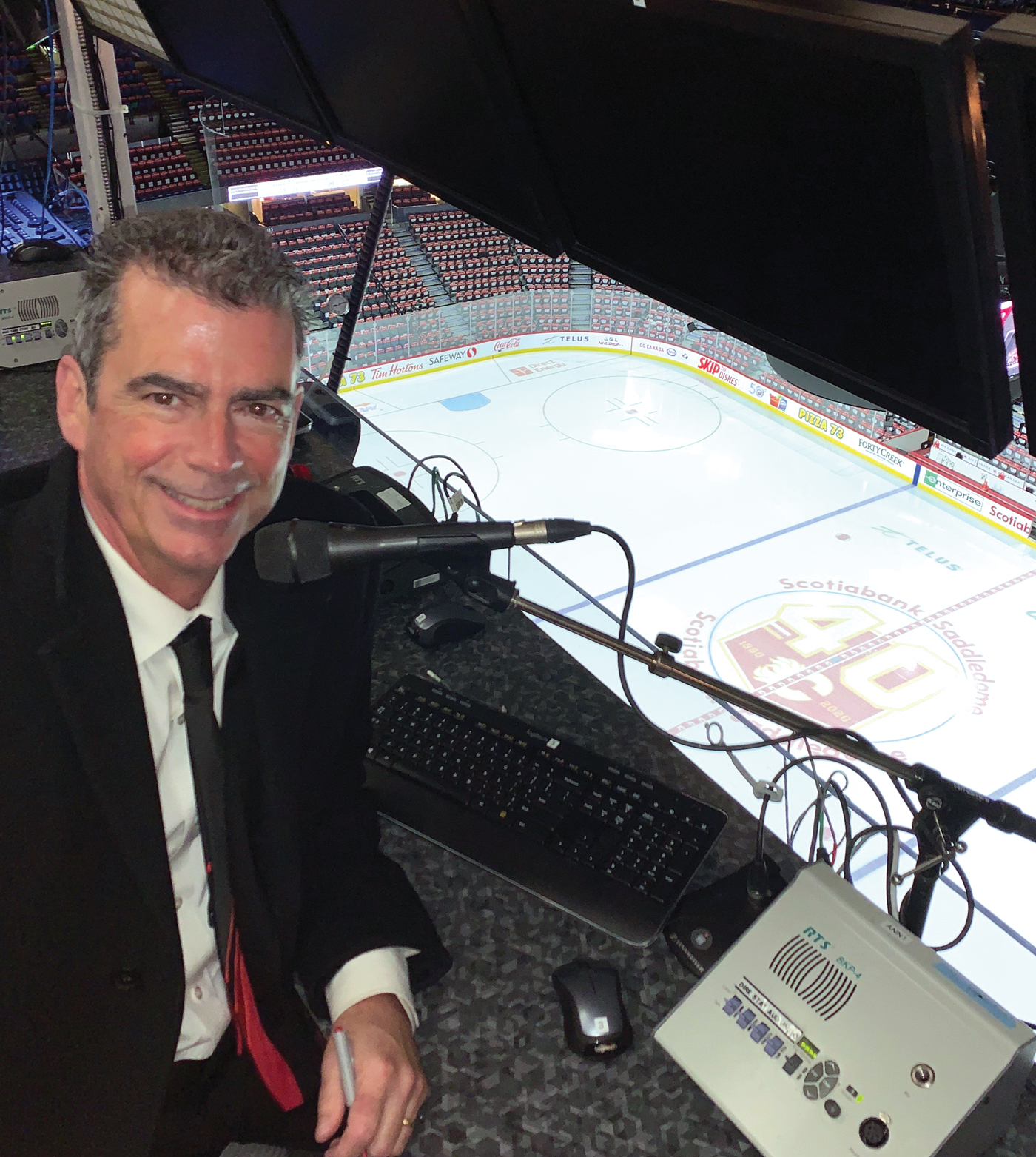 Calgary Flames arena announcer Beesley's booming baritone has become synonymous with home games at the Scotiabank Saddledome.
Debuting the same year as Jarome Iginla (a name that would become a trademark call for the announcer), Beesley has spent every season since 1996 in the booth above the Saddledome's ice, calling out goals, penalties and his now signature "Your Calgary Flames!" introduction.
"It's the same adrenaline rush," says Beesley, recalling his first game. "The endorphins kick in the minute you do the name."
Beesley — whose last-name-only moniker stems from his time on the air at CJAY 92 — is an enduring voice in Calgary broadcasting. He has worked at both JACK 96.9 and CJAY, among other stations, and teaches presentation, voicing and on-air classes at SAIT, all while moonlighting for the past 23 NHL seasons at the Saddledome.
However, it was not always clear that Beesley would be back in the booth for season number 24. Last summer, he broke his collarbone, wrist and several ribs when he fell from a stage at a Stampede charity event. The injury initially cast doubt on his ability to continue working with the Flames. But making it back for another season became a goal that helped him push through the months of recuperation. "If you don't have that drive, you'd just … sit back and watch the world go by,'" says Beesley. "I didn't want to do that."
Ultimately, Beesley says, the team left the decision of whether to return this season to him. The decision to give it another go was "the turning point" in his ongoing recovery, he says. He was back in the booth for the Flames' home opener.
With his comeback season coming to a close, the voice that has become integral to the Saddledome experience says the thrill still hasn't waned for him. "I've never worked a day in my life. Never will. It's always been fun," he says.
"You may not be a millionaire, but boy, you can have a lot of fun in this job."