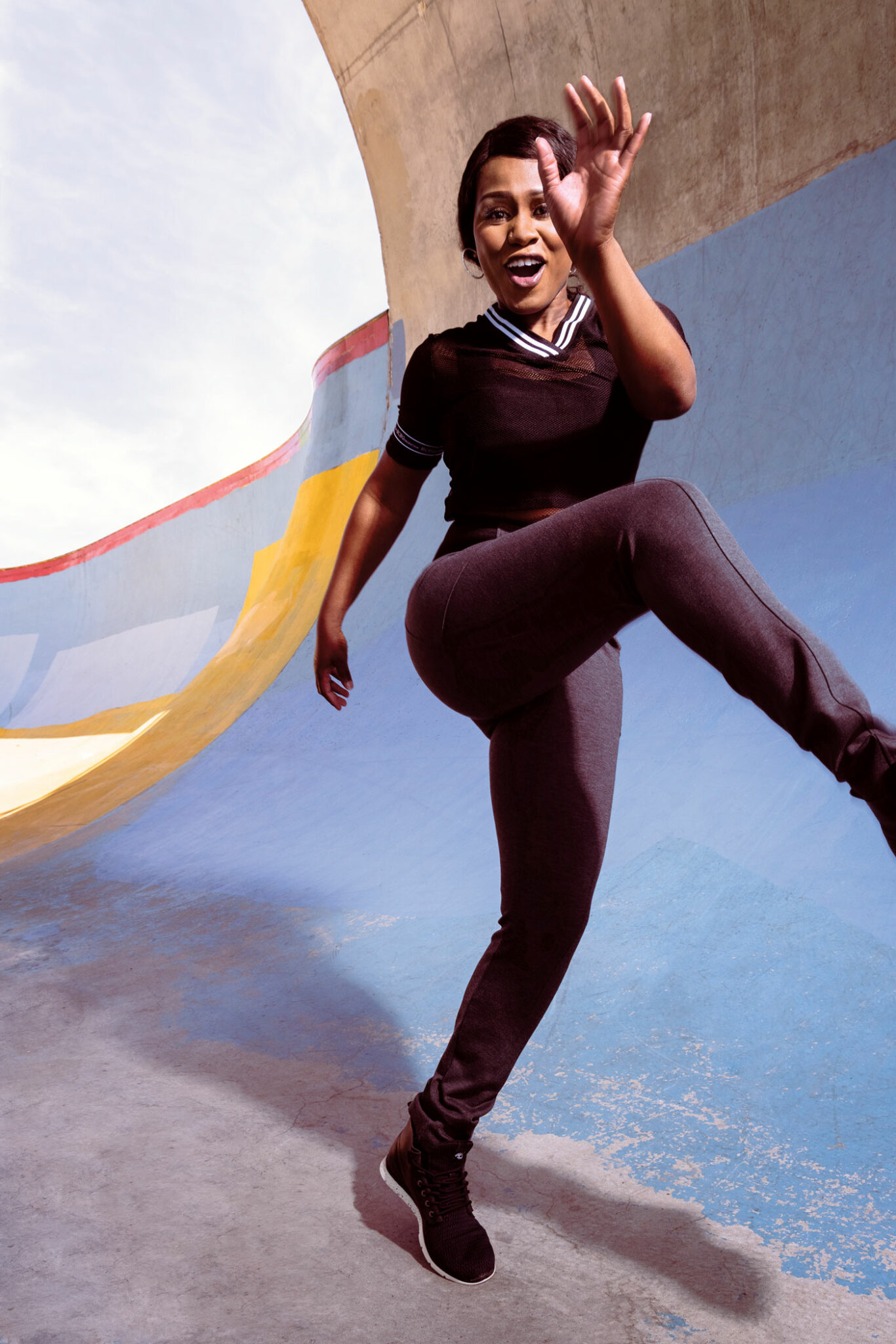 As founder and director of Woezo Africa Music & Dance Theatre Inc., Wunmi Idowu uses the performing arts to connect audiences in her North American home to the culture of her homeland.
A natural-born performer, Idowu started dancing for friends and family at the age of three, before immigrating to Canada from Nigeria in 1992. During the years when she and her two siblings were the only Black kids in their Edmonton school, the performing arts became a lifeline for Idowu, reminding her of the power of community and how art could bridge gaps between her culture and her new home when it felt like the two were worlds apart.
"That was a way for me to start combatting racism, because people got an idea of what my culture was about, in how to access music and the style of dance that I presented," she says.
Idowu performed with Edmonton's Wajjo African Drummers and Kekeli Dancers as a teen. She went on to start Woezo Africa in 2006.
Though performance is a huge part of what Woezo Africa does, the organization is so much more than a performing arts company. Idowu's mission includes cultivating a rich community of performers in Calgary by developing all kinds of artistic talents. She has spearheaded initiatives such as the Black Arts Development program on scriptwriting and acting; and Roots to Branches, a project for young people aged 12 to 22 to tell stories through animation. She also helped launch the Unganisha professional networking mixer, a space that celebrates Black entrepreneurship and culture.
Last October, Immigrant Services Calgary awarded Idowu the Immigrants of Distinction Award for Arts and Culture. She kept busy throughout the pandemic by presenting programming such as the Woezo Africa Cultural Festival.
Idowu plans to continue her twinned missions of cultivating appreciation for African performing arts and serving performers here in Calgary. "We want to continue to build on that because it's putting Calgary on the map," she says. "We want people to know that there are some amazing artists here."
[Note: An earlier version of this story incorrectly identified Woezo Africa's Roots to Branches initiative as Roots to Balances. It also stated incorrectly that Woezo Africa presented the Roots to Branches initiative digitally during the pandemic. It was the Woezo Africa Cultural Festival, not Roots to Branches that was presented digitally during the pandemic.]