Investment buyers need to make sure that the numbers work for them and should consider cap rates to compare similar properties. (And, if you're not sure what a cap rate is, consider doing some more research before putting your money down.)
Those who do have extra money to invest in real estate should think about focusing on up-and-coming communities, such as Calgary's East Village. The area is currently undergoing a major overhaul and would be a perfect spot for an investor, someone who doesn't mind living in a transitioning, construction-heavy area, or those looking to buy-to-rent out.
Deb Pedersen, director of sales for the FRAM Building Group, says the area's proximity to the core, placement along the Bow River and surrounding parks and green space make it an attractive option for buyers. "The seven parcels that are being developed are planned to be completed by 2020," she says.
Yarmoloy agrees and notes the value in the area, with its unparalleled proximity to the river and downtown. "East Village is a good place for an investor to look into because it's an up-and-coming community and places are probably going to be underestimated right now," she says.
Other transitioning communities with new developments that investors would be wise to keep in mind include Inglewood, Ramsay and Bridgeland, which are all close to downtown and have a distinct community feel.
"The down payment for an investor or flipper is 20 per cent," says Kee, who urges investment buyers to consider a mortgage with low penalties. These may come with higher interest rates, but you won't have to pay as much for selling them quickly.
Great developments for investors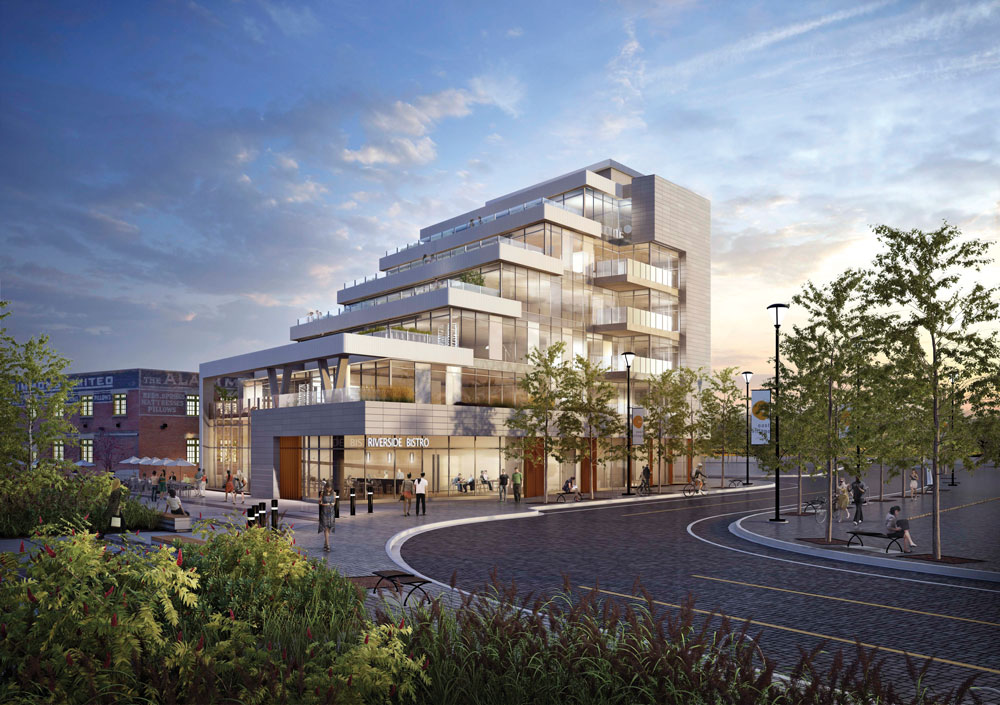 The Toronto-based partnership of FRAM+Slokker is actually developing multiple properties in the East Village, including its first building, appropriately named First, which is currently under construction with occupancy anticipated for 2015. Verve, the next tower, is in pre-construction sales. Sales on Riverhouse, a luxury boutique condo building with 12 deluxe oversized homes, is also in pre-construction sales. Units in the whole development start in the mid-$200,000s and go up from there, with units in Riverhouse starting at $1.2 million.
This building is currently under construction but is expected to be finished this year, making it the only inner-city condo building with units available for occupancy in the fall. SoBow will appeal to a range of buyers since it offers studios, one-, two- and three-bedroom units, as well as townhomes – which makes it even more enticing to investors. Units start in the low $300,000s.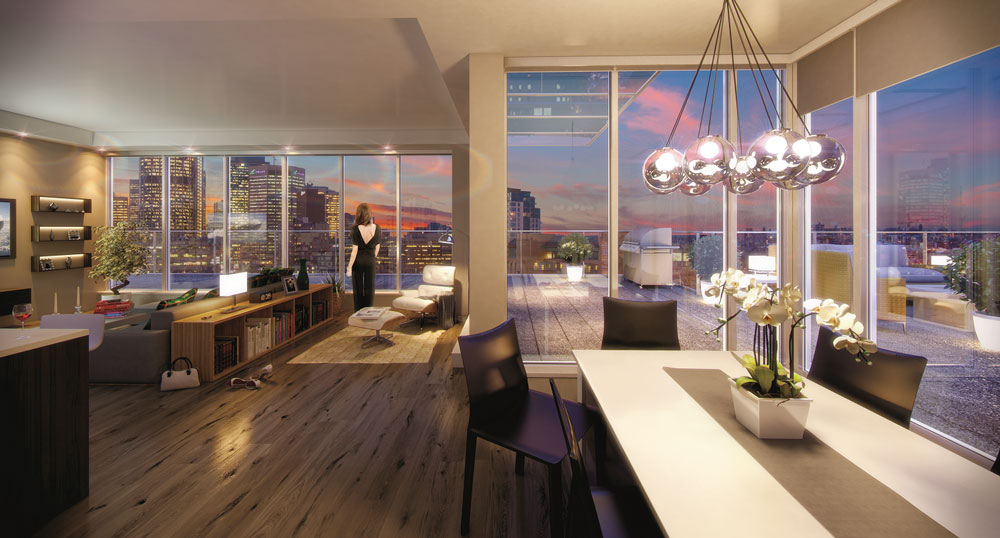 Yarmoloy recommends this Embassy Bosa three-phase riverfront development in the East Village because of its location and diverse appeal. The first building, Fuse, is currently under construction, and occupation is expected early next year. One-bedrooms start at $347,900.