Transitioning from living in a house to a condo is a big change, so the first thing to consider is: are you actually prepared to downsize and live in the confines (both physical and emotional) of a condominium?
Condo living has its perks, but homeowners need to be ready to trade the luxury of putting their barbecues wherever they want for the luxury of never having to shovel their driveway again – and possibly not being able to barbecue at all.
For this reason, Yarmoloy often recommends villa-style condos to downsizers since they are bungalows that usually come with a large principal suite, bedrooms downstairs and double attached garages.
If a more-traditional apartment-style condo is what you're in the market for, remember to ask about storage space, since it may take longer than you think to part with your many worldly possessions. Also, consider the size of your furniture, as the scale of a condo may not accommodate larger pieces.
"Consider the cost of condo fees and what they cover," urges Kee, because the fees can run high. He also advises that homeowners can avoid paying a penalty for getting out of their current mortgage and keep their existing interest rate and mortgage terms by choosing to port the mortgage over to the next property.
Another thing to keep in mind is the builder. "You want to know who the builder is, where they're from, what other projects they've built in the past and if they've had any issues," says Yarmoloy. Builders from out of province who are working on their first projects in Calgary won't necessarily be prepared for our weather considerations, for example. "These are things a good realtor should be checking for you," she adds.
Great developments for downsizers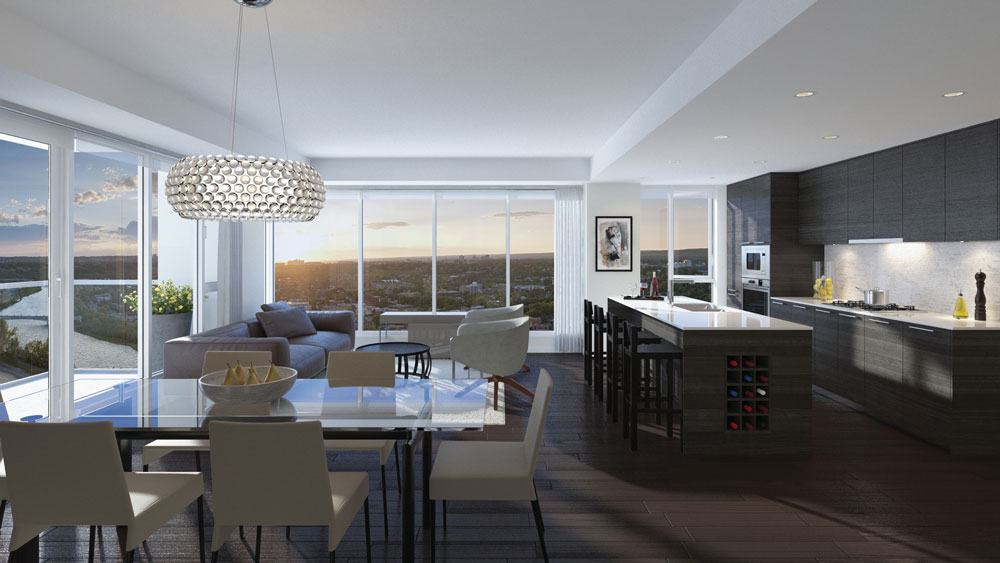 Brad Somer of Re/Max Realty Professionals recommends this new development to downsizers for its closeness to Kensington, riverfront towers with garden patios, amazing views, luxury suites and common areas. Units start at $363,900.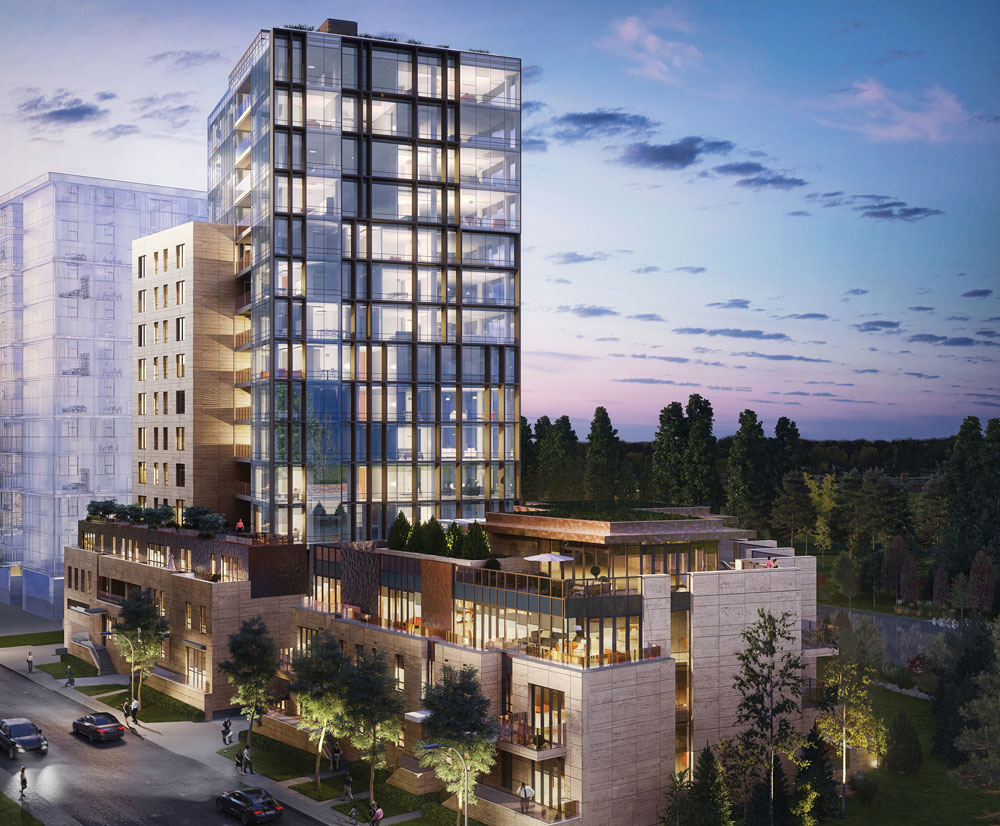 The River has been especially popular for those selling acreages who want the convenience of city life combined with amazing amenities and luxury finishes. Located in Mission, overlooking the Elbow River, this boutique development includes four townhomes (what the developer calls multi-level river homes) and 34 apartment-style condos. While both the $9-million penthouse and the one-bedroom units for $820,000 have already sold, there are still units available between $1.29 million (for 1,611 square feet, plus balcony) and $7.99 million (for a not-all-that downsized 5,148 sq. ft. of interior space). The River is one of very few developments that offers the possibility of buying extra parking and storage as well.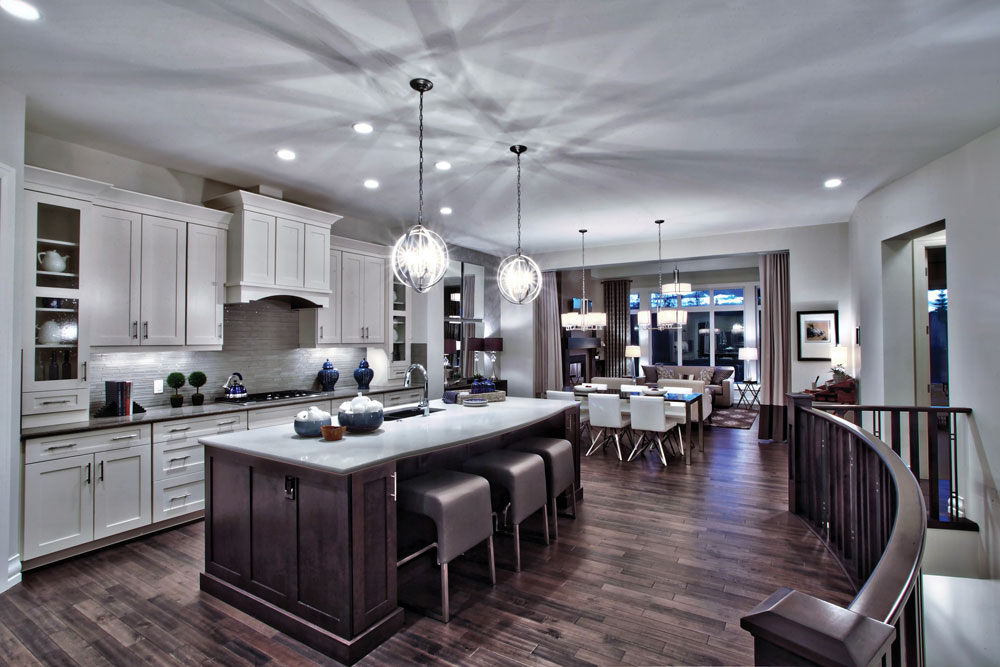 Yarmoloy recommends this development in Heritage Pointe south of Calgary to downsizers. The villa-style condos start at $800,000 and are perfect for those not willing to part with their two- or three-car garages. Essentially, these homes are double-attached villas that combine all the convenience of condo living. Heritage Pointe Properties won New Community of the Year at the 2013 SAM Awards.