This story was part of Avenue Calgary's Shopping & Style newsletter. For more inspiration from our local fashion, design and decor community, sign up here. 
The Avenue team has been trying out the video conferencing app Zoom lately. Naturally, we've been exploring the fun virtual background options to keep ourselves entertained. It occurred to us that we could share our love for the various sights in the city that we miss in the process.
Below you'll find some original Avenue photography by the magazine's staff photographer, Jared Sych, in sizes optimized for Zoom. Just right-click on them and select "Save Image As…" to download. Zoom's support platform has a lengthy tutorial on how to add them as a backdrop to your call (we usually do it from the desktop app under the setting options).
Peace Bridge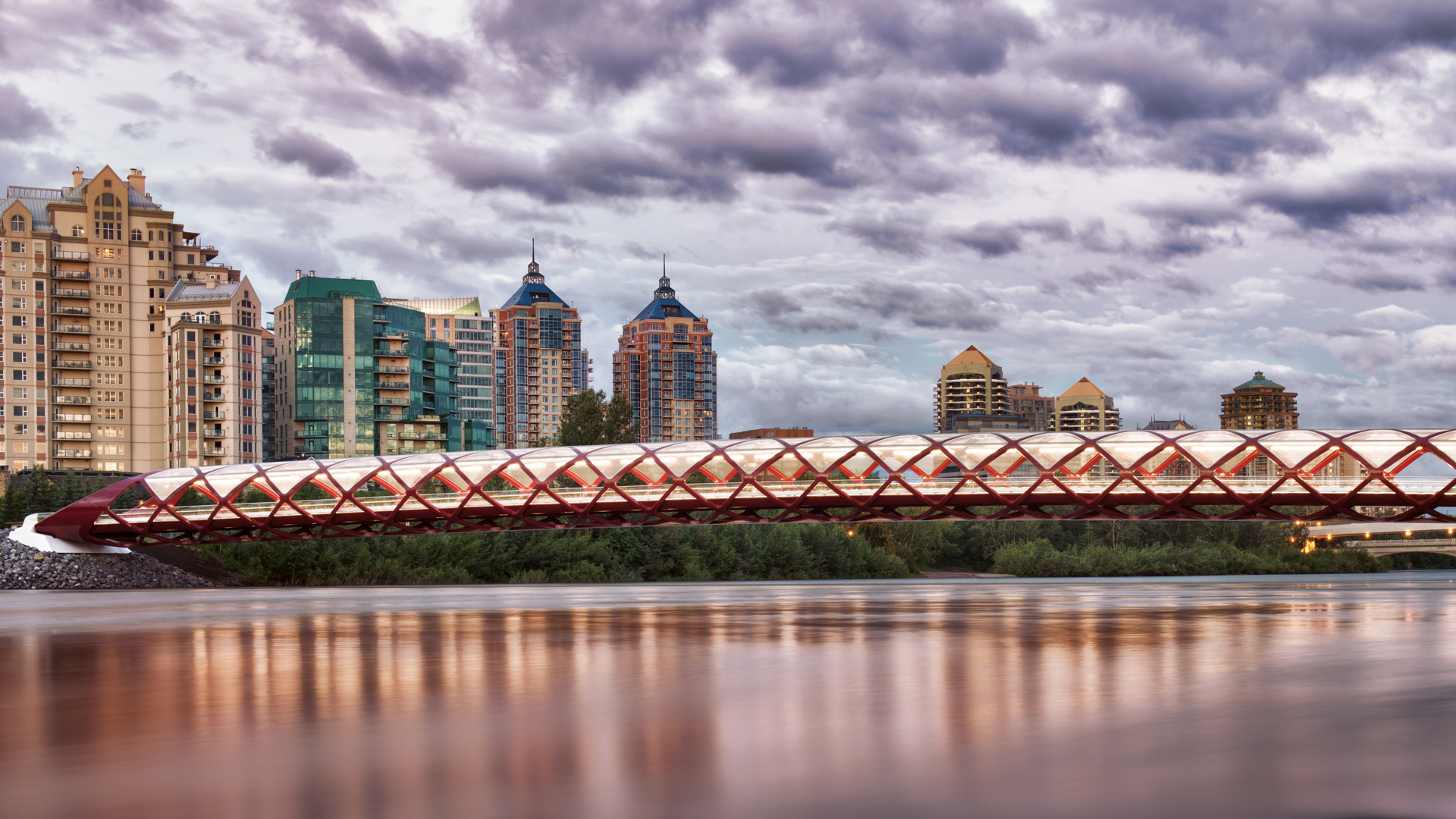 You had to have known this one would be on the list. The iconic structure completed in 2012 provides pedestrians and cyclists with a scenic crossing of the Bow River from the edge of Prince's Island Park to Sunnyside. This one adds some drama to a call, making it perfect for when you're at your wits' end with boredom.
Broken City patio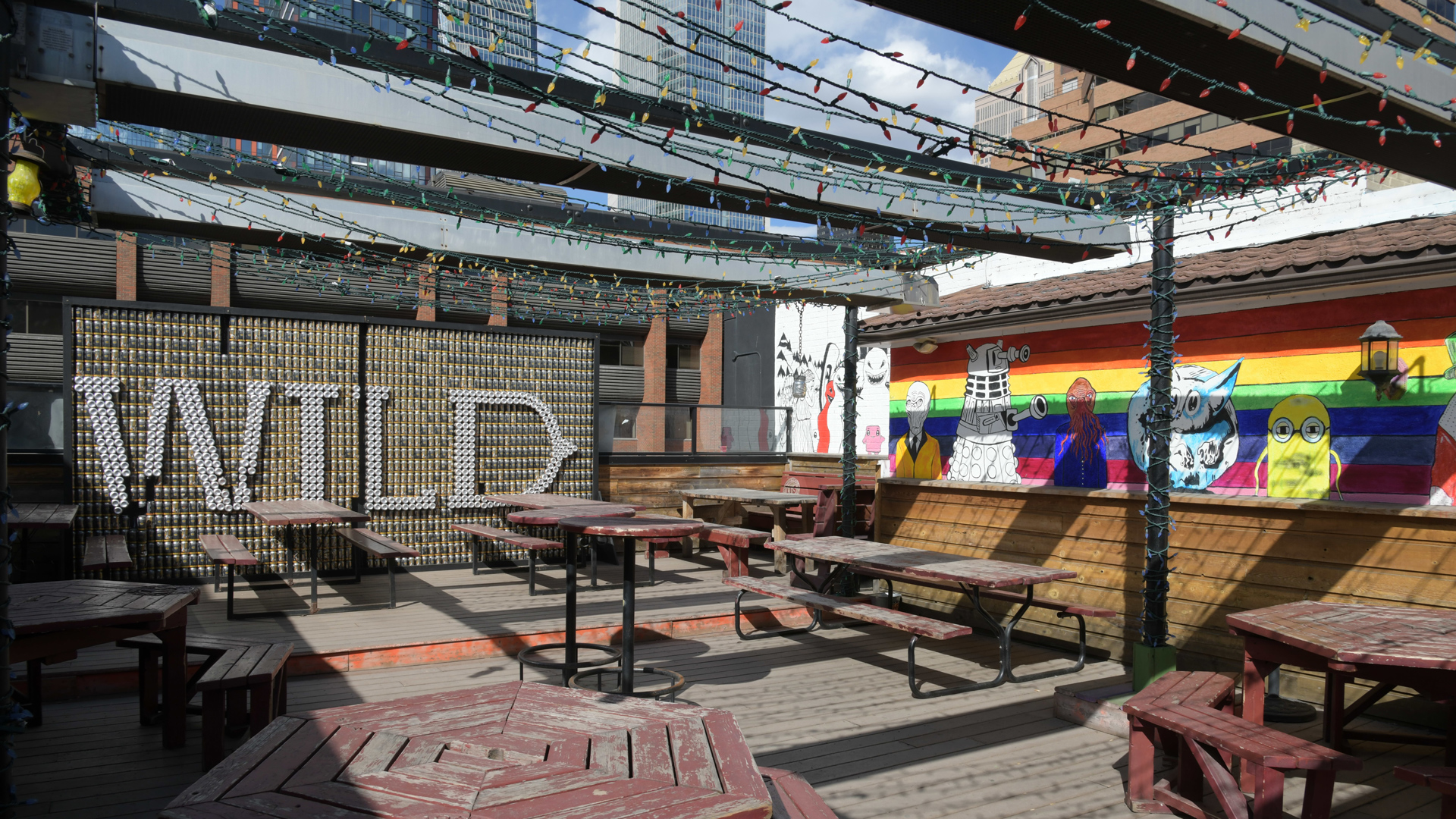 This image is ideal for virtual happy hour. Put on a playlist and sip some local beer as you and the gang pretend you're at a patio party or Sled Island gig.
Bench overlooking Britannia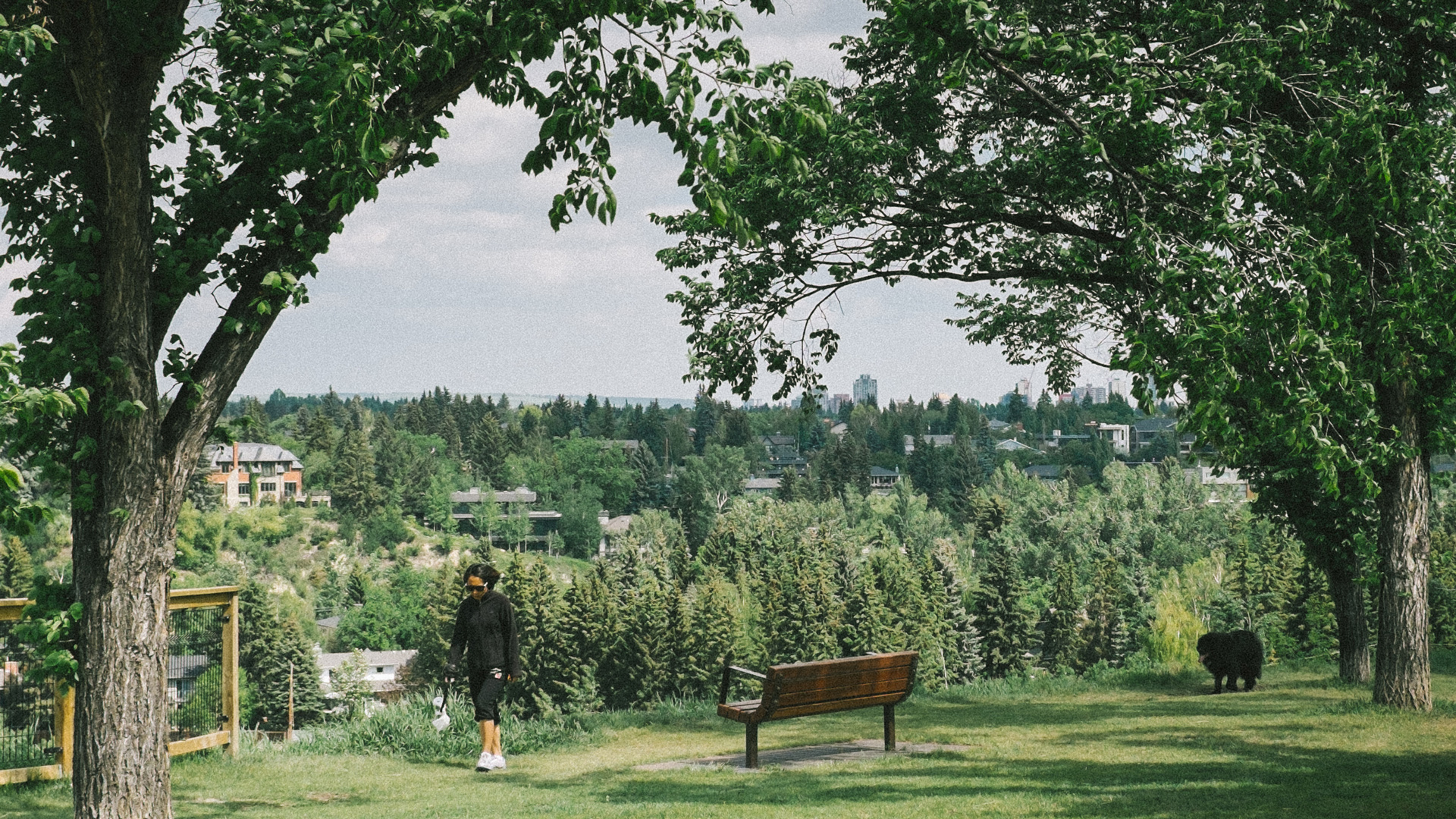 Who remembers being outside? We do! This one provides a soothing backdrop for a meeting and there's even a sweet little ball of fluff in the bottom-right corner to cheer you up.
Central Memorial Park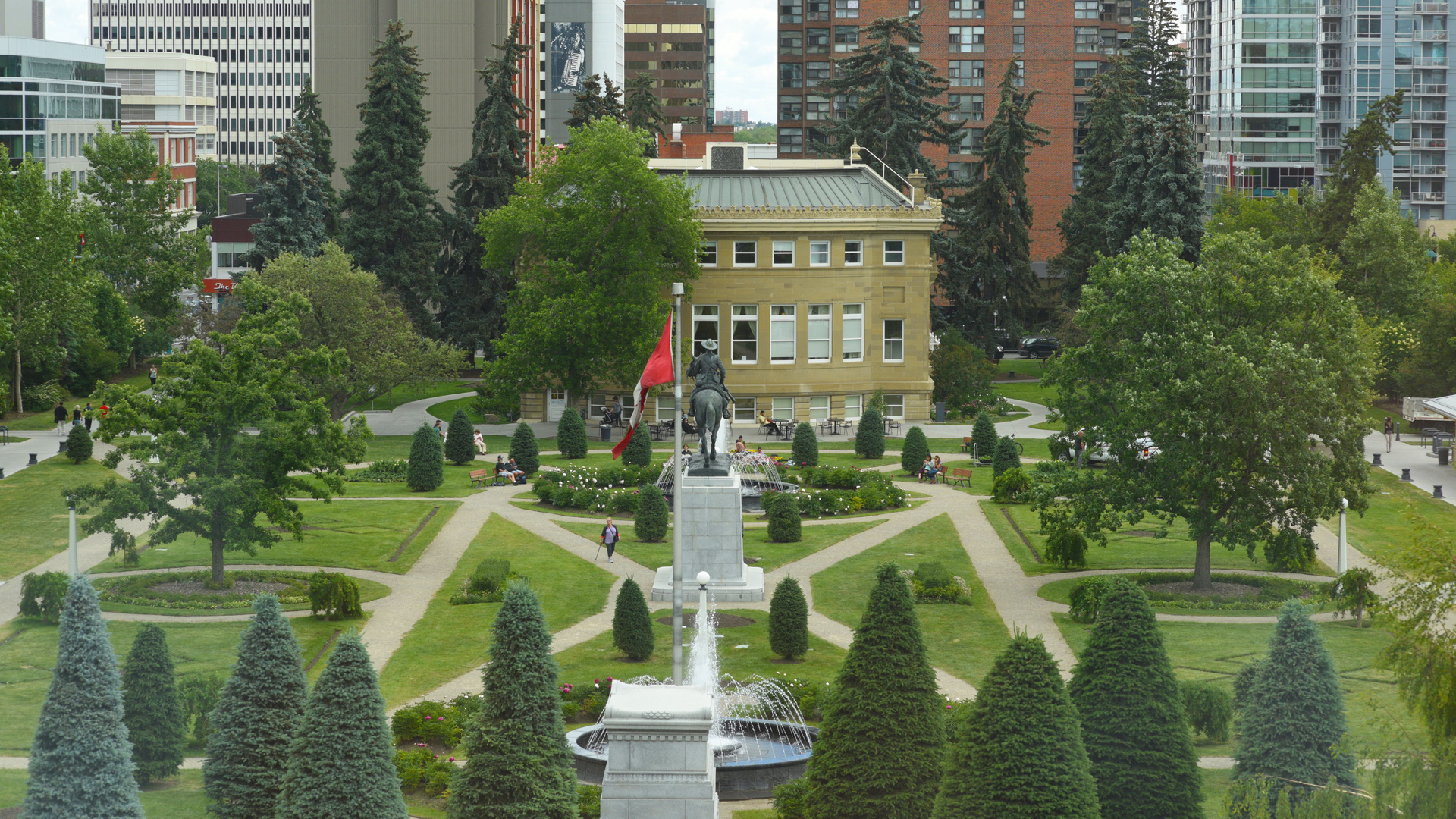 This elevated shot of Central Memorial Park shows off its cool grid pattern, the Boer War Memorial and Alberta's oldest library, 1912's Memorial Park Library. Open the blinds, lay down some snacks on a blanket and have yourself a virtual picnic.
Cityscape from St. Patrick's Island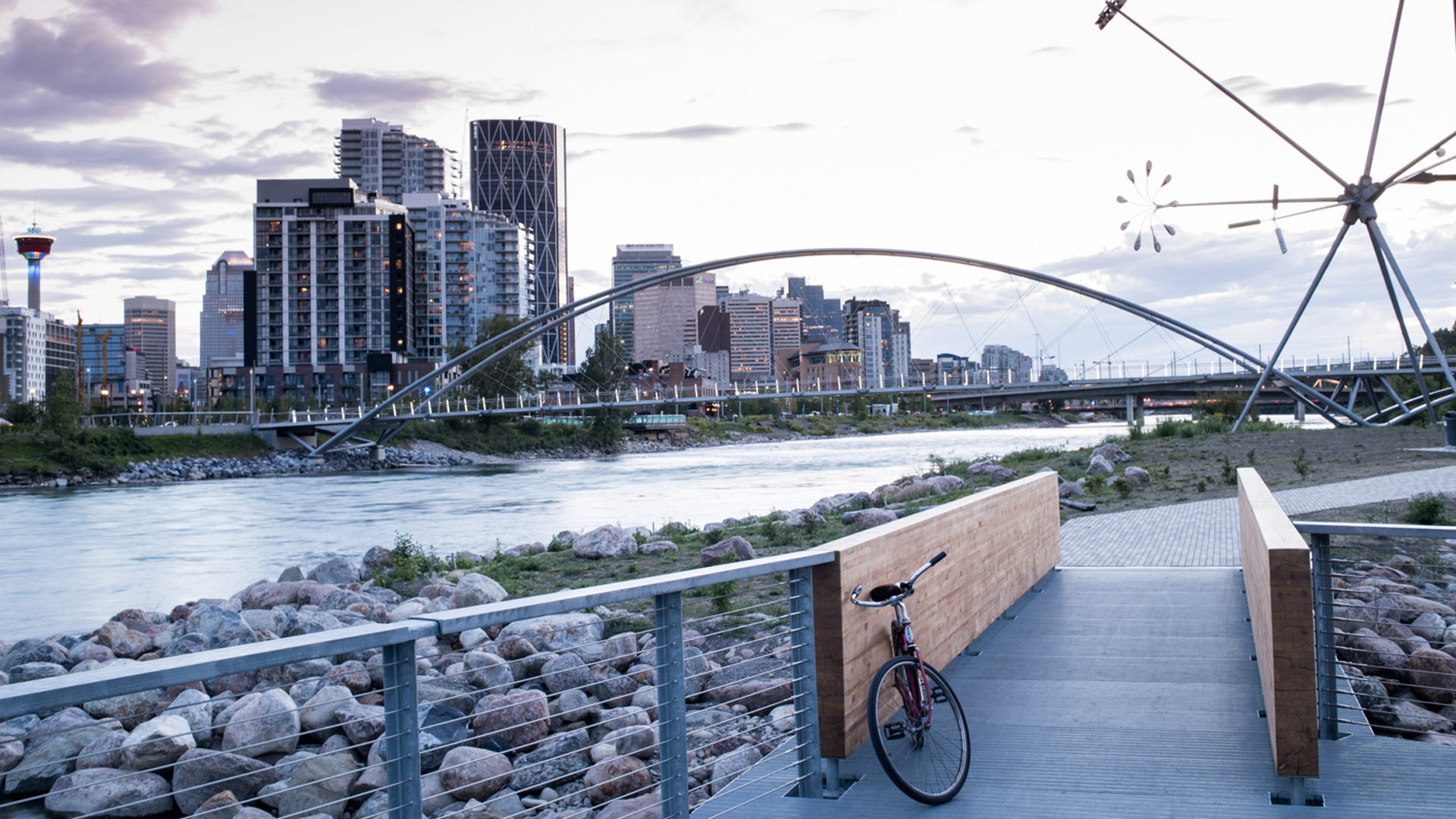 This image packs a lot of Calgary iconography into its frame. There's the Calgary Tower, the Bow building, the RiverWalk, the George C. King Bridge, the Bloom art installation and St. Patrick's Island. Use this one for chats with out-of-towners to show off what makes our city great.
View from above Tomkins Park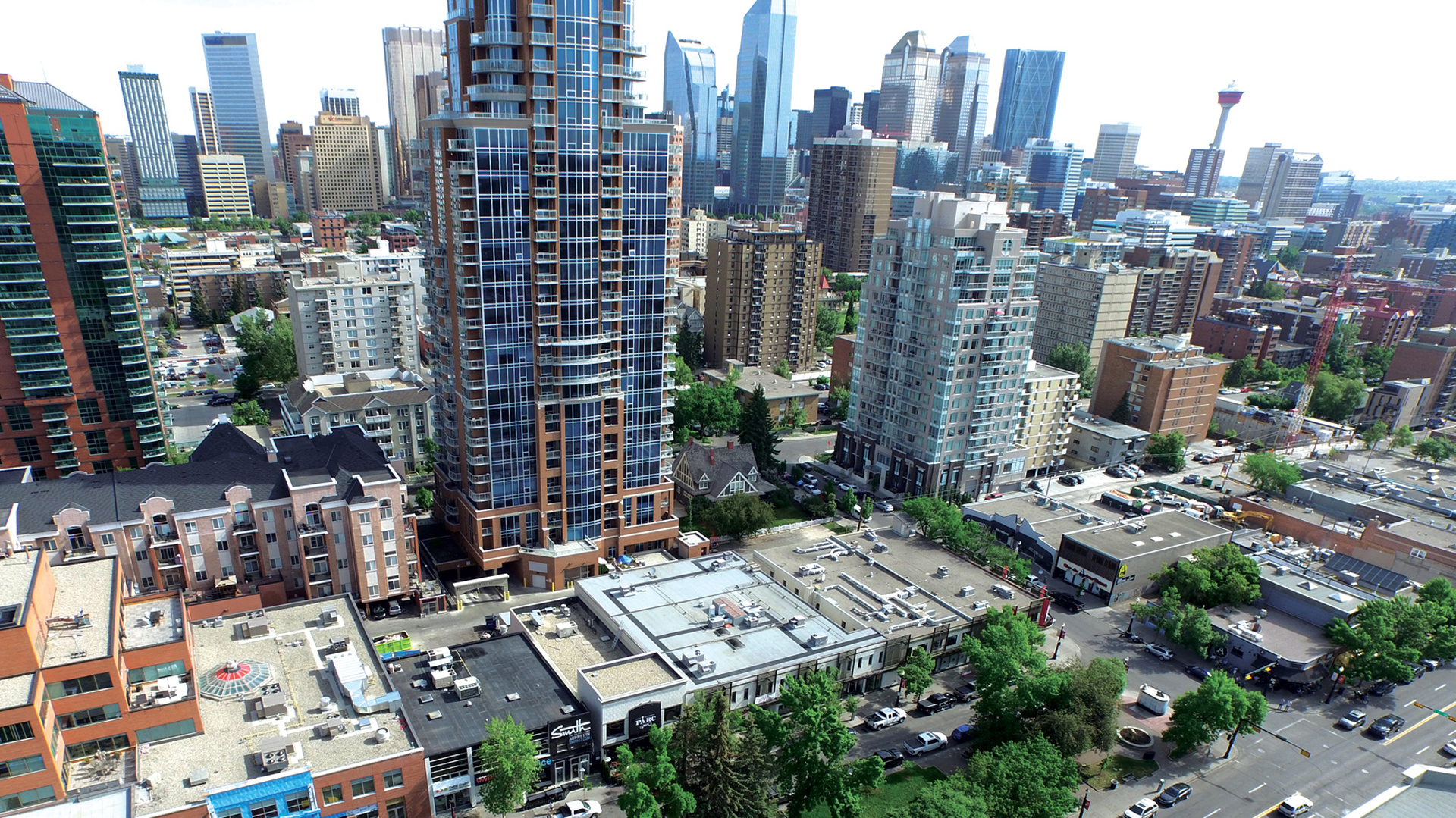 This northeast-facing view from 17th Ave. S.W. is an angle of our skyline less commonly seen than the ones from near the Bow River and Stampede grounds. Analog Coffee is in view at the bottom-right corner, so we use this one for coffee catch-ups.
Device to Root Out Evil by Dennis Oppenheim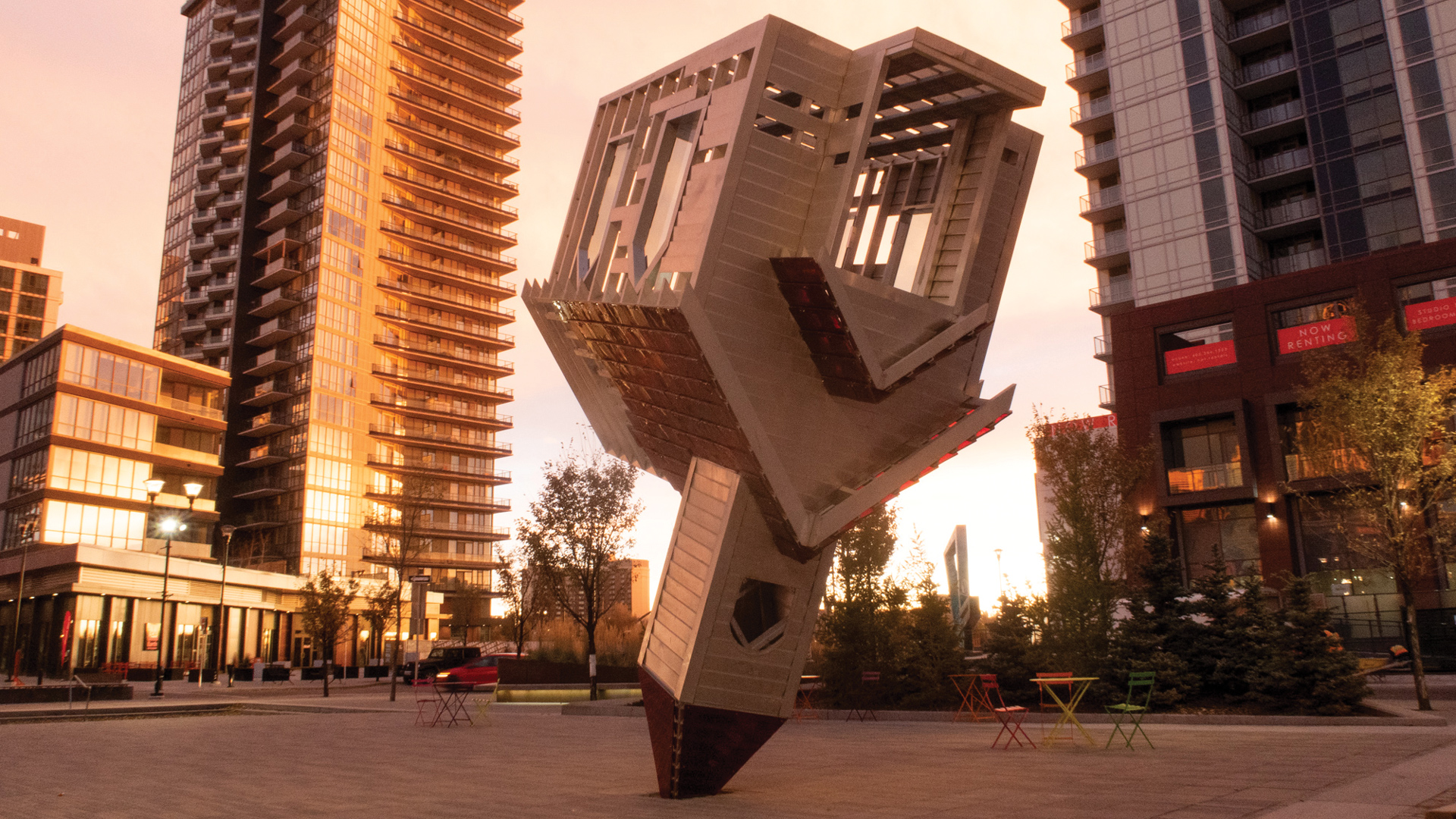 This photo comes from a recent Work of Art article exploring the history of this piece and what it may mean. The photo itself was captured at twilight in East Village to show off the way light travels over the work. We like it for date night, but you could go literal and put on some gospel music if you prefer.
The definitive Calgary skyline photo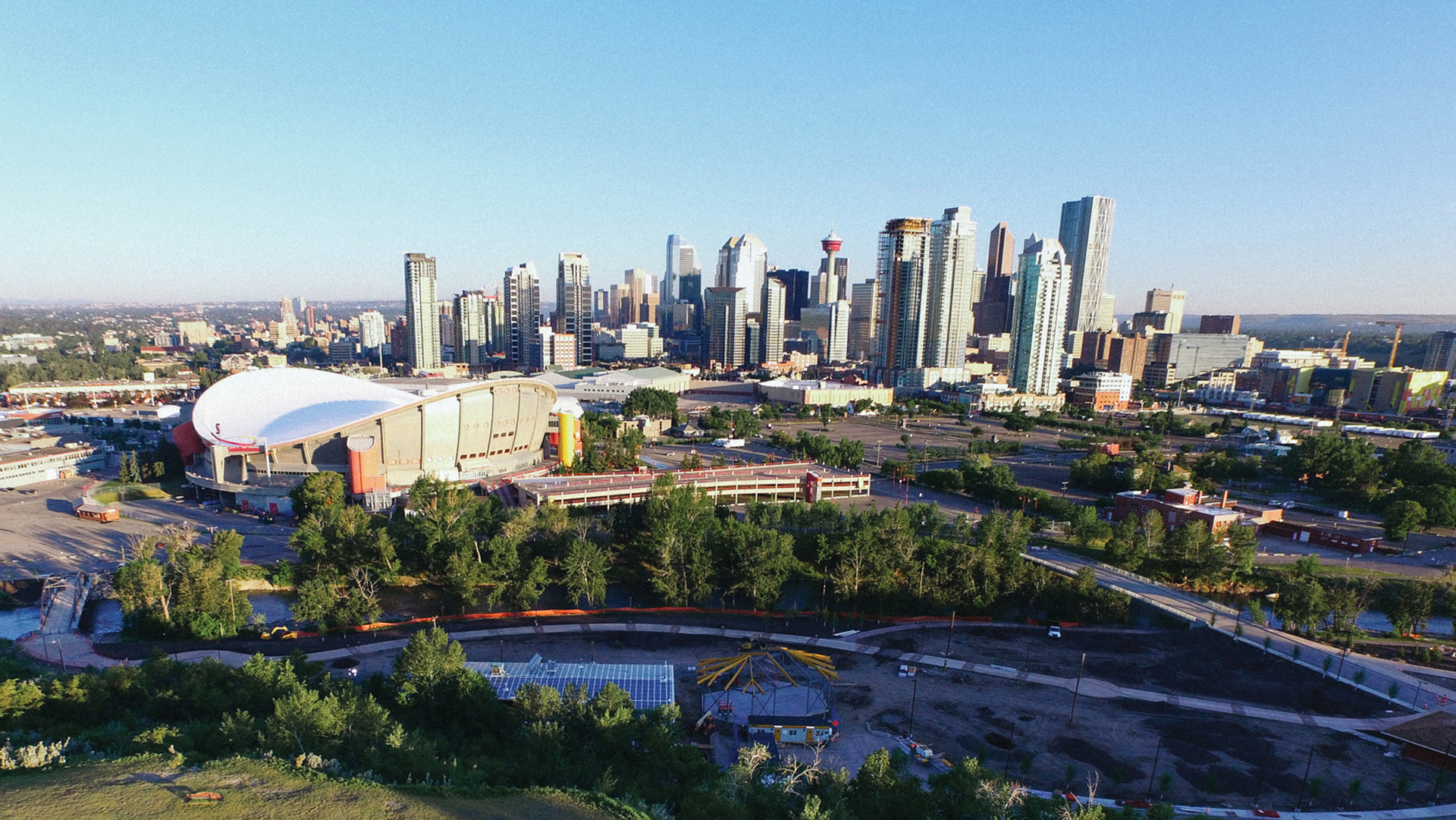 This one works for any and every occasion. 'Nuff said.