There's no denying that Calgary's economy is linked to the energy sector. Ever since Imperial Oil struck black gold at Leduc in 1947, the fortunes of this city have been intertwined with the petroleum industry. It's this industry that draws international talent and investors. The high wages that are standard in oil and gas create a high tax base that builds city infrastructure and employees that spend cash locally, bolstering the city's retail and culinary scenes as well as supporting new-home building. The industry also directly and indirectly helps fund arts organizations and not-for-profit organizations.
When the price of oil is high, things are rosy in Calgary – real estate prices soar, commercial and residential vacancies are low, businesses flourish and unemployment numbers drop. But when the price of oil plummets, the city struggles. In early 2017, Calgary's unemployment rate hovered around 10 per cent, the highest of any major Canadian city, and vacancy rates for downtown commercial properties climbed to 25 per cent.
It's during downturns  – and Calgary has experienced many over the years – that the calls for greater economic diversity grow. The rationale is sound. With all our eggs in one energy-sector basket, the economy is devastated when the bottom falls out of that basket. A more diverse economy can more easily weather economic downturns. Building a number of different industry "baskets" would help to mitigate that risk. But when oil and gas recovers, the urgency to diversify dwindles. Few other industries offer the gains of oil when it's high. It's easy to forget there are disadvantages to boom times as well, including an overheated real estate market, shrinking vacancy rates and ultimately unsustainable salaries.
This time around, the economic turnaround projected for Calgary is more modest than in previous downturns. It's looking more and more like the days of $100 barrels of oil may be permanently behind us. As such, there's never been a better time to work to create and sustain a more economically diverse city.
We asked some of the savviest people we know, Avenue's Top 40 Under 40 alumni, what they think about how to achieve an economically diverse future. These seven entrepreneurs, community leaders and policymakers share their perspective on the sectors outside of oil and gas that have the potential to grow, and the private and public support needed to make those changes happen. They paint a picture of an innovative, resilient city with the potential to make an international impact on much more than just oil and gas.
Where can Calgary's economy diversify?
Manufacturing
Manjit Minhas (Top 40 Under 40 Class of 2007), CEO and co-founder of Minhas Brewery and one of the Dragons on CBC's Dragons' Den, says manufacturing could play a key role in Calgary's economic stability. "This country, and North America in general, was built on manufacturing, and I really feel sometimes we turn our back on it because it takes time, it's long term and doesn't happen overnight," says Minhas. "But per $100 spent in the manufacturing core, the amount of people it employs over any other industry is remarkable, and I think people forget that. [Manufacturing is] also about creating something locally and it can bring a community together."
Jennifer Carlson (Top 40 Under 40 Class of 2012) has also seen the community-building aspects of manufacturing in her business. Carlson is the co-founder and director of Baby Gourmet Foods Inc., an organic baby-food business that got its start at the Calgary Farmers' Market. Baby Gourmet products are now sold in stores across North America, including Walmart. Despite her success, Carlson says her manufacturing subcategory, consumer-packaged goods, has never been dominant in the city – though it could be. "You look at consumer packaged-goods companies and they exist in Toronto and Vancouver, but it is a space that Calgary has never been dominant in. It's surprising because Calgary has a lot of creativity and Alberta is a very agricultural and food-driven province. It's surprising there aren't more consumer packaged goods around what the province has to offer," Carlson says.
Houston Peschl (Top 40 Under 40 Class of 2012), founding partner of strategy-management company Creating Eudaimonia and an instructor of Entrepreneurship, Innovation and Sustainable Development at the University of Calgary's Haskayne School of Business, says Alberta has an abundance of raw materials, including hemp, wheat, dairy and beef, and the province could take advantage of processing those materials in a more financially meaningful way.
"So, we chop down a tree and send it to another country where they have an amazing machine and the manufacturing intelligence that can break that tree down, adding more value to what we sold to them," Peschl says. "That's where I think more jobs can be created. Holding on to our raw materials and adding value and creating something – whether it's patents or intellectual property or manufacturing facilities – that has the potential to make Alberta a world leader and not just be a place that has raw materials and ships them away."
Tech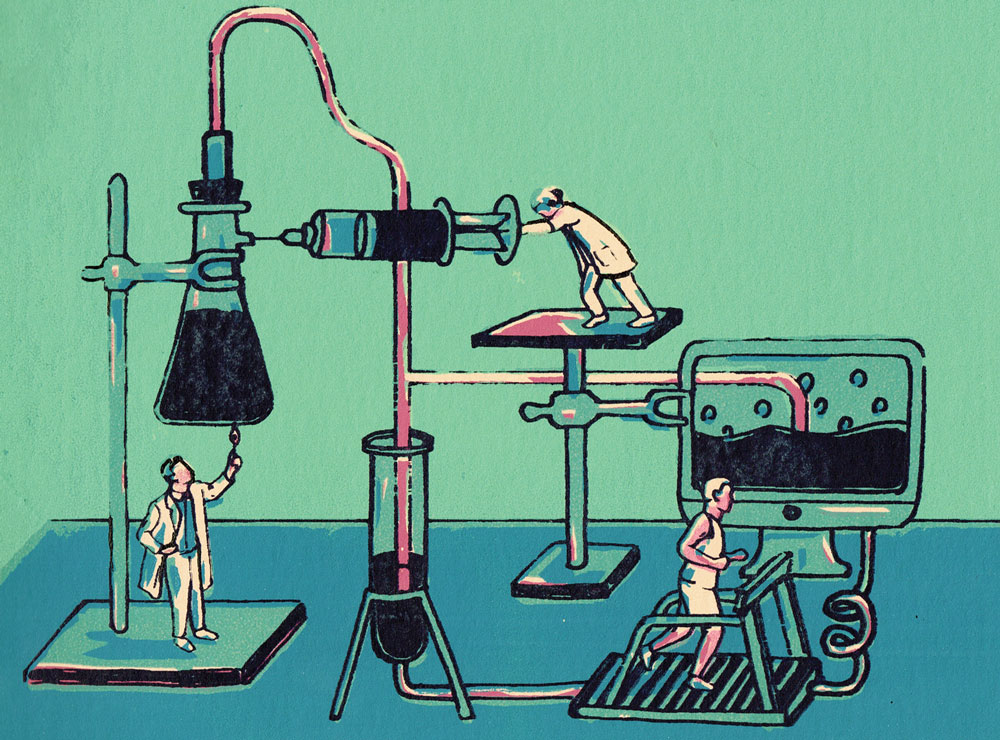 Last year, Calgary's Mayor Naheed Nenshi and Calgary Economic Development president and CEO Mary Moran made a trip to Silicon Valley to pitch the city as a potential site for tech companies. Sherif Gemayel (Top 40 Under 40 Class of 2015), president at Sharp Insurance, says the idea to make Calgary the "Silicon Valley of the North" is not so far-fetched.
"Every industry right now is being disrupted by technology. It's becoming the heart of everything. So if you focus on a vibrant tech sector, you start to attract a lot of talent that could be tech in financial services, in health services or in different commercial services.
It's tough to establish any kind of economic diversity without having a focus on tech, Gemayel says. "If you focus on tech, it allows you to open up the doors to a lot of different worlds."
Dr. Breanne Everett (Top 40 Under 40 Class of 2012) is the CEO of Orpyx Medical Technologies Inc., a company that was launched to get to market a sensor she invented that helped prevent diabetics from developing conditions that can end in amputation. Everett says the potential tech has to open doors in different industries is vital to long-lasting diversification.
"Attempts at diversifying the economy before have been largely focused on diversification in areas that still support oil and gas, so a pseudo-diversification," Everett says. "I think we really need to start looking at industries that aren't tied to oil and gas for true diversification, things like health care, health-tech and technology itself that may have applications in oil and gas, but certainly that is not the core focus. That will enable us to weather downturns like this."
Culture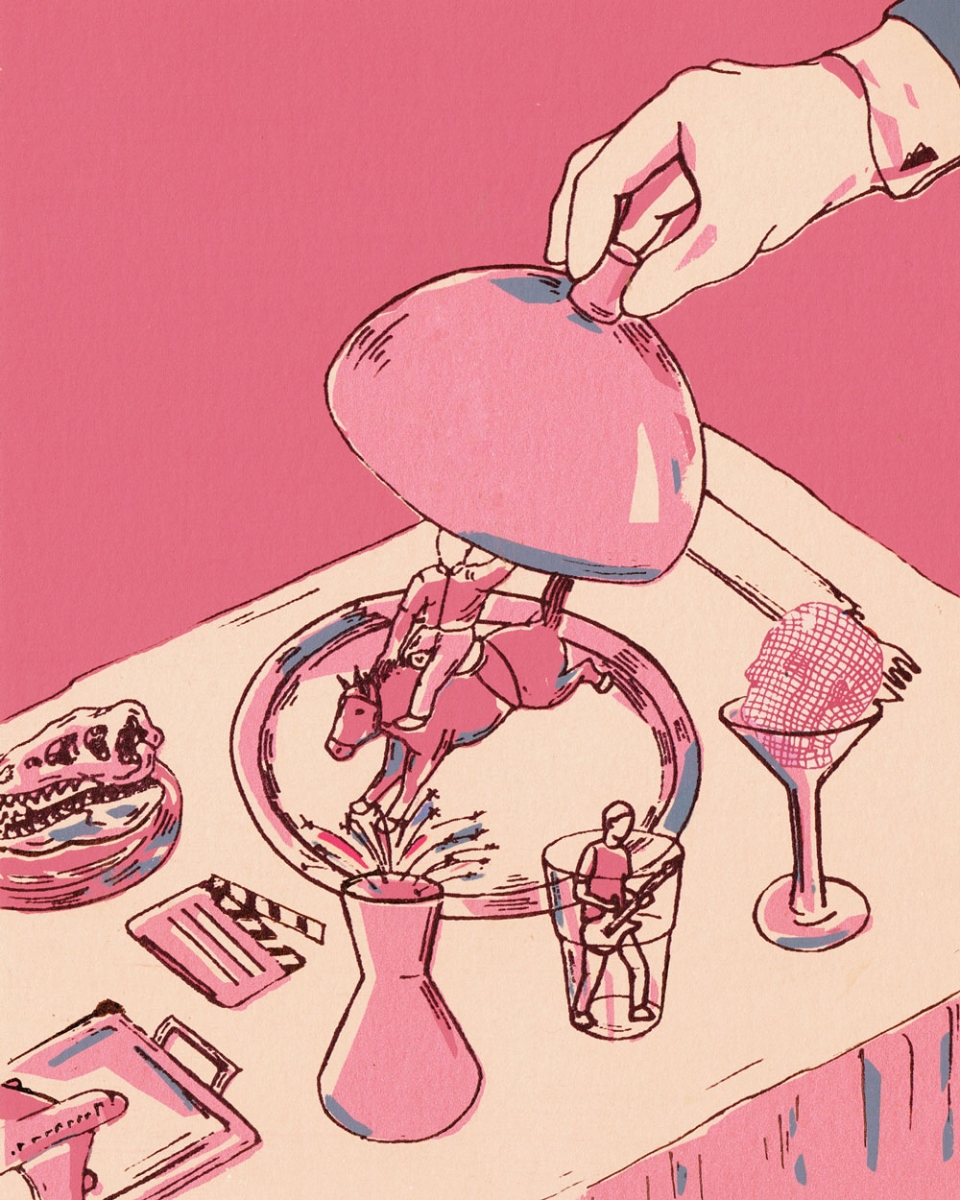 There's no question the past two years have been tough on the city, but there are strong indications that Calgary's economy may already be more diverse than is was in the past, and, as such, better equipped to rebound this time around. "There are a variety of ways in which the economy is already diverse," says Patti Pon (Top 40 Under 40 Class of 1999), president and CEO of Calgary Arts Development (CADA). "I think that it's important to note that it isn't like Calgary is just thinking about this today. This has been in the DNA of our city for quite some time."
Pon says that Calgary's already diverse and growing arts and culture scene is an important factor in attracting talent from the tech industry and in making existing businesses want to stay in the city. "It's about acknowledging the assets and the conditions that we're trying to create as a city to encourage people to live a creative life," Pon says. "When that happens, all of these conversations we're having about being the Silicon Valley of the North, being innovative, all of these possibilities become much more real because we're actively acknowledging and realizing that Calgary has all kinds of creative people in it. There is all kinds of innovation in [Calgary] and we already have these amazing cultural assets that make people want to stay."
Not only can great cultural offerings help attract employees and businesses, but a vibrant culture, sports and entertainment scene is a key factor in creating and maintaining a healthy tourism industry, another vital part of the city's economy. In 2014, tourism contributed more than $1 billion to the city's gross domestic product. But building Calgary into a destination in its own right, rather than just the site of the international airport closest to Banff, will depend on creating unique arts- and cultural-tourism opportunities.
Pon says Hainan Airlines' recent addition of a direct flight to Calgary from Beijing is a clear example of Calgary's growing reputation as a tourist destination. "There are over a billion people in China who want to visit and experience the things we have here in Calgary," she says.
Brenda Lieberman (Top 40 Under 40 Class of 2009), programming manager and senior features programmer at Calgary International Film Festival and director and co-founder of the Calgary Underground Film Festival, says Calgary's burgeoning film and TV scene is another industry with great potential. "Toronto and Vancouver are getting maxed out, so there's a big opportunity for Alberta to be the next big hot spot for film and TV," Lieberman says.
The opening of the new Calgary Film Centre and an already strong international reputation for great crews and beautiful locations are attracting big budget productions. "There is more and more film being shot in Calgary and the surrounding area," Lieberman says. "The productions that are filming in 2017 [including the Netflix movie Hold the Dark] are with some of the best directors in the industry. These productions will spend a lot of money and give a lot of people work."
How can we diversify?
Tax breaks, grants and more
For diversification to succeed, businesses – particularly start-ups – need the support of government and industry. The provincial government has stepped up with a variety of grants and tax breaks. "There are new grants for innovation. There are potentially new grants coming around if you want to improve the efficiency of your manufacturing facility. There's the new investor tax credit," says Houston Peschl. "We've got a lot of the dominoes set up to create an awesome ecosystem for innovation."
Peschl would like to see grants for start-up founders and investors to pay themselves a salary or other form of compensation in the development stages, freeing them up to pursue the new venture rather than splitting their time with a job to "pay the bills." Such a grant would significantly decrease the risk factor for start-ups.
A lack of investment is often the reason why start-up businesses fail, so removing barriers for venture capitalists is vital. The Alberta Investor Tax Credit (AITC) is designed to give industries outside of oil and gas a leg up by offering investors who provide capital to eligible companies a 30-per cent tax credit during the three years the program is in place. Though the AITC was launched with restrictions on what sectors were eligible, those restrictions have since been removed, due in part to heavy lobbying by the tech ecosystem in Alberta.
"Historically in Alberta, certain government-run programs established with the intent to support economic diversification have been built with highly limiting restrictions, effectively limiting their potential impact," says Dr. Breanne Everett. "More and more, however, there has been a coming-together of minds in the tech community to lobby and ensure such support programs are doing just that. A good example of this is the Alberta Investor Tax Credit, which has evolved into a really powerful program that will provide critical support to Alberta-based SMEs [small-to-medium enterprises] in non-traditional sectors."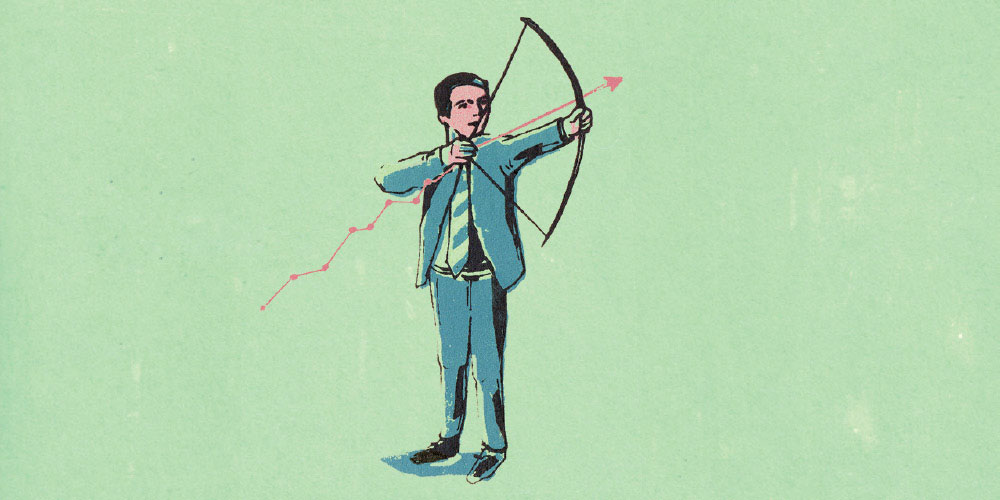 The film and TV industry in Alberta is also hungry for government support, says Brenda Lieberman. Earlier this year, local talent and production agencies, including the Alberta Media Production Industries Association, launched the #ABcreates campaign to raise awareness about the need for provincial film and TV tax credits and flexible funding.
Currently, Alberta's tax credit and grant programs aren't competitive with other provinces. "There are a lot of people fighting for better tax incentives in Alberta for film production," Lieberman says. "Productions will compare the locations and the crews, but they will also look for a good incentive to be there. A tax incentive goes a long way toward [a production's] budget."
Manjit Minhas says the Alberta Small Brewers Development Program grant, introduced in 2016, is a major reason for the current boom in her industry. Four or five years ago, there might have been a "couple dozen" breweries, says Minhas. "Now there are 45 up-and-running microbreweries, which is amazing," she says, with 50 or so more in the pipeline. "Each individual brewery employs people, revitalizes neighbourhoods and is a local movement," Minhas says.
Calgary is also becoming a hot spot for business incubators and accelerators, such as Innovate Calgary, Startup Calgary, Growing Forward and Alberta Treasury Branch's AlbertaBoostR. "No matter where or what your creation or idea is, you can find some community that will support you and help you build your business model and [teach you] how to pitch your idea," says Peschl. "Now we just have to make sure there's the mentorship and the guidance to help these companies grow."
Baby Gourmet's Jennifer Carlson is one of those providing guidance for local start-ups as a mentor at District Ventures, Canada's first accelerator for packaged-goods companies. District is owned by local celebrity entrepreneur Arlene Dickinson, one of the original Dragons' Den Dragons (she will be returning to the show this fall). District recently joined forces with IBM to open the District Ventures and IBM Innovation Space. "Mentorship plays a big role in the success of a new business," Carlson says. "I didn't have that when I started. I really had to do it all on my own, which is why I'm mentoring now, because I really would have appreciated and valued that guidance right from the beginning on how to commercialize and take it to the next level."
From a policy perspective, Calgary Arts Development's Patti Pon says one way this downturn is different is local civic agencies – CADA, Calgary Economic Development, The Calgary Chamber, Tourism Calgary and others – are working more collaboratively. "We're being more intentional about interweaving our strategies," Pon says. "Collectively, we have evidence-based research that says Calgary is an innovative city, [and that] it does have the conditions to attract the tech industry, agrafoods, construction and others."
All of this indicates that conditions are ripe for diversifying, instead of just talking about it. "I'm a life-long Calgarian and have been through a lot of ebbs and flows, and this time feels different," Pon says. "I do feel like there is recognition that what we can do together will be much greater than working on our own."