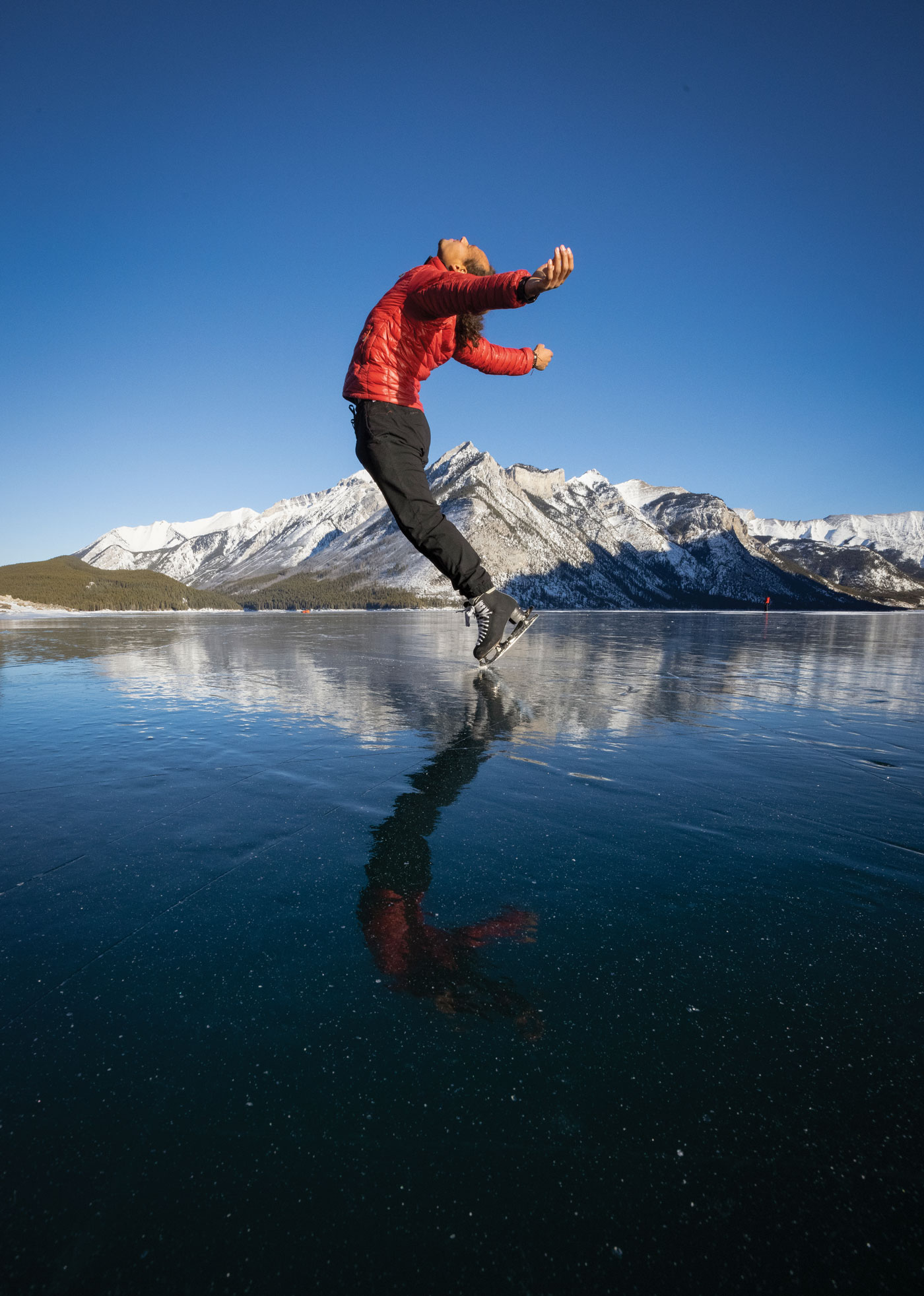 Agents are calling. Brand-endorsement requests are rolling in. Cartoon Network cast him as a character. Figure skater Elladj Baldé's life is exploding in all kinds of amazing.
He also scored a spot on the Stars on Ice Canada tour, a live show that has previously only featured Olympic and senior world champion figure skaters — and only one other Black skater (1988 Olympic bronze medallist Debi Thomas) in 1992. It's another step forward for the ebullient 31-year-old who is flipping figure skating's ages-old narrative on its head.
Baldé did compete at the senior-world-championship level like his fellow Stars, but his renown has mostly come through an alternate avenue: social media. While most skaters in the modern era have an online presence, it could be said that Baldé is figure-skating's first bona fide social media star. And his ascent has been nothing short of meteoric: from only a couple of hundred followers on his new TikTok account last winter, Baldé had 1.1 million followers as of this fall, and more than 16 million "likes" on his TikTok video output. On Instagram, his following is upwards of 466,000.
One of his first major breakout videos from last winter showed Baldé mischievously running across a road in his skates and then nonchalantly landing a backflip to the beats of N.E.R.D. For Calgarians; there was another level of interest as the setting was clearly the Altadore community rink. The number of views, combined with his Instagram on that video now flutters at 32.1 million.
Baldé did another video at the community rink in Ramsay and also began posting videos on ice surfaces in stunning settings throughout the Bow Valley, and in Banff and Jasper national parks, set to contemporary, hip-hop or RnB music and embellished with his now signature backflip.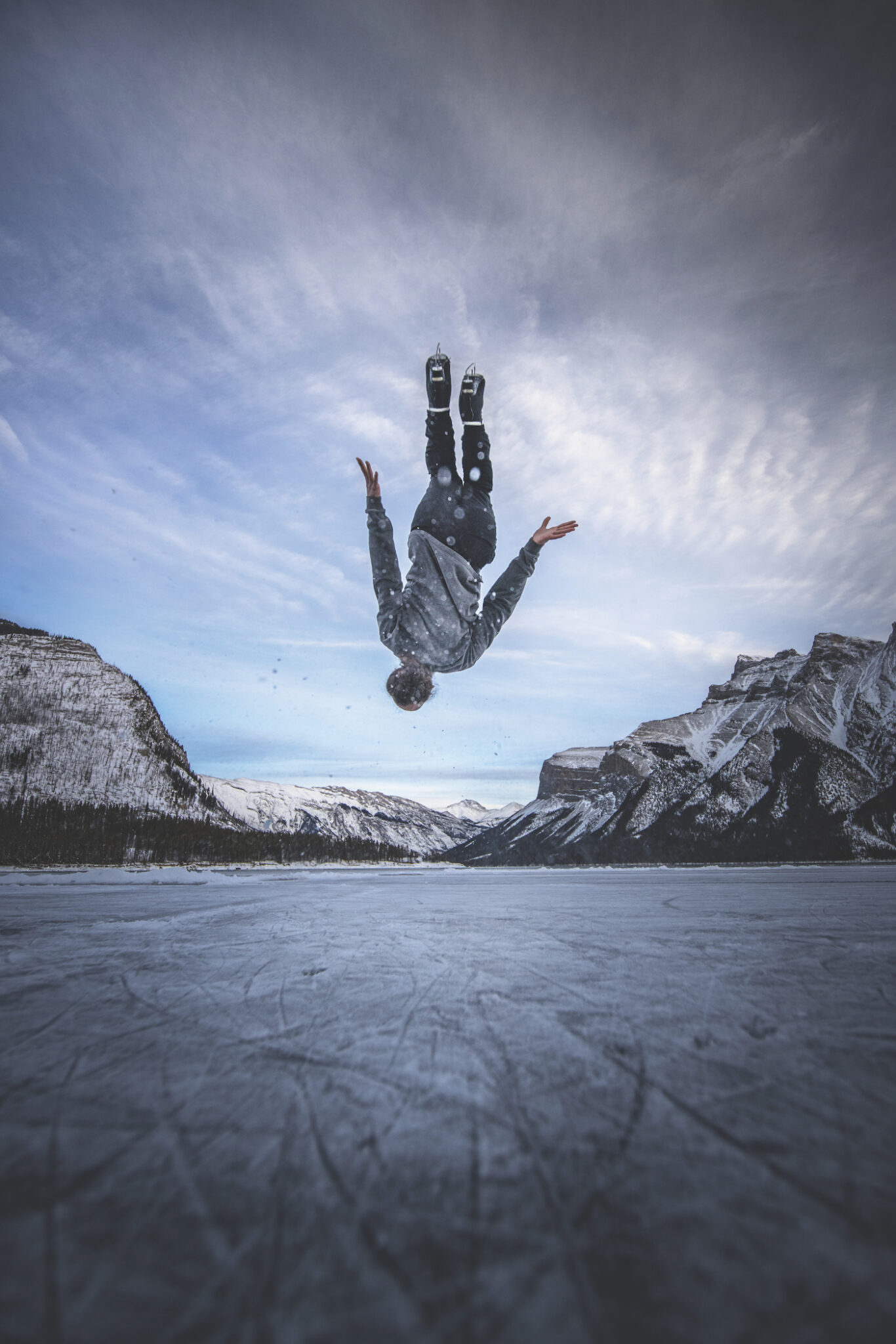 The local connection is Baldé's wife and choreographer, Michelle Dawley, who is from Calgary. The couple married this past August in Carmel-by-the-Sea, California, and split their time between Calgary, where they have a home, and L.A., where Dawley, a classically trained ballet dancer, choreographer and creative director, has lived since 2010 and Baldé since 2018. The couple's Calgary connections include pop star (and Dawley's former dance student) Tate McRae, whom Dawley works with as a choreographer and creative director on video shoots and tour performances.
Watching Baldé skate, you'd never suspect he was initially resistant to making the videos. He didn't feel like expressing himself so freely was considered acceptable by the skating community. "Skating is so structured, everything is in such a box," Baldé says. "For so long, I was told I had to do things a certain way, so the thought of doing something completely different felt uncomfortable."
While Skate Canada does not vet the music competitors choose for their programs, old-fashioned perspectives within the skating community make it less likely to embrace genres like rap and hip hop. With his newfound freedom, skating fans get to see Baldé moonwalking on blades to Pascal Letoublon's "Friendships." And that moment when he looks up and flirts with the camera. That smile. He's clearly in his element. It just took him a while to get here.
Elladj Baldé was born on Nov. 9, 1990, in Moscow to a Russian mother and Guinean father. In 1991, his older sister, Djouldé, then eight, was diagnosed with leukemia and the family moved to Bonn, Germany, for her treatment. She died not long after their arrival. Baldé and his younger sisters, Catherine and Djoulia, all have tattoos of the words inscribed in German on their sibling's gravestone: "An angel is watching over you."
Hoping to be more harmoniously integrated in Canada after facing racism in Russia and Germany, the family immigrated to Montreal in 1992. When Baldé was six years old, his mother, a former figure skater, introduced him to the sport. Baldé clearly excelled at it and would go on to win a silver medal at the 2007 Canadian Junior Championships, the junior title at the 2008 Canadian Championships, and the Nebelhorn Trophy at the 2015 International Skating Union (ISU) Challenger Series in Germany.
But though he loved skating, there were many times when he didn't think he could be a figure skater — mainly because there were not a lot of people who looked like him in the sport. This, he says, affected him on a subconscious level to think that he wouldn't be successful at it, either. To shake those feelings he did his best to fall in line. "I completely shifted the way I operated in the sport, from the music I chose to what I wore — off the ice as well — to fit what I was told I needed to do to be successful, which was what my white peer competitors were doing," he says.
There were pressures outside the rink, as well. Baldé often lied, saying he ran track and played soccer, to avoid being mocked for being in a sport that wasn't considered "masculine."
Another issue was accessibility. Figure skating is prohibitively expensive and becomes exponentially more so the higher one advances. Baldé's family didn't have the financial resources that high-level competitive skating requires — after Canada wouldn't recognize his civil-engineering accreditation, Baldé's father returned to university to study computer engineering, while working at a factory a few nights a week to provide for his family. In Baldé's later competitive years, he says his skating cost $40,000 to $50,000, annually. His coaches in Montreal and Detroit gave him breaks, allowing delayed payments on his training and even coaching him pro bono at times. Baldé says, if it weren't for these concessions, he wouldn't be where he is today.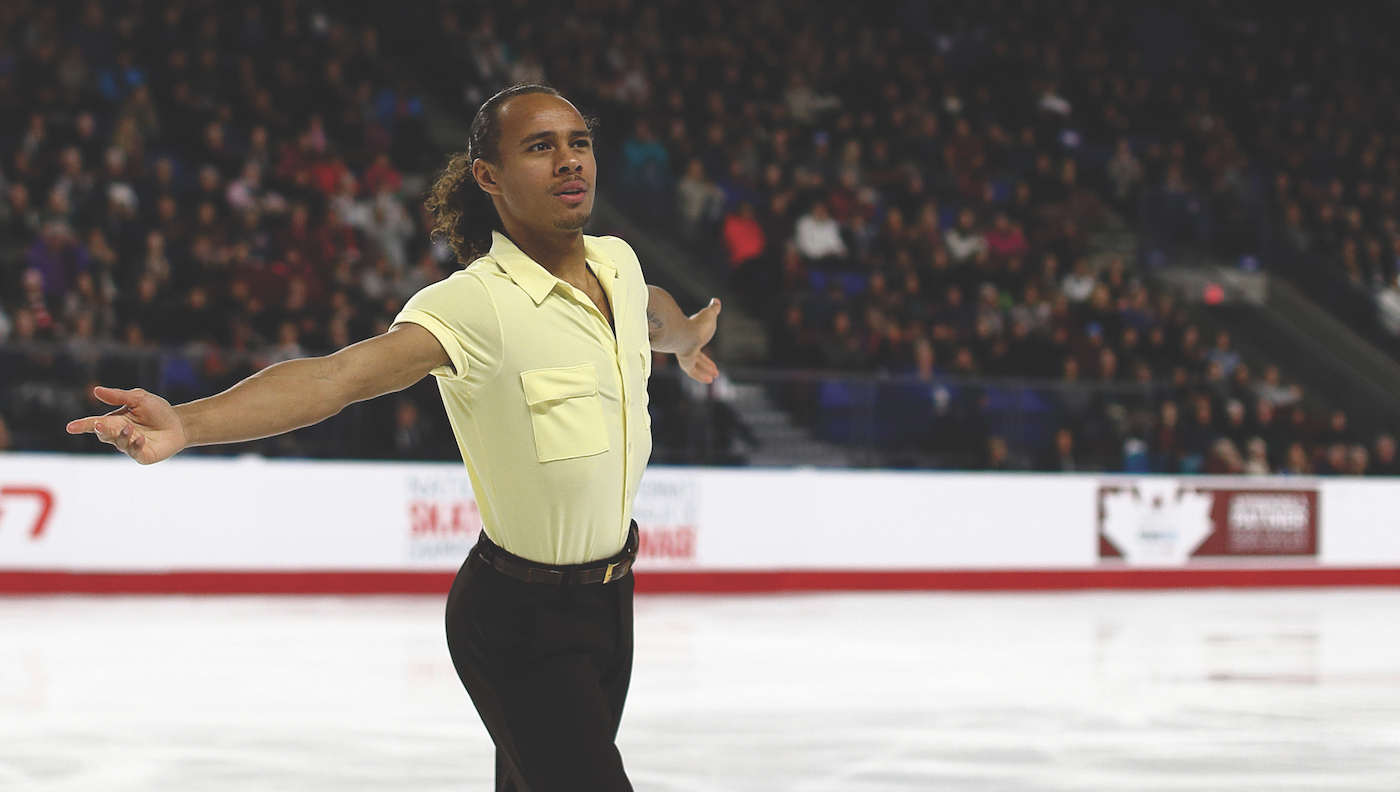 While Baldé is throwing it down to tracks by Rich The Kid and grooving alongside dancer Kelli Erdmann in L.A., there is gravity to the levity. He is leveraging his social media presence to create visibility for other skaters of colour, to inspire the next generation of kids to be their authentic selves, and to make the sport of figure skating more accessible.
This past year, Baldé and 10 other skaters formed the Figure Skating Diversity & Inclusion Alliance (FSDIA) to facilitate the involvement of racialized youth in sport. The FSDIA funds access to gear, provides grants for underserved communities and organizes events for Black and Indigenous skaters.
The FSDIA is also lobbying for systemic change and has pressed for action from Skate Canada, the governing body for competitive figure skating in this country, and from national sports associations worldwide. In July 2020, Skate Canada created an Equity, Diversity and Inclusion working group (Baldé is a member). Skate Canada has also made changes in terminology and technical competition requirements; created educational resources for LGBTQI2S+ inclusion and anti-racism resources; and amended bylaws and rulebook items to ensure gender inclusivity.
"It is people like Elladj who help further our education and responsibilities," says Canadian World Champion and Stars on Ice performer Kurt Browning. "He is an engaging and approachable role model for everyone to look up to."
So, needless to say, Baldé has our attention. Coming from a time when he wasn't being his authentic self, skating fans are now witnessing Baldé living his dharma (the Hindu/Buddhist concept of "righteous living") using his gifts and skills in the service of humanity.
This is best represented by his skate to the recording of Amanda Gorman's poem from the inauguration of President Joe Biden. Just when you thought the piece was artistically untouchable, Baldé elevates it to the sublime. As with Baldé's other videos, the skate to Gorman's poem was choreographed by Dawley. Baldé beams with joy as he recounts hearing from the poet, who messaged to say that the choreography had really touched her and that she thought he had performed it beautifully.
"All Michelle and I knew was that we were working toward freedom," Baldé says. "Now we get to live our lives doing what we love. My freedom came from knowing who I am as a human being and operating from a space of love. And once I applied that to skating, I was able to find freedom in my skating career."
It shows there's more than one way to overthrow a flawed and antiquated system: to rage against the machine or stage a revolution Elladj Baldé style, with grace, artistry and intention — and, of course, some hip hop.
Elladj Baldé will be performing in Calgary with Stars On Ice on May 14, 2022.