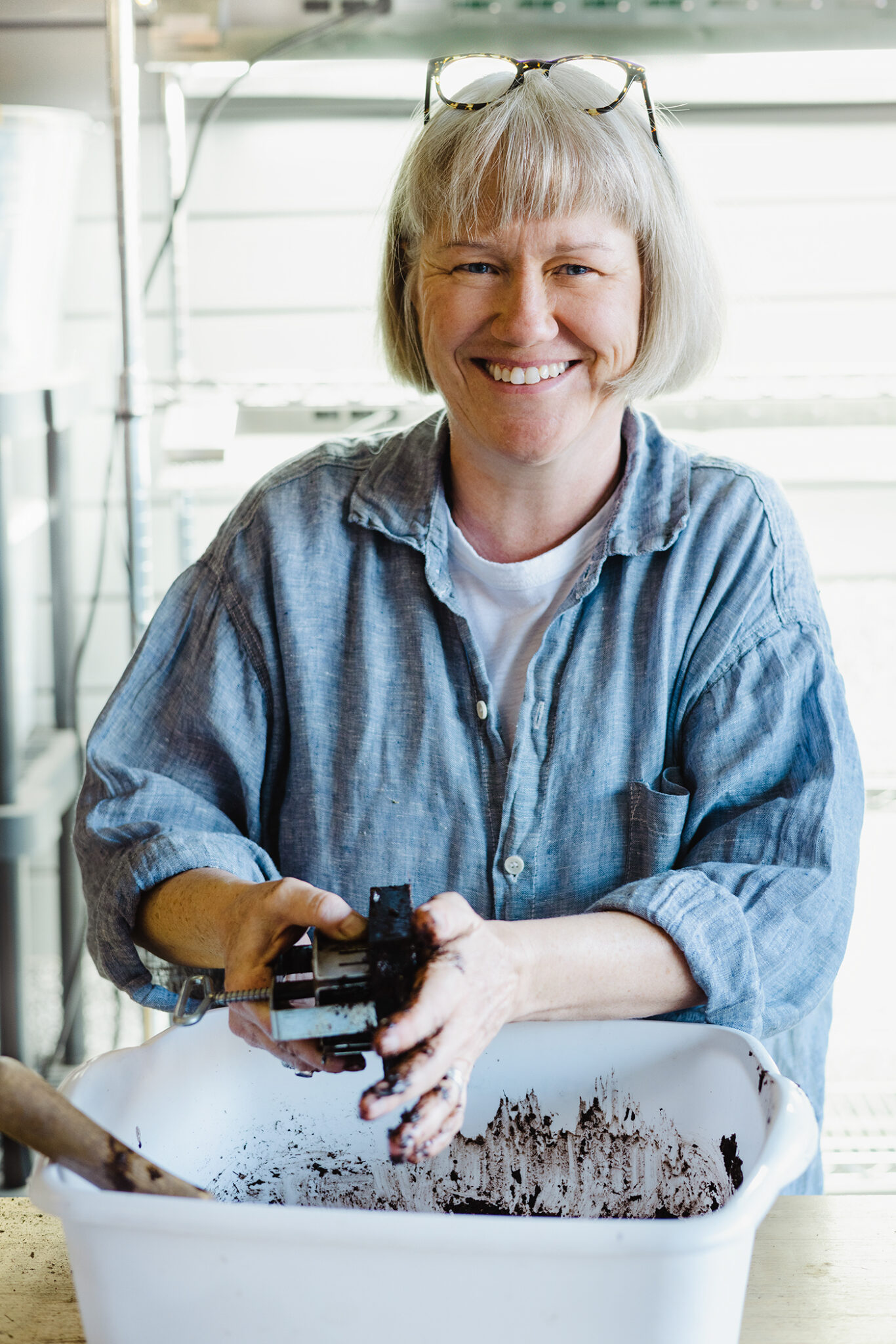 A beautifully arranged bouquet shouldn't hurt Mother Nature, right? According to Becky Feasby, owner of Prairie Girl Flowers, many products and practices used in the floral industry are far from harmless. "The current way the floral industry is being run is a complete disconnect from what is natural and what is seasonal," Feasby says, "which feels like the opposite message that … we are trying to convey."
Feasby, who trained in gardening and landscape design and is now studying for her master's in sustainability from Harvard University, says traditional flower shops create mass waste using excess packaging, plastic props or toxic products like floral foam, which is made from synthetic, non-recyclable materials (although the foam crumbles, it never fully dissolves in water or degrades in landfills) and heighten carbon-emission levels by flying in exotic blooms from all over the world.
Her response was to start her own floral shop in 2018, Prairie Girl Flowers, using sustainable practices that would give her customers natural alternatives to bleached botanicals. While bleaching creates picture-perfect bouquets, the process requires a large volume of chemicals for even the smallest arrangements. Feasby sources her flowers locally whenever possible — and, outside of that, from British Columbia — only using in-season blooms and trying her best to avoid greenhouse-grown botanicals. "Moving away from greenhouse-grown flowers helps to create even more environmental sustainability," says Feasby. "In terms of what is truly sustainable in Alberta in the winter? Locally grown, dried blooms."
As the Canadian ambassador for the Sustainable Floristry Network, an organization dedicated to sustainable design practices through advocacy, education and certification, Feasby has a few recommendations for florists and consumers to help bring about a more environmentally friendly industry. "It starts with being mindful of your choices: never use floral foam, don't purchase plastics, only use locally grown flowers that are seasonal so the work is kept relevant to nature, and choose field-grown flowers over greenhouse-grown flowers," she says. She also suggests reusing vases, composting arrangements that are no longer display-worthy and educating family and friends.
"It takes bravery on the part of florists to explain to customers why they are doing things a certain way and to offer sustainable options," says Feasby. "Most of the time, the consumer will be shocked to know why it matters where the flowers come from, and when, and most customers ultimately then want to make better choices."