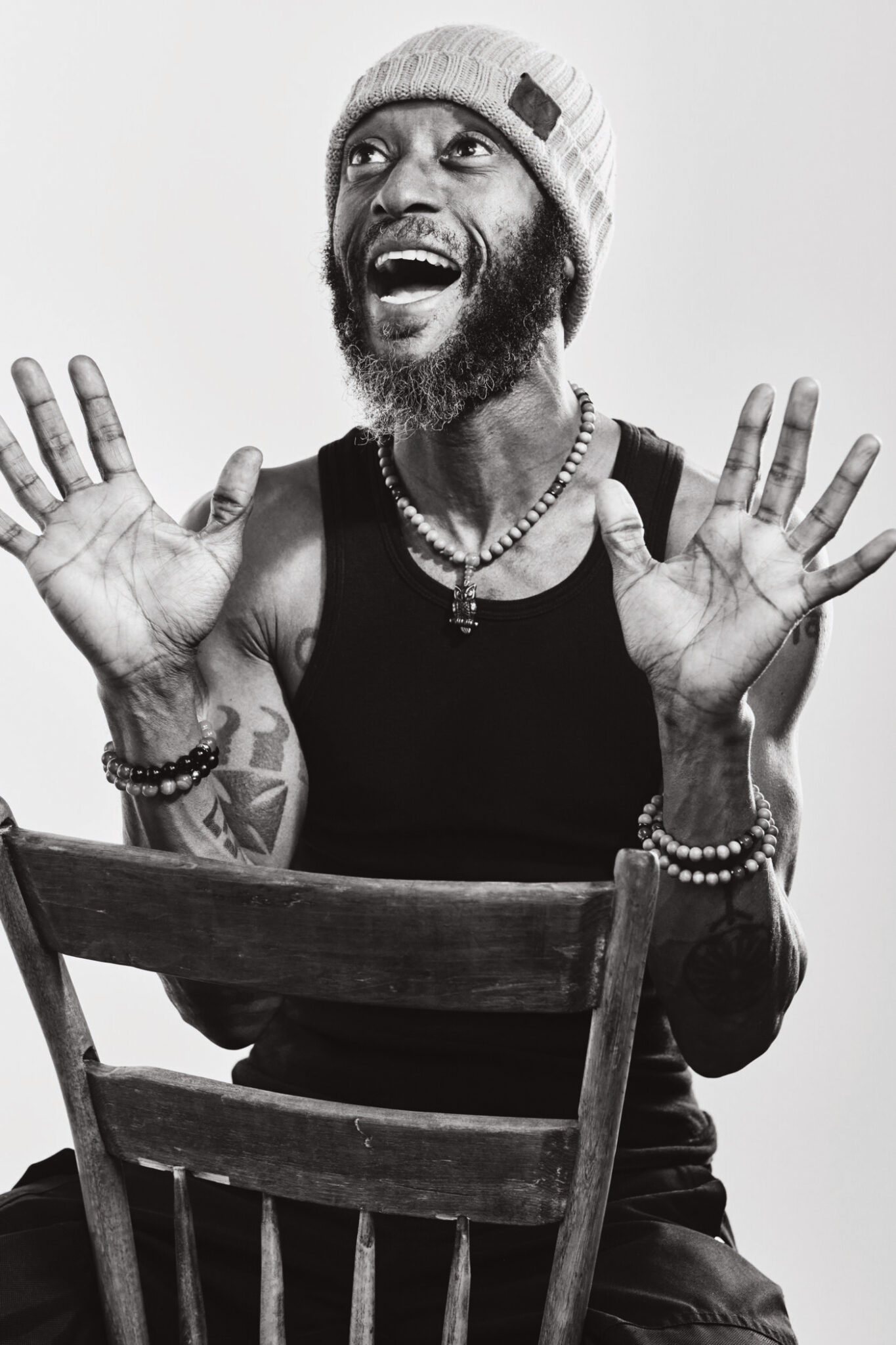 You can ask anyone who knows Wakefield Brewster where they were when they first saw him perform, and you'll be met with a quick answer. His stage presence is hard to forget.
For me, it was 1999, in Toronto. I was attending the city's annual outdoor poetry festival, Scream in High Park, when Brewster's potent lyricism wowed me to the point of that clichéd jaw drop. Sporting a thick, manicured beard, he strode onstage wearing a purple and black robe, and arrested my attention from his first words to his last syllable.
Before his final poem, Brewster threw off his robe, revealing a tattoo-heavy torso. He bellowed rapid-fire verses as he paced along the stage, no microphone required.
The pen is my Samurai blade
Clever quick cuts leaving pounds of paper flayed
My thoughts are hot rocks
They came to me through time and space
Unmeasurable distances
But they are ancient
Old and forever
Passing through a million worlds yet undiscovered
Through atmospheres where satellites hovered
This was a poet who knew he couldn't anchor his eyes on a page when he performed. On that stage, Brewster's hands moved in rhythm with his stanzas. His words evoked an energy reminiscent of hip hop, where connecting with a live audience was as vital as writing fresh imagery and spirited wordplay. There's a reason his poetry monikers are "Da Lyrical Pitbull" and "The WordWizard."
Watching Brewster enthrall the audience that day, I knew he would soon be trending across the poetry scene in Toronto — the country, even.
And he has: Now a Calgary resident of 16 years, Brewster, 50, is bringing his poetry to stages as the city's sixth poet laureate, with his two-year ambassadorship ending in 2024. He performs at least weekly and is given opportunities he might not have received otherwise, including gigging at the Calgary Foundation's Annual Celebration and collaborating with string quintet Kensington Sinfonia at The Establishment Brewing Company.
On the day of his appointment on April 12, 2022, he told City Hall: "In this 22-year career as a professional poet and spoken word artist, it is the single greatest publicly known milestone that I have ever achieved. With this appointment, enhancing the love of language and liberties through literacy will be paramount and prominent objectives."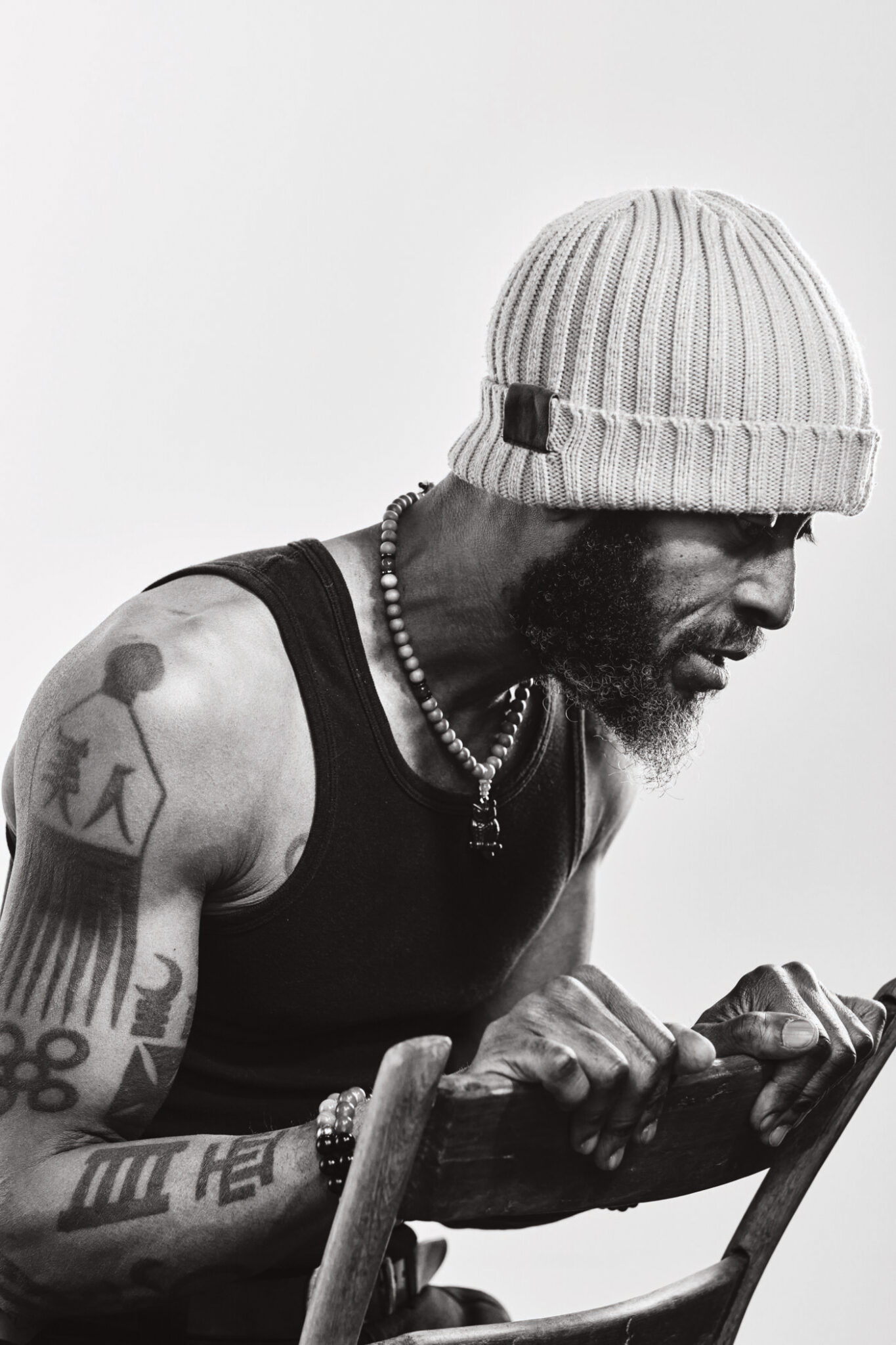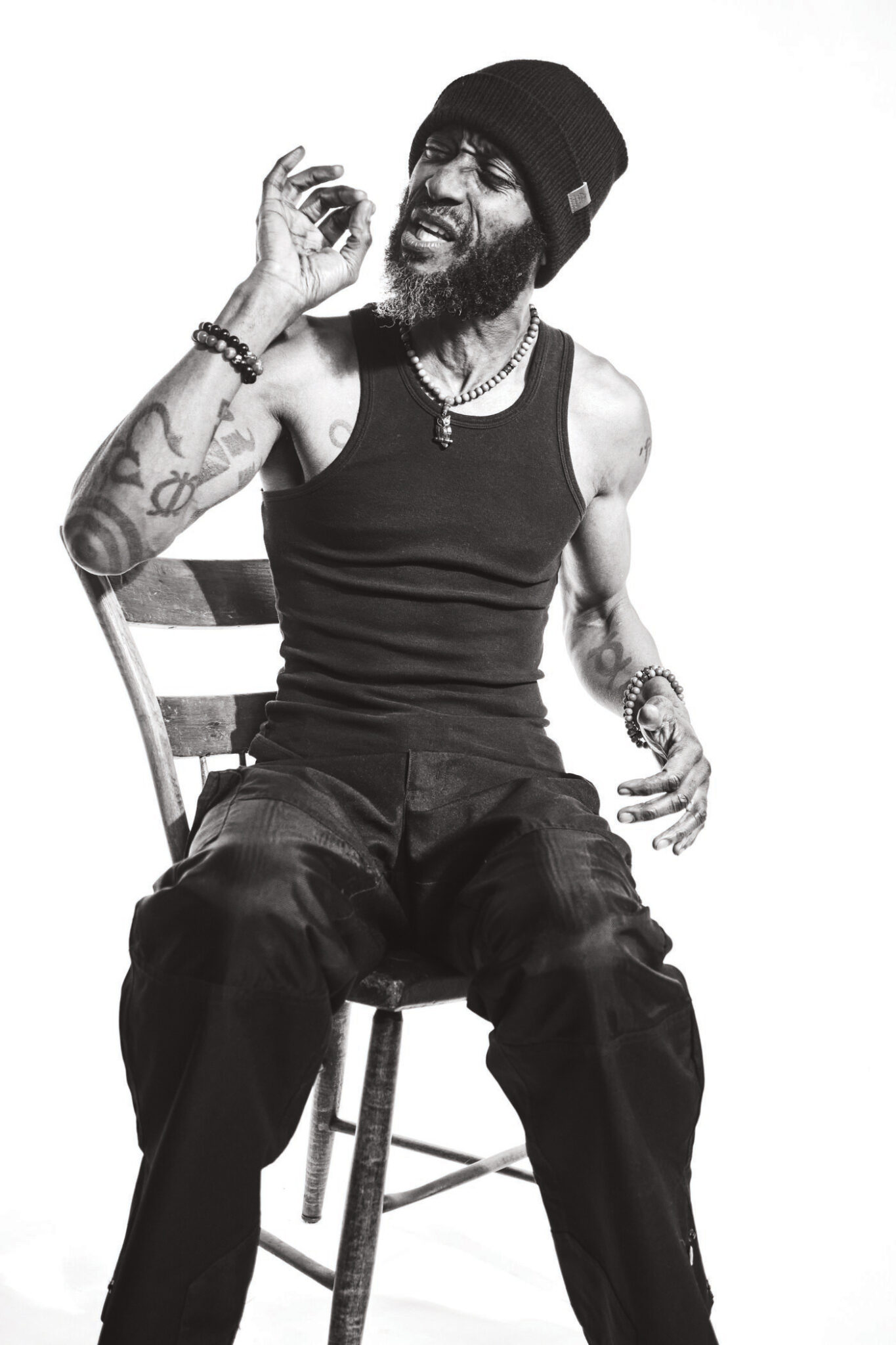 The motion to establish a Calgary poet laureate position was approved in 2011, and the inaugural selectee, Kris Demeanor, was announced in 2012, soon after Calgary was named the Cultural Capital of Canada for that year. While the chosen poet is invited to perform at schools and city-run events, they are also given the flexibility to schedule their own calendar as organizations contact them to collaborate and perform. As artistic ambassadors for the city, poet laureates are to produce "literary work that is reflective of Calgary's landscape, cityscape, and civic identity and that may raise awareness of local issues."
Kaley Beisiegel, engagement consultant at Calgary Arts Development, which facilitates the position and organizes the volunteer selection committee, says the poet laureate can help open the minds of Calgarians to a range of stories they may not have been exposed to — and that's one of the reasons Brewster was selected. "He has a stage presence that draws you in right away," she says, "and he offers a perspective in this position that the city hasn't had before."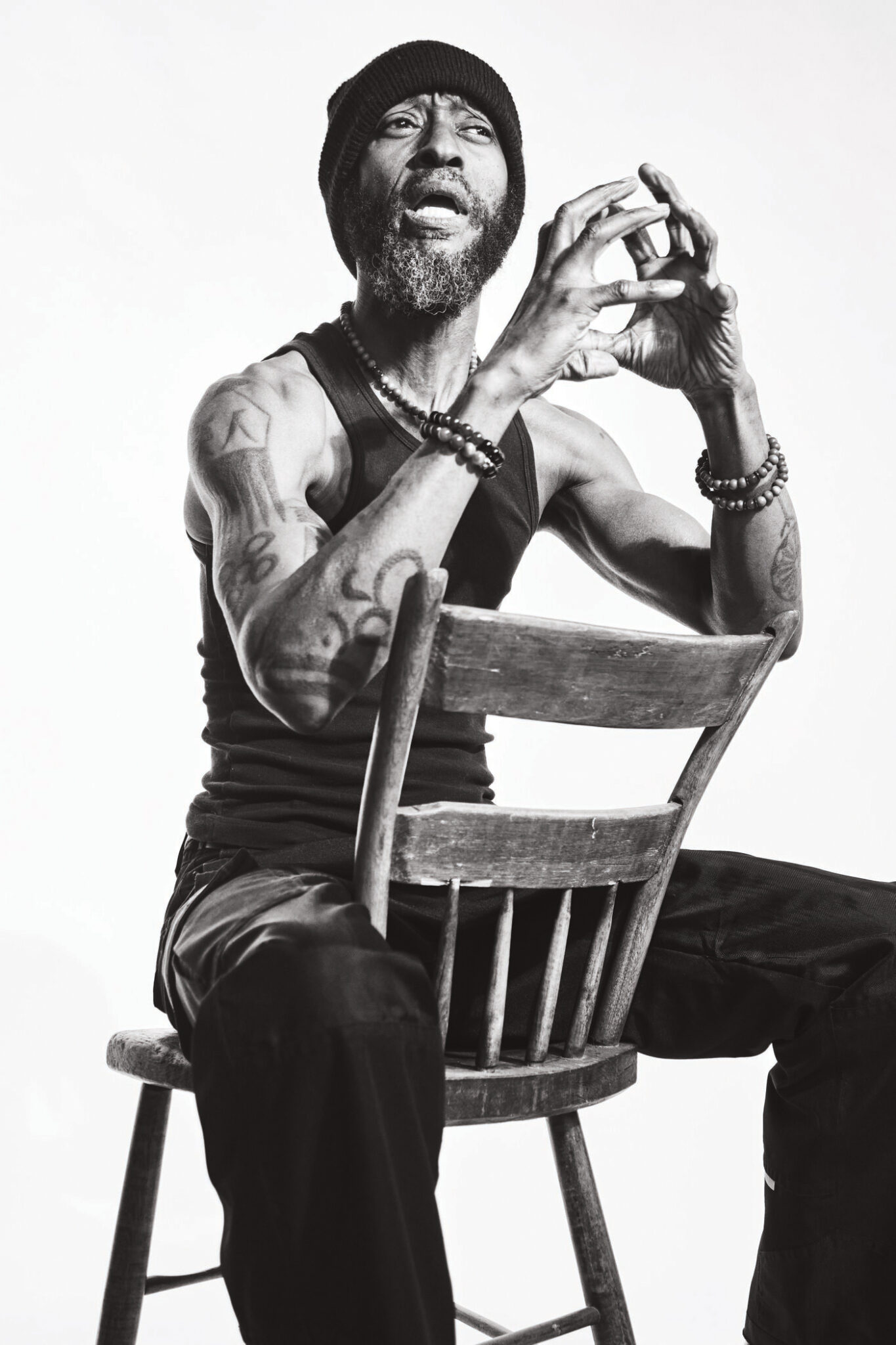 In 2006, Brewster moved from Toronto to Calgary, and members and fans of the city's poetry scene soon became acquainted with his fast-paced delivery and poems on social justice, Black rights and environmental degradation.
Calgary's spoken word landscape in the early 2000s was tiny compared to cities like Toronto and Vancouver, with monthly reading series such as Parole attracting more literary writers than performance poets. In 2001, the reading series Single Onion launched out of Shelf Life Books on 4th Street S.W., which started pulling together the spoken word-oriented writers. "Calgary had its poetry community, but it wasn't jumping," Brewster recalls of that time. "It was budding, it was buzzing. When I got here, I helped it. I know I did."
Performance poetry got a major boost when poet, performer and producer Sheri-D Wilson launched the Calgary Spoken Word Festival in 2003 and, three years later, founded the Calgary Poetry Slam. Brewster was a member of the slam team for several years and won the Calgary Poetry Slam as team captain three times, which culminated in him competing at the Canadian Festival of Spoken Word (a national poetry slam tournament) in Victoria and Toronto. While Brewster eventually moved on from the slam scene in order to continue evolving as an artist, Wilson says he energized the spoken word community: "His work was always interesting and delightful to watch; it was full of vivaciousness."
For audiences, it's difficult not to feel Brewster's love for his craft pouring out of him. They may also notice his distinctive stage habit: Brewster often screws his eyes shut as his words fly from his mouth. "People say, 'Your eyes are always closed when you're performing.' I tell them it's like a guitarist soloing — don't you notice their eyes are always closed? They're in the zone," he says. "When I get up there, nothing makes me feel that good."
It's not surprising to hear Brewster use a musical metaphor here. Long before he wrote his first poem, he was passionate about music, first picking up classical electric organ when he was six, then switching to piano and percussion at age 12. "I wanted to be one of the only Black pianists in Europe playing in amphitheatres for hundreds of people on pianos that cost more than cars," he says. "I know, that's a strange dream for a Black kid to have in the 1970s."
Hailing from a Bajan-Canadian family and born in Scarborough, Ont., his parents were supportive of his artistic pursuits, but it was Brewster who eventually grew disenchanted with music after enrolling at York University to pursue a BFA in Western Classical Performance. "I realized I was playing the greats, but I was becoming a professional parrot. When I switched to percussion and was told to play the black dots, I thought, 'This isn't for me. I want to pen the score.'"
Before he left York, he showed some of his poems to his humanities professor, Sherry Rowley. Rowley, now a contract faculty member, recalls a chat they had with Brewster on a grassy knoll on campus, when they told Brewster that poetry was his true calling. "He has a wide and deep grasp of language," says Rowley, "and his imagery is so powerful. He always wrote about such interesting things."
In 2003, Rowley made Brewster's chapbook, Lyrical Pitbull Impounded, required reading for their first-year course, Fantasy and Topographies of Imagination.
It's clear Brewster's work has shifted since he arrived in Calgary, as he's honed his writing acumen to ensure the content is tighter while being just as arresting on stage. His themes have moved from love poetry and cosmic lyricism to hyper-aware pieces calling out environmental issues, Black rights, mental health and wellness, and the importance of poetic expression.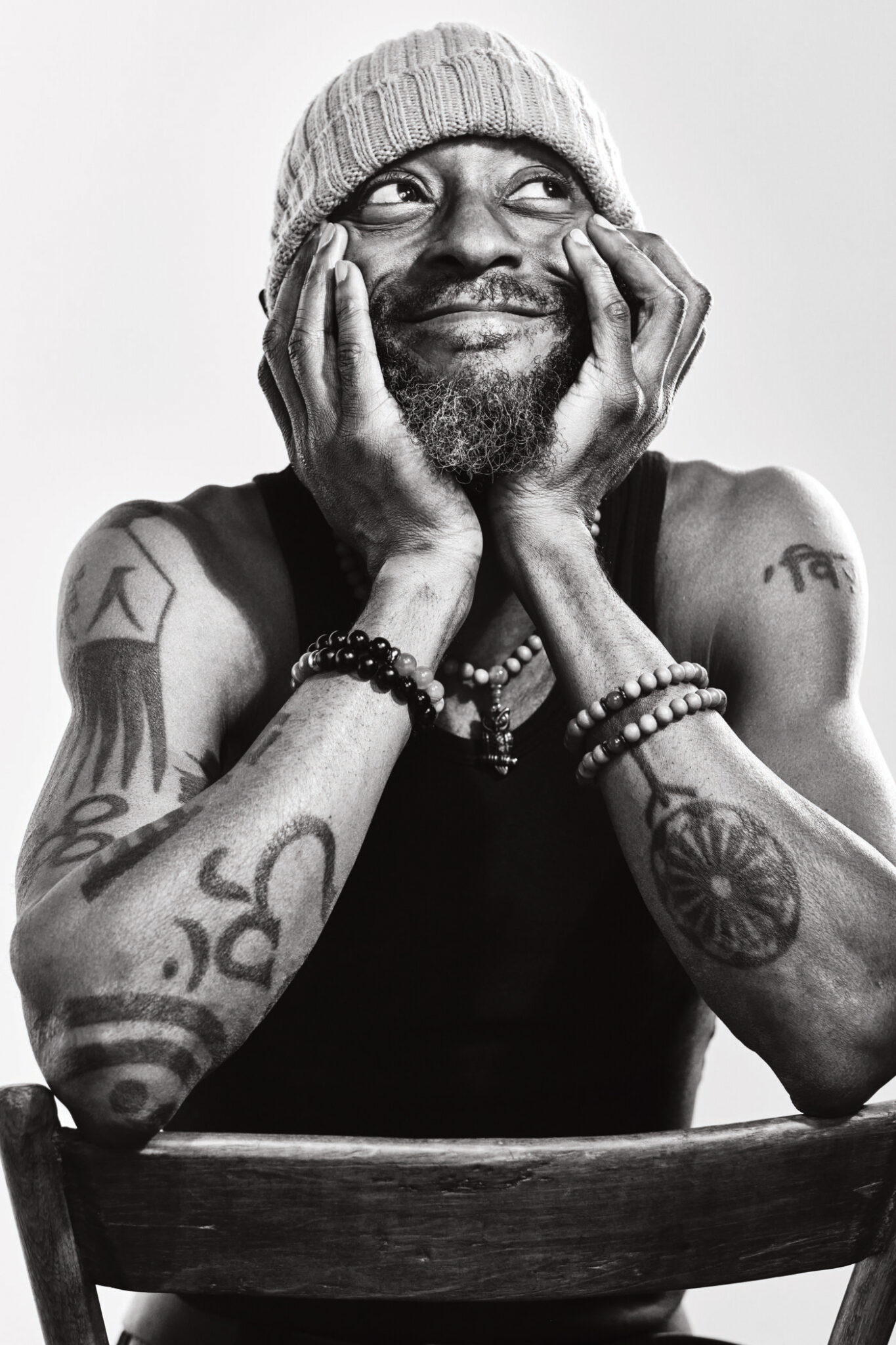 A dramatic change in his personal life has also affected his writing. When he arrived in Calgary, Brewster was enveloped in addictive behaviour that saw him "doing anything that could be drunk or sniffed; anything except sticking needles in my arm," he says. Now sober for the past six-and-a-half years, Brewster credits getting clean as a lifesaver not only for his health, but his poetry, too. "I had such self-destructive behaviour going on. My writing has benefited from sobriety, but it's just hard to identify how exactly."
When Brewster became sober, he leaned into wellness and healthy living, which is what led him to train as a massage therapist — a role he now splits with poetry writing and performance. "When I discovered wellness at massage school, I recognized what I've been doing with my poetry: I've been attempting to write my way to wellness."
Despite a hectic schedule balancing the two roles, Brewster also organizes his own poetry series. The intermittent Pitbull Poetry Reading Series was run out of Patisserie Du Soleil in 2021, then out of a coffee shop in 2022, and, in the summer months, he invites poets to perform at Century Gardens. The summer event, Pitbull Poetry in the Park, launched in 2021 and is organized in partnership with the Calgary Downtown Association. At these shows, people relax on blankets as Brewster opens with a poem before inviting anyone who signed up for the open mic — typically, an array of writers spanning ages, races and styles — to take the stage.
It's all part of Brewster's mandate, both as poet laureate and as an artist in general, to bring poetry to the people: "If you're an advocate, you're going to put whatever you advocate in places that are unaware," Brewster says. "You're going to put it in places that people don't want and expect it. That's what I do with poetry. I believe it's for everyone."
Another way he makes poetry more accessible is through his role at The Grand, which, in 2019, made Brewster its resident poet and spoken word artist. Now, he's an event programmer, a position that allows him to give a platform to poets from marginalized communities. As Calgary's first Black poet laureate, he considers elevating these voices critical to his role. Last August, he programmed a reading titled "February in August: Celebrating Black Artistic Excellence and Contribution," featuring poets Sholley Powell, Adetola Adedipe, Chris L. Butler and Tanecia Cromwell.
Brewster says the growth and vibrancy of Calgary's poetry scene is turning heads across the country. "The artistic community here is stepping up. A lot of us are getting our groove on really well," he says. "Calgary is appealing to other artists because we're getting more diverse, we have a lot of talent here and it's just plain hot."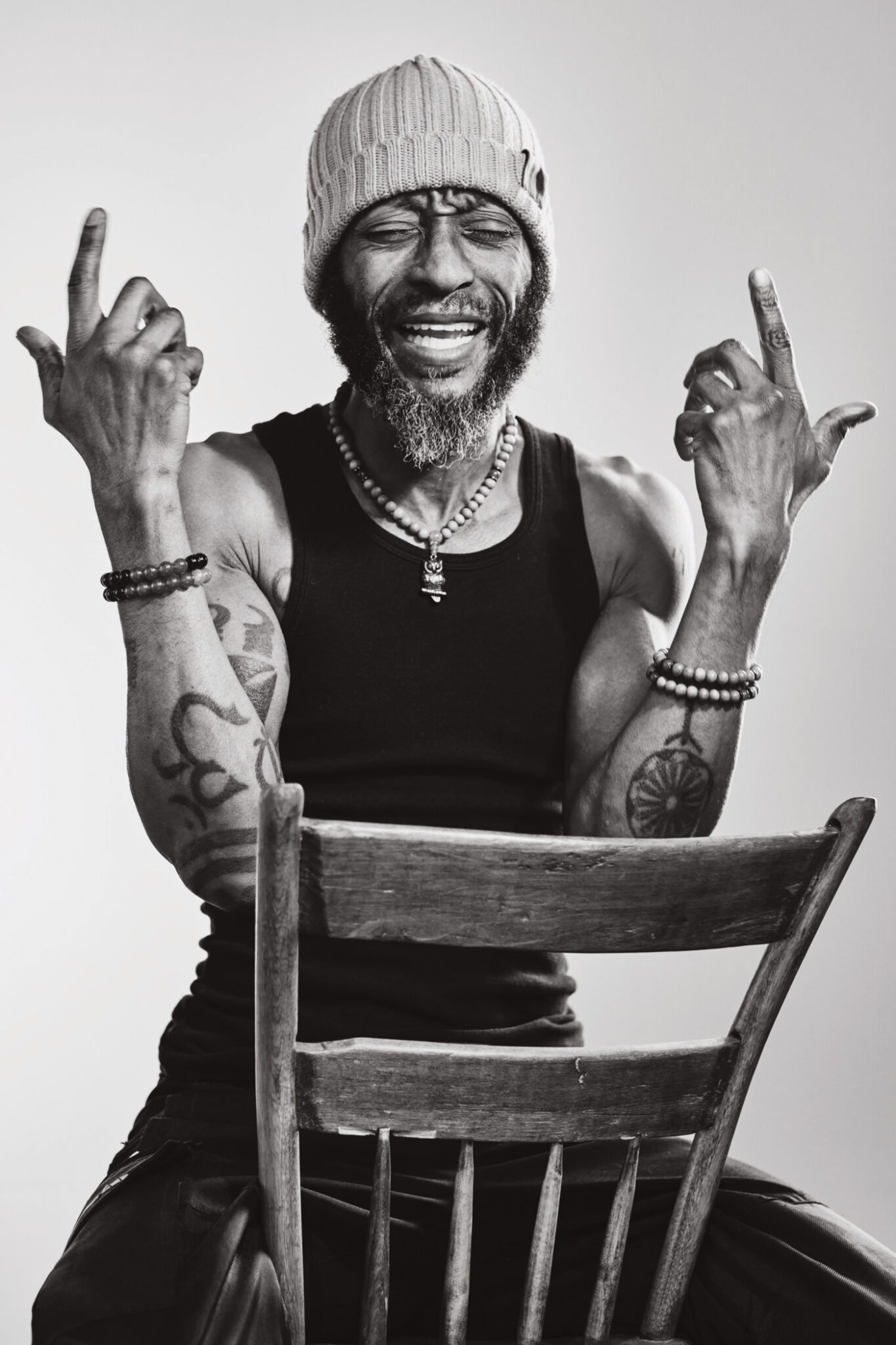 Now halfway through his tenure, Brewster is generating a level of public performance engagement reminiscent of the city's first poet laureate, says Beisiegel. "As people come back to in-person events after years of being online, Wakefield is bringing a unique and important voice to the stage that Calgary needs right now."
That engagement was palpable during last November's Celebration for the Arts, hosted by Mayor Gondek at the Jack Singer Concert Hall. Brewster shared a powerful piece he describes as "a poetic interpretation of conversations in our BIPOC artist community." Near the end of his high-energy performance, his voice rose…
We need to shape the shift
We need to mould the maker
We need to smear a smudge
On their lily-whitest paper
We must point towards this place of peace
So poignant we feel free
To see ourselves and proudly state
Mohkinstsis looks like me