Lives begin and end daily in a city of 1.3 million people. Some of those deaths are expected, even welcome. Others are tragedies, whether natural or unnatural, plunging those close to the deceased into the depths of grief. But tragedy can also be an unexpected catalyst for something life-affirming. As difficult and overwhelming as the grieving process can be, there are occasions when people find the strength and motivation to push back the darkness by creating something good — a charity, foundation or memorial space — turning a personal loss into something beneficial.
There are many cases right here in Calgary.
In 2011, Kristina Oriold learned that only one of the twins she was pregnant with would survive. The other, a daughter she named Riley, was deemed by her doctors to be "incompatible with life." Advance warning of a tragedy gives time to prepare, but that doesn't make the grief any easier to bear. "We knew the birth day was going to be both joy and sorrow," says Oriold. "It was a really tragic event. I didn't know how to navigate that."
Oriold began counselling during her pregnancy and continued for years afterward. "After about five years, I wanted to give back to the programs that were helping me navigate everything," she says.
Her best friend Jen Woods had stood by and supported her throughout the years of grief, and Oriold enlisted her expertise as an event planner to create the Tiny Footprints Gala. "We wanted to open the doors for conversation about pregnancy and infant loss, but we also wanted to have a fun event, so we had to strike that balance," says Woods.
The annual gala is intended not only as a fund-raiser, but also as a way to honour the lives of those lost and the people who struggle to cope with that particular grief. Each year, a video presentation highlights the stories of two families.
Tiny Footprints has since raised $360,000, much of it to help pay for the renovation of the pregnancy and infant loss program at Foothills Hospital, which opened in 2017. But the organization also brings together people who have experienced a particular type of tragedy, one that is often isolating. And both Oriold and Woods say the community and support network that has grown around Tiny Footprints is no less important than the money it raises. The committee that organizes the gala now has 50 active members. "It started off as an event, but now it's so much more," says Woods.
As Tiny Footprints has shown, even the shortest of lives can have powerful and lasting influence. Jessica Janzen Olstad and her husband Ronnie Olstad had two months of joy with their newborn son Lewiston before he suddenly became limp and weak. Medical tests confirmed a diagnosis of Type 1 spinal muscular atrophy (SMA). Lewiston lived four more months, then died in his mother's arms after his morning bath.
Janzen Olstad says that while Lewiston only lived for 179 days, they made the most of that time. "We had the blessing of knowing our son was dying," she says, recalling how she and Ronnie made every minute count. "When you're given a terminal diagnosis, you live differently."
As the date of what would have been Lewiston's first birthday approached, the family considered how to mark the occasion. They decided a fund-raiser would be a good way to give back to Alberta Children's Hospital, where their son spent most of his short life. With their friends and family, they created the Love for Lewiston Foundation. Their initial fundraising goal of $10,000 was dwarfed by the $42,000 they collected. The foundation has since focused on raising awareness, advancing research into SMA, and supporting families who have suffered similar tragedies.
Sometimes the goal of a memorial foundation is not to fundraise or raise awareness for a cause, but simply to establish a positive legacy in the name of the person who died. When Calgary Herald reporter Michelle Lang was killed in December, 2009, by a roadside bomb while on assignment in Afghanistan, Canwest Publishing — then the owner of the paper — created a journalism fellowship in her memory. Each year, the fellowship provides the opportunity for a student to pursue a project "that would address the goals Michelle aspired to in her daily journalism: telling stories that have gone unreported or unnoticed on topics of social significance."
The gig comes with a year's salary. Half of the fellowship spent in Calgary, the other half at the Ottawa Citizen. Postmedia, which now owns the former Canwest papers, has continued the fellowship.
Because Lang held a Bachelor of Arts degree, the fellowship is open to students in any discipline, and competition is stiff. Michelle Lang fellows have researched and written on topics ranging from fetal alcohol spectrum disorder, to immigration to homegrown terrorism.
As with Lang, pro-wrestler Owen Hart's death also occurred on the job. During a 1999 show in Kansas City, Mo., the Calgary-born wrestling star died during an entrance gimmick gone wrong — meant to be lowered into the ring from above, Hart instead fell 24 metres, landing chest-first on the top rope and later dying from his injuries.
After a multi-million-dollar settlement with the World Wrestling Federation (now World Wrestling Entertainment), Hart's widow Martha launched the Owen Hart Foundation, a charity that provides post-secondary scholarships to high school students, as well as assistance to low-income families saving to buy a home.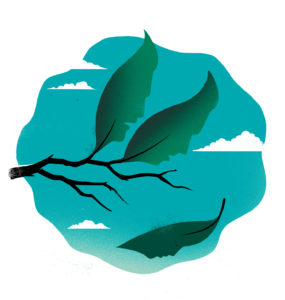 Any unexpected death can feel senseless, but a life taken in violence is devastating. Depending on the circumstances, mourning families and friends can find themselves unwillingly shoved onto the public stage, and slow-moving criminal prosecutions can drag out the grieving process or re-traumatize those closest to the deceased.
In 2008, a man named Joshua Lall — believed by police to have been mentally ill — stabbed and killed his wife, two of his children and a tenant in their home before killing himself. That tenant was Amber Webb-Bowerman, a 30-year-old member of Calgary's journalism community.
Webb-Bowerman's death shocked not only those close to her, but also people who only knew her professionally and, indeed, strangers who had never met her. Colleen Seto, who was then executive director of the Alberta Magazine Publishers' Association (AMPA), was among them. "This can't be her legacy, this can't be how she's remembered," Seto recalls thinking at the time. She and some other friends and colleagues of Webb-Bowerman's (including Avenue editor Käthe Lemon) began talking about establishing some sort of memorial or scholarship. "None of us had done this before, we didn't know what the ins or outs were," says Seto. There was agreement early on, however, that the legacy initiative should focus on Webb-Bowerman's life rather than the circumstances of her death.
The murder so affected the journalism community that someone (Seto doesn't recall who) suggested that writers should contribute their next freelance cheque to the cause. AMPA began receiving unsolicited cheques before the foundation was even registered. The following summer, the group held its first annual fundraiser — a lawn bowling tournament (a favourite pastime of Webb-Bowerman's) called the Sugar Bowl. "It was just great, because it was a chance for everyone who knew her and loved her to come together and share memories without it being so sad," says Seto.
Today, the Amber Webb-Bowerman Foundation is a registered charity that has created scholarship endowments for journalism at SAIT and Mount Royal University, and contributes funding to other grassroots writing endeavours, such as the WordsWorth creative writing camp for teens.
One of Calgary's most high-profile violent crimes involved five young victims from different families. In 2014, a young man with undiagnosed schizophrenia stabbed five people to death at a house party in Brentwood where they were celebrating the end of the school year. The killings captivated the city and the media as Calgary's worst mass murder. It also left many people close to the victims, especially their parents, awash in grief.
Charitable initiatives and scholarships were started in the name of individual victims, but it wasn't until a couple years after the murders that the five families began discussing what could be done as a collective memorial. Statues were suggested, along the lines of those honouring the RCMP officers shot to death in Mayerthorpe, Alta., in 2005. But it didn't quite feel like the right fit, according to Shannon Miller, mother of Kaiti Perras, one of the victims.
Eventually the idea of a memorial garden came to the forefront. The families got to work fundraising, and with donated land by the City and professional help with planning and design, the Quinterra Legacy Garden is scheduled to open next year. The unique space, located in South Glenmore Park, is more than just a simple patch of greenery. Rather, the garden has been carefully designed to serve as a multi-faceted tribute for each of the five unique young people.
"One of their main connections [between the five victims] was something to do with nature," says Miller. "Kaiti loved hiking, she loved walking through parks; she felt a real peace and calm in nature."
Lawrence Hong was studying urban planning and loved to ride his bike, so a park was also a natural fit for him. The garden's large stage for public performances is a nod to Joshua Hunter and Zackariah Rathwell's passion for music, and Perras's love of dance. Jordan Segura was known as someone who loved community and bringing people together, values that are reflected by a public gathering space. All were young, ranging in age from 21 to 27, and something about the continuous growth and life of a garden feels like a fitting way to commemorate lives cut short. The garden features a motif of the number five in design elements, including five permanent chairs in the victims' names.
For Miller, the Quinterra garden is not just about creating something positive out of tragedy, but creating a place to take her grandchildren to, or to just sit and feel her daughter's presence. "I'm not sure I found [the garden] a way to move forward with my grieving," she says. "I honestly believe there's no end point to grief, I'll forever be grieving. It's just about how I can live a happy, purposeful life with that grief."
The circumstances of these examples are all quite different, from the types of tragedies and the nature of the loss that served as a catalyst, to the forms of legacy that have come from them. But what they have in common is that they are rooted in death and grief, and they are all remarkable for the same reason: that people in the depths of sorrow felt compelled to put something good into the world in the face of destruction. The question of how people are able to do this — and why — depends on who you ask.
Some of the people involved in memorial initiatives echoed Miller's sentiment that the positive work they undertake might be about legacy, or remembering, or personal healing, but in the end, it is separate from the grief.
Like Miller, Oriold expects to grieve the loss of her daughter forever, but hopes to help others, not only through Tiny Footprints, but by sharing her own experience. "I think it's good to see somebody one step ahead of you [in the grieving process]," she says. "It helps people feel hopeful, like they can move through this." She also sees Tiny Footprints as a way to honour her child. "I think everybody on our committee joins for that reason, to honour somebody that they've lost or to honour someone else's loss."
For the Olstads, grieving baby Lewiston's death is also something they don't expect to end. But Janzen Olstad says creating an ongoing positive legacy helped them, in her words "party in the pain."
"We decided to ask our friends to surround us with love and happiness," she says. "I believe the process has been so much lighter because we've asked others to share the load with us."
Seto's grief over the sudden death of Webb-Bowerman was different from, say, a parent who mourns a child. But for her, helping to create a legacy that would support young writers like the ones Webb-Bowerman mentored was part of her grieving process. "Because the circumstances were so terrible, we needed something, we needed a light, we needed some beacon of hope to say something good can come out of this," Seto says. "I think because so many of us are storytellers, we're continuing her story, too. I'm contributing to something that will be her legacy."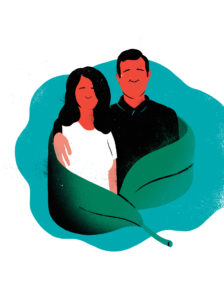 Unexpected deaths happen more often that we might care to think, and they can touch any family. In October 2017, my cousin Cara Kernohan was rushed to the hospital after suddenly feeling unwell. She was 29, pregnant and healthy, but within minutes of arriving at Foothills Hospital she was in a coma with bleeding in her brain. Doctors saved the life of her daughter Blakely, born five weeks premature, but Cara never got to see her child. She remained in a coma and died a few days later.
It was an abrupt tragedy for Cara's family and friends. It was also, for most of us, our first introduction to HELLP syndrome, a rare variant of preeclampsia, for which there is no screening process and no cure. "Trying to wrap your head around it, I still can't fathom that it even happened," says Cara's mother Jillian Young. "The unanswered questions and grief in the first six months or so was so painful, and I thought, 'What's going to get me out of this?'"
As Young learned more about the medical condition that killed her daughter, she felt an urgency to advocate to do something. Nothing could bring Cara back, but by raising awareness and research funds she might prevent others from suffering the same fate.
On Oct. 5, 2018, the first anniversary of Cara's death, Young hosted the inaugural Cara HELLPs Preeclampsia Fundraiser Walk and Run, which is intended to now be an annual event. Not only has she raised close to $50,000 for HELLP research and education, but Young has become something of a spokesperson for the cause, invited to speak at conferences in Edmonton and Williamsburg, Virginia. "This was something that was so preventable and happens more than anyone knows," she says. "I wanted to take that grief and anger and put it into something that's going to help other young pregnant women."
I didn't know what to do with my grief when Cara died. I had lost young friends to tragedy before: to a car accident and to brain cancer. But the sudden death of a family member, someone who was happy, healthy, newly married, excited to be a mother, felt almost unreal, the sort of awful thing you secretly think will never happen to your family.
The five stages of grieving are said to be denial and isolation; anger; bargaining; depression; and finally, acceptance. This is not a scientific fact, but a broad observation; not everyone experiences all of these, nor is the order fixed. Different people respond differently, and the direction and length of the route taken varies widely. I didn't bargain, nor did I feel angry. My grief settled me between the lines in some murky and contradictory combination of denial, depression and acceptance.
There is no rulebook or road map for working through the storm of emotions after the death of a loved one. The examples here of people striving to find and create light in their darkest time are remarkable, but not everyone can be expected to do this, as Cara's mother acknowledges. "Not all of us have that in us," says Young. "It would be so easy to give up when you lose a child. There's nothing worse. You can't even get your head around it."
For her part, Young says the Cara HELLPs fundraiser did indeed stem from her grieving process. But she sees value in it beyond that, even beyond her fight to prevent other mothers suffering the same tragedy — it helps her keep her daughter's memory alive.
"It really helps me talk about Cara," says Young. "When I don't, I'm more sad. Talking about Cara helps me grieve. When you stop talking about someone, it's like they're gone."
Cara's daughter Blakely will turn two this month. One day she will learn the story of her birth and her mother's death. But she will also know that that tragedy was transformed into a force for good in the world. While that won't bring her mother back, it is something.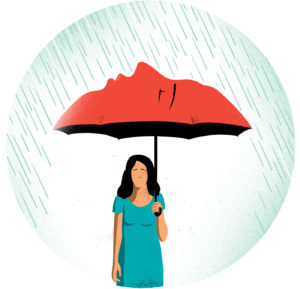 Memorial Galas and Foundations
Second annual walk/run takes place Oct. 5, 2019. carahellps.com
Third annual gala is on Oct. 5, 2019. tinyfootprints.ca
Annual fundraiser on Oct. 18, 2019 featuring a performance by Jerry Seinfeld. owenhartfoundation.org
Amber Webb-Bowerman Foundation 
The Sugar Bowl lawn bowling tournament fundraiser happens annually in mid-August. amberbowerman.ca
South Glenmore Park. quinterralegacygarden.com
Apply at calgaryherald.com/news/the-michelle-lang-fellowship