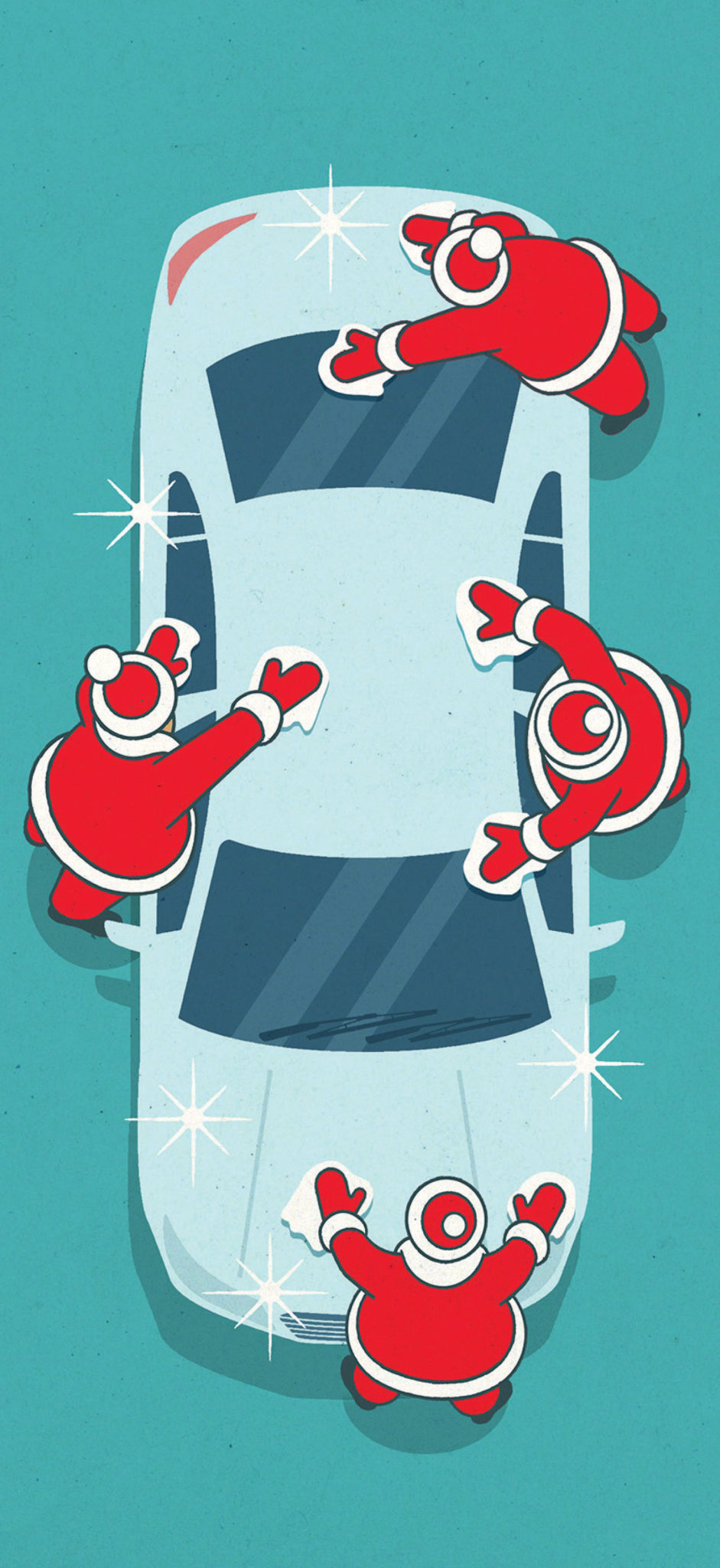 Get Clean
Several parkades throughout the downtown core feature on-site car washes (Centennial Parkade, Bankers Hall, Devon Tower, Eighth Avenue Place, Jamieson Place, Suncor Energy Centre, Centennial Place, Bow Valley Square and Livingston Place). Dropping your car off to be washed or detailed at one of these spots while you go shopping or have lunch is the equivalent of sending your car for a day at the spa.
Drop and Shop
During the holidays, book an appointment at the Bubbles Car Wash & Detail Centre across from CF Chinook Centre, then head to the mall to do some Christmas shopping. The limited parking at Bubbles means you can't leave your car there for a full day, but a mid-level service such as an interior shampoo will give you an hour or two of shopping time, while the full-detail package provides a shopping window of three-to-four hours. Plus, you get to skip the part where you meander around Chinook's parkade looking for an elusive green light.
Melt Away
If a detail car wash is outside your budget, you can always just park it for a couple hours in a heated parkade so you can melt the blocks of snow and ice on your wheel wells. All of the Calgary Parking Authority (CPA) downtown parkades are heated with the exception of parkade-lot 25.
Use Public Parking Perks
The CPA also offers complimentary tire-inflation services and vacuums at most of the downtown parkades. And for those days when it seems the universe is really out to get you, they offer battery-boosting and tire-assistance services 24/7 in all ParkPlus Zones (on-street, parkades and surface lots).
Garage Bond
Calgary winters are a lot easier to weather if you have a multi-vehicle heated garage. While they're often decried as the enemy of good urban design, mega-garage homes are popular around these parts for a reason. Buddy up to someone with an extra space, make plans to visit them (coincidentally) on nights when the forecast is set to drop and spare yourself the cruel sound of your car struggling to jump to life.