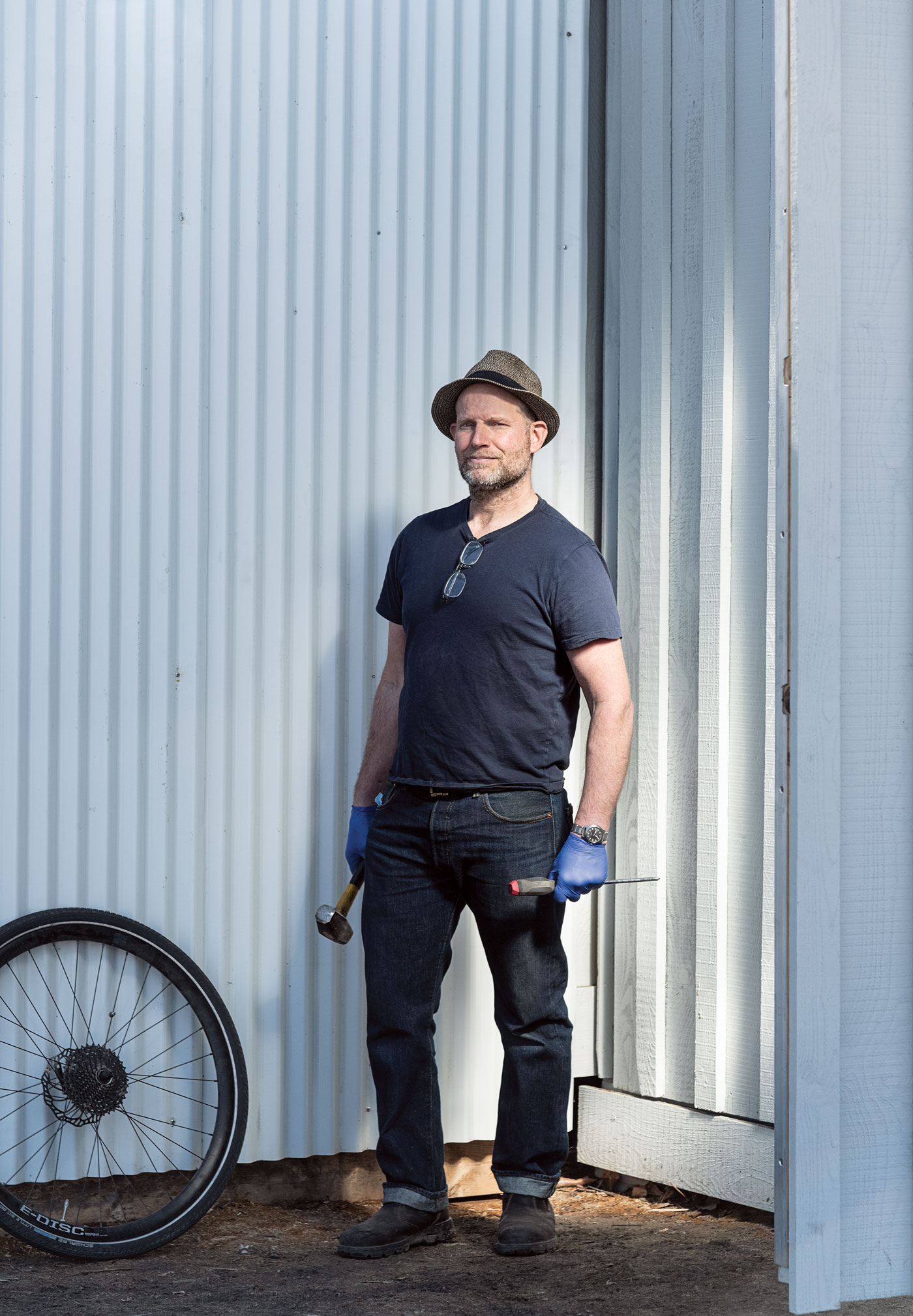 Bicycle repair and maintenance business Joe's Garage has taken many forms over the last decade and a half, none of which have resembled the bricks-and-mortar norm.
Owner-operator Joe Nunn first started Joe's Garage out of a bike trailer, which evolved into a cargo bike, then a 1981 GMC Grumman Kurbmaster delivery truck, and now a steel shipping container. No matter the format, Nunn says Joe's Garage is always a work-in-progress.
"I like to tinker with the set-up, in whatever iteration," says Nunn. His most recent project is adding a roll-out deck and fold-out awning to the shipping container. "I go down these rabbit holes of designing, but it's very satisfying when they come together," he says.
Nunn has worked with bikes since the late 1980s, both in shops and as a bike messenger in Toronto. Inspired by another Toronto business, Dave Fix My Bike, Nunn made his first foray into mobile bike repair and maintenance during a transit strike in the mid-'90s, operating out of a bike trailer at Toronto Island Park.
When Nunn moved to Calgary in 2006, he brought the idea with him. By 2007, he had a permit with the City of Calgary and a few months later he was setting up daily just southeast of the Louise (10th Street) Bridge off the Bow River pathway — a location he still uses.
Nunn started operating Joe's Garage out of a shipping container in 2019. The set-up has been his most stationary iteration to date. With the addition of a propane heater, Nunn can, for the first time, run his business during all four seasons.
Now in his 15th year of operation, Nunn says he's glad the city has embraced and supported his constant evolution. "It's nice to think that while I've had my head down, working on bikes, [Joe's Garage] has struck a chord and it's been accepted," he says. "Because it was a little outside the box."