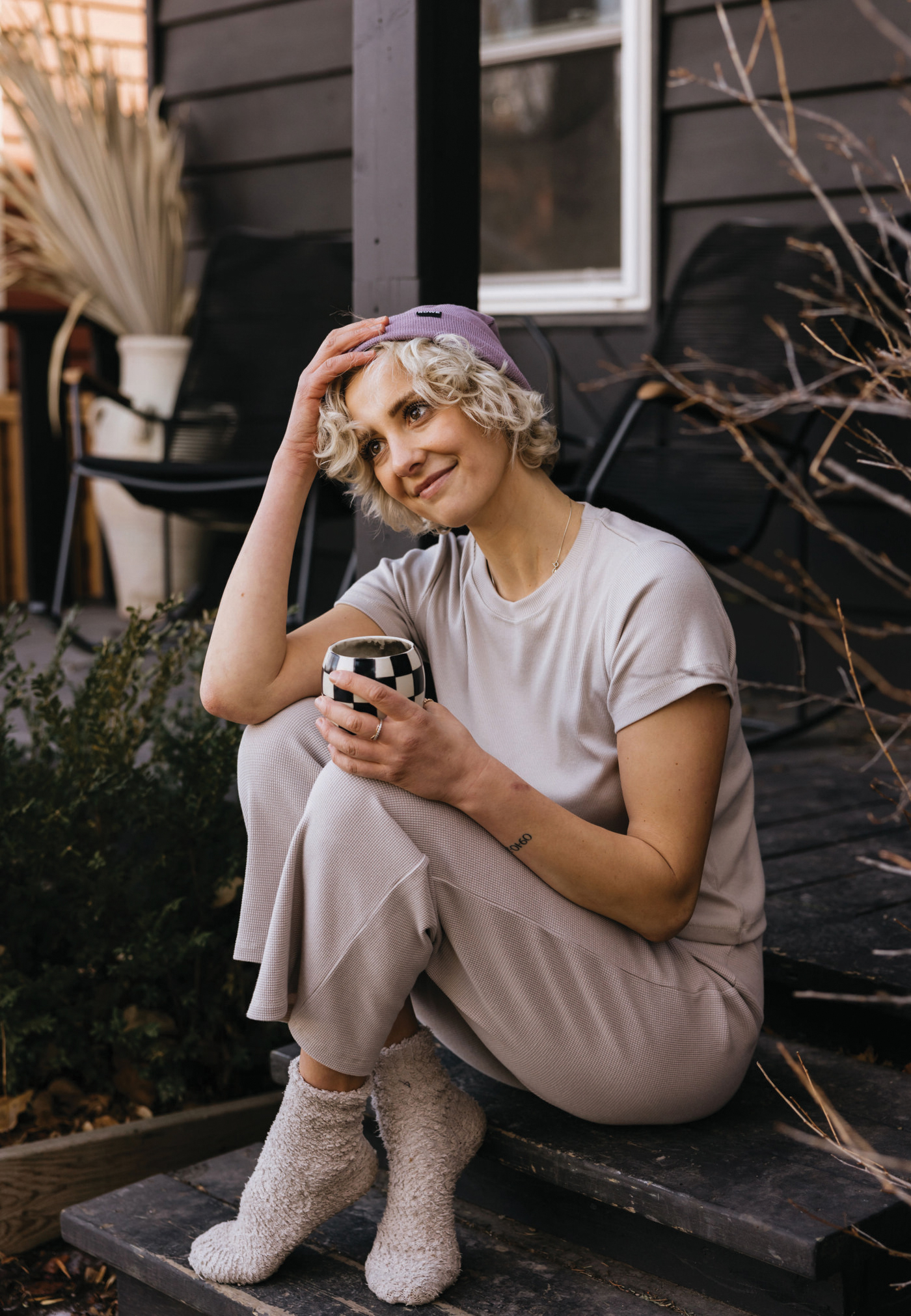 In 2019, I was working as a freelance ghostwriter and living in Hawaii. I was making the most of all the adventures life threw my way, and didn't think twice about the fatigue, long-lasting cough or feverishness I was experiencing. After a friend noticed a lump on my neck, I visited a doctor. An X-ray revealed a big mass in my chest. I packed up my life and flew back to Canada. I was officially diagnosed with Stage 4 Hodgkin's lymphoma on June 27, 2019. I was 25 years old.
Life with cancer didn't feel like my new normal, but I wasn't in denial. I was very much aware that cancer was my reality, but I had been feeling exhausted for so long that getting a diagnosis and treatment plan almost felt like a relief. Hodgkin's lymphoma is known for being treatable and curable, and I had a lot of encouraging responses from my doctors. I clung to the positives, without really mentally processing the diagnosis — I focused on the firm end-date of treatment, had faith in being cured quickly and saw this as a passing season, almost like being in university again and having to power through a hard semester.
I had chemotherapy and surgery, but I didn't really alter my life. I took on a new work project, travelled and took pride in going for jogs the day after chemo. Mentally, I approached ending treatment as getting my life back. In December 2019, we held a big party after my last chemo session. I felt like this tough season was over and I could put it behind me.
In spring 2020, when I felt the lump in my neck, my heart sank. I was diagnosed with cancer for the second time on June 26, 2020. After my first diagnosis, I went out of my way to not identify as a sick patient. But, after my second diagnosis, I reassessed and made the mental decision to let myself rest. I decided my entire focus would be on treatment — the chemotherapy was more intense this time and I had an autologous stem cell transplant. I made the choice to slow down, to take a leave from work and I started creating cancer-inspired artwork. In a weird way, cancer gave me this freedom to let myself be sick, and opportunities have come into my life from that accepting mindset. I wasn't ashamed of where I was at in life.
In October 2020, I received the news I was cancer-free for the second time. But, after opting for a precautionary scan, I got another call in January 2022 and learned, for the third time, I had cancer.
This whole journey hasn't played out the way I thought it would. Even though I can process it all better than I could in the past, there are still really hard days. A fresh start doesn't just happen on New Year's Eve for me anymore; I'm constantly pivoting and reassessing what I can do and what I value.
3 Useful Resources
Workshops, classes and programs about specific chronic health conditions, like living with long COVID or Parkinson's disease offered via Zoom, phone or recorded video. 
1-844-527-1160, ahs.ca/ahlp
Through programs including recreation opportunities and employment support, Vecova meets the lifelong and ever-changing needs of people with disabilities. 
3304 33 St. N.W., 403-284-1121, vecova.ca
This charity offers free educational and self-care programs, as well as practical services, to any Albertan living with cancer or caring for someone living with cancer. 
1404 Home Rd. N.W., 587-747-0260, wellspringalberta.ca