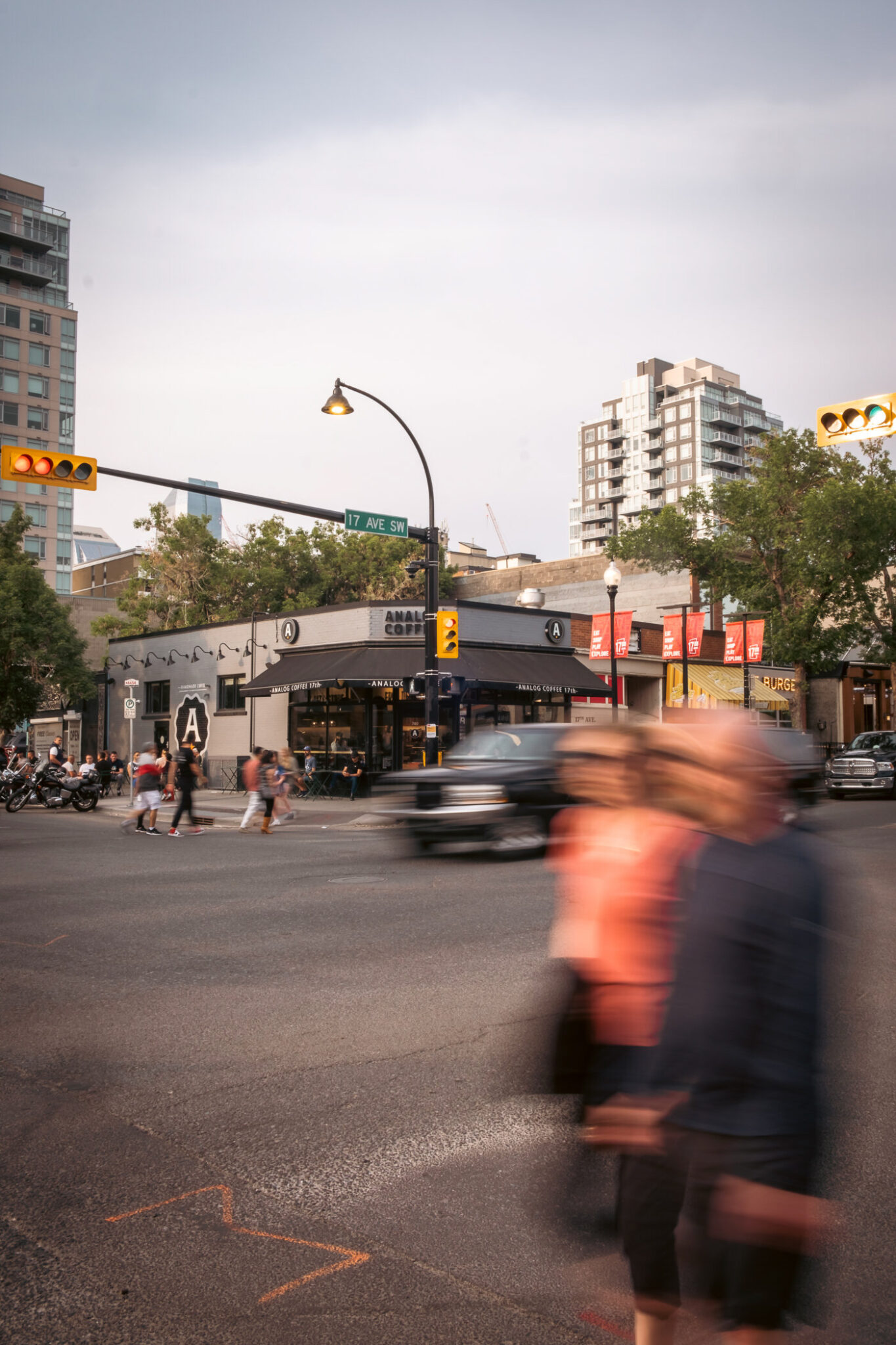 What, exactly, makes a neighbourhood the best? We'd say it's a range of things, measurable and intangible, that all add up to a feeling that you're in the right spot.
Whether you live in your ideal neighbourhood, or just like to visit, the qualities of what makes it the best are all over the map. Sometimes it's having the perfect home with the perfect yard; sometimes it's the perfect park or the perfect café or the perfect bar where everybody knows your name. Sometimes it's the way the trees form a canopy over the streets. Sometimes it's having a lake that only you and your neighbours get to use. Sometimes it's having someone nearby who brings over fresh banana bread and will feed your pets and water your plants. Sometimes it's being able to go away without anyone knowing you're gone. Sometimes it's being able to see the mountains out your back window. Sometimes it's being able to see your kid's school out your front door.
Perhaps you've never put much thought into why we love certain neighbourhoods.
But some people think about it a lot — those who work in real estate, or homebuilding or community development; those who study how cities get built and how we get around in them; those who help newcomers settle in and feel at home. So, we reached out to a handful of them to tell us about the neighbourhood in Calgary that they love the most, and why.
We also compiled our own list of best neighbourhoods in a range of categories.
Which neighbourhood do you love? We'd love to hear from you, too. —Shelley Arnsuch
Nabeel Ramji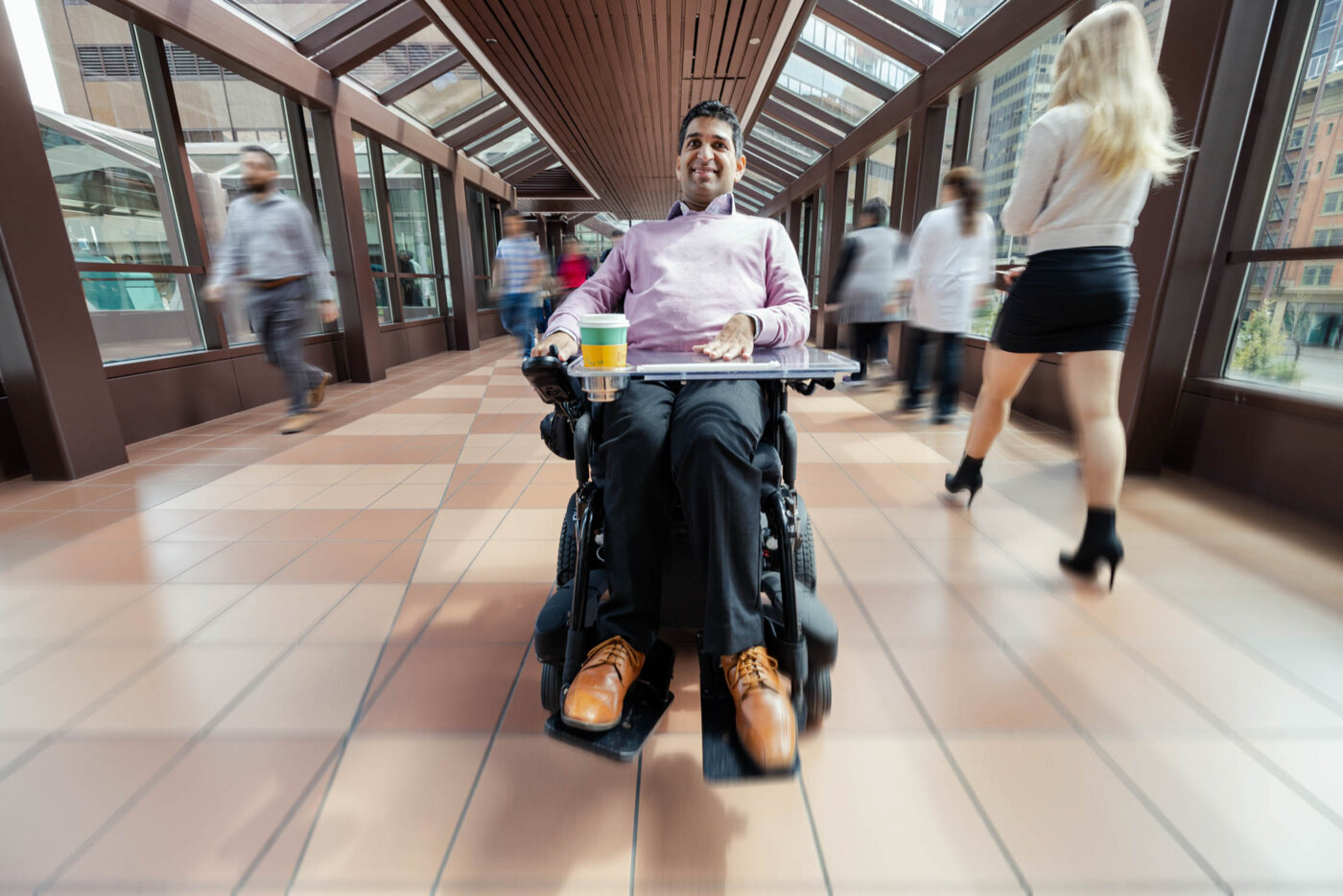 Occupation: Co-Founder and CEO of Pedesting, a navigation app that identifies accessible routes through built environments of cities.
Favourite neighbourhood: Downtown Commercial Core
I love the Downtown Commercial Core. I have cerebral palsy and use a power wheelchair to get around — we are all pedestrians, regardless of what our abilities are — and I find the downtown core to be accessible and inclusive. The Plus 15 Network safely connects buildings with more than 16 kilometres of elevated pathways, and the City has made a concerted effort to improve them for all pedestrians. For example, improvements have been made to add handrails and ramps, power door openers, and lighting and colour contrast for people with limited vision. Plus, there are some cool gathering spots in the Plus 15 Network, like the Devonian Gardens and the Winter Gardens, and I always have positive interactions with Calgarians in the network. Whenever I'm wheeling through the Plus 15s, I'll see someone I haven't seen in a long time and stop to catch up, or I'll meet someone new.
I'm a coffee drinker, so another thing I love about the downtown core is all of the boutique coffee shops. Some of my favourites are Phil & Sebastian, Analog Coffee and Deville Coffee, but I think my most favourite is Lil E Coffee Cafe. Besides offering great coffees and teas, it's a non-profit business that hires people with intellectual and developmental disabilities. It's a unique business model, an inclusive space and a fantastic place that supports people with disabilities.
At this time of year, I think my absolute favourite thing to do in the downtown core is wheel up and down Stephen Avenue. There's just an incredible energy. —as told to Karin Olafson
John Brown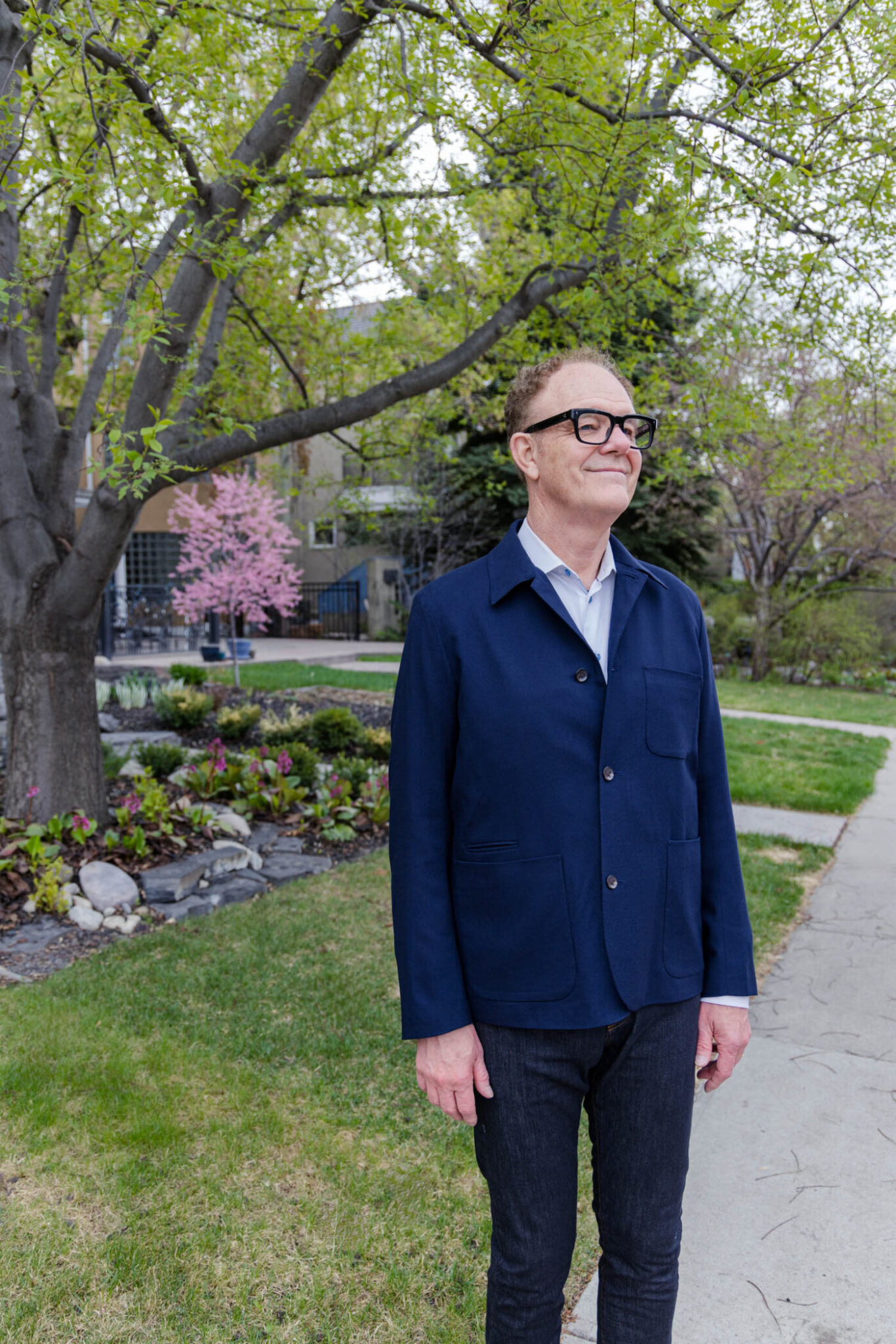 Occupation: Dean of the School of Architecture, Planning and Landscape, University of Calgary, and Co-founder of Housebrand and Garden Loft
Favourite neighbourhood: Parkhill
The perfect neighbourhood is the one that fits you and where you feel at home. Parkhill has served me and my family well for the past 25 years — and counting. It's central and close to downtown, a 10-minute walk to Mission (where my office was), and it's quick to the airport, which is good, since I travel a lot. It also connects with the Elbow River, Stanley Park and the pathway system. Plus, I'm a three-minute walk from my brother's apartment building.
I've always loved Parkhill, so when an opportunity to build there [came up] my partner and I took advantage. It's a denser community with smaller lots — our attached home is on a narrow duplex lot. People sit out on their porches and take care of their homes and gardens. There's a great street life here.
The community has worked well for our different life stages. When my children were growing up, they were able to go to great public schools. Now they're grown, but there's still a strong sense of community: I like the diverse backgrounds of neighbours, the community association, events like the community Stampede breakfast. I enjoy just participating in the life of the neighbourhood.
Living in Parkhill has allowed our family to avoid extensive commuting for work or school. I believe the more we can stay close to where we live, the better. We like to shop and dine in Mission. We really like the independent vendors on 4th Street S.W.: our favourites are Peasant Cheese, Yann Haute Patisserie, PAWSitively Natural Pet Food, Aida's Bistro and Purple Perk. —as told to Colleen Seto
Khalid Omokanye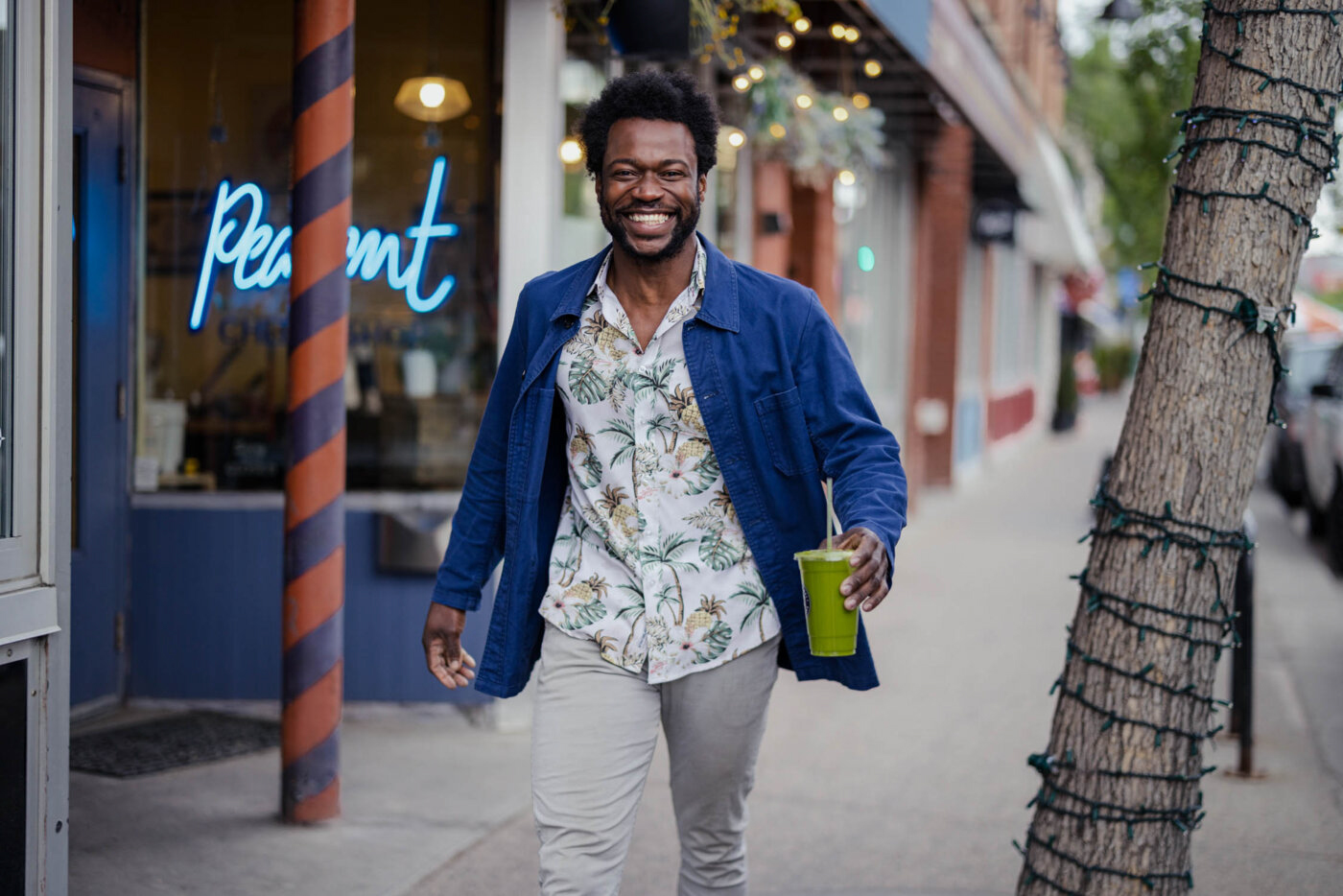 Occupation: Artist, Architectural Designer and Managing Director of The Artist Lounge, a bar and restaurant inside the Ruberto Ostberg art gallery.
Favourite neighbourhood: Mission/Cliff Bungalow
I appreciate neighbourhoods that accommodate different modes of transportation, like public transit, and have good walkability and public art. I just like neighbourhoods that have a lot of different stuff going on. My habits tend to be more erratic, skipping between different sectors of the city, and I tend to avoid singular favourites. But, forced to choose, I'd say Mission/Cliff Bungalow would be my current favourite, for the way it goes from quiet residential blocks, to busy streets packed with restaurants, bars and cafés, to the tranquil riverside areas, all within a few strides. It is a neighbourhood with a great deal of variety for the wandering flâneur.
For dining out, there are places like Jinya, Carino and Shokunin. If you're into the third-wave coffee thing that's going down in Calgary, much of it is represented in Mission, like at Phil & Sebastian. There are also probably 10 different doughnut places like Hoopla Donuts and Beebop Doughnut.
I also like the park in Cliff Bungalow [Mok'nstsis Park], sitting by the river around there. I can completely forget I'm in the inner city. It feels like you're in the middle of nowhere. That's cool. —as told to Colleen Seto
Tyler Dumanski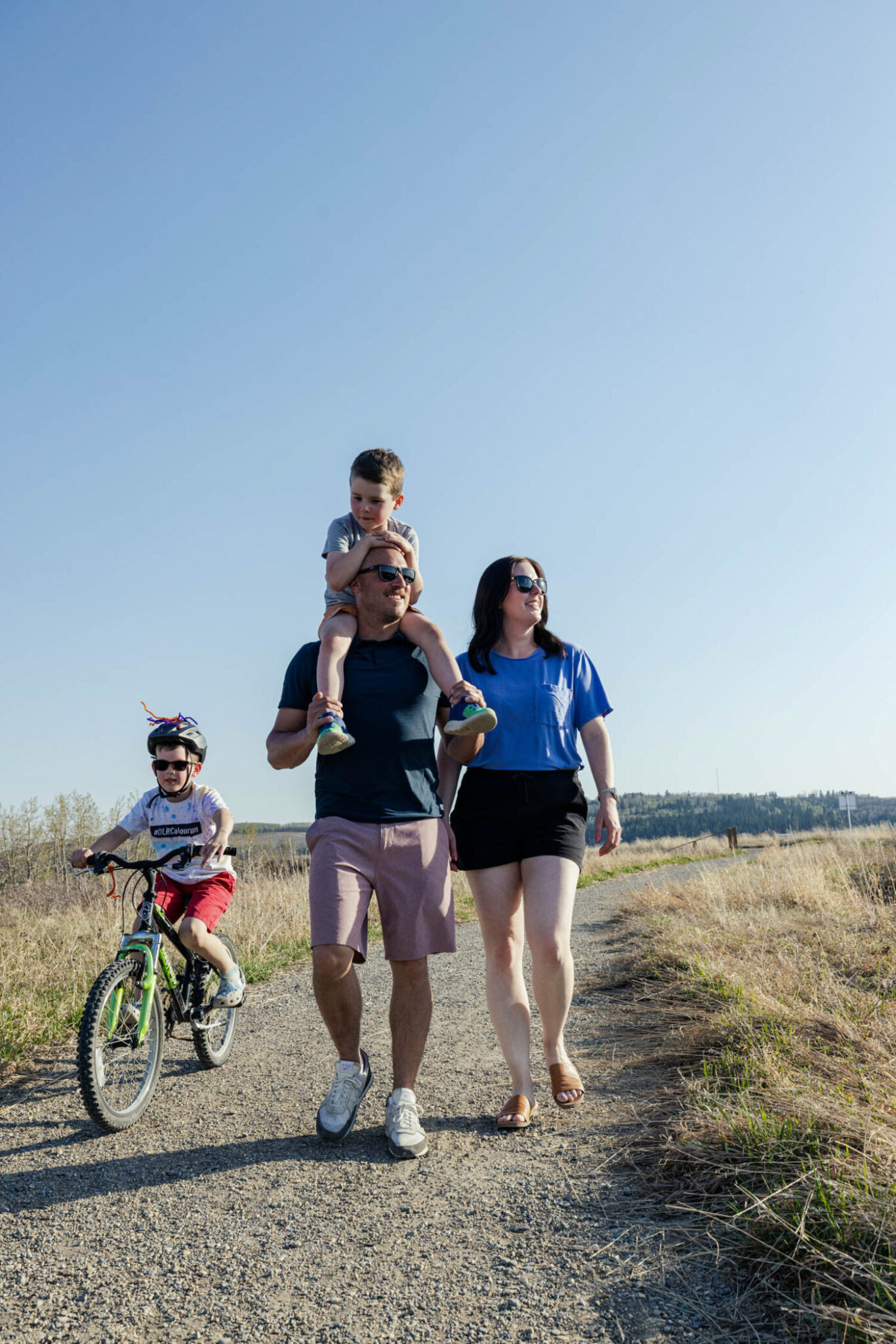 Occupation: Real Estate Agent at Charles Real Estate
Favourite neighbourhood: Pine Creek
I became a licensed realtor in the fall of 2022. One of the things that makes me unique as a realtor is, before that, I spent 23 years building homes for Calgarians. Over that time, I've been involved in the construction of dozens of new communities, as Calgary has grown immensely over the last two decades. While there is a certain charm to older, mature communities, I always find myself gravitating to the growing communities and the new ideas developers are bringing to them.
My family and I moved to Pine Creek in November of 2022. We love that it is quiet and serene — we can even hear coyotes at night. Our children can go out into our backyard that backs onto a playground and explore. While Pine Creek is quiet and has a tucked-away feeling, I love that we can get in the car and within eight minutes we are at the Shawnessy arena and library, as well as many shopping and dining options. I love that we are a four-minute drive to the newly opened Big Sky Fitness in Legacy, as I can work out every morning and be home in time to see my kids off to school. I feel that Pine Creek is the best of both worlds, in that it feels like you're away from it all, while still being close enough to amenities. —as told to Michaela Ream
Lejia Feng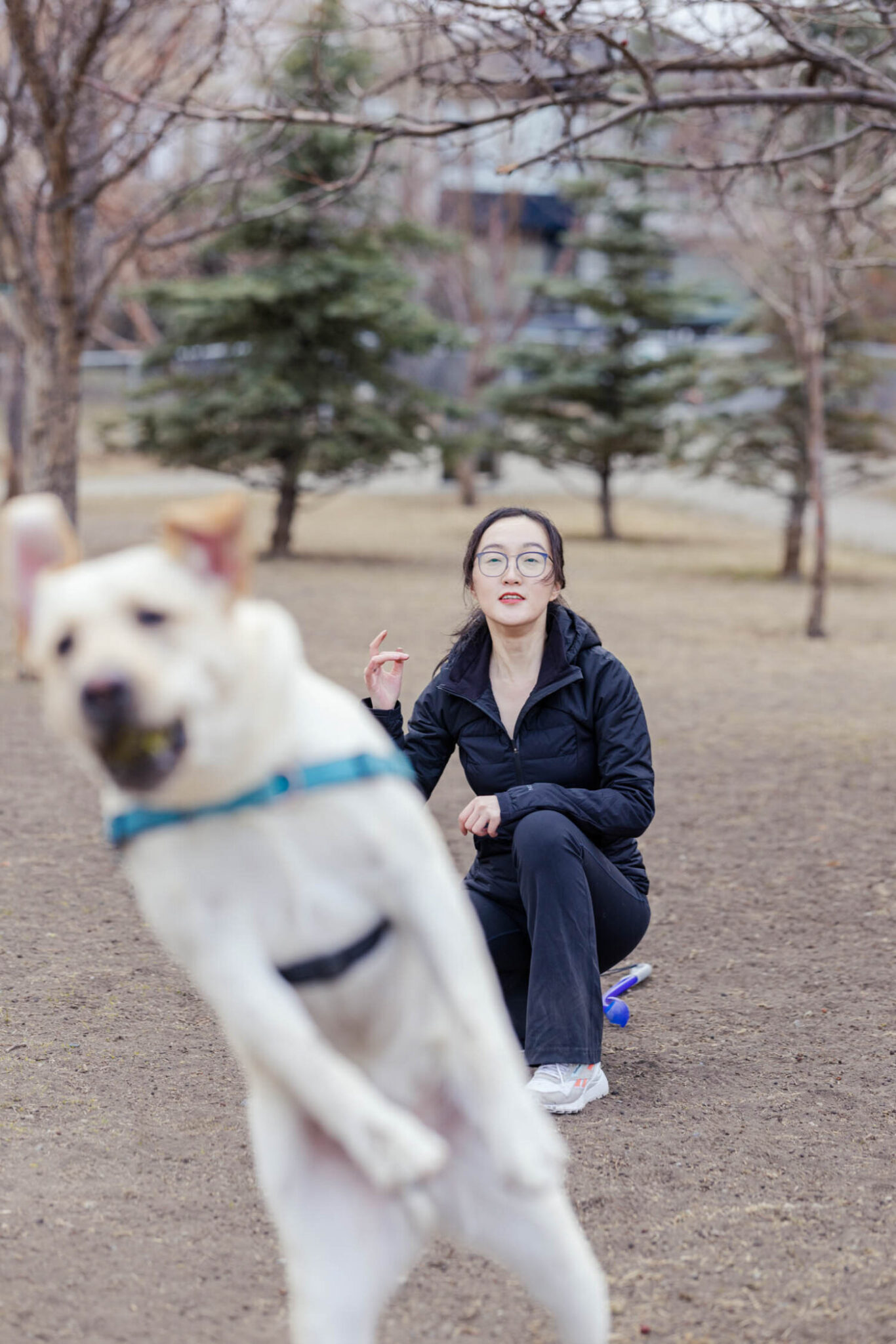 Occupation: Digital Marketing Specialist at Immigrant Services Calgary
Favourite neighbourhood: Killarney
I moved to Calgary from Nanchang, China, just over three years ago. I've lived in five different neighbourhoods since 2020 and my favourite is the one I live in currently: Killarney. Because it's a dense, inner-city neighbourhood, I find it's quite diverse. You can meet all kinds of different people here. I think that makes Killarney welcoming for newcomers. I feel at home here.
Most of the reasons I love Killarney are very practical: I can drive, but I prefer public transit, and I think the transit network in Killarney is convenient. I take the bus into downtown for work, and it's only a 20-minute commute for me. And the closest CTrain station is a 10-minute walk away. I got a puppy during the pandemic — a yellow Labrador retriever named Bobby — so I also like how Killarney is a great neighbourhood to be a dog owner. When I first moved here, I was surprised how many dog parks and green spaces there are. It's a short walk to the Bow River Pathway, and I love taking Bobby to the Killarney Off Leash Dog Park and to the big green space behind the Killarney Aquatic & Recreation Centre. The aquatic centre is another reason I love this neighbourhood! I live right by this public amenity and I've signed up for swimming classes. I recently tried Hot Yoga on 17th and loved it! The lifestyle here is great, too. Killarney is right next to 17th Avenue S.W., so all the stores, bars and restaurants on 17th are also part of Killarney's convenience. —as told to Karin Olafson
Shane Wenzel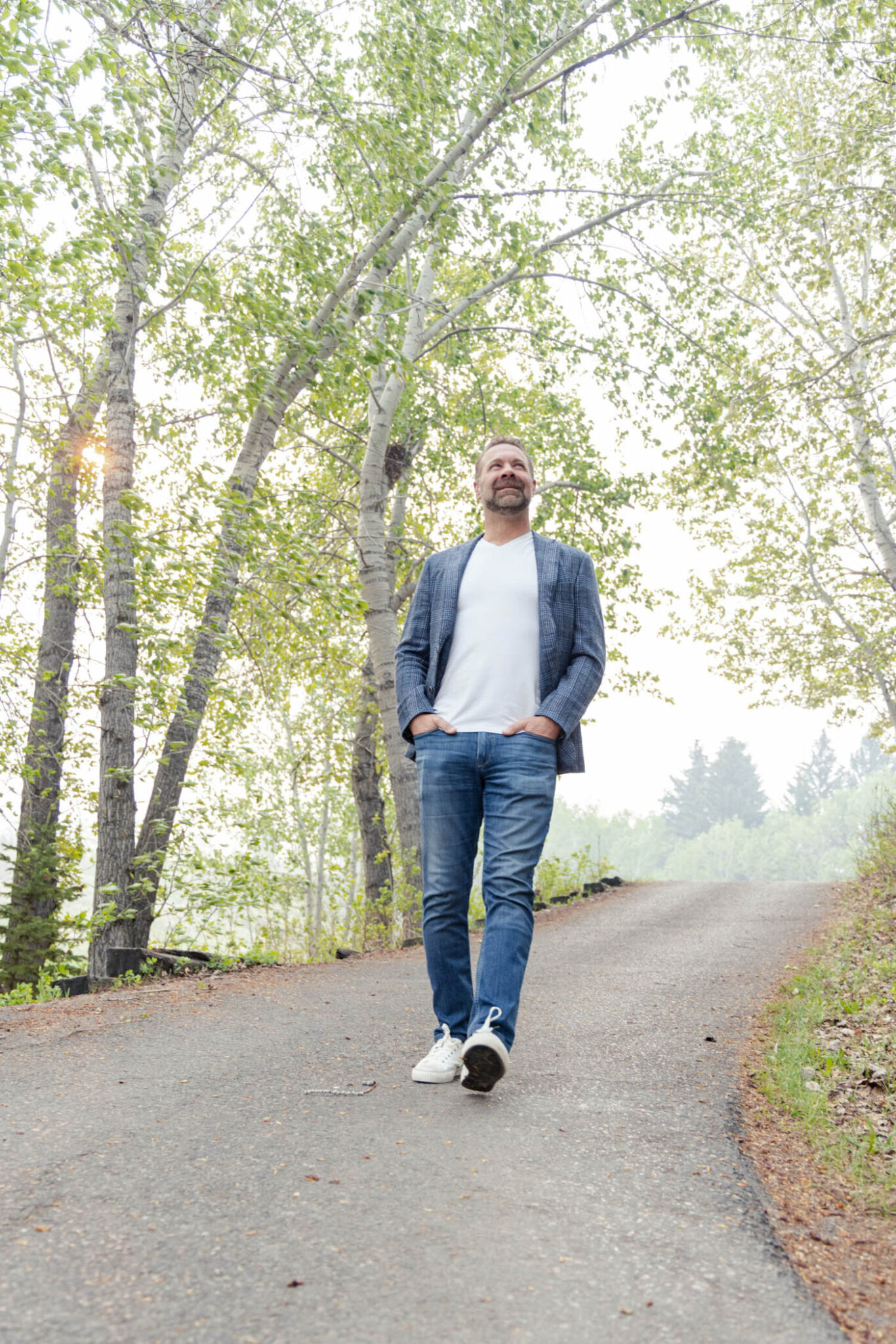 Occupation: CEO & President of Shane Homes Group of Companies
Favourite neighbourhood: Valley Ridge
My favourite neighbourhood has been, and will always be, Valley Ridge. I've always liked where Valley Ridge is located. It's actually closer to downtown than a lot of the [outer] northwest locations. It's well situated for when you're trying to get away to the mountains. It's one of the best locations around, and, for a long time, it was a bit of a hidden secret.
We were building in Valley Ridge about 25, almost 30 years ago. Calgary at that time wasn't even a million people yet. From a builder's perspective the lots were still very wide: 48, 50 feet. It was one of Calgary's last true golf course communities, but where it was situated was really what made Valley Ridge so unique. It was right on the edge of the river valley, so you had all the natural trees surrounding the community, and the developer at the time, Barbican, managed to protect a lot of those wooded areas.
The homes we were building were very different back then. You had a wider lot, which allowed you to have a wider home on the lot, so you had a lot of different front facades. And there were varying materials: You still had some cedar siding going on, some stucco exteriors, some vinyl exteriors, but a real blend of product. The homes were larger estate homes that, today, would be low in the area of about $1.5 million, right down to a small retirement village — homes there would run about a half-million today. Those homes are quite desirable right now, anything that's retirement- or aging-in-place-focused, especially where people have the ability to "lock and leave" and go somewhere warmer for the winter.
Valley Ridge just holds a special place in my heart, because it was one of those more unique subdivisions, where you drove in and you just had that sense of feeling that you had gone somewhere else. And that's probably what makes it special, that you felt like you were out of the city once you got there. —as told to Shelley Arnusch
Tanya Eklund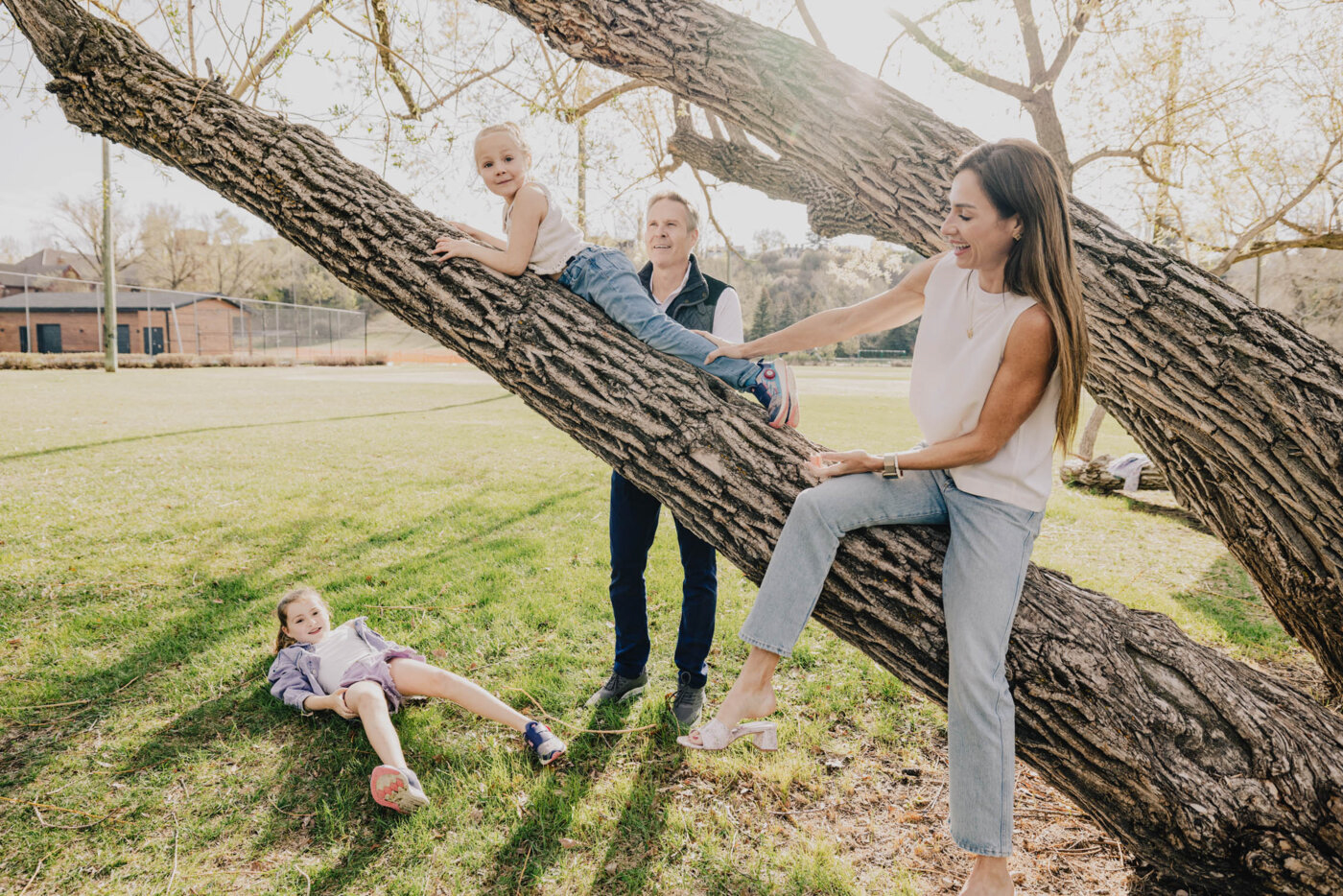 Occupation: Real Estate Agent, The Tanya Eklund Group of Re/Max Real Estate (Central)
Favourite neighbourhood: Elbow Park
I moved into Elbow Park in 2018 when my family and I bought our forever home. Some of the things that I love about this community are that it is very safe and active. The community centre and association offer a variety of amenities, including tennis courts and playgrounds for kids. There's also the Glencoe Club, movie nights in the park, multiple skating rinks and an excellent tobogganing hill for the snowy winter days.
Elbow Park is also a short walk to Mission/Cliff Bungalow and is centrally located with only a seven-minute commute into the downtown core. The community of Elbow Park is very family-oriented and offers great schools for kids. Neighbours look out for each other, and parents are actively involved in their children's lives. It is a wonderful community that my family and I are happy to call home. —as told to Michaela Ream
Beverly Sandalack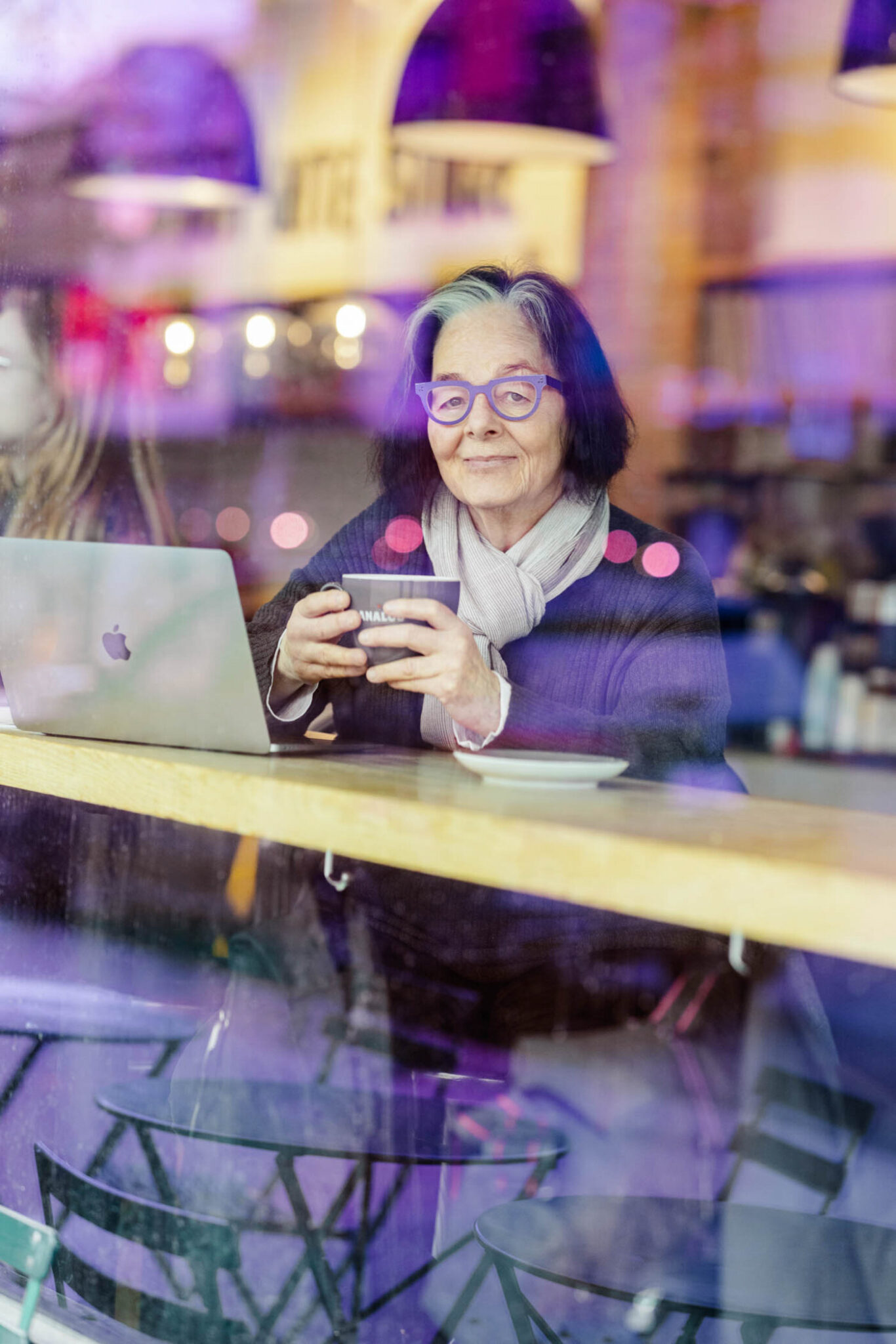 Occupation: Professor at the School of Architecture, Planning and Landscape, University of Calgary
Favourite neighbourhood: Connaught (Beltline)
I'm choosing the Beltline, but specifically a subset of the Beltline, as my favourite neighbourhood. I live in Connaught, one of the components of the Beltline, and I've decided to narrow it down because that's really my neighbourhood. It's where I do my living. Within a 10-minute walk, I have four grocery stores, about nine or 10 cafés where I do a lot of work, a lot of writing. There are many specialty shops. There are several bakeries, there are personal and professional services, there are gyms. Basically, everything I want to do, aside from where I work, which is the University, is within an easy walking distance. I think walking is one of the best ways to get around. It puts you in touch with where you are better than driving. Connaught is extremely walkable. There are continuous sidewalks everywhere. There are, more or less, continuous street trees (although it's becoming a little patchier as the urban forest ages in this neighbourhood). It's the quality of the walk. It's not just being able to walk somewhere in 10 minutes, it's a really good experience.
Also in this neighbourhood, one thing I really like is that there's a mix of building types, a mix of ages of buildings. That variety gives a lot of opportunity for different people to live here and you get a real mix of people. It's an extremely diverse part of the city, which is one of the things I appreciate about it.
I've lived here for a long time and I love where I live. I didn't come to love it; I chose it because it had all the urbanity, all the density that I really like if I'm going to live in the city.
It doesn't have enough parks, but the flipside of that is within minutes, on my bike or walking, I'm on the river path, and that connects me to much of the rest of the city. And, I can also walk to the LRT. —as told to Shelley Arnusch