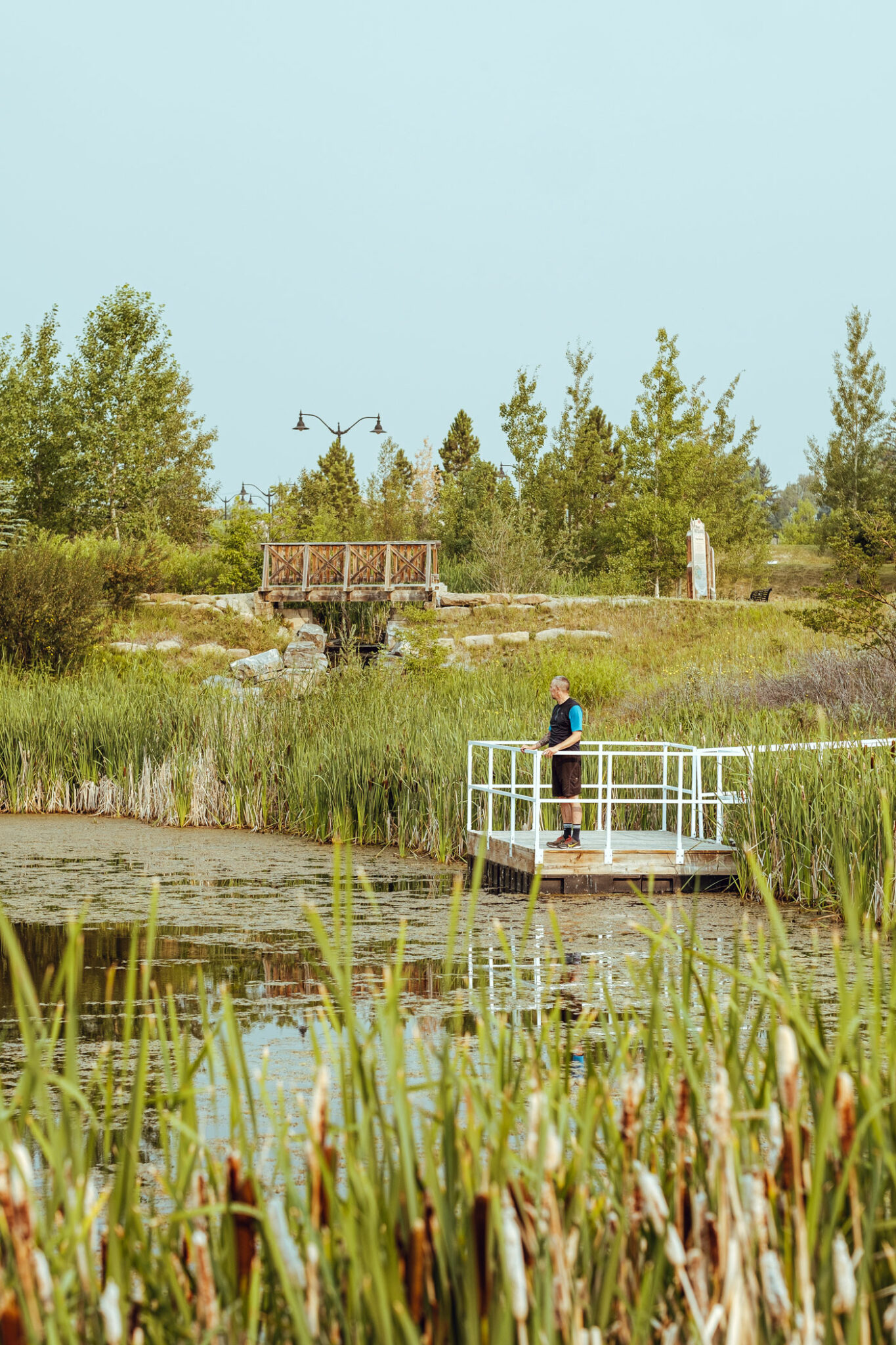 Heritage Park might be a household name in Calgary, but the Heritage Park Bissett Wetlands are not as well known outside of the nearby communities like Haysboro and Chinook Park who have been enjoying this oasis of wilderness in the city for over a decade. But for the Avenue readers who voted the wetlands "one of the places you need to visit" in the Neighbourhood Gems poll, this natural area within the city limits is a secret worth sharing.
The wetlands used to be a marshy space on the outskirts of Heritage Park. But when the park was expanded in 2007-2008, that marsh was developed into a beautiful park space and ecosystem that is abundant with wildlife. Mallards and goldeneyes are frequently spotted sunbathing on the three floating docks, and you'll hear the sing-song warning call of male red-winged blackbirds protecting their nests amongst the reeds.
Naturally, this spot is very popular with school groups and Heritage Park's education programming department offers guided tours for grade schools. But anyone who simply enjoys the rhythm of nature and the presence of wildlife (muskrats and deer have been spotted for years making their home on the lands or within the wetlands small forest) will enjoy this spot. A network of pathways for biking and walking via the Glenmore Reservoir also make Heritage Park Bissett Wetlands a nice spot to stop for lunch.
Heritage Park, 1900 Heritage Dr. S.W.
Urban Hiking Gem: Douglas Fir Trail
Our readers voted the Douglas Fir Trail the best urban hiking trail in Avenue's Neighbourhood Gems poll and it's easy to see why. The out-and-back trail runs for 5.8 kilometres with an elevation gain of 214 metres, so a relatively fit person can easily work it into their day or evening. A viewpoint overlooking Edworthy Park and the surrounding communities is a nice reprieve one-third of the way in.
Edworthy Park, 5050 Spruce Dr. S.W.