Calgarians have a new space to help make their big ideas a reality.
The Nureva Design Studio opened on the third floor of the Central Library on September 12, 2019, fully equipped with technology from Calgary company Nureva Inc. specifically designed to help traverse the barricades that come with collaborative work.
"In an ideal world, I would like to see people who are trying to deal with big challenges saying 'Here's a place that I can come, I can bring my team and I can occupy a different kind of space with different kinds of tools available to me," explains Greg Hart, co-founder of InceptionU, the non-profit educational organization which hosts the design studio.
"We're creating a permission space, because innovation requires a permission space."
Central to the design studio is the triple Nureva Wall, consisting of three touch-screen surfaces resembling whiteboards which are positioned around a corner in the room. Paired with Nureva's Span Workspace — an expansive cloud-based software which acts as a canvas for work on the wall — the screens become an interactive hub for jotting down and sharing ideas.
The technology is made to mimic and streamline already familiar group-work habits, creating a digital stand-in that can be shared within the space or in real-time with others using Span Workspace around the world. In its simplest function, tapping on the screen brings up digital sticky notes, which can then be filled with text or sketches and moved around the display. When working with a remote partner, the same workspace can be shared, offering an immediate transfer of ideas.
"We went out and watched what a lot of people were doing — with sticky notes and flip charts and whiteboards — and what we tried to do was replicate some of that and enhance it in the digital world," explains Nancy Knowlton, CEO of Nureva Inc. and former co-founder of SMART Technologies Inc., creator of the SMART Board. "What we want to do is just make it easy for people to collaborate when nobody teaches them how to collaborate."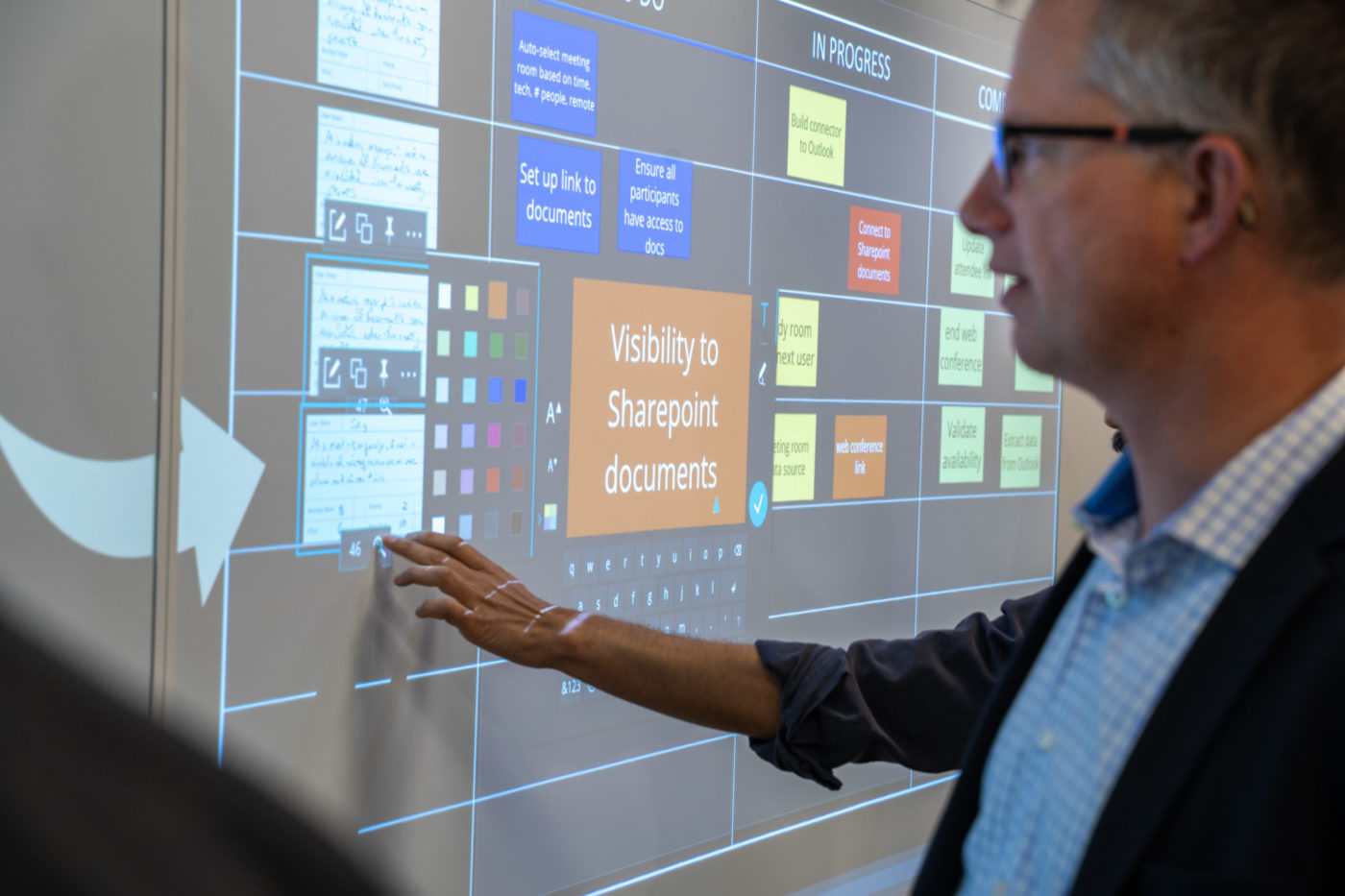 The design studio is also equipped with Nureva's audio conferencing system, including their Microphone Mist technology which utilizes "thousands of intelligent virtual microphones" to pick up audio from those working throughout the space.
InceptionU moved into its space in the Central Library in February 2019. The organization holds a number of educational programs, specifically focusing on technology and design, with broader objectives of creating skills to help thrive in the uncertain future.
Ultimately, Hart says the Nureva Design Studio represents a mutual pursuit held by Nureva Inc., InceptionU and the Calgary Public Library. "We all share the same ambition, which is to launch Calgary into a globally significant position in a different narrative than exists now or in the past," says Hart. "That's the kind of the thing that ties all of us together."
Access to the Nureva Design Studio can be coordinated through the InceptionU website here.