Where is it: 101, 131 9 Ave. S.W.
Size: Just under 7,000 sq. ft.
Who helped create the space: Sarah Ward Interiors
Number of animals that can be accommodated: ~60
The Petropolitan opened in April 2019 and is the first luxury pet care facility to open in downtown Calgary. 
Owner Hailey Seidel has been touring places in  Los Angeles, San Francisco and Manhattan over the past 10 years to research opening a luxury pet care facility in Calgary. 
"One of my favourite [facilities] was a colleague of mine in Manhattan who had a doggy daycare salon and boarding facility under a residential building right off of Central Park," says Seidel. "I was so inspired and intrigued by that because even if you live in a high density environment, it doesn't change your need for this service."
Seidel says the team at Sarah Ward Interiors turned her "dream into reality" by balancing the stylish elements she wanted with the functional elements of running a pet care service, such as washable concrete surfaces. 
Seidel wanted to have a fun and playful space that would provide dogs and cats with the comforts of home. She also wanted a pet care service that was customizable to accommodate the needs of any pet guest, since she knew from personal experience that a puppy and a senior dog have vastly different needs.
While touring the facility, you can see Seidel's personal touches in elements like the handpicked wallpaper, the purple epoxy floors, a Wes Andersen-styled concierge desk and even dog shaped topiaries at the entrance.
At The Petropolitan, dogs and cats have access to staff 24/7 as well as a variety of services. Owners can treat their pets to blueberry facials or nail painting at the salon and spa. Pets staying in the luxury suites can listen to podcasts with the staff or be read a bedtime story at night. The staff even offer to provide owners with text updates throughout the day so they can easily check in on their pet.  
Take a look inside The Petropolitan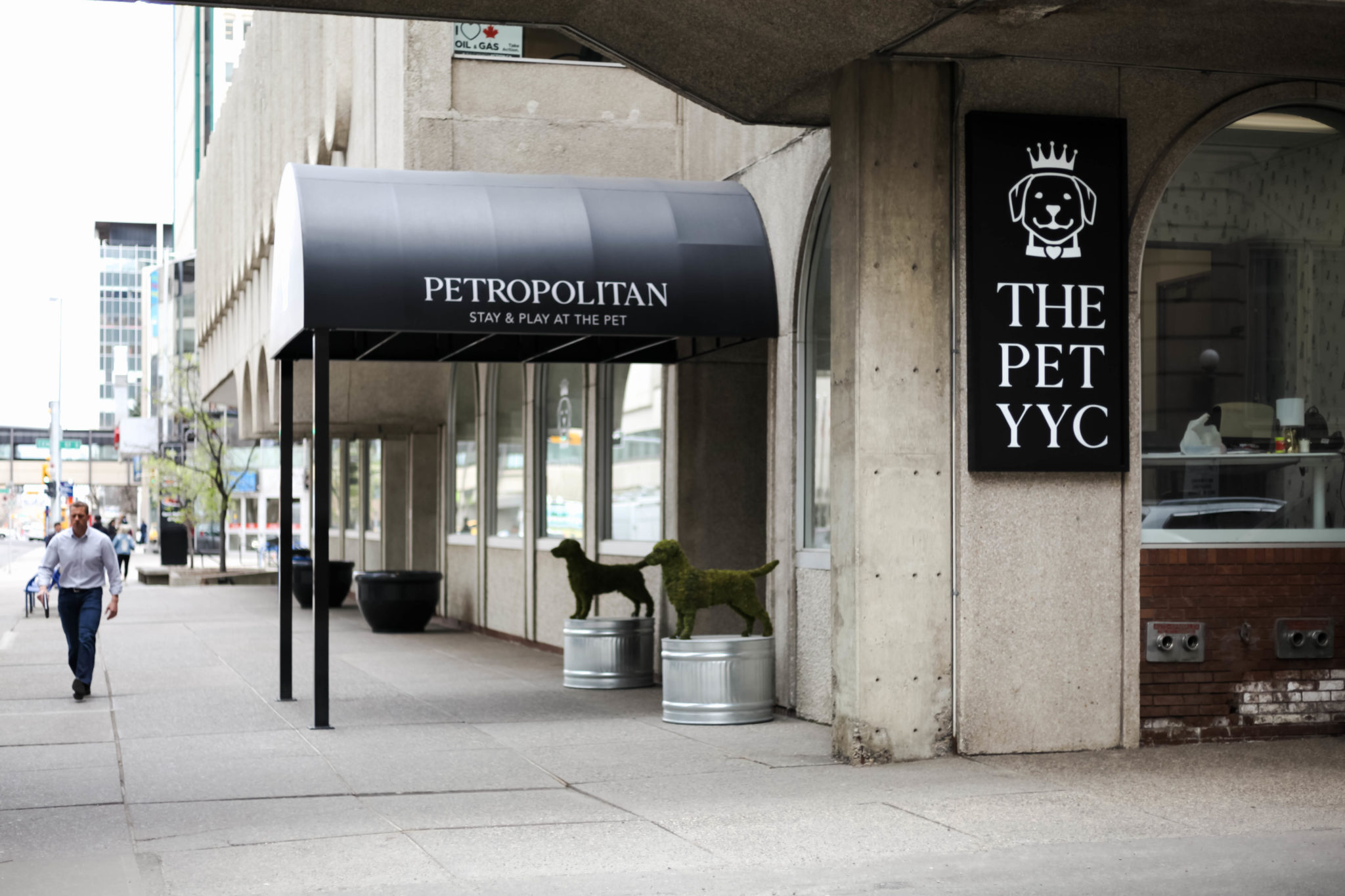 When walking past The Petropolitan, you're immediately drawn to its posh entrance that features two topiary dogs on either side of the front doors. It's reminiscent of entryways lining Central Park in New York.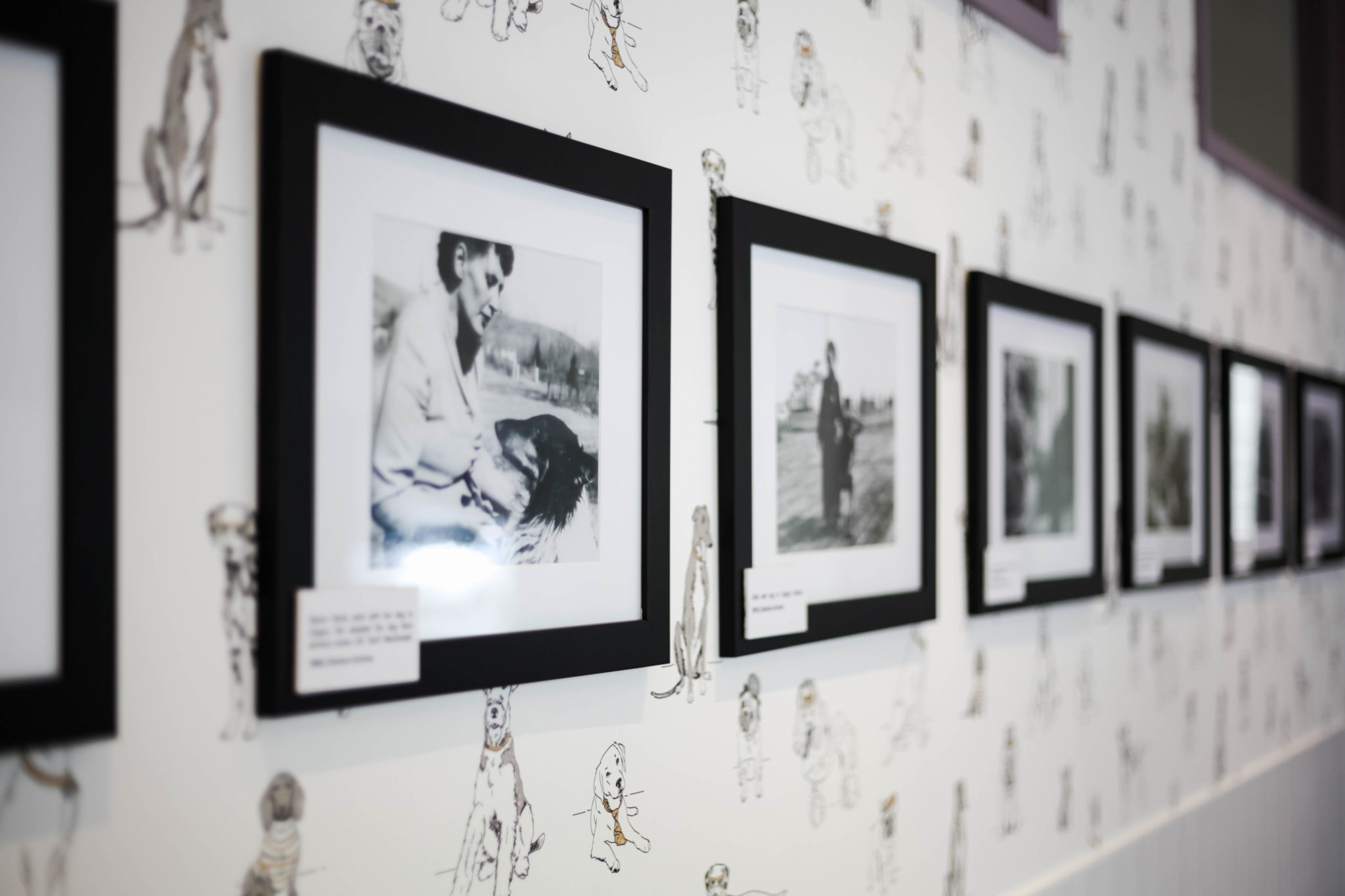 The lobby is decorated with historical photographs from the Glenbow archives. Dating back to 1908, the photos show Calgarians enjoying the company of their pets. "It echoes the feel you get when you go into the Fairmont where they have historical pictures of the hotel being built. Some of the people in the photos are local artists and people who may have been big members of the community back then," says Seidel.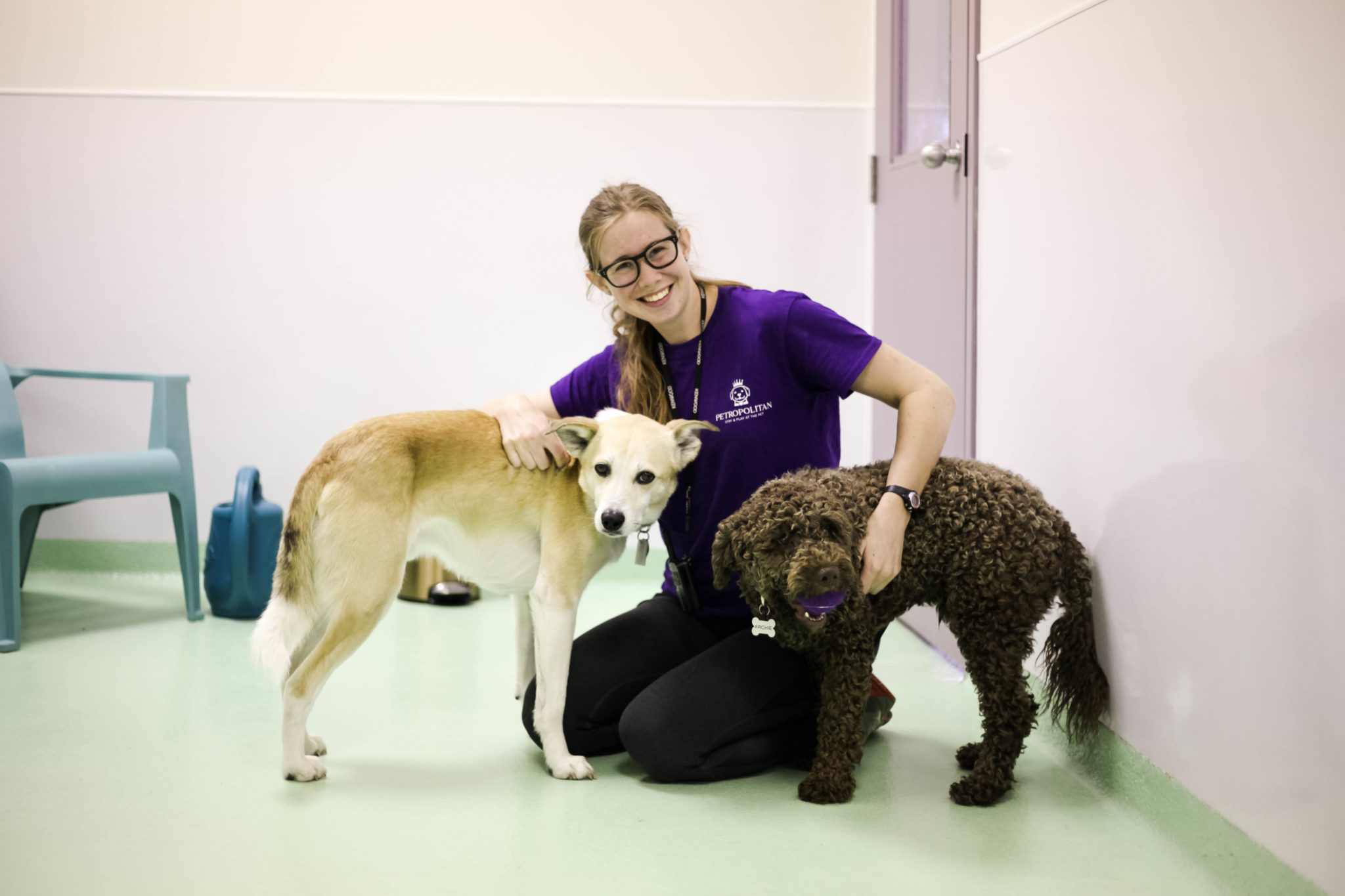 Each doggy daycare room has one staff member present to keep the dogs comfortable and relaxed and provide someone for them to play with. "They get played with based on what the client has said their level of activity is at home," says Seidel.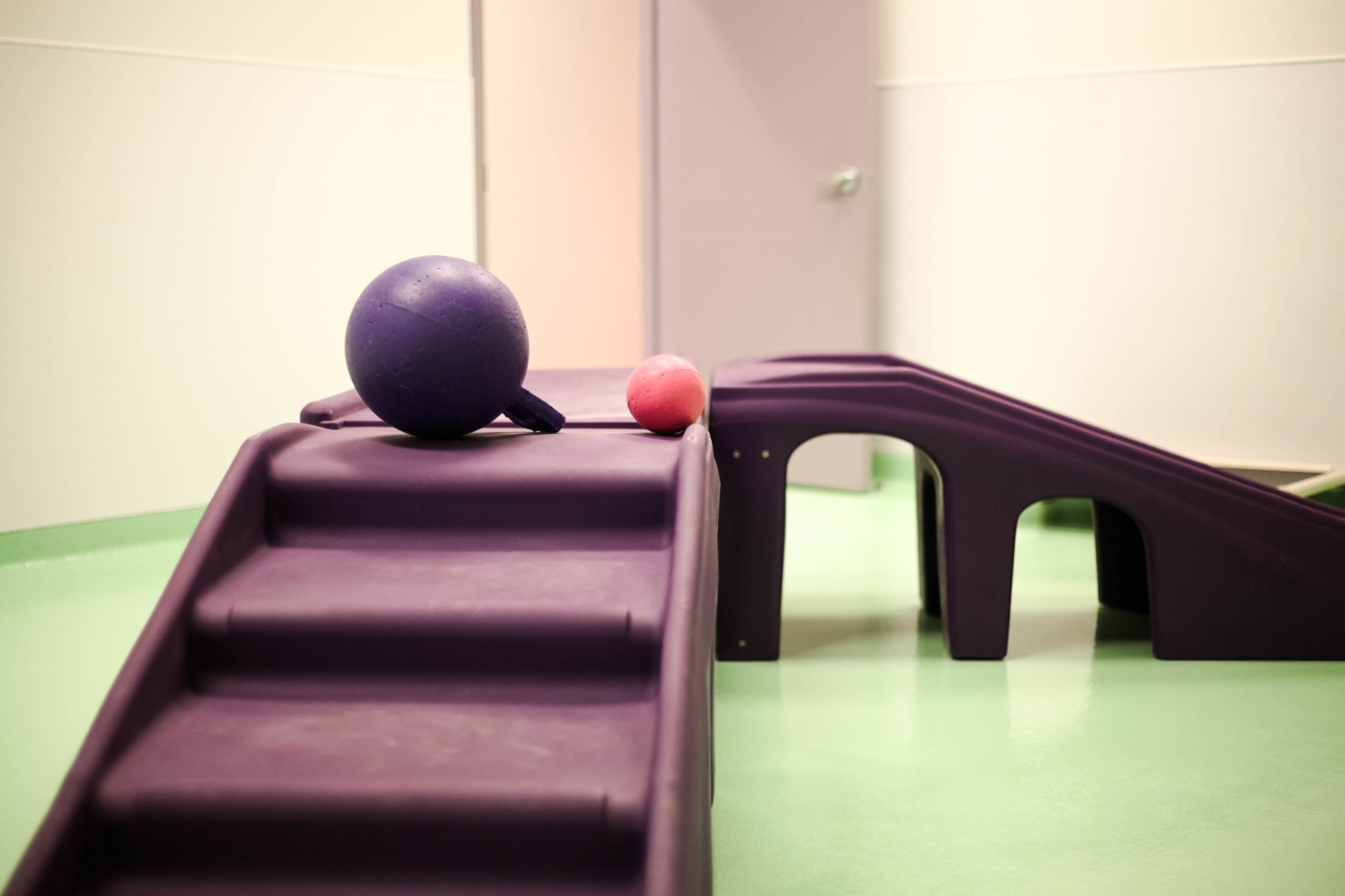 This is a larger play room where groups of dogs can rotate through to have a bigger space to play. If owners are visiting their pet on their lunch break, they can also take them in here to have some private space to play.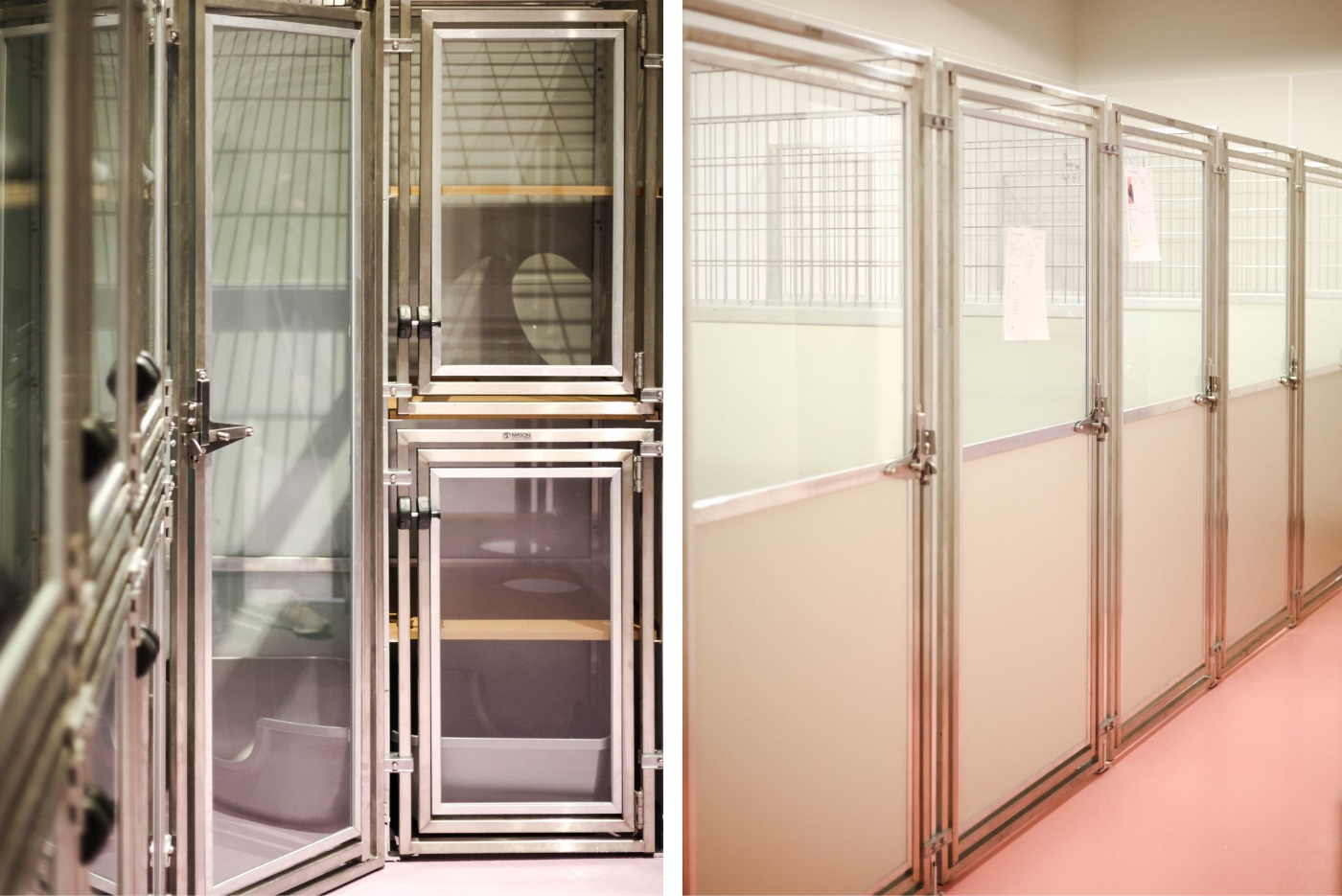 Along with the decor of each space, Seidel had to consider the functional aspects as well. "These traditional condos are perfect for providing healthy pet care in terms of making sure that everybody has a really restful experience and that they're sanitized and safe. At the end of the day, you're taking care of animals so you want to make sure everybody goes home healthy. Nothing here is porous, everything's concrete, washable, sanitized and veterinarian grade," she says.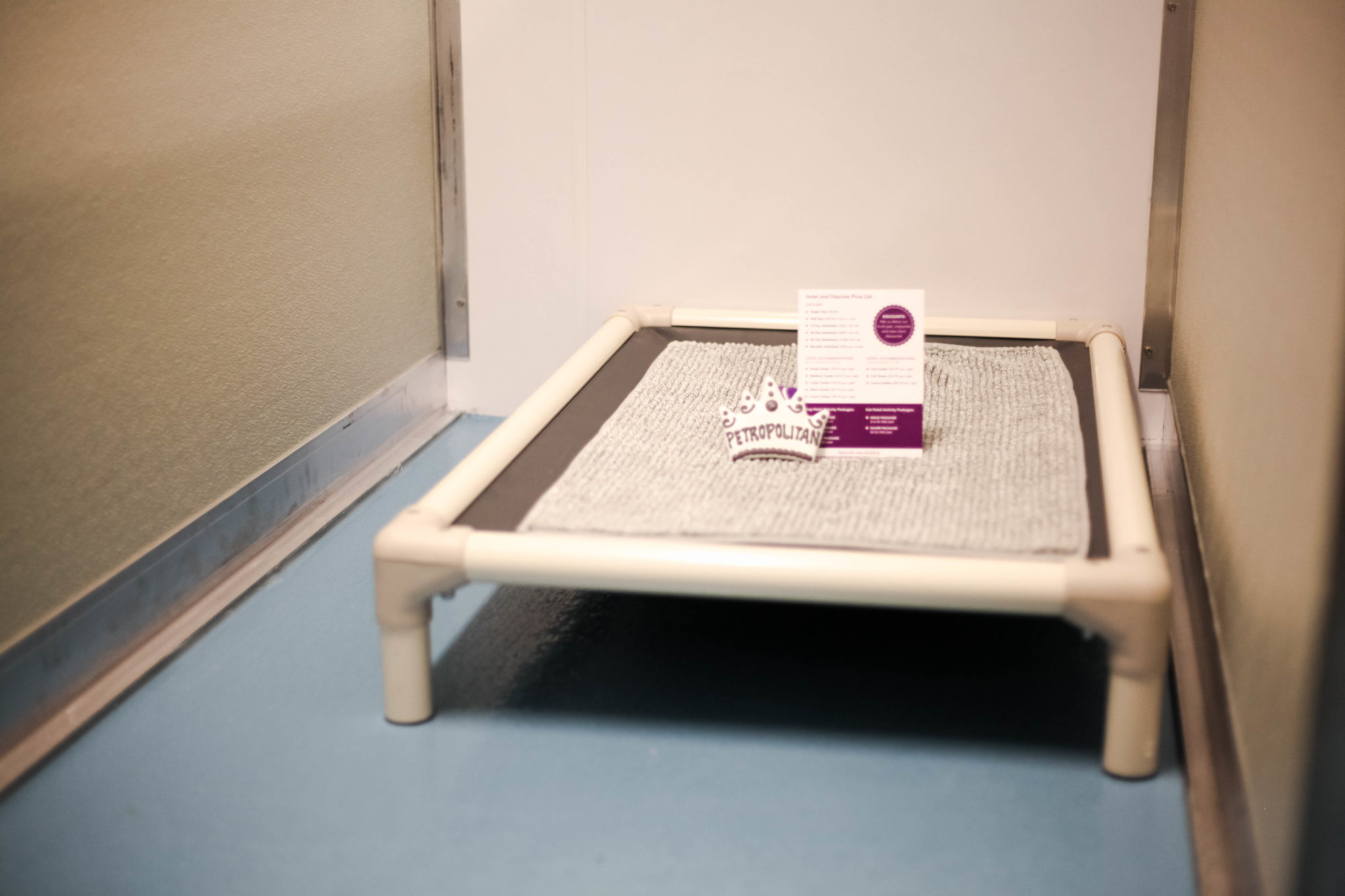 The Petropolitan's condos are the traditional overnight single occupancy enclosure, but offer some features that enhance a pet's stay. "They get an elevated cot that comes off of the ground, they get some fuzzy bedding and they basically get their own little room for those days," says Seidel.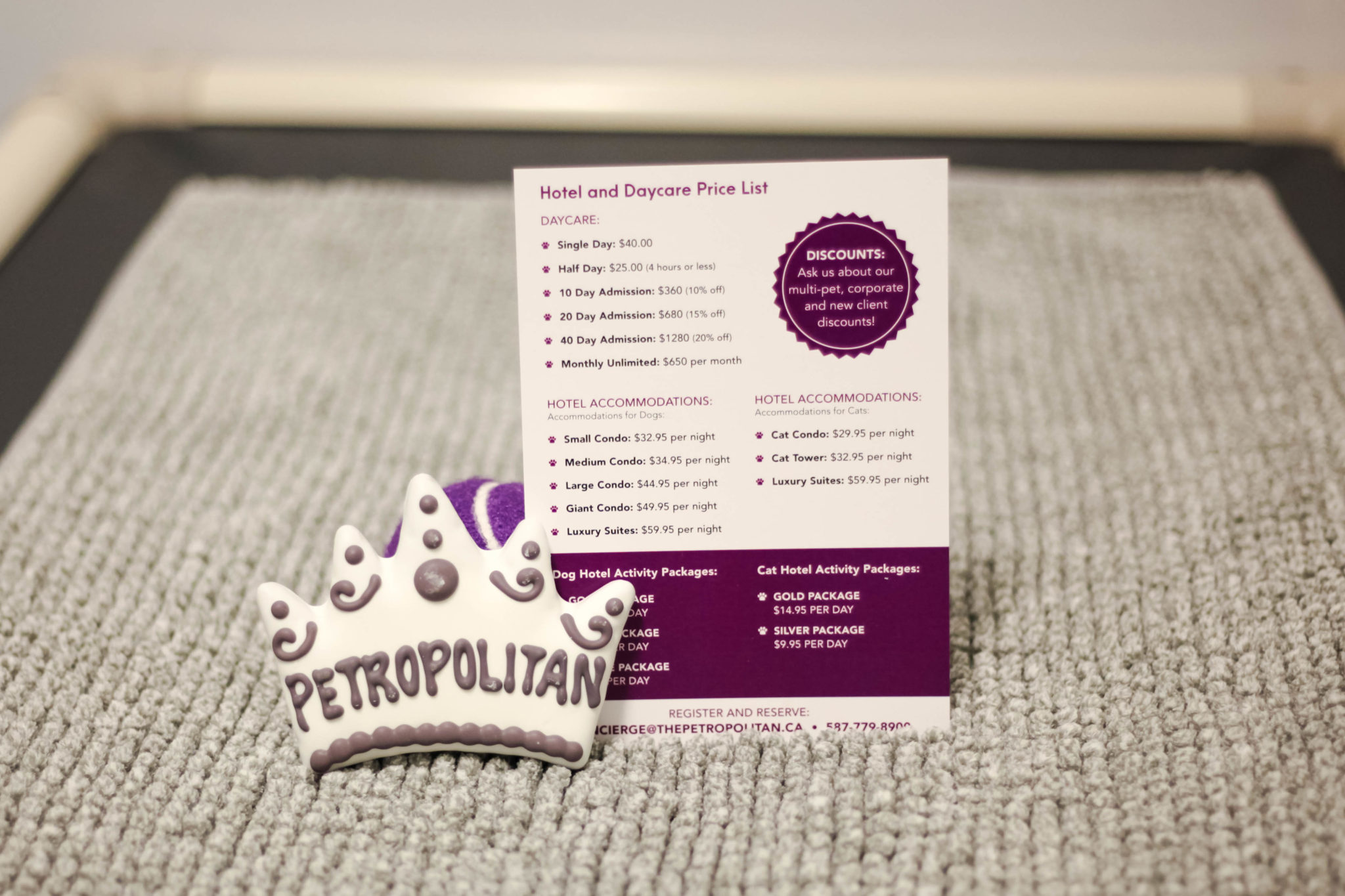 When pets check-in, they're greeted with a Petropolitan treat and a toy they can take home after their visit.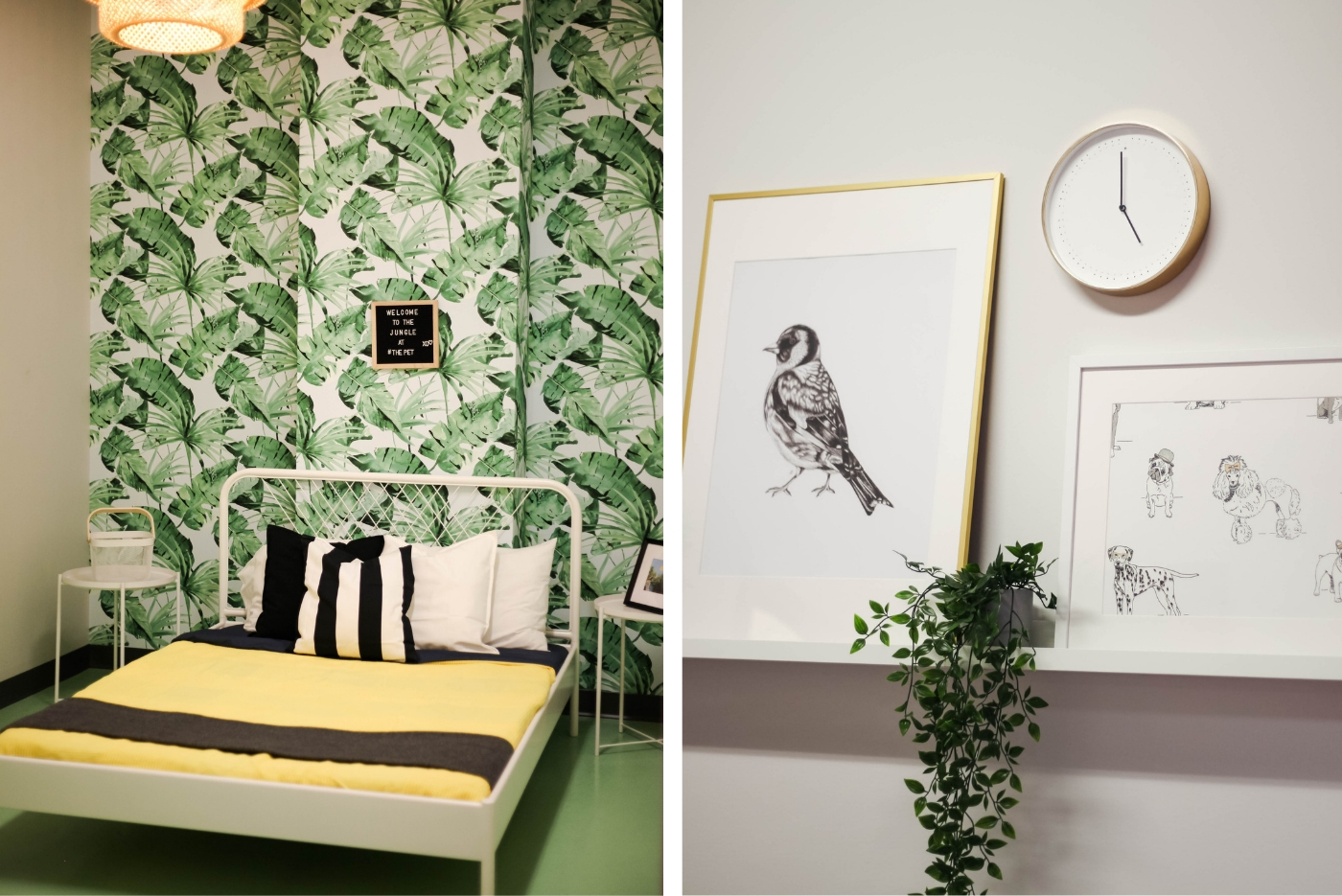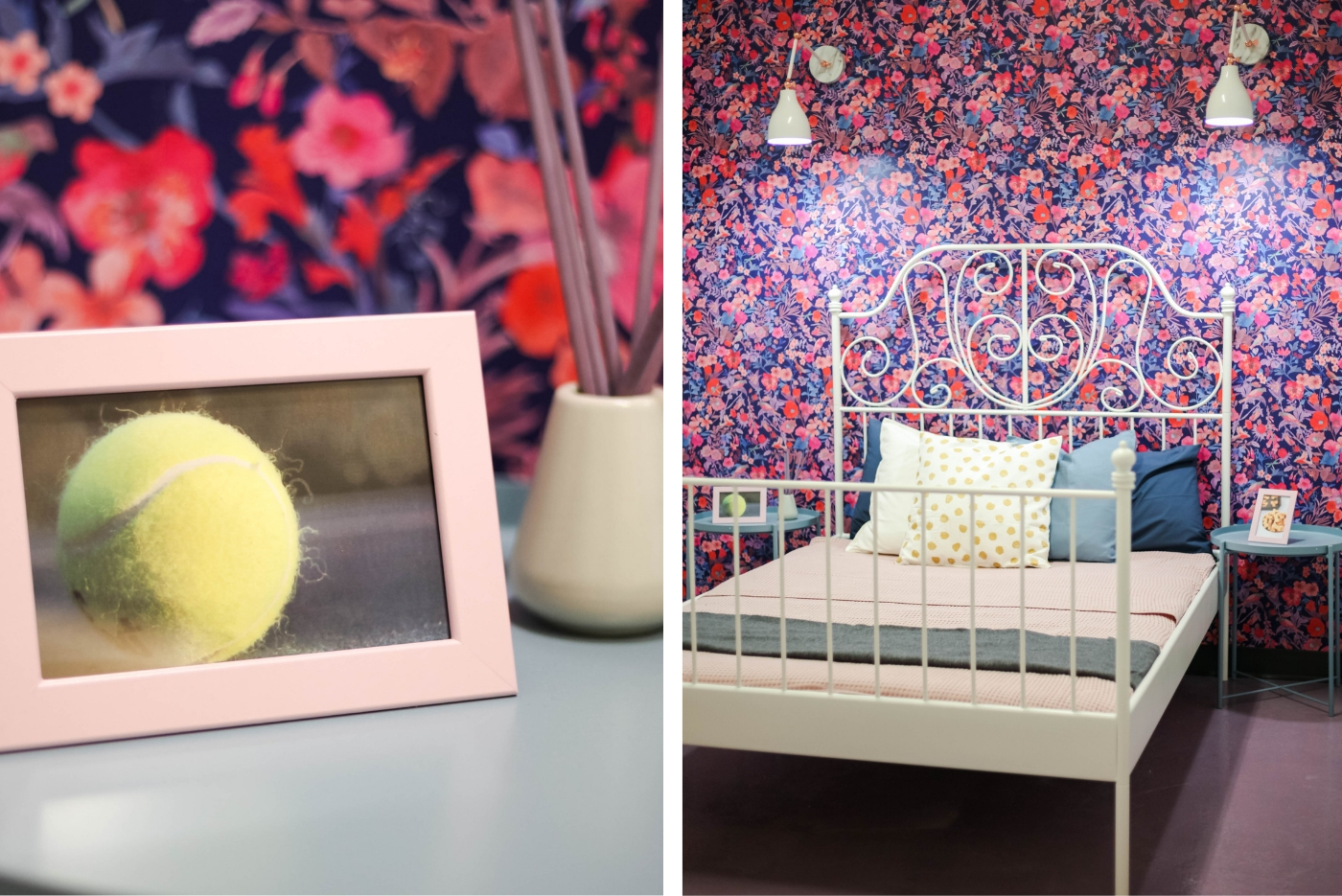 These are two of the three luxurious suites that can be booked for pets to sleep in during their overnight stay at The Petropolitan. Unlike the condos, where animals stay by themselves, Seidel says these suites are "great for people that have more than one dog" since they can all stay together in one place.
Every hotel suite has personal touches added to it that make it feel like home, whether it's a framed photo of a dog's beloved tennis ball or different wallpaper in each room. Pinterest was a big source of inspiration for Seidel, who says she "found different wallpapers that [she] liked and kind of went from there."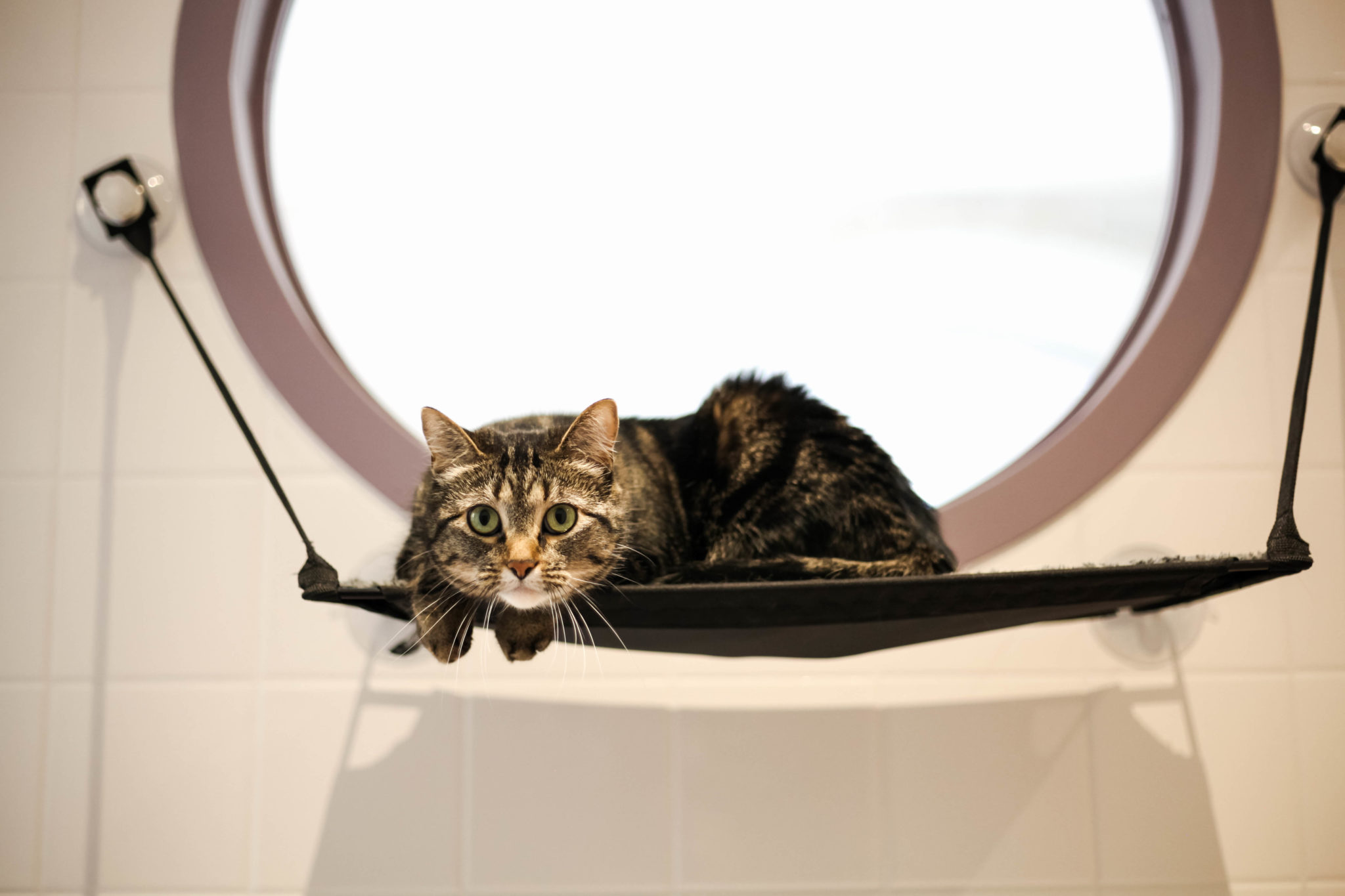 The Petropolitan has an entire section dedicated to cats — the "cattery" — that's separate from the dog section to ensure that the animals aren't stressed out by one another's presence.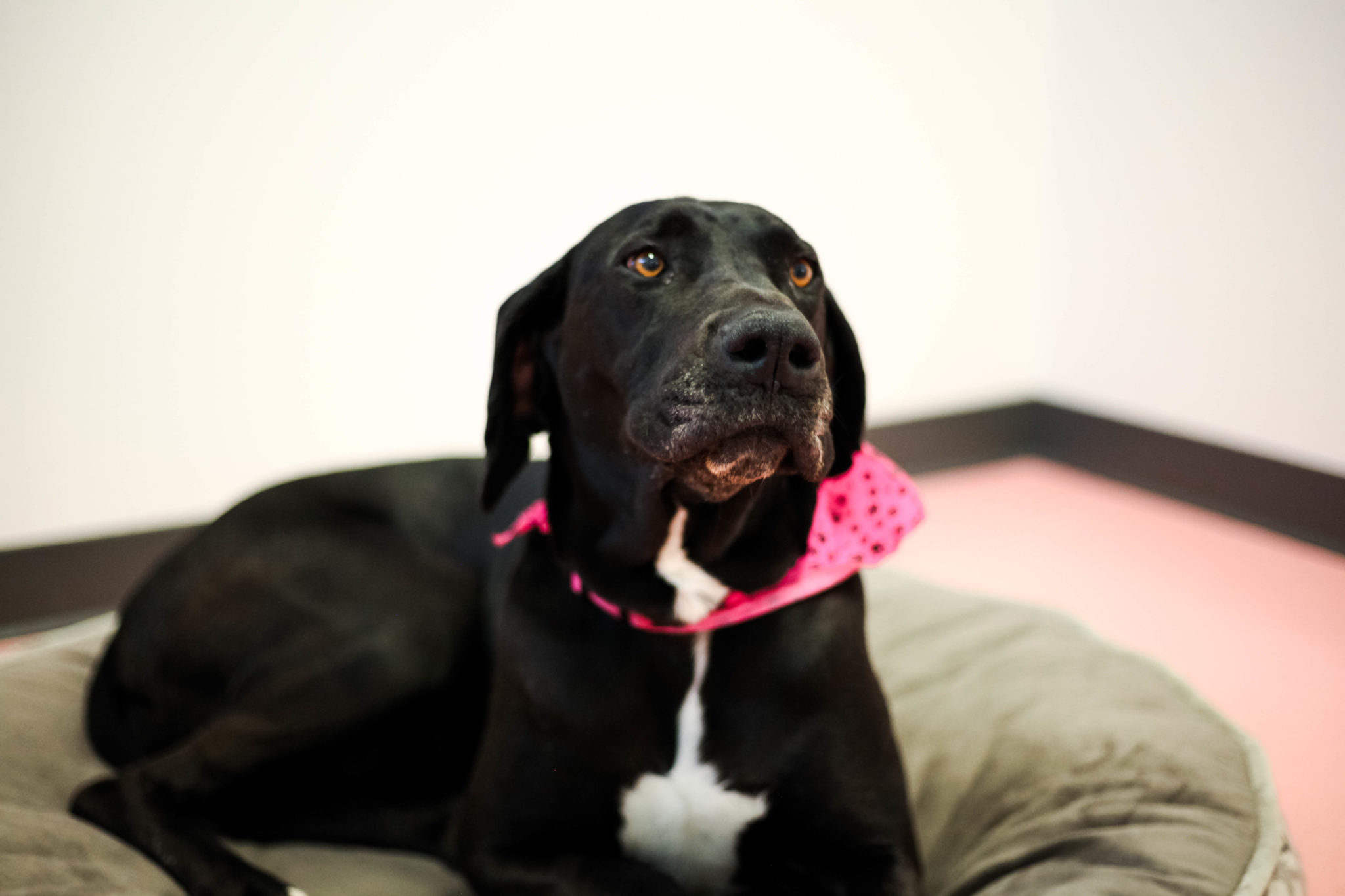 The Petropolitan also fosters a few animals at a time — like Lucy in the image above — that are adoptable through the organization AARCS. "When we got her, she was skin and bones. We've held onto her for a couple of weeks and she just passed her medical. She basically lives here until she gets adopted. It's really great for the staff to be a part of something where you get a dog and work together to [help it]. We actually had another foster named Copper who just adopted," says Seidel.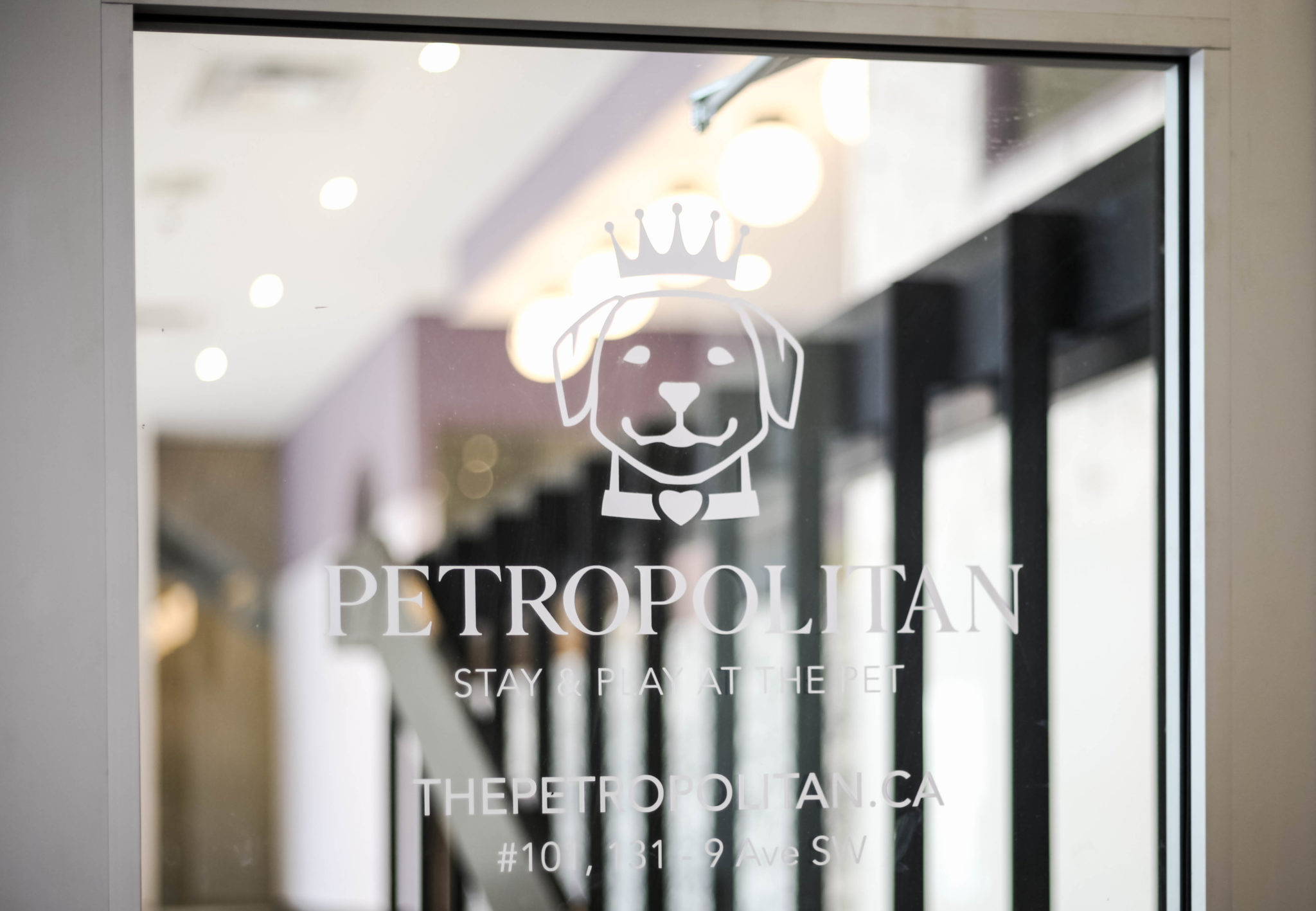 While Seidel navigated the City of Calgary bylaws to open up The Petropolitan, she found they didn't reflect the changing needs of this industry. A lot of businesses like hers are encouraged to operate out of industrial areas, but there are advantages to having these services near where you live.
"What we're actually finding with our clients that are coming is that there's a huge benefit in having an efficient life and having things that are really close to home so you can reduce your driving. Now we have a lot of people who are walking to work with their dogs and dropping them off during the day and then they get to pick them up on their way home," Seidel says.