Calgary is getting older.
In 2019, Calgarians 65 and over represented just under 12 per cent of the population. It's predicted that will increase to around 20 per cent by 2036.
The baby boomers are transitioning to their golden years, hitting us with a wave of aging. To prepare, the City has created its Age-Friendly Strategy, developing initiatives and focusing on creating more accessible services, housing and community supports for seniors in Calgary.
There are a plethora of innovations for aging popping up within the city limits. However, the onus is also on each Calgarian to consider how they can find their own definition of "aging well."
A Solution in our Backyards
As founder and principal of architectural design construction company Housebrand, architect John Brown has a history of creating dream homes for Calgarian. Though as the years passed, Brown says it became clear to him that a dream home does not equate to a forever home, and a forever home may be a misnomer to begin with.
"People's lives change as they age," Brown says. "It seemed odd that we couldn't have a house that would adapt to those changing life conditions."
Creating an accessible option to age well within the community has since become a focus for Brown, who is also dean of the School of Architecture, Planning and Landscape at the University of Calgary.
In 2016, Brown completed a PhD entitled Going Home: Future Adaptive Building for Aging-in-Place through the Royal Melbourne Institute of Technology. He has since applied his knowledge to his latest endeavour, the Garden Loft.
Garden Lofts are prefabricated, private living units designed to be easily crane-lifted into a backyard. The one-storey, 380-square-foot units allow older adults to live in a space designed to adapt to their changing needs. And because the Garden Loft can be added to a backyard, seniors can remain independent while staying close to family and the communities they love.
Designed to be stylish and comfortable, Garden Lofts also subtly house sophisticated medical tech. For example, sensors built into the home connect to a purpose-built digital program that tracks significant changes in behaviour, helping to flag potential problems. Residents can have this information shared with family members or other caregivers so they can stay in-the-know on warning signs of decline.
Garden Lofts are wheelchair accessible, have variable height counters, zero-step showers, fall-safe flooring and grab rails that double as towel racks throughout. The age-in-community perks extend to the surroundings of the home. Allowing for easy access to familiar public transportation and services, Brown notes, can be the difference in staying put or moving out.
"The key is that you can continue to live in your community of choice and have as conventional a life as you've always had; where you have authority, agency and independence for as long as possible," says Brown.
Garden Loft has been years in the making. Beginning as a UCalgary project, Brown transitioned it into a start-up in 2018 supported by Thin Air Labs. Now they are just months away from Garden Lofts landing in backyards.
Brown says the Garden Loft launch is part of a larger trend. "There's a sea change happening right now in the perception of aging," says Brown, who says baby boomers are demanding more for their golden years. Brown says he expects the next generation of seniors to be more vocal about their freedom of choice in living situations.
"Quite frankly, it's the right thing to do," he says.
Independent, Together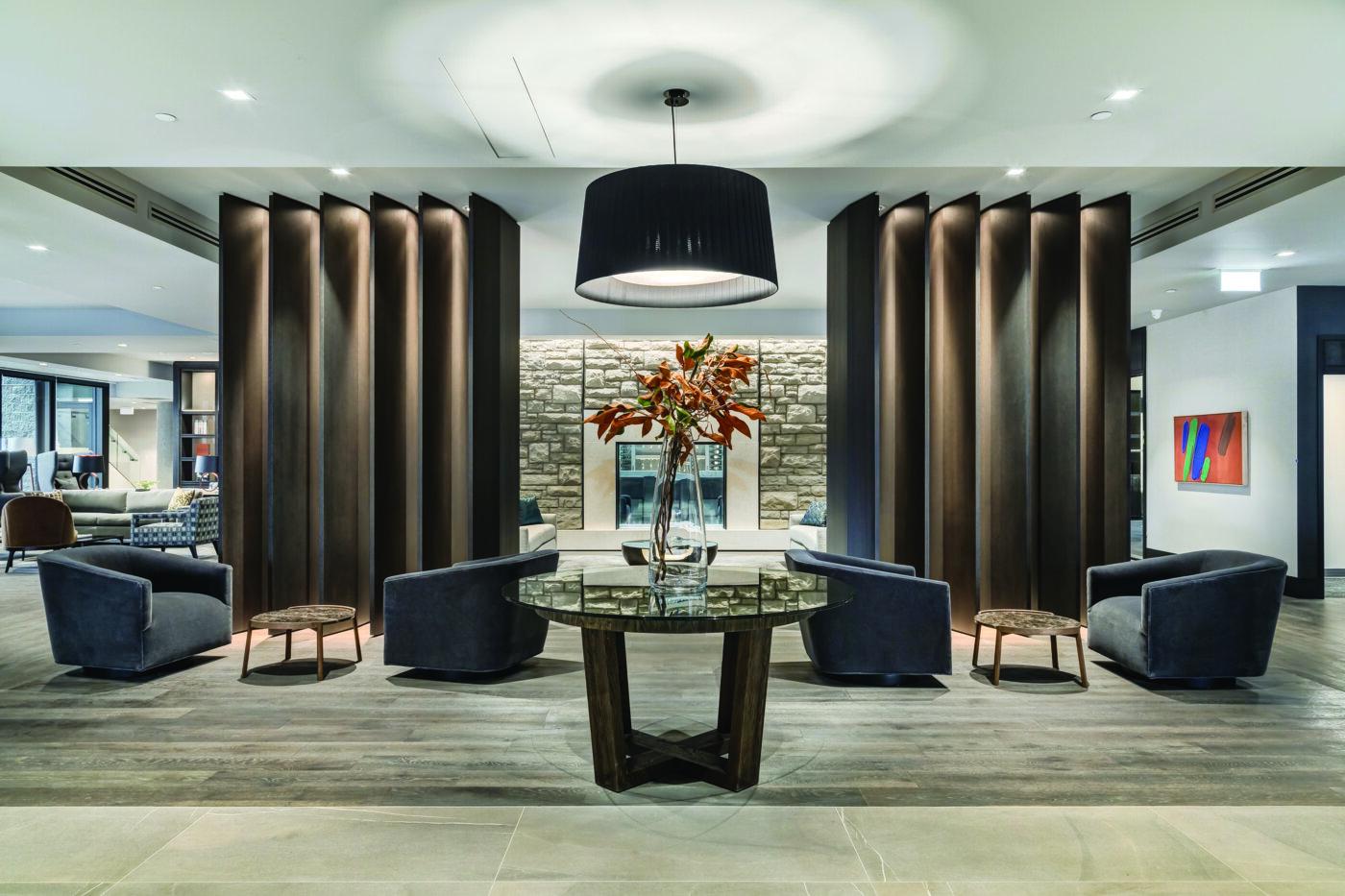 Section23 CEO and executive chairman Robert Ollerenshaw has made innovating away from the norm central to much of his career, and his work with senior living is no exception.
As the developer behind The Edward, an inner-city senior living residency connected to the cSpace King Edward arts incubator near Marda Loop, Ollerenshaw set out to create an option that offers the perks of communal living without sacrificing freedom. Similar to Brown's philosophy with Garden Loft — albeit with more focus on the social side — maintaining autonomy with the benefits of close-by support is central to Ollerenshaw's approach at The Edward.
"I think an important thing that we tend to overlook is the fact that many seniors become lonelier as they age," says Ollerenshaw. "Many seniors are also reluctant to go into a seniors' residences, per se, because they don't know what will happen there. They don't like to [give up] their independence."
The Edward stands apart from traditional options. Individualized kitchens in units and restaurant-style dining options housed within The Edward allow residents to avoid adhering to set meal schedules, while a hotel-style concierge service takes the place of a clinical front desk upon entry. Residents of The Edward have access to a chauffeured Bentley for trips to the store, doctor's office or anywhere else.
The Edward's debut came at a precarious time for senior living, with the first residents moving in in November 2020.
While plans to integrate the neighbouring arts incubator, nearby Montessori school and the community at large into daily activities was delayed by the pandemic, Ollerenshaw says the restrictions have instead offered the chance to focus on developing a tight-knit community within The Edward. Amenities like yoga classes and a salon operating within the building have allowed residents to maintain a sense of normalcy during the pandemic.
"It's a very different situation right now, but that's also allowed us the ability to create programs within The Edward," Ollerenshaw says.
Support in Housing for All
While being chauffeured around in a Bentley likely will not be most Calgarians' future, finding a dignified supportive home should be.
Calgary is home to several subsidized senior housing options owned by the province and operated by housing management organizations. Tenants pay 30 per cent of their household's adjusted income in rent, allowing for seniors to find safe housing at prices they can afford.
Trinity Place Foundation of Alberta (TPFA) operates 16 such properties in the city, offering affordable housing for low to moderate income seniors. According to TPFA director of independent living Brenda Elliott, the organization strives to maintain a strong relationship with its tenants and provide support wherever possible.
"It's not your private sector apartment building where people come in, pay their rent and there's not a lot of interaction with staff and management," says Elliott. "We really try to build a sense of community to make it feel like this is a home."
Central to the approach is TPFA's tenant resource coordinators, who assist residents with things like referrals for food hampers or navigating pensions. While the organization doesn't offer direct care, staff does work to facilitate community connections to ensure residents can live well within their means.
It takes a Community
A sense of home doesn't stop at your property line. And although a particular neighbourhood may be the perfect place to settle down or raise a family, it may fall short of seniors' needs in later years.
But instead of forcing seniors to move to more "suitable" locations, the City is working to ensure Calgarians can continue to thrive within their beloved stomping grounds as the city grows and evolves. This is one focus of the Guide for Local Area Planning.
Once passed by council, the City will use the Guide to create community-specific local area plans. These plans are intended to create a vision for development and growth, allowing for clearer communication to developers and communities on what the City is looking for, and to better evaluate potential applications for new builds and community features as they come in.
Coordinator for the Guide team Lisa Kahn says a priority for the seniors they consulted was ensuring communities have options that allow them to stay close to the areas they know and love.
"One of the things that we hear a lot when we talk to seniors is that they've 'set up' in a community," says Kahn. "They've set up their home. They have their friends. It's easy for them to get around. A lot of seniors have a little bit of an issue with [moving] outside of their community because they've already built what they know."
Kahn says that it's often lack of choice that pushes seniors out of their neighbourhoods. Older communities were developed and planned with a focus on younger populations, with single-family homes as the norm. As the Guide starts to influence development, she predicts Calgarians will notice more variety in housing options appearing in established areas, such as ground-oriented cottage-style homes and senior living residences.
"Probably the biggest thing from a planning perspective that we can do is make sure that our communities have that flexibility," says Kahn. "It really goes a long way to try to make sure that our communities provide [for] everybody's needs."
Whether through receiving care at home, settling into an adaptable and innovative living solution or finding a space to independently age alongside others, there's no right or wrong way to age. And as Calgary's population progresses, so too do the options offered within the city, ensuring more Calgarians can find the right fit for their definition of aging well.
Redefining Care at Home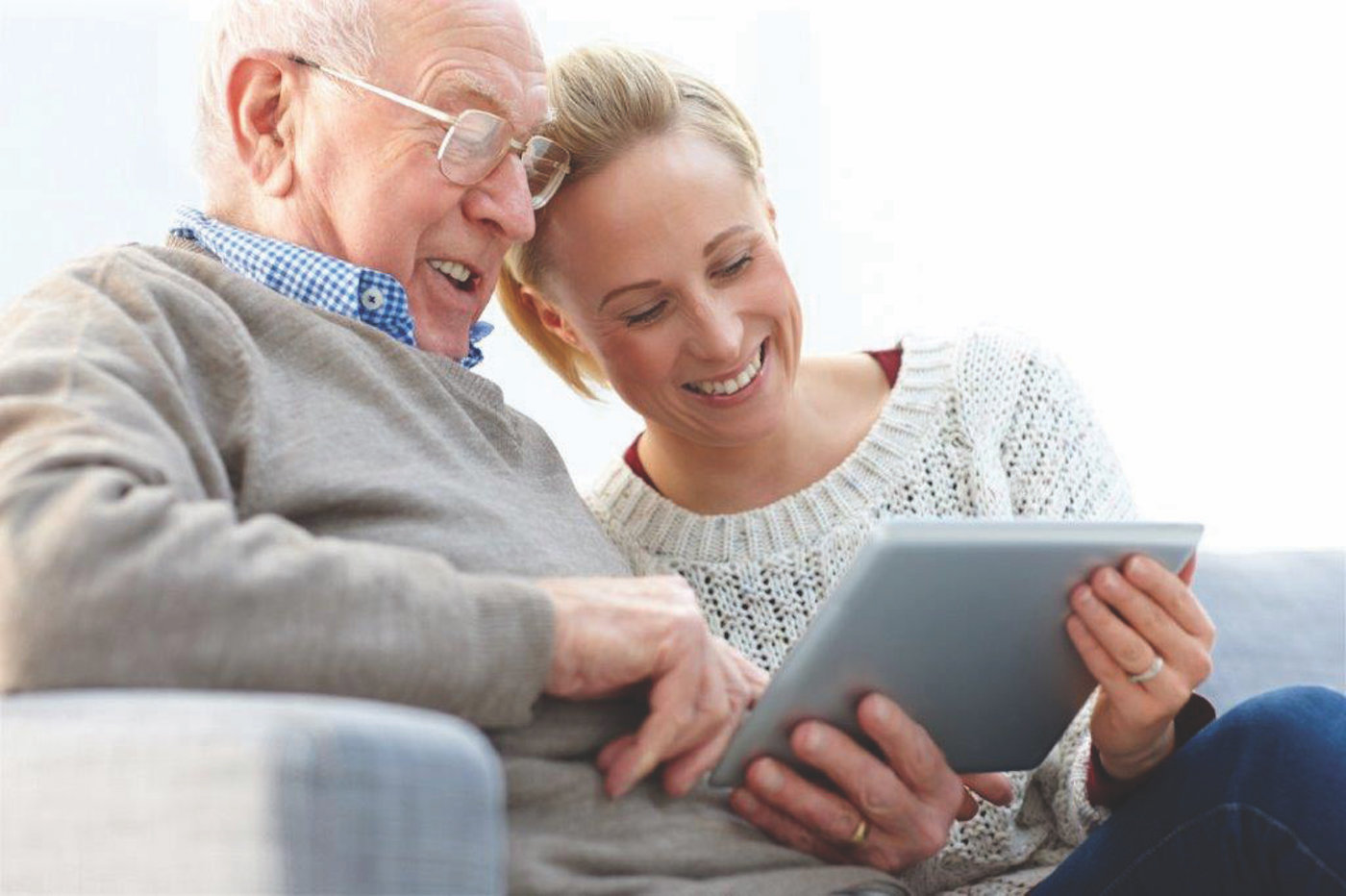 Just as environmental supports differ depending on the needs of individuals, so too does the definition of "care." For some, it could mean assistance with oxygen management, while for others, it could mean someone coming by to play a round of checkers.
This spectrum of need sits at the core of what Vytality at Home offers.
"It's focused on the client's needs and really trying to improve their quality of life, whether it's physical or cognitive activities. It's really about them," says Brad Lohman, co-president of Vytality at Home.
Lohman and co-president Nicole Dyer launched Vytality in 2018 as an app and web-based service that allows clients to book and schedule services based on their individual needs. Through greater transparency and care options, Vytality looks to offer clients more say in what's provided and when.
"We provide people with choice," says Dyer, noting that Vytality services range from housekeeping to 24-hour palliative care. "Our core purpose is to create exceptional experiences and really, that runs from any age demographic that would benefit from those services."
Considering Culture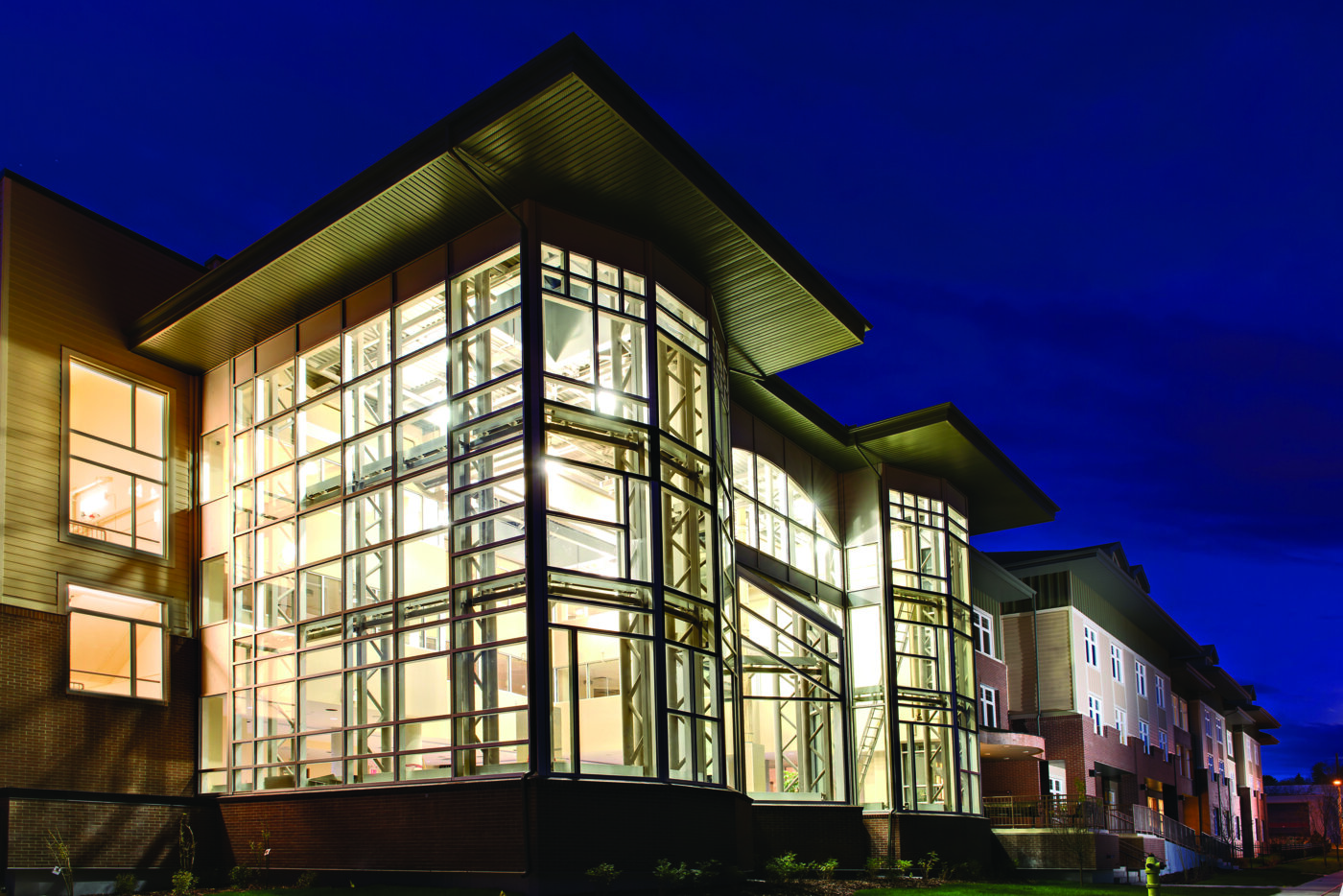 The importance of maintaining culture has long been a focus for Wing Kei. Since it first opened as a unit for Calgarians of Chinese heritage within the Bethany Care Centre in 1997, the not-for-profit has expanded rapidly. Today Wing Kei operates three seniors' residences and a popular day program.
"As people age, there is a tendency to seek comfort in what is familiar," says Peggy Chan, director of hospitality.
"This is especially true for residents who have cognitive ailments and who benefit from using all their senses to experience a sense of what is home," she says.
While Chan notes that the majority of Wing Kei residents come from Chinese backgrounds, the organization ensures that all Calgarians are welcome.
Now in the early stages of developing a new centre in Highland Park, Wing Kei's scope continues to grow, though culturally specific care remains central.
"Our focus is on caring for seniors with love by embracing their whole person," says Chan. "Culturally appropriate care is vital to their well-being, because it is the sounds, smells, tastes and sights from our childhoods that often come rushing back as we age."